This Post May Contain Affiliate Links. We earn a commission if you click this link and make a purchase at no additional cost to you.
Let me tell you a story.
A few years ago I was just about to get married and my fiance and I were registering for all the fancy things we thought we needed. We registered for things like nice sheets, a china set we were never going to use, and a Dyson Vacuum.
Why a Dyson Vacuum you ask? There are so many Vacuums I could have chose from, so why that one?
Well, It was $400 dollars and I thought to myself "man if a vacuum is $400 dollars it has to be amazing right?"
WRONG!
But I was young and dumb and I thought I had to have the best of the best. Unfortunately, I didn't really know what the best of the best was because I had done NO RESEARCH!
Not so smart, right?
So once I was finally tired of having dirty carpets all the time, I decided it was time for a new vacuum. My Dyson was only 3 years old but it just wasn't getting the job done, even though I was vacuuming EVERY DAY! After a bit of research, I found a vacuum that was in my "cheap, Mom budget."
Introducing the Shark Navigator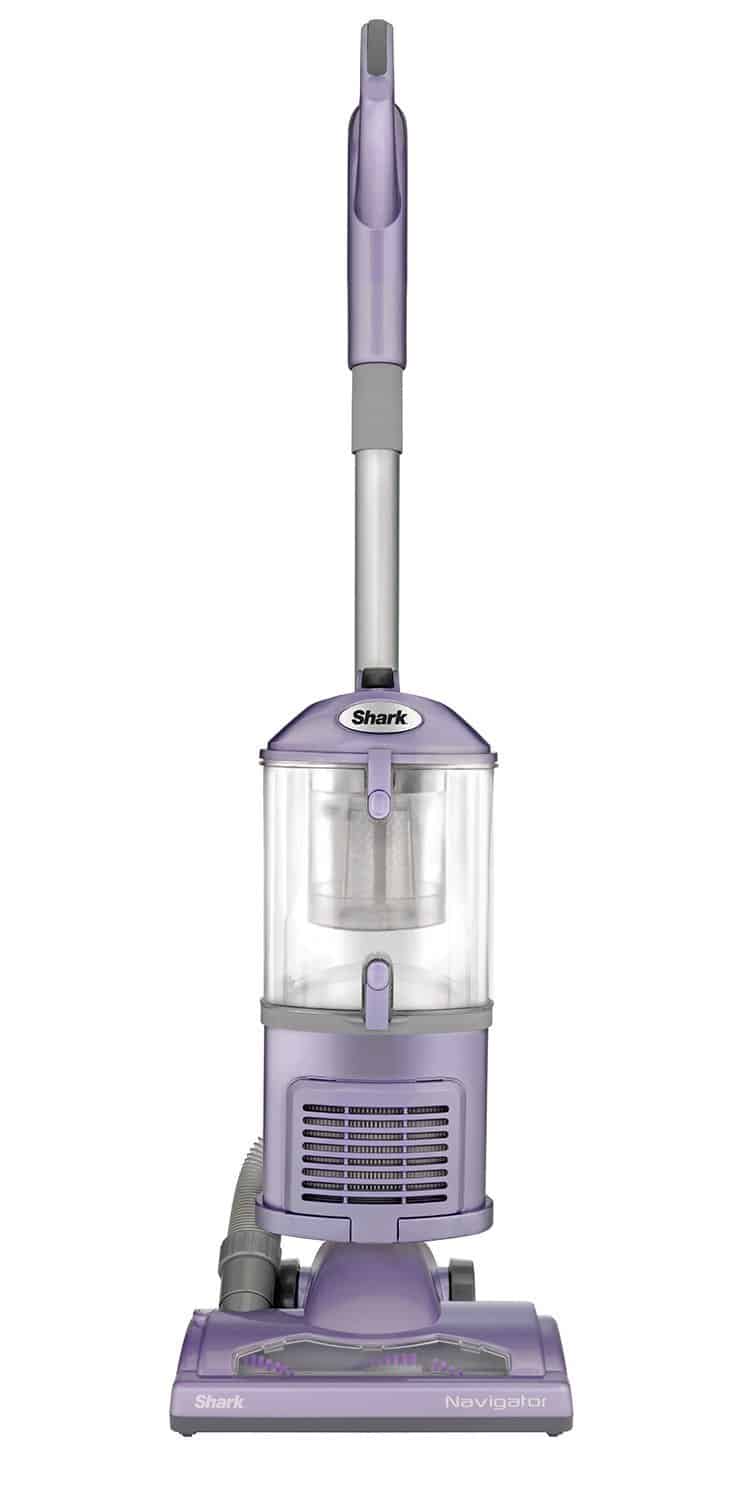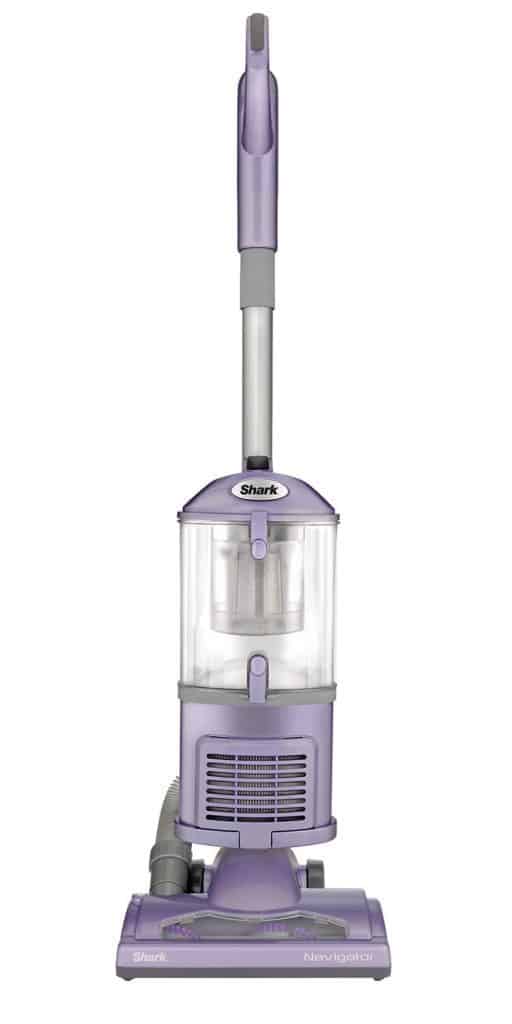 If you haven't seen this AMAZING vacuum advertised, let me give you a little bit of background on it.
"The Shark Navigator Lift-Away is an upright vacuum with a detachable canister for portable cleaning. With the push of a button, Lift-Away technology allows you to lift the canister away and easily clean in hard-to-reach areas. This vacuum is also armed with swivel steering for excellent control when maneuvering around furniture and has a completely sealed system with a HEPA filter to trap dust and allergens. Additionally, it has a Brushroll Shutoff button so you can easily switch between carpet and bare floor cleaning." – Shark
You're probably thinking now…okay, thanks for the little summary there but what makes this vacuum so amazing and how can it save my carpet?
I am about to tell you!
What Makes This Vacuum So AMAZING?
I have a little bit of a weird obsession with vacuum lines. I KNOW THATS WIERD! Don't judge 🙂
So because I have this weird obsession, I tend to vacuum A LOT. The morning I had received my Shark Vacuum I had already vacuumed our living room with my Dyson. When my Shark came in the mail I giddily opened the box and assembled the vacuum, and even though my floors were already clean I really wanted to try out the new vacuum anyways. THIS IS WHAT HAPPENED!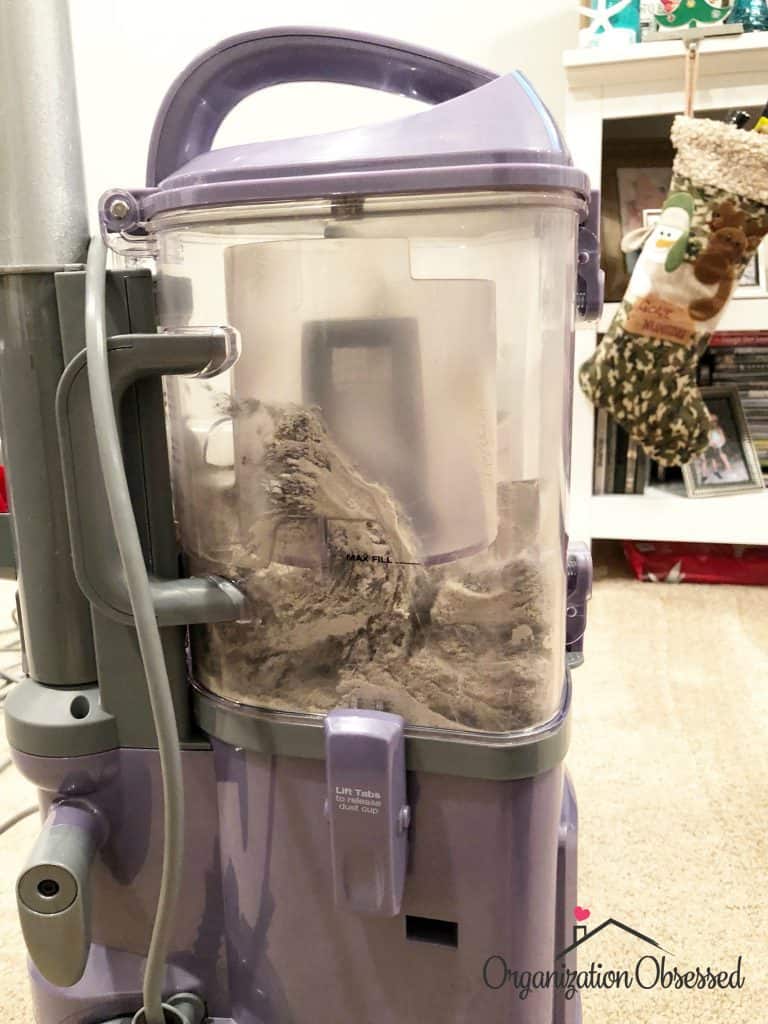 Do you see all that nasty dirt? That was just from vacuuming my living room ONCE! Yes, the Shark Navigator picked up just that much dirt from just one room! And I had just vacuumed my living room that morning with my Dyson Vacuum. I took this picture right after I vacuumed because I couldn't believe the power of this little vacuum. I texted it to my mom, grandma, best friend, anyone that I could because I was in shock!
You see, because I vacuum all the time I really wasn't expecting my floors to be THAT DIRTY! But from just vacuuming my living room once, the Shark had picked up dirt that my Dyson had been leaving behind for years! As I went on to sweep the rest of our home I had to empty the canister twice because the vacuum was picking up so much dirt!
Remember How I Am Obsessed With Vacuum Lines?
Well typically after a few years of carpet use, it's hard to get it to look clean and new again unless you have them cleaned by a professional carpet cleaning company. Or so I thought.
This is what my carpet looks like every single time I vacuum with my Shark!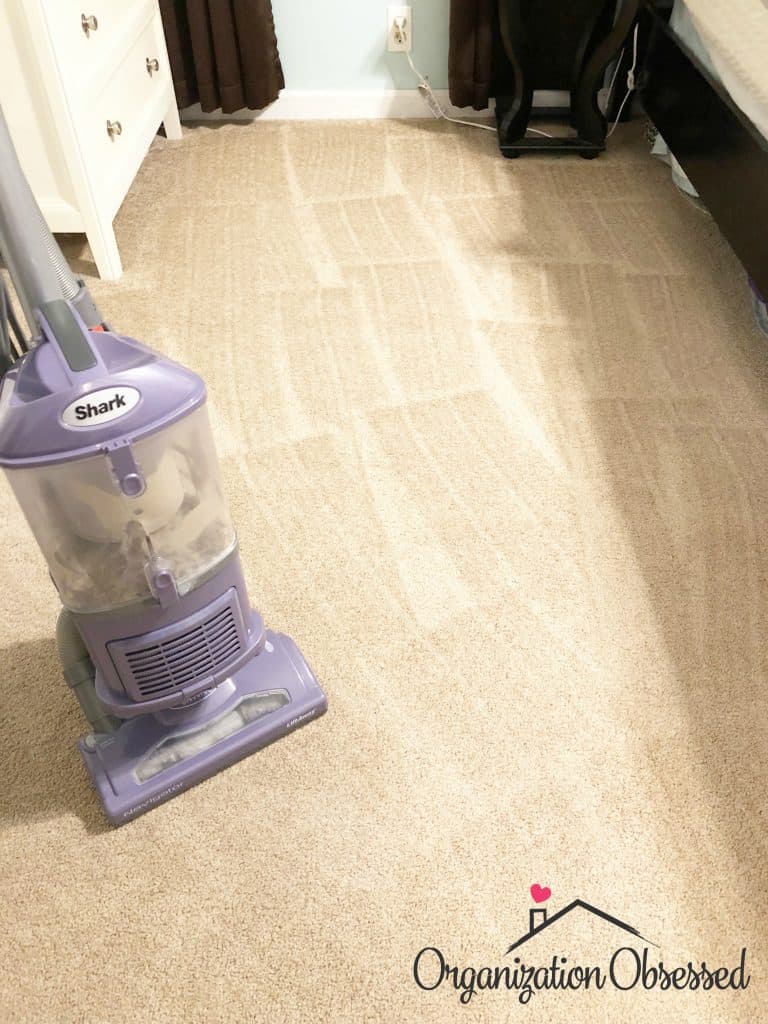 Those carpet lines are dreamy HAHA.
Every time I vacuum the carpet is left feeling fresh and brand new. The suction power pulls up the carpet and gives it that thickness that you only see with brand new carpet.
Plus my carpet is staying cleaner LONGER! I no longer have to vacuum every single day because of the dirt. I can now vacuum every 2-3 days and still have nice, new looking carpet!
Oh, and you know those stains that you typically see in high traffic areas? The ones that no matter how hard you scrub they just don't come out or show right back up? We no longer have those! The Shark picked up all the dirt that I thought was a stain, when it was actually just dirt that my Dyson was leaving behind.
But the Shark Navigator isn't just for carpet! Because of its lift away capabilities, I am able to reach the vents on our 9 foot ceilings. Or you can take it up stairs without having to drag a heavy vacuum behind you, just take the canister and the hose! It also has a brush roll shutoff so I can clean my laminate floors as well as the carpet! It is really a functional vacuum for every part of the home.
So How Can This Vacuum Save Your Carpet?
If your vacuum is just not getting the job done or your carpet looks like it's 100 years old, this vacuum can help you! Before I purchased this vacuum I figured my carpet wouldn't even last us 5 years. Now I am happy to say my carpet has life left in it!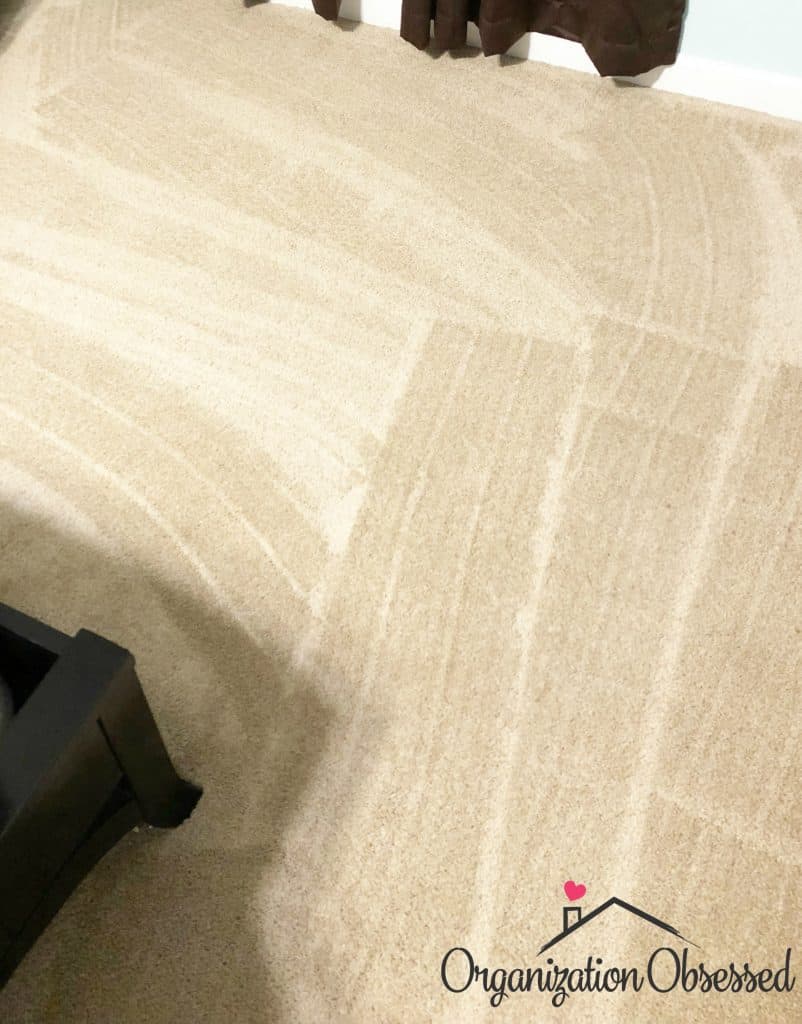 If you love to have clean floors or are obsessed with carpet lines like me you NEED this vacuum! It has change the way I clean, it has given life back to my floors and saved my carpet! And it can save yours too! 
The best part is this vacuum is less than $200 dollars! You can even find it on sale for around $150! That is way better than spending $400 dollars on a vacuum that doesn't have near the power as the Shark Navigator!
You can find this vacuum at Amazon & Target!
You may also like:
18 Magic Eraser Hacks That Will Blow Your Mind
35 Brilliant House Cleaning Tips You Need To Know Right Now