This Post May Contain Affiliate Links.
It's that time of year again when your home needs a good deep cleaning! The weather is starting to warm up and you are getting the urge to go outside and enjoy the sunshine. But when you walk back in the door are you met with the feeling that you really need to clean? It happens to all of us and I have just what you need! Here you can find a fabulous Spring Cleaning Checklist that will help you get your home clean, organized and help you tackle spring cleaning like a pro!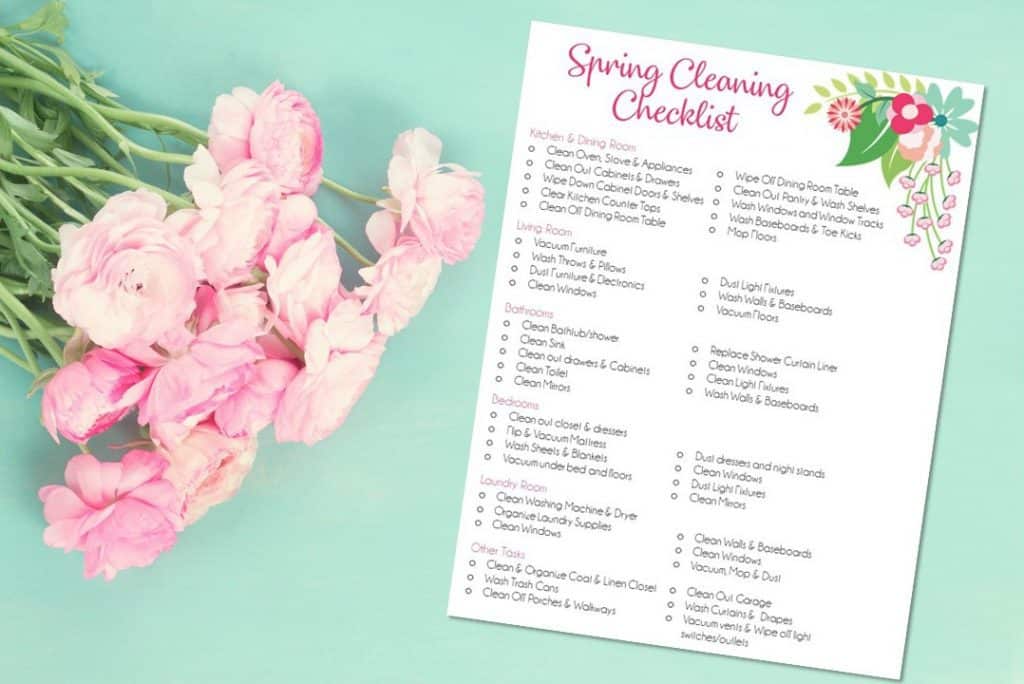 You can print this Spring Cleaning Checklist off and put it in your Homemaking Binder or hang it on the fridge! However you do it, this printable will be the key to your spring cleaning success!
You May Also Like:
Cleaning Products You Need For Every Room Of Your Home
How To Clean Your Sink Like A Pro
15 Home Hacks That Will Make You Look Like An Organizing Genius