This Post May Contain Affiliate Links. We earn a commission if you click this link and make a purchase at no additional cost to you.
A master bedroom should be a place of solace. Somewhere that we can relax after a long day. But nothing ruins relaxing more than a cluttered and unorganized space. So if your master bedroom has been feeling a little unorganized lately or you just have no idea how to make your master bedroom stylish and organized, these ideas will help! Between using an ottoman shoe organizer or turning a bookshelf into a nightstand, you will be sure to find a brilliant way to organize your master bedroom!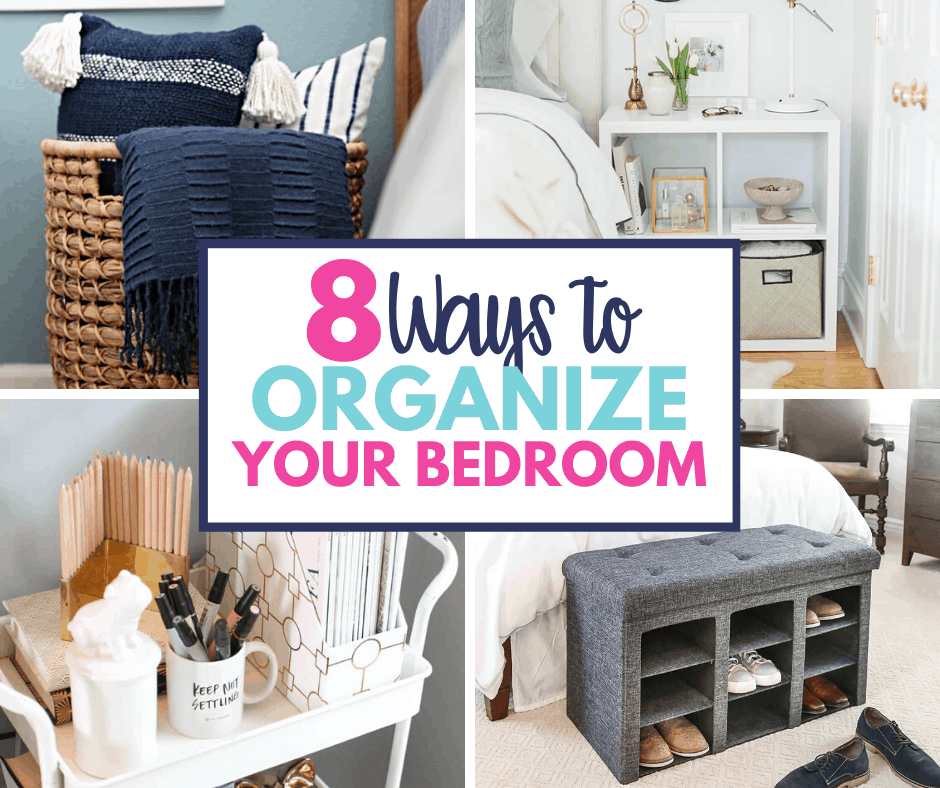 Use A Shoe Storage Ottoman
Need more room for your shoes and want to dress up your bedroom at the same time? This shoe storage ottoman is a great way to do just that! This shoe organizer holds 9 pairs of shoes! Perfect to store the shoes you wear most often. Plus it gives you a great place to sit and put your shoes on each morning! See it here!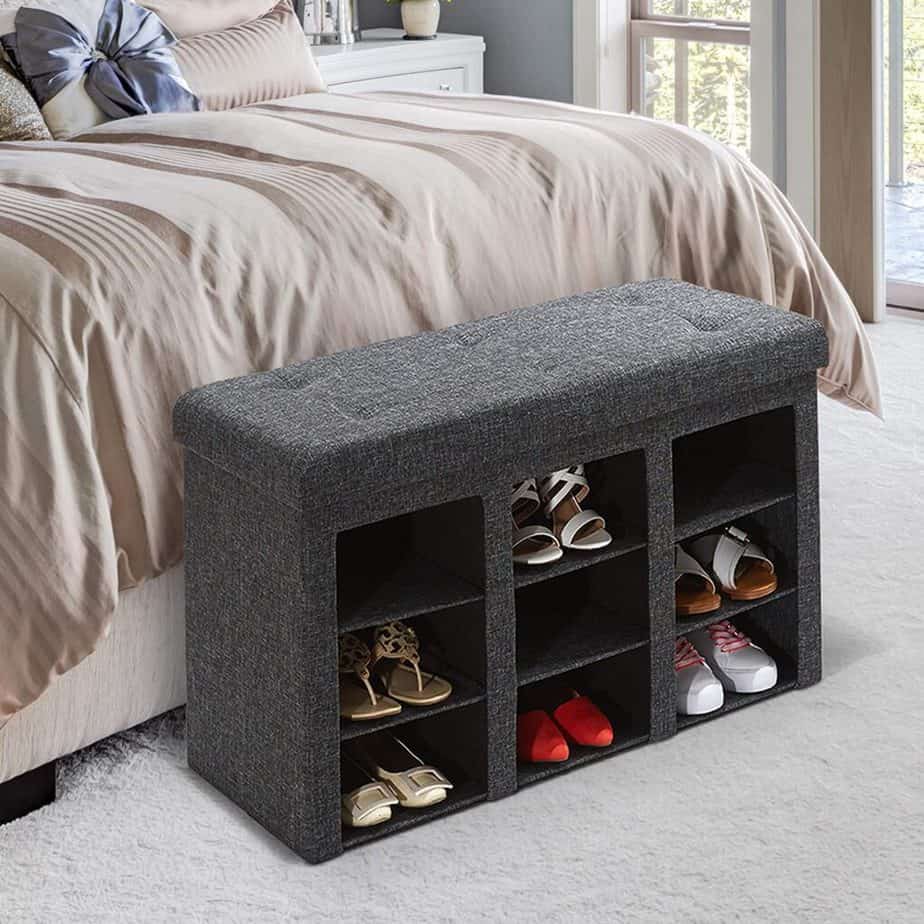 Use Corner Shelves & A Desk
Is your master bedroom doubling as your office like mine is? If so, the perfect way to maximize space and keep it organized is with a corner shelf and desk. A corner shelf will give you room for all your books, office supplies, crafts, decor, really anything you want to put there!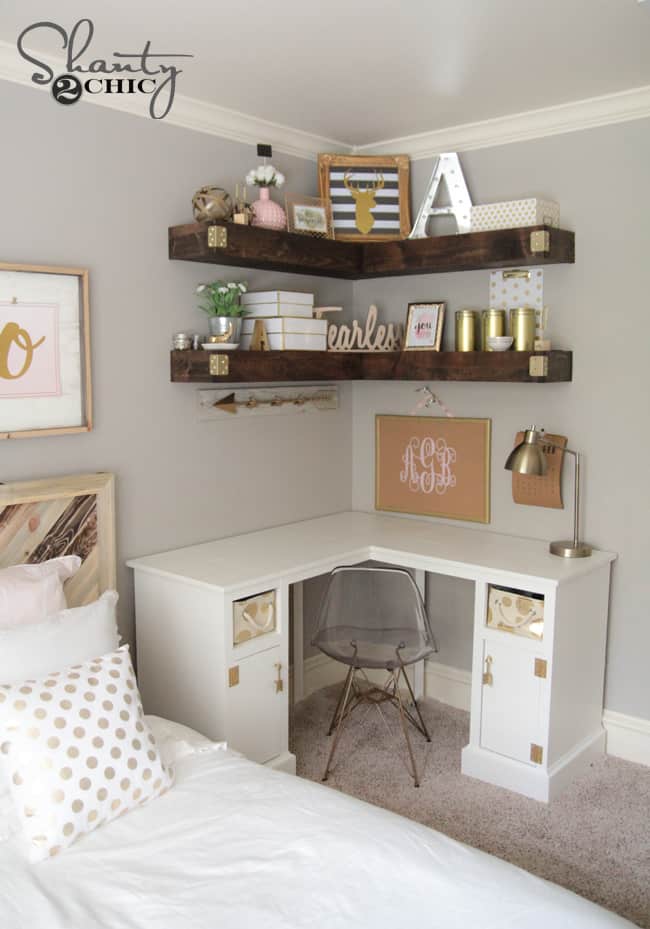 Tip & Image Credit: Shanty 2 Chic
Use A Cube Organizer As A Night Stand
I think this idea is brilliant! Need more shelf space or places to store your stuff? Use a cube organizer bookshelf as a nightstand and gain 4 extra shelf spaces! You could store so much on these. Add baskets for even more storage and to hide the things you don't want laying around!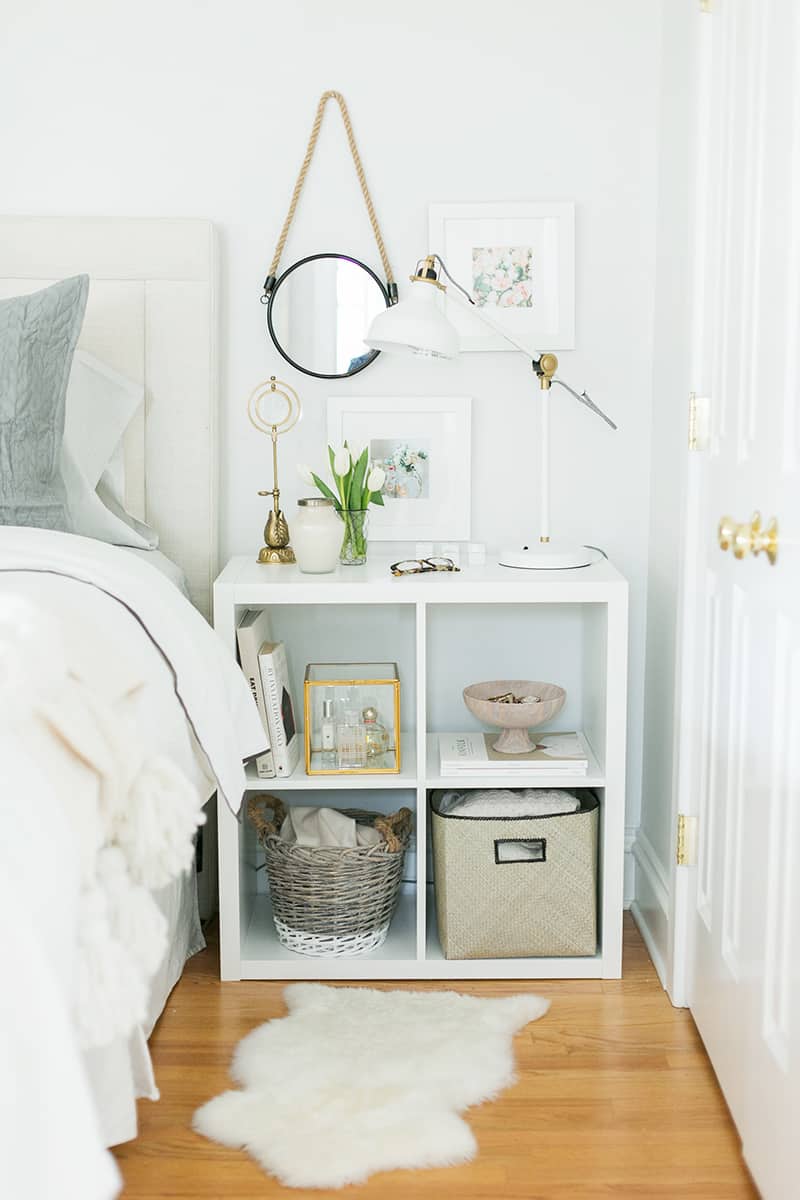 Tip & Image Credit: The Every Girl
Get A Platform Bed
Platform beds aren't just for dorm rooms and teenagers! They are perfect to organize your master bedroom and gain more storage space! You can get a platform bed that already has drawers built into it or one that has open shelves and add your own baskets! You could store your shoes in a platform bed, extra blankets, or even your clothes!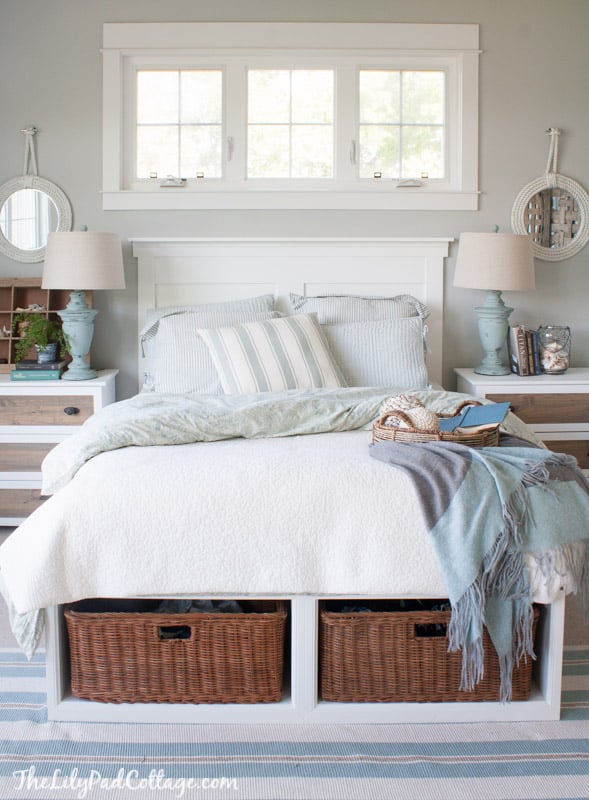 Tip & Image Credit: The Lily Pad Cottage
Store Throw Pillows In A Basket
What do you do with all your blankets and pillows when the bed's not made? Throw them in the floor perhaps? If you're like me and not very good at making your bed every day then a basket is the perfect way to keep blankets and pillows off your floor and make your master bedroom look organized and tidy. A large basket like this one or this one would be perfect!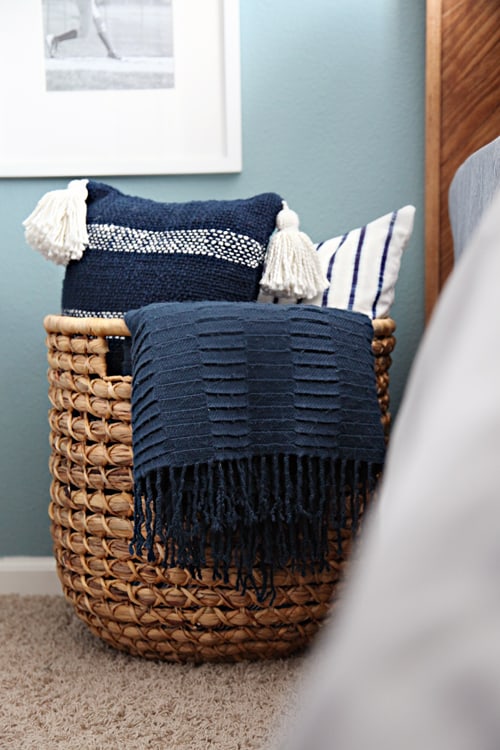 Tip & Image Credit: I Heart Organizing
Use a Jewelry Organizer with a Mirror
Ditch the separate mirror and jewelry organizer and combine the two! I have this jewelry organizer and I love it! It saves me so much space by not having to have a second mirror somewhere else and it has so many hooks and dividers for all of your jewelry. It is the perfect way to keep your jewelry organized in your master bedroom!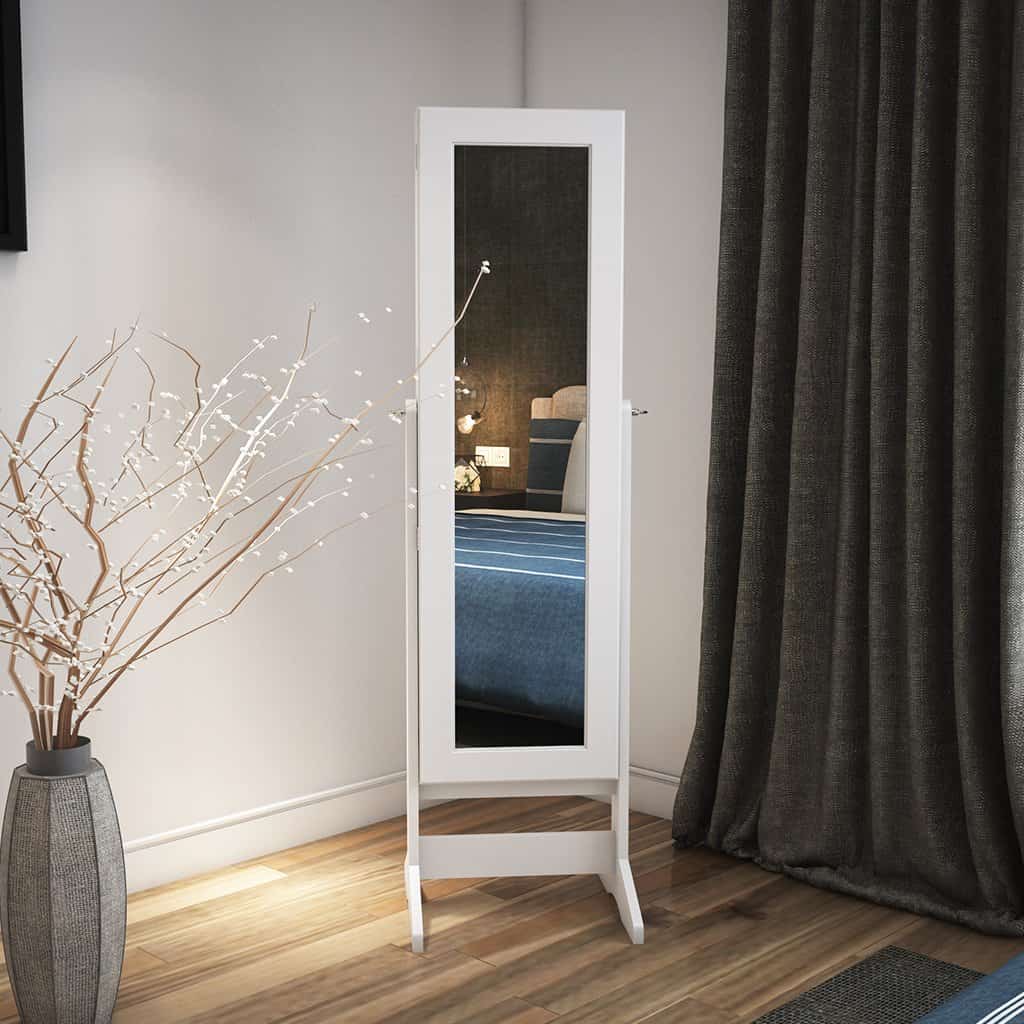 Get A Rolling Cart
Rolling carts can be used so many ways to organize your bedroom! Store your jewelry on it, use it as a place to store shoes, stack clothes, or even use it as a nightstand. In my bedroom, I use my rolling cart to hold all my Happy Planner accessories. There are so many creative ways you could use a rolling cart to organize the master bedroom! Grab this super cute aqua one here!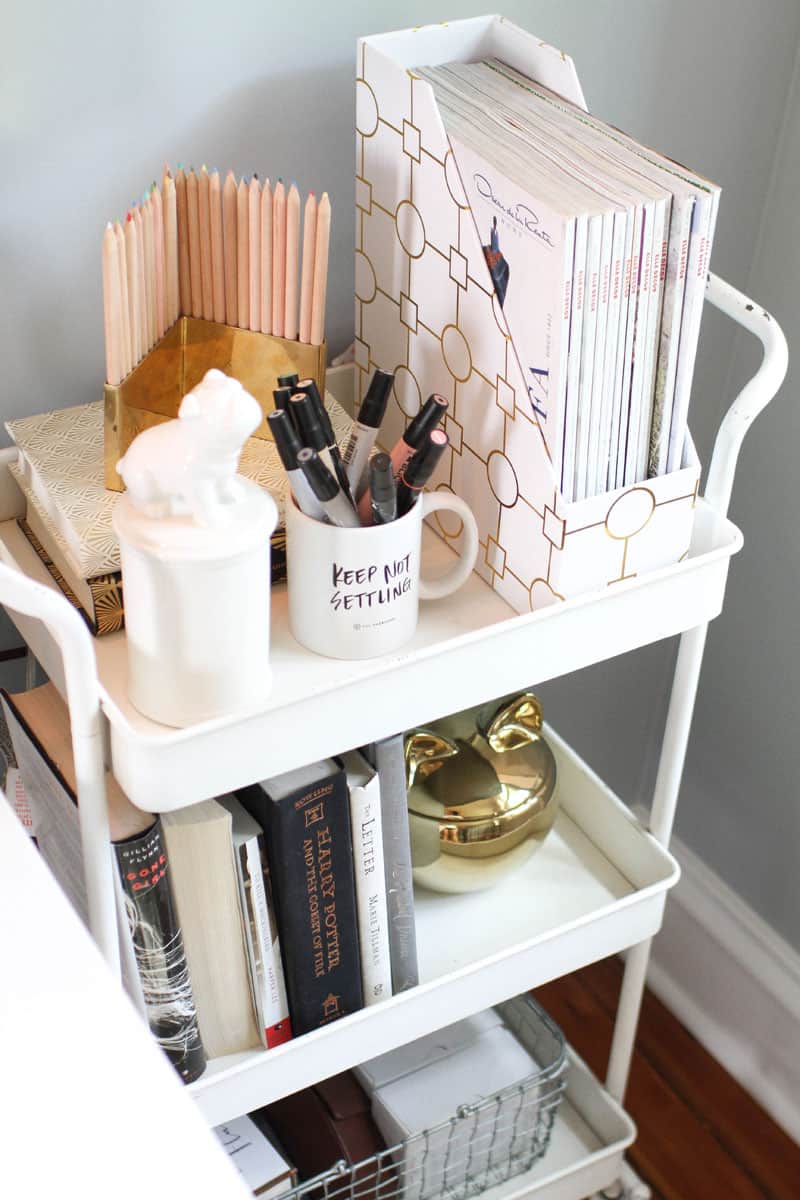 Tip & Image Credit: The Every Girl
Basket Door Hanger
The best way to keep your master bedroom organized is to add storage in places that would normally be dead space. You could add a basket door hanger to the back of your door to organize hats, scarfs, wallets, bags, etc!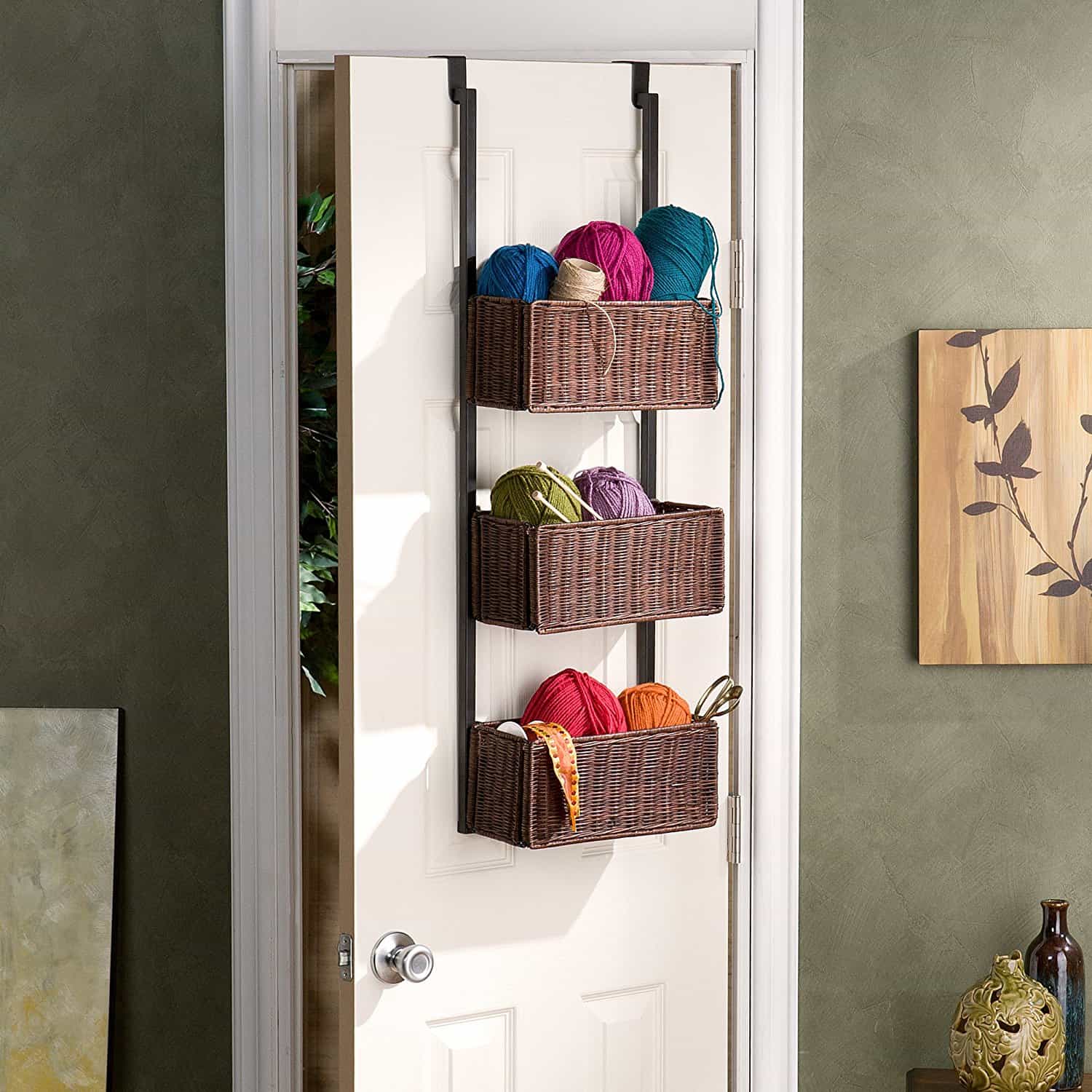 How do you organize your bedroom? Comment below!