This Post May Contain Affiliate Links. We earn a commission if you click this link and make a purchase at no additional cost to you.
When was the last time you organized your freezer? Has it been a while? Have you ever even taken the time to organize it or have you given up and deemed it a lost cause because of so much food and so little space? Well, guess what!?  You can have an organized freezer with a little bit of creativity and maybe a few storage bins. Check out these brilliant ideas to organize the freezer!
Use Baskets and Bins To Store Food
Do you make soup and freeze it for later? Next time you make a batch, lay it flat to freeze and then once frozen, stand it up and store it in a labelled basket. You can use baskets to stack and organize all of your frozen food.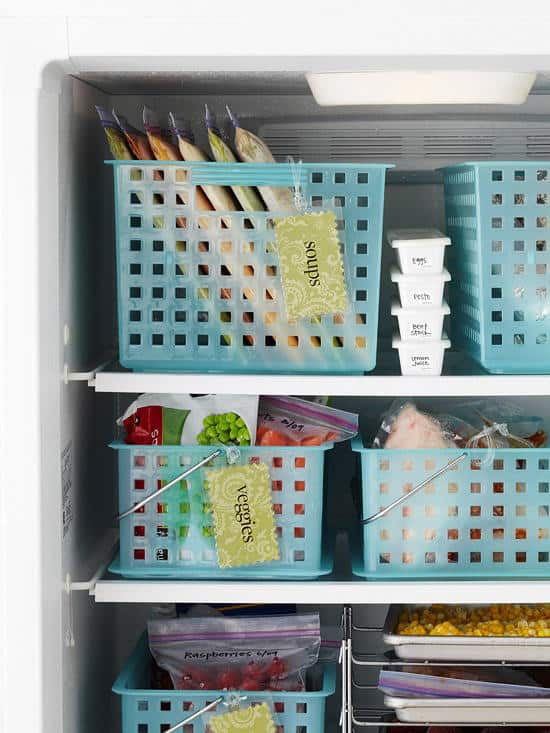 Tip & Image Credit: Better Homes & Garden
Add Bins To Your Deep Freezer
Deep Freezers are great until your food gets buried, never to be seen again. To keep your deep freezer better organized so you never lose a bag of frozen veggies again, use storage bins. These bins are from the Dollar Store and you may be able to find them at your local store.
However, I also recommend these freezer baskets, made specifically to fit in deep freezers.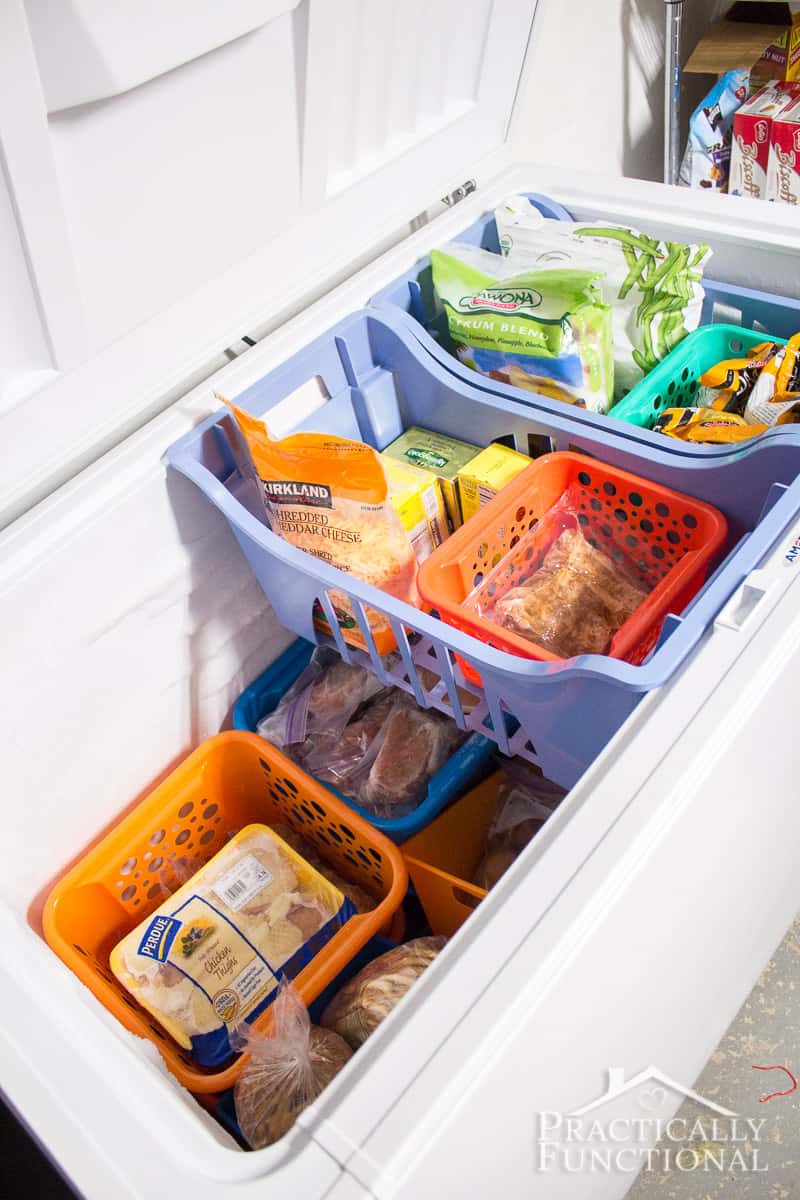 Tip & Image Credit: Practically Functional
Ditch The Boxes
Do you feel like you cannot cram another thing into your freezer because there are so many boxes of food? Well, who says you have to keep food in boxes? Ditch the boxes and store your food in freezer bags. It saves you so much space and will make your food last so much longer.
This post will show you how to ditch the boxes and gain more room in your freezer!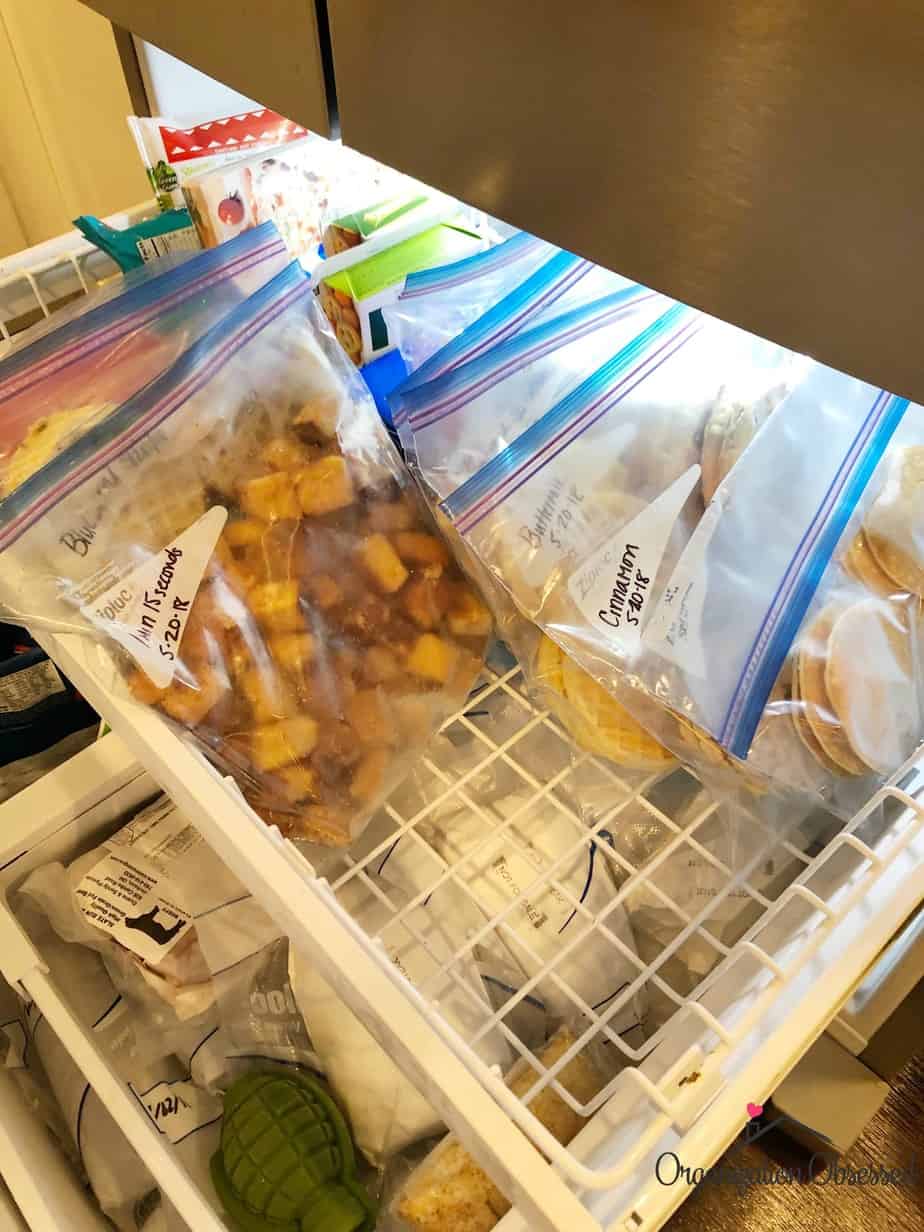 Tip & Image Credit: Organization Obsessed
Use Containers For Small Items
If you like to store smaller, single serve snacks in your freezer like berries or nuts, store them in small plastic containers. Then add a magnet to them and align them on the freezer wall. Doing this will give you extra storage space and keep your freezer organized!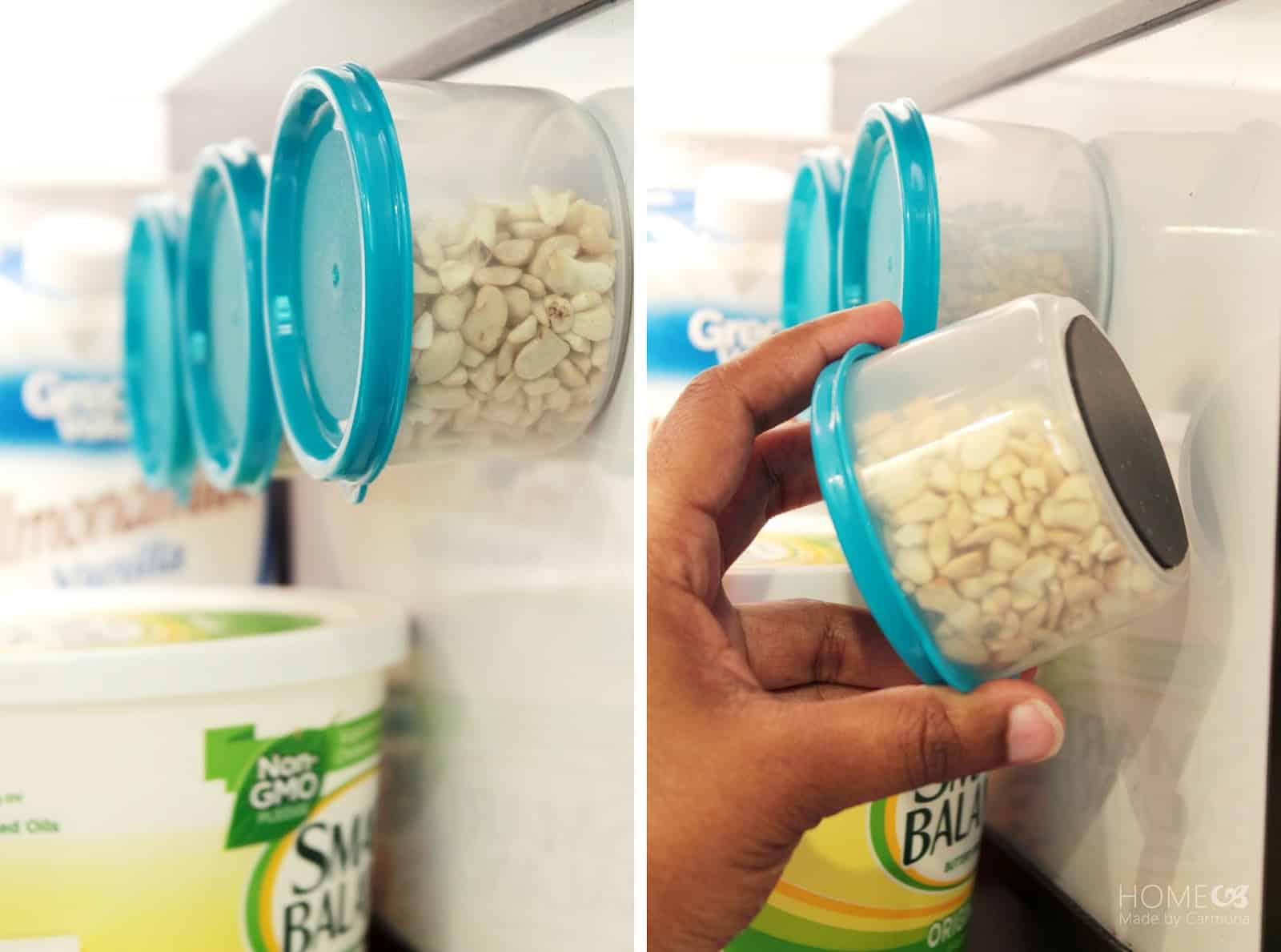 Tip & Image Credit: Tater Tots And Jello
Label Your Bins
If you are already using storage bins to keep your freezer organized, take an extra step to label them. When labeling your bins, it takes the guesswork out of what goes where. Then everyone in your family can easily find and put away food.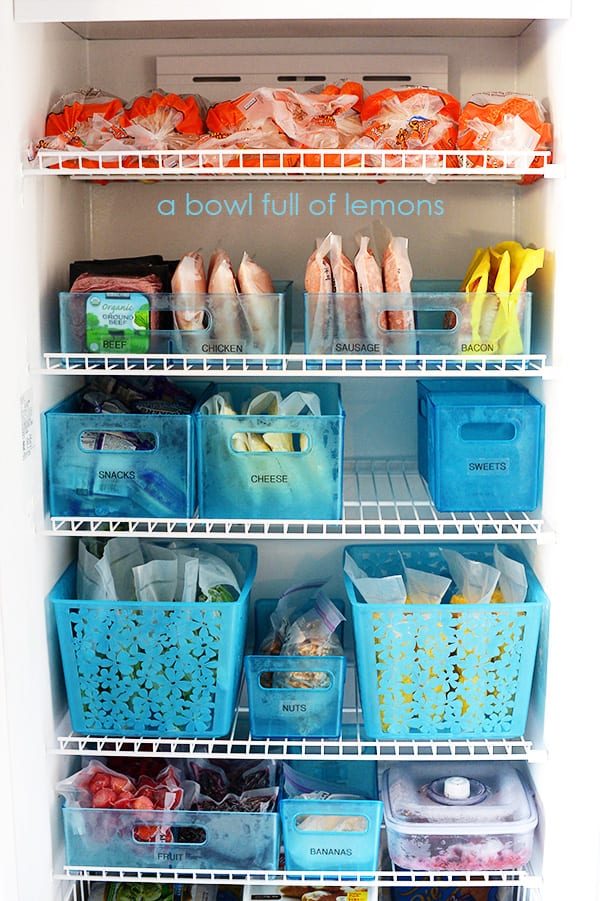 Tip & Image Credit: A Bowl Full Of Lemons
Keep Freezer Inventory
Do you ever wonder what you have in the freezer but don't have time to rummage through it? Instead of never knowing what you have on hand, keep an inventory list on your fridge. You could simply use a dry erase marker and write on the fridge!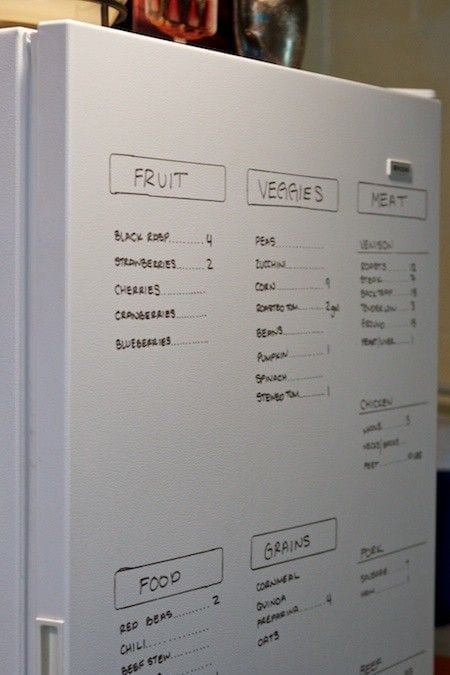 Tip & Image Credit: Mom Makes Dinner
Organize Your Freezer In Sections
To keep your freezer organized, create designated sections for each type of food. This will be very easy to do if you have a vertical freezer. Simply label each shelf with the designated item to be stored there. You could have one shelf for vegetables, one for fruits, one for frozen lunches and dinners, etc!
If your sections will never change, using a Cricut to cut vinyl is a my favorite way to make labels and organize. Or if your sections will constantly be changing, you could use a dry erase market to make your own sections!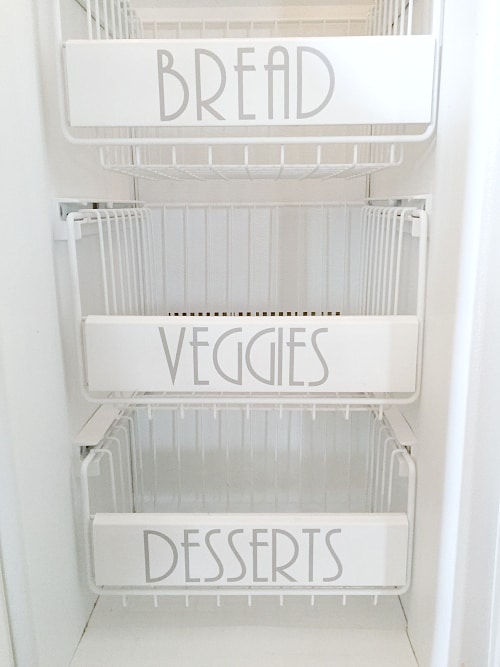 Tip & Image Credit: Lemons Lavendar and Laundry
Use Bins To Organize Your Freezer
If you find that the contents of your freezer are always getting pushed around, cluttered and are very unorganized, then you need to use bins! Using storage bins are a great way to organize your food. Keep breakfast foods in one bin, popsicles in another, frozen vegetables in another, etc! These multipurpose bins from the container store are perfect to use in your freezer and come in multiple sizes!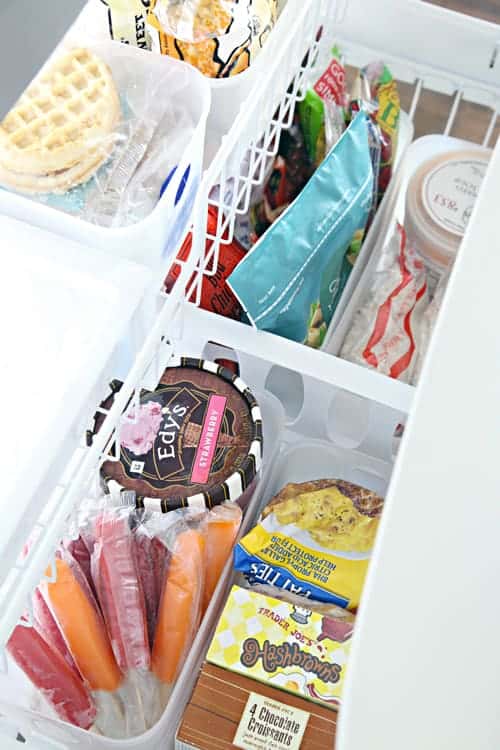 Tip & Image Credit: I Heart Organizing 
How do you organize your freezer? Comment below and share your brilliant ideas!