This Post May Contain Affiliate Links. We earn a commission if you click this link and make a purchase at no additional cost to you.
Christmas is the most wonderful time of the year! However, the cleanup after Christmas is not so wonderful. So to make your Christmas cleanup a little easier this year we have rounded up the most brilliant ideas to organize Christmas decorations.
How to Organize Christmas Decorations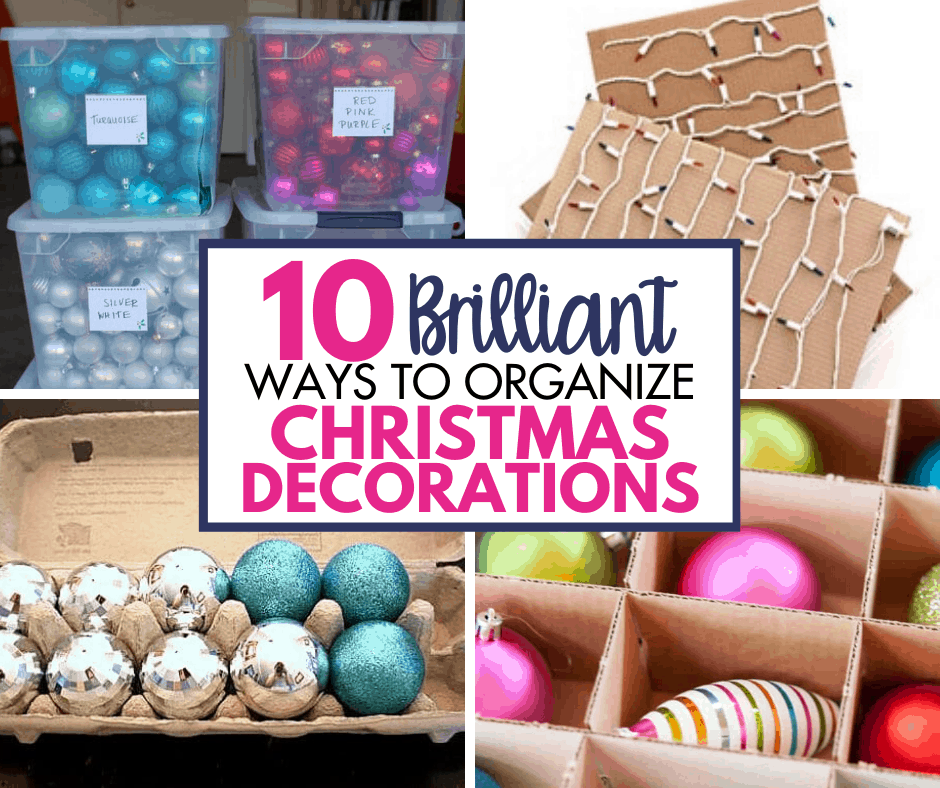 Use Clear Storage Bins
If you have multiple trees decorated in multiple colors, this is a brilliant idea from The Homes I Have Made! She organizes her Christmas ornaments by color in clear storage boxes! This makes it so easy to find exactly what you need every year!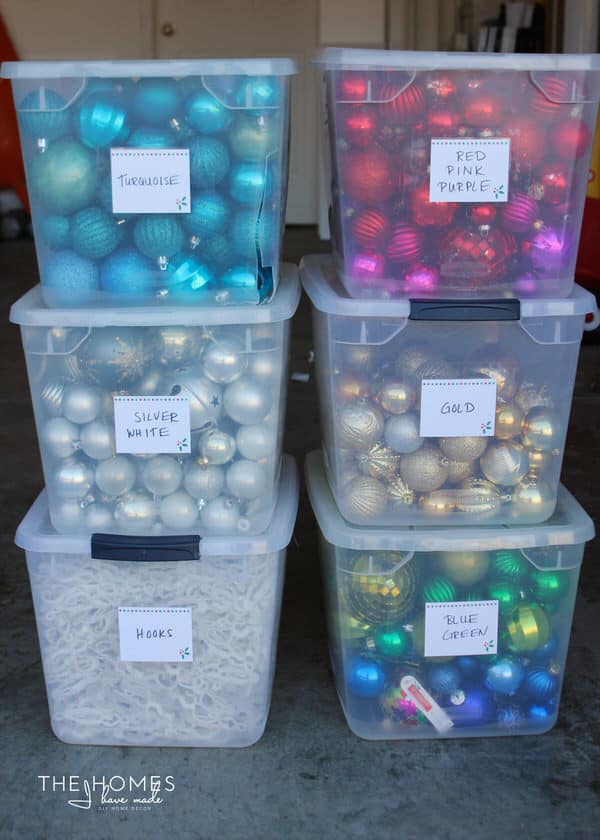 Tip & Image Credit: The Homes I Have Made
Store Garland In A 2 Liter Bottle
Instead of letting your garland get all tangled up this year, store it in a plastic 2 liter bottle. You can easily pour it out next year and avoid all the tangles you would normally have!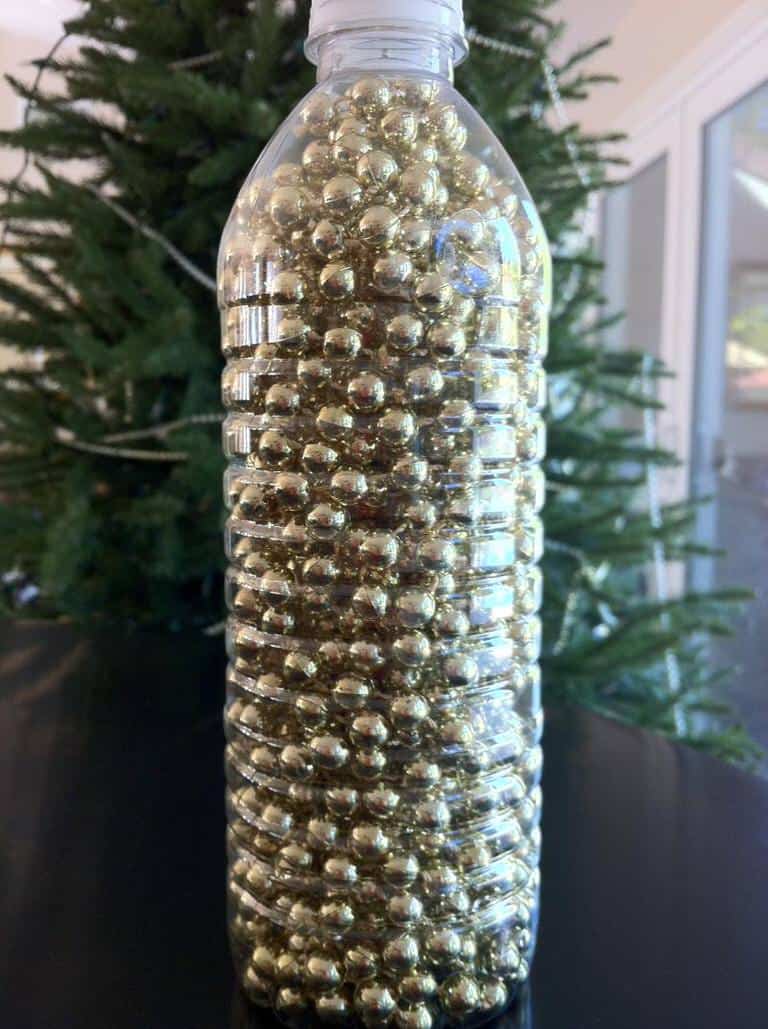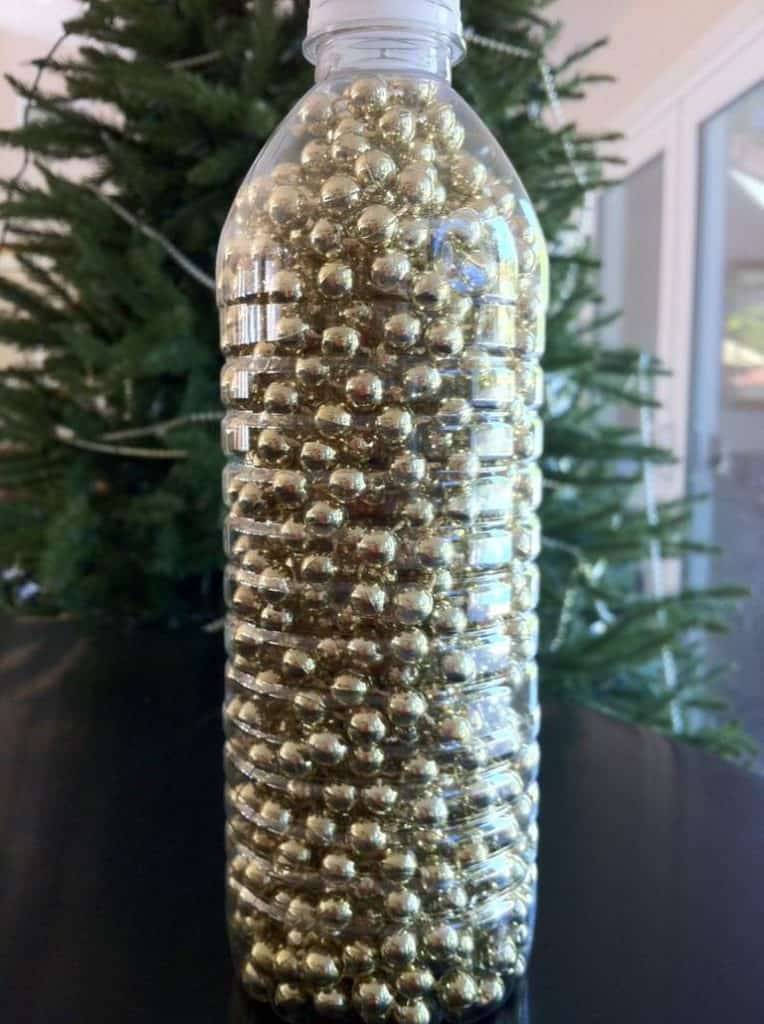 Tip & Image Credit: Tip Junkie
Organize Christmas Bulbs By Color
If you have multiple ornament colors or decorate multiple trees with different ornament colors, organizing your ornaments by color in one box is a brilliant idea! This will keep all of your ornaments neat and tidy!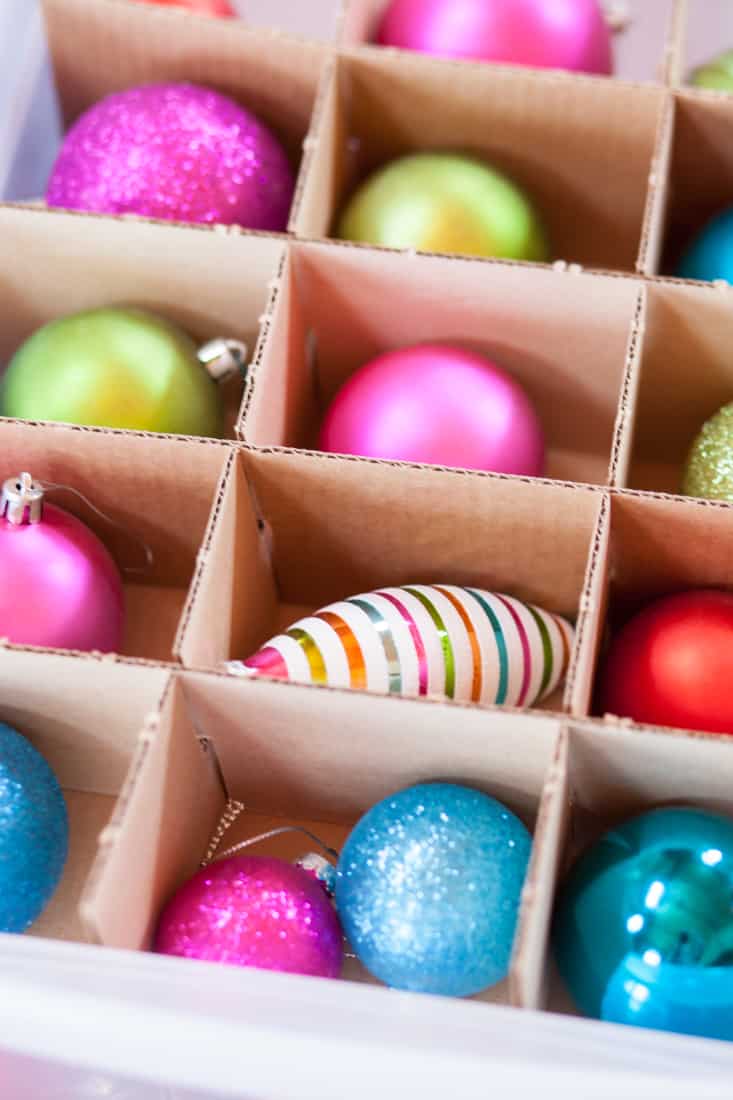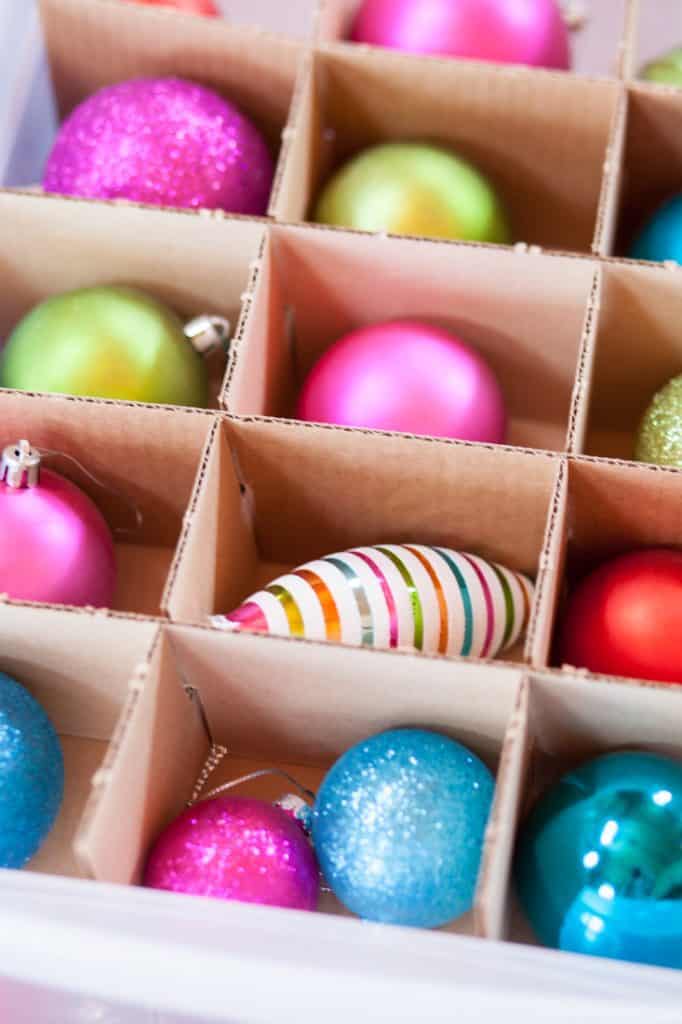 Tip & Image Credit: Creative Cain Cabin
You may also like: 14 Wrapping Paper Storage & Organization Ideas
Organize Ornaments In Egg Cartons
This idea is brilliant! Keep your glass ornaments from breaking by storing them in egg cartons! This is a genius way to organize Christmas bulbs and recycle!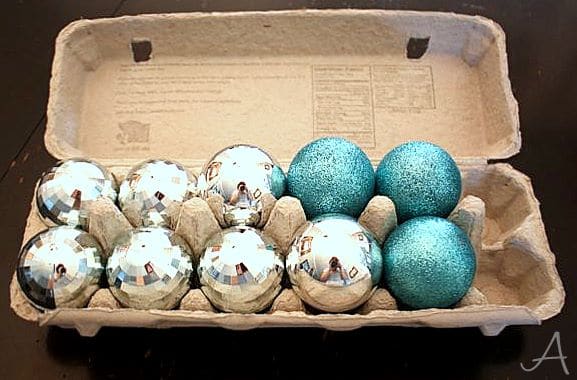 Tip & Image Credit: Ask Anna Moseley
Wrap Christmas Lights Around Cardboard
Tired of untangling a ball of Christmas lights every year? Use this brilliant hack and wrap them around a square of cardboard. I'm sure you've ordered plenty of gifts and have extra cardboard laying around 😉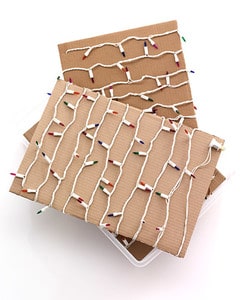 Tip & Image Credit: Martha Stewart
Store Your Glass Ornaments in Plastic Cups
This idea is such a great way to keep glass ornaments from breaking and keep them organized. Glue cups to cardboard and then layer them in a plastic tote!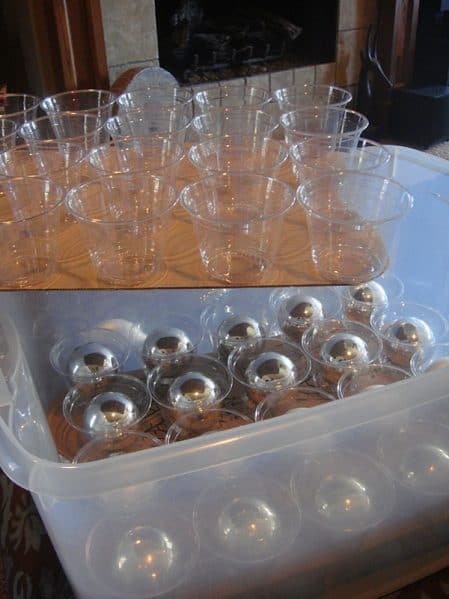 Tip & Image Credit: Dollar Store Crafts
Store Your Christmas Tree In A Large Bag
Did you know they make large bags specifically for your Christmas Tree? No more trying to stuff your tree back into that cardboard box that is already falling apart. Grab one of these instead!
Hang Up Your Wreaths In a Dress Bag
Don't let your wreaths get smashed in a box this year. Instead, put them in a dress bag and hang them up! Grab a pack of 5 here to store all your wreaths!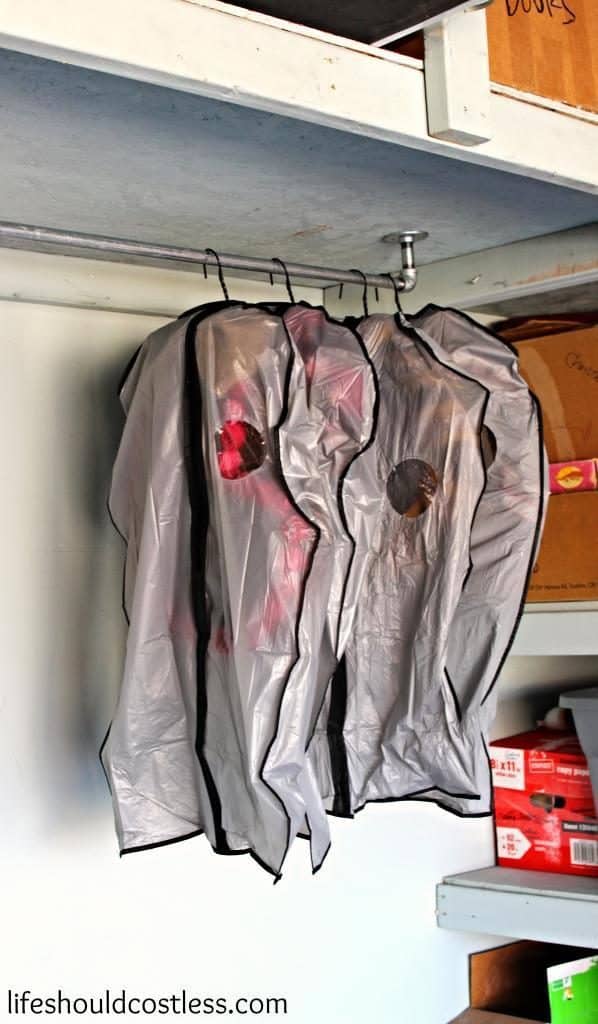 Tip & Image Credit: Life Should Cost Less
Or grab this wreath storage bag made specifically to keep your wreaths organized and safe while in storage!
Store Gift Wrap & Bows in a Gift Wrap Organizer
I used a gift wrap organizer like this for years before switching to an under the bed storage box! It was so helpful to keep all my gift wrap, bows, tags, and ribbon organized when wrapping gifts at Christmas! And it's not just for Christmas! I used it year-round to store gift wrap for birthday presents.

Hopefully, you found some brilliant ideas to organize Christmas decorations this year! Comment below and let me know what ideas you are going to use to organize your Christmas decorations!
You may also like: 14 Wrapping Paper Storage & Organization Ideas