This Post May Contain Affiliate Links. We earn a commission if you click this link and make a purchase at no additional cost to you.
Clothes are spilling from the drawers, my closet is bursting at the seams, shoes are scattered on the floor. Sound familiar? If you have a small bedroom, you may be left feeling disorganized and messy. Let's face it, with the number of clothes we have, a small bedroom can quickly become cluttered.
But that's not what we want right? Your bedroom is supposed to be a place of relaxation and rest. So how do you transform your bedroom into an organized sanctuary?
Here are 10 Amazon finds you can get for your room that are perfect for tiny spaces and organizing!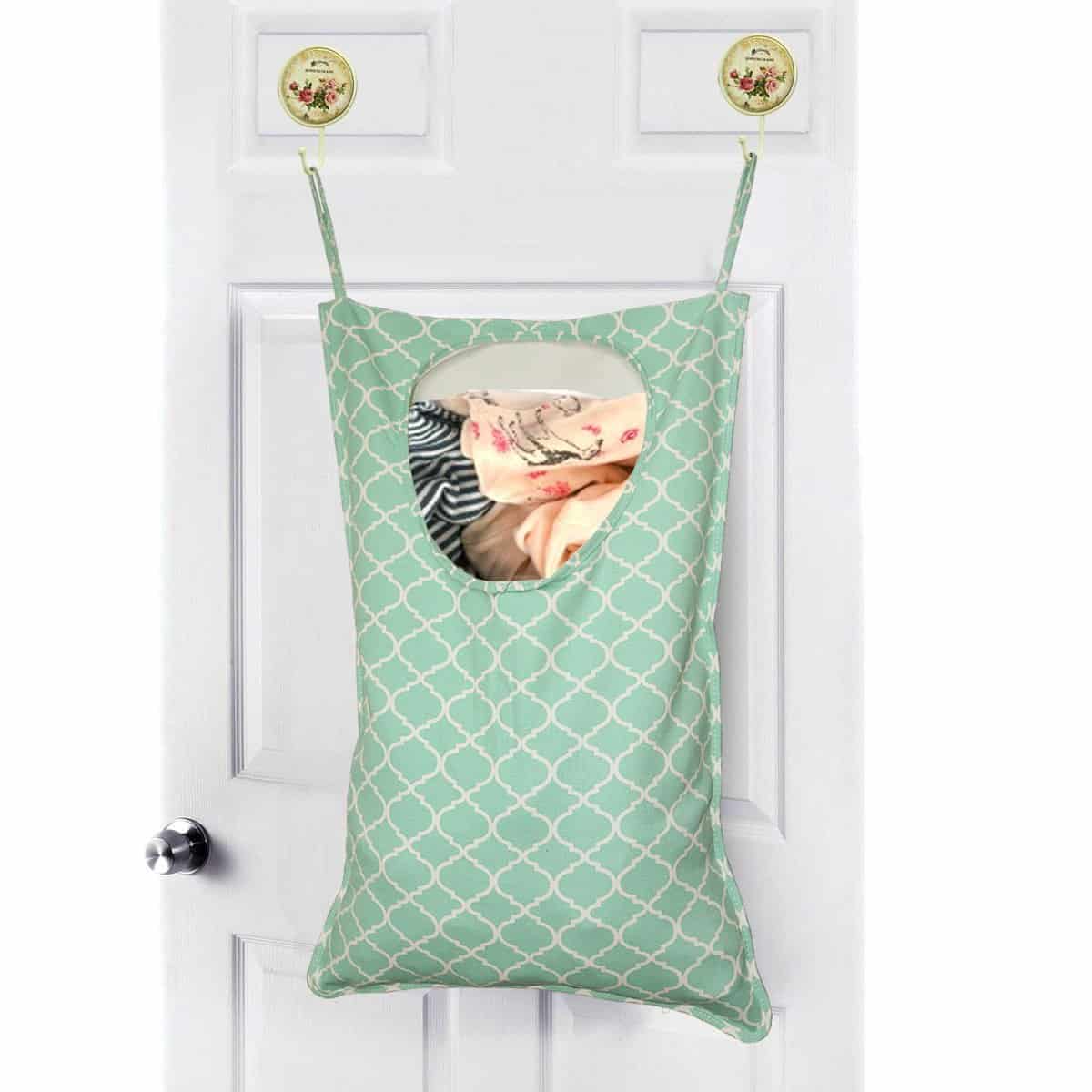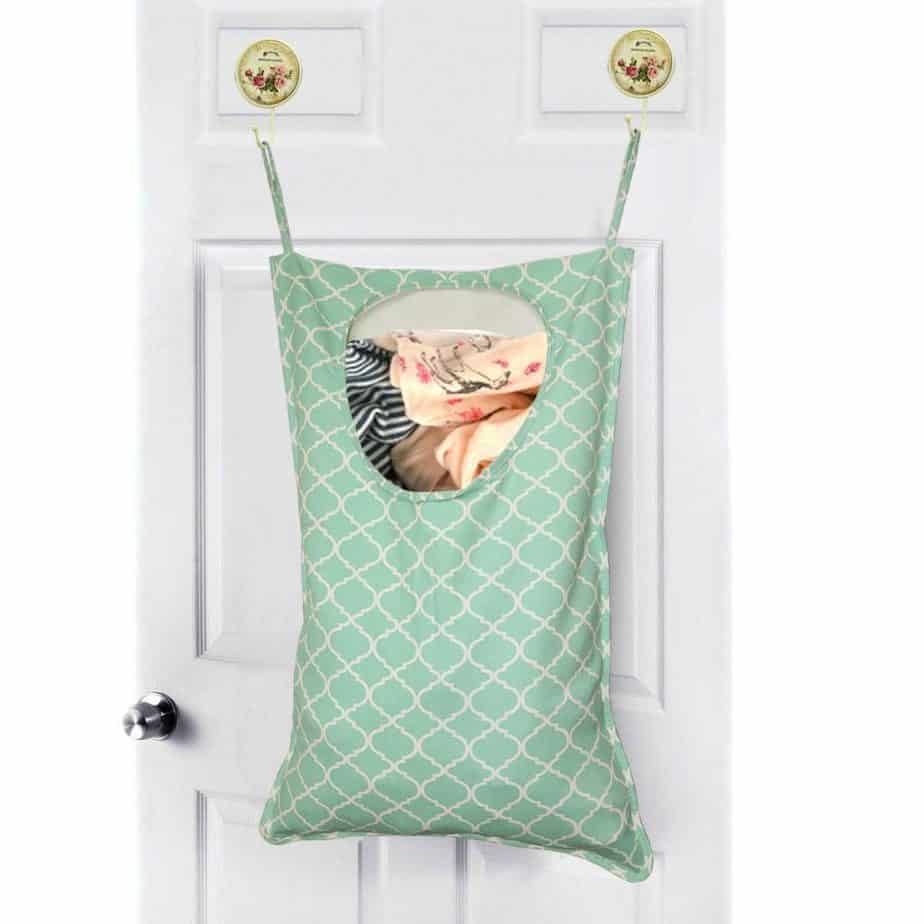 You'll love having a hamper that will keep your dirty clothes off the floor and in one place. Plus it gives you extra floor space! Once you are ready to wash, just simply remove from the hooks and transfer to your laundry room.
You can get this hamper here!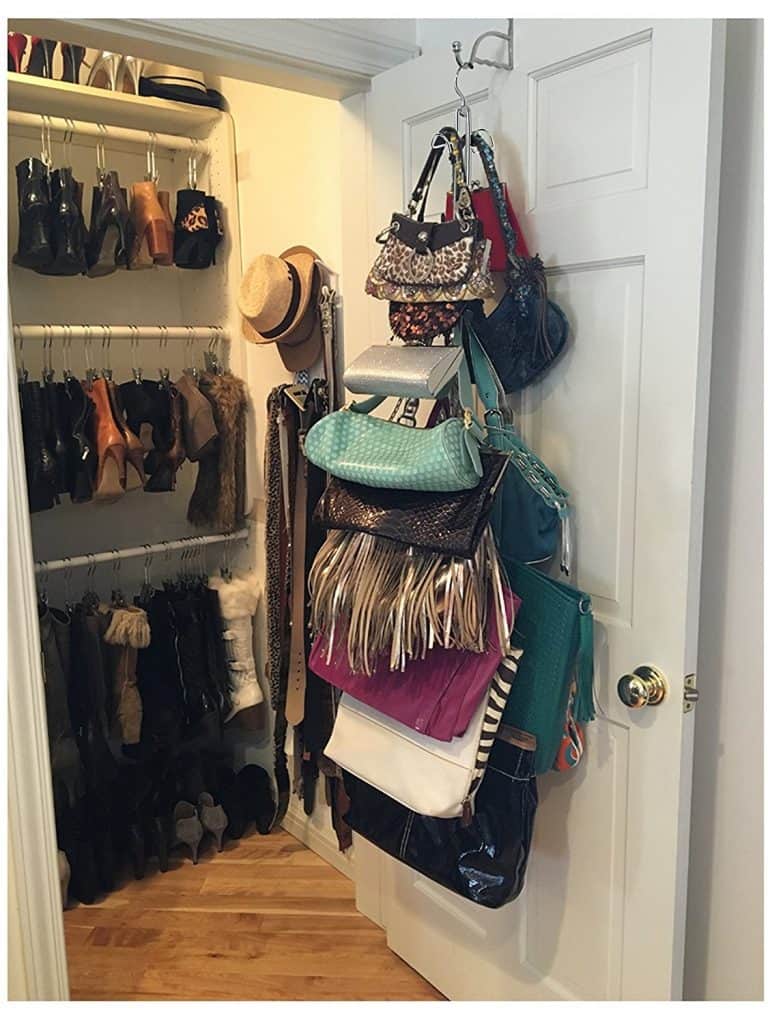 If you love purses, this is the perfect storage system for you! It has twelve hooks that can store all sorts of bags and even scarfs, belts, or other accessories. It's can easily be hung on the back of your bedroom or closet door!
You can get this over the door storage system here!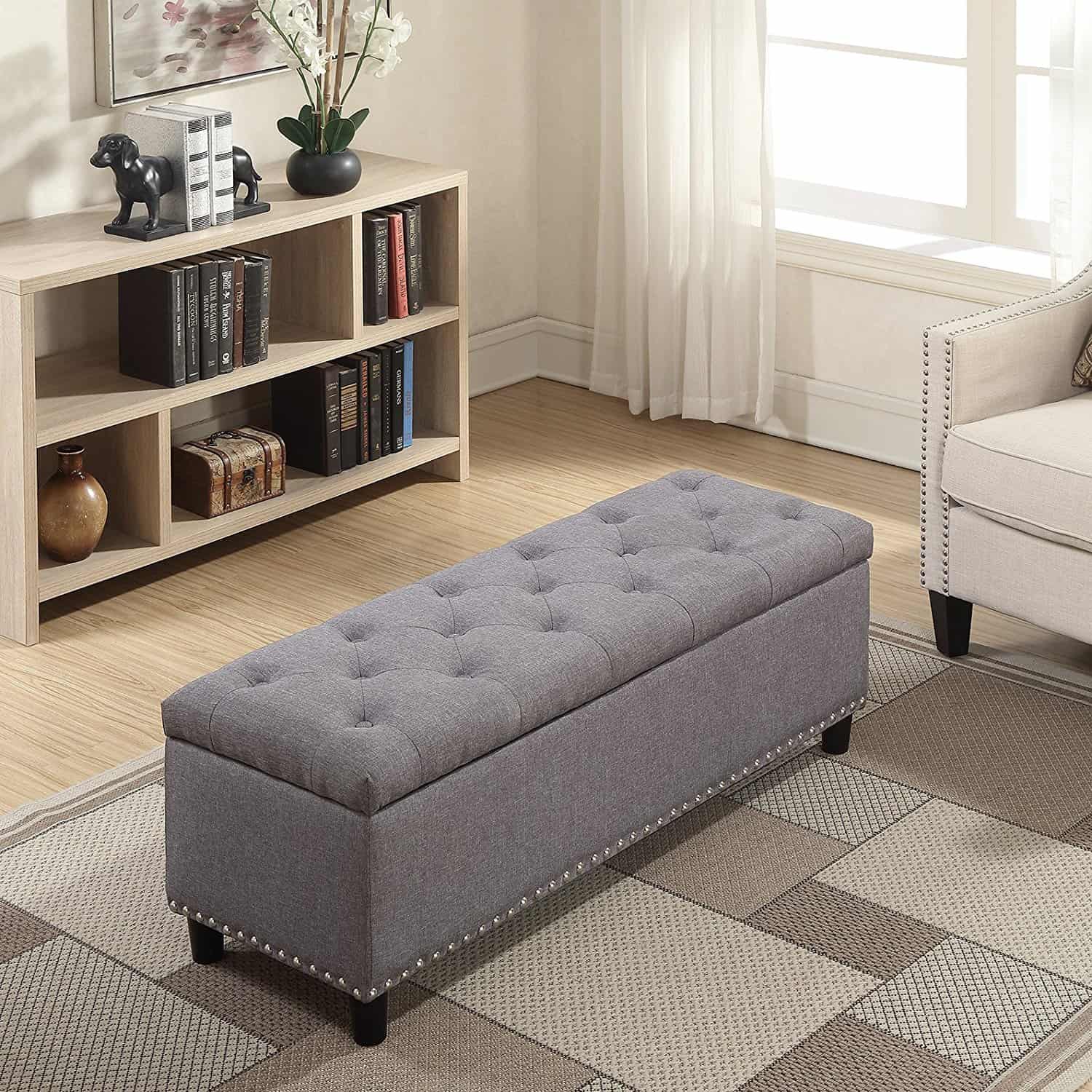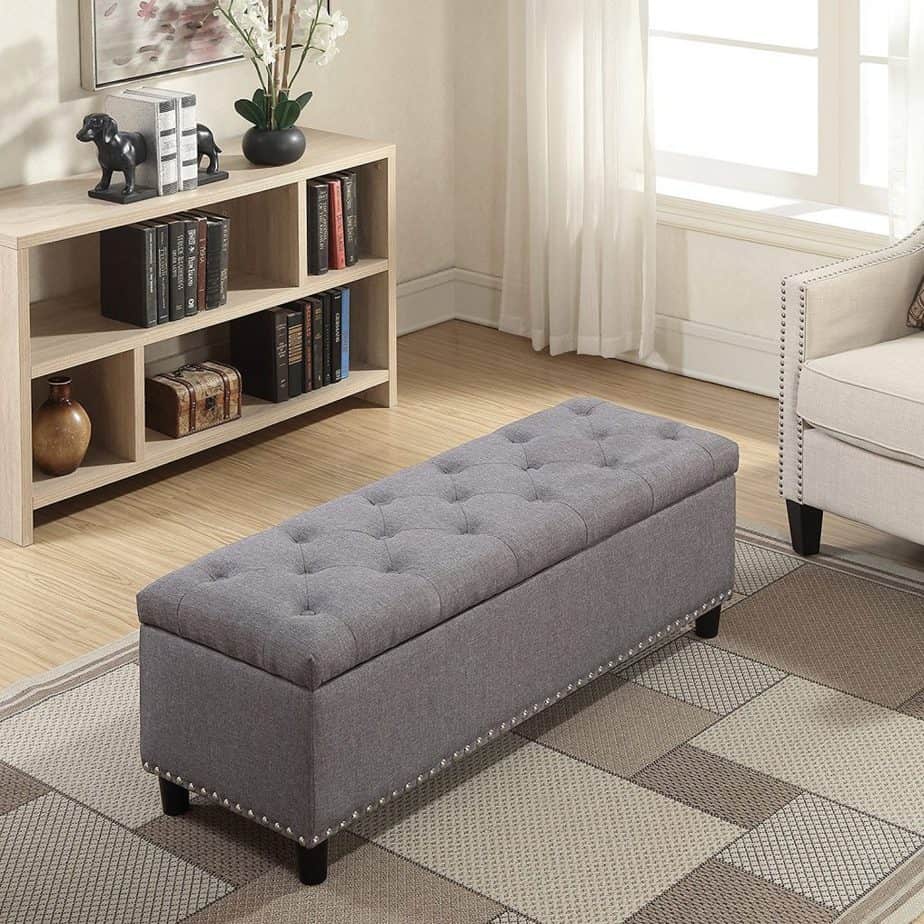 If you need a place to store extra blankets, clothing, shoes, etc a storage ottoman is the perfect place for you! It will add a decorative touch to your room and gives you a ton of extra storage. Place it at the end of your bed for a timeless look!
You can get this ottoman here!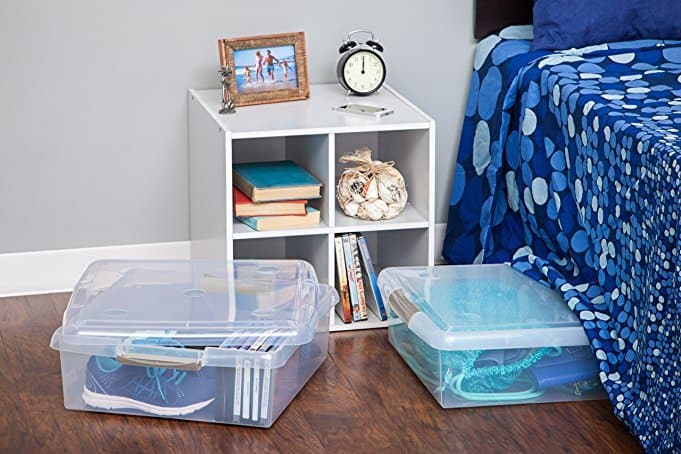 When maximizing the space in your tiny room, under the bed storage is essential. Get a couple of these plastic bins to put extra clothes, shoes, bags or anything you want in!
You can get these totes here!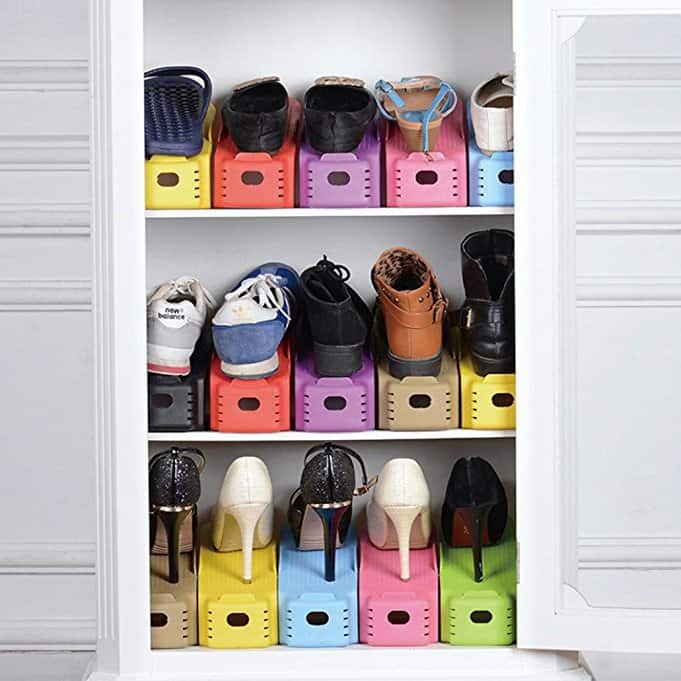 This shoe storage system is pretty cool! It will keep your shoes neatly organized and maximize your storage space! One shoe goes into the container and the other rests on top. Using this storage system will be sure to make your closet look professionally organized!
You can get these shoe slots here!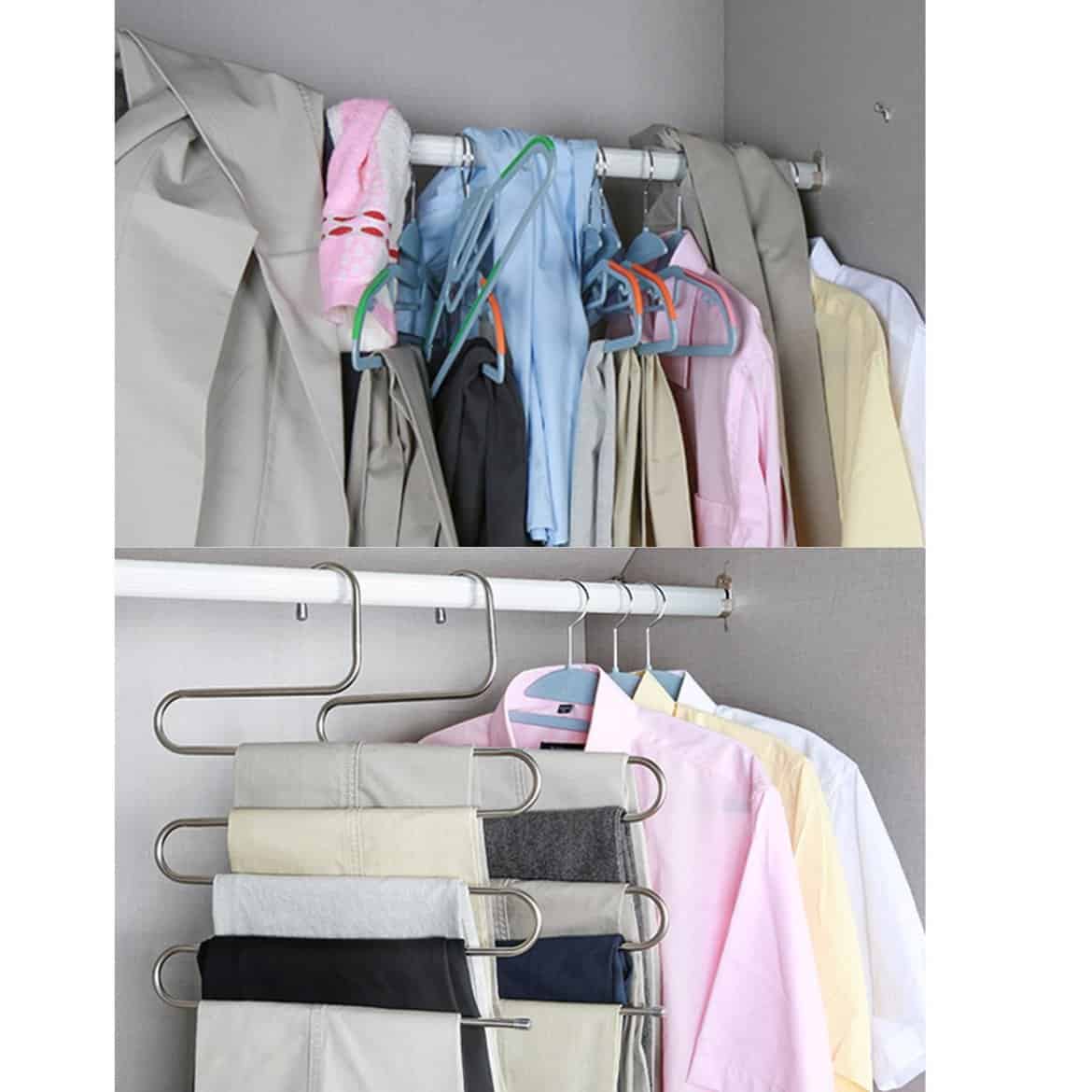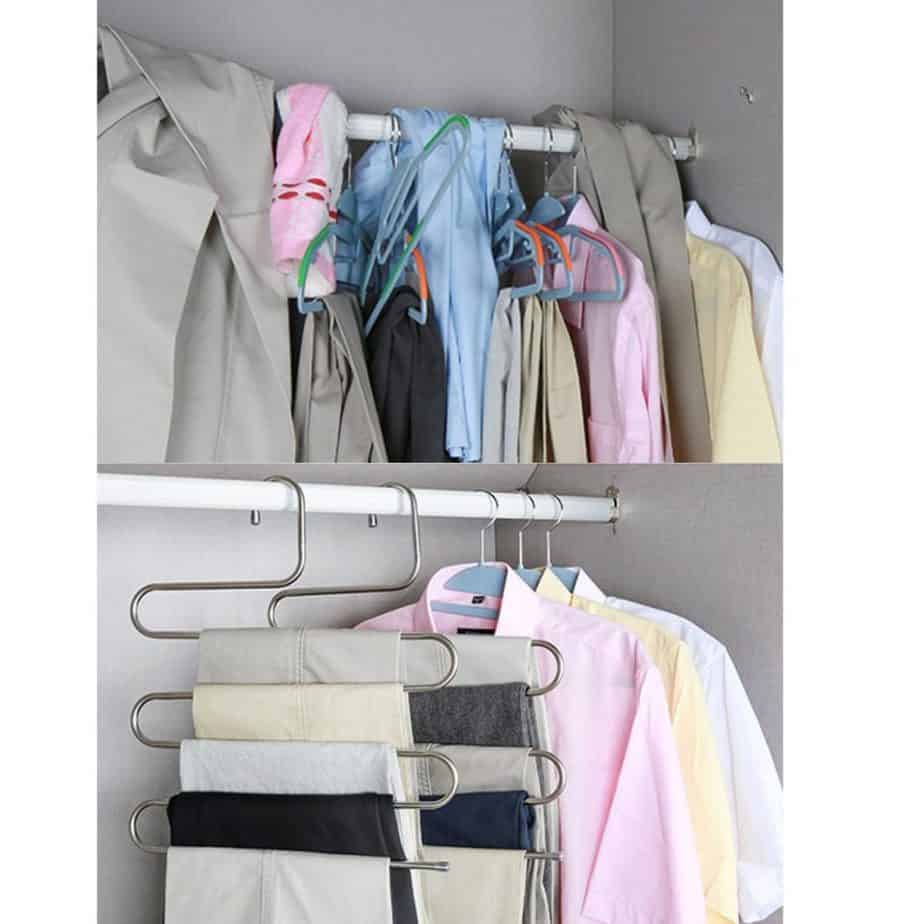 Pants can take up a lot of storage in a dresser so why not hang them up? These hangers are a great way to store up to 5 pairs of pants with just one hanger!
You can get this pant hanger here!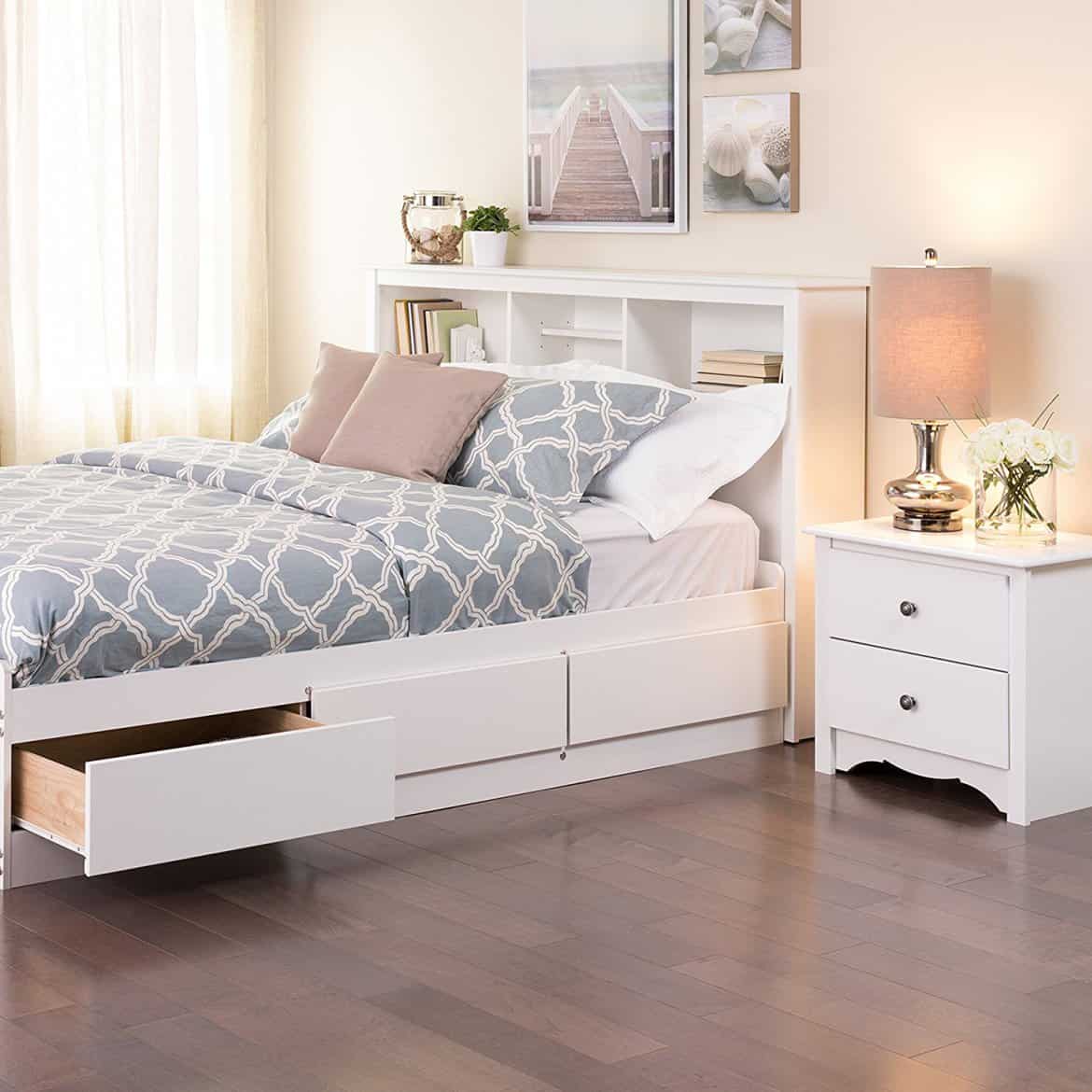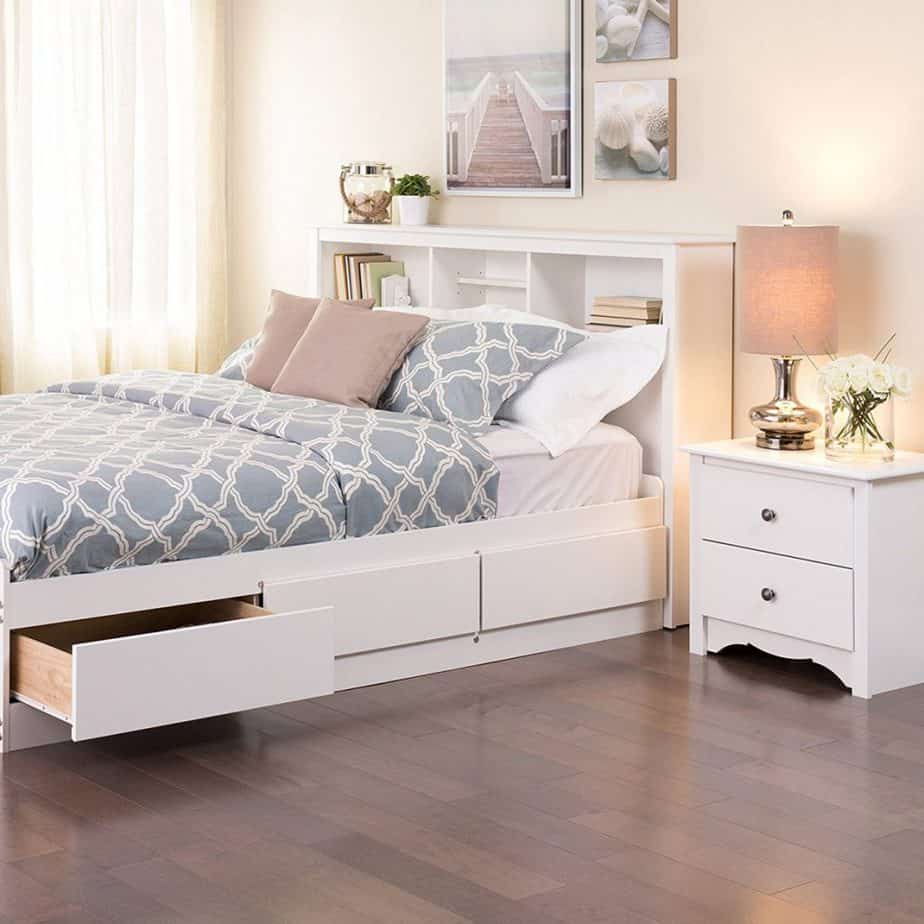 If you're really tight on space, skip the regular headboard and go for a storage headboard. These headboards are a great space to store books, water, phones and other bedtime essentials. It could potentially even eliminate the need for a headboard.
This headboard also has a matching platform bed with storage underneath. This would be the perfect way to eliminate the need for a dresser!
You can get the headboard here and the platform here!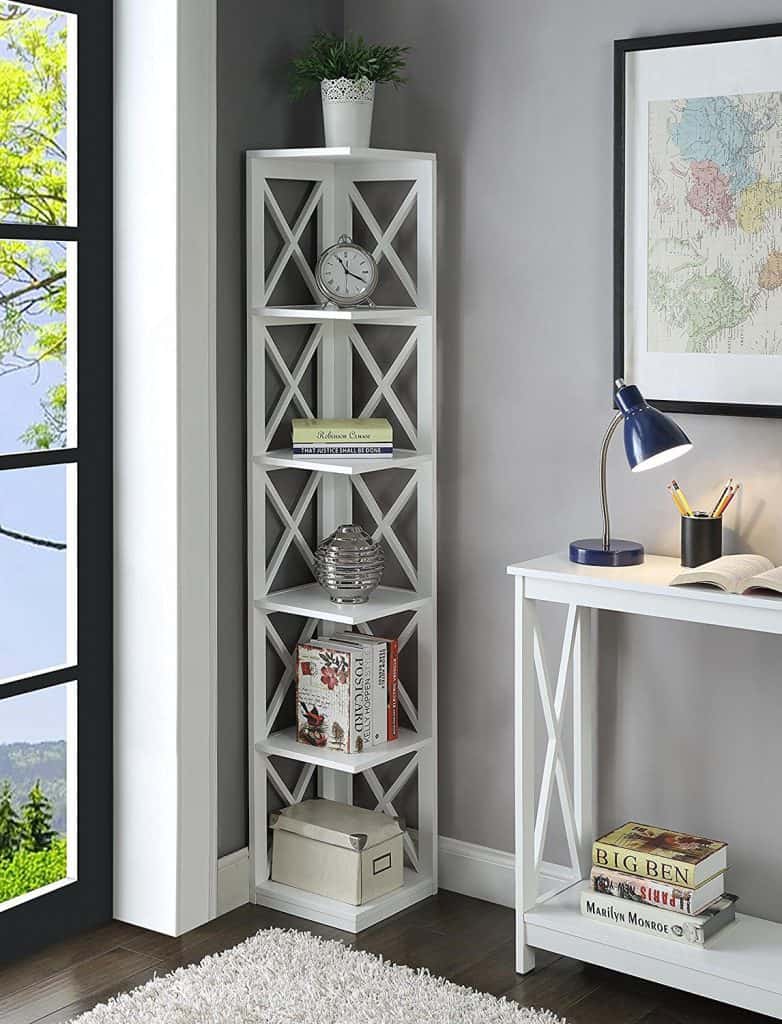 A blank empty corner could be a great place to store books, photos, and candles if only you have a beautiful corner piece. This shelf has 6 shelves that can hold practically anything you need it to. Using a corner shelf is the perfect way to take full advantage of every square footage available.
You can get this corner shelf here!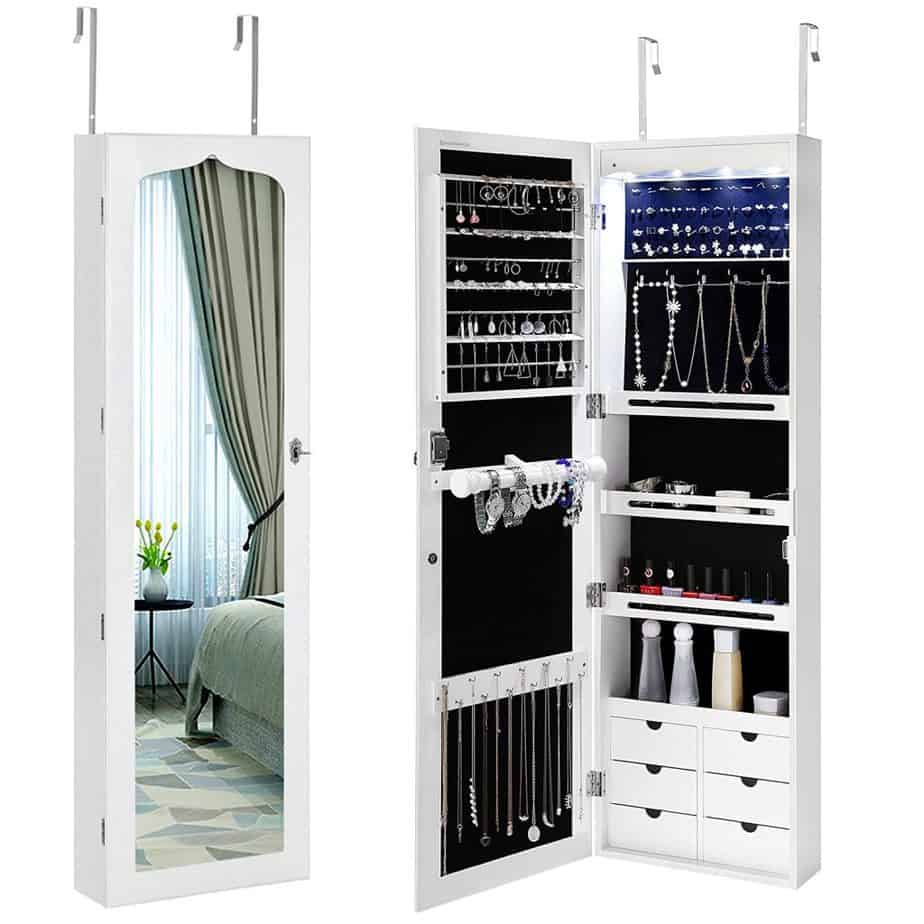 Are you a jewelry lover? Me too! However, jewelry can quickly clutter the surfaces in your bedroom. A perfect solution is a hanging jewelry box. This jewelry storage system can be hung over a door or even mounted on a wall!
You can get this storage system here!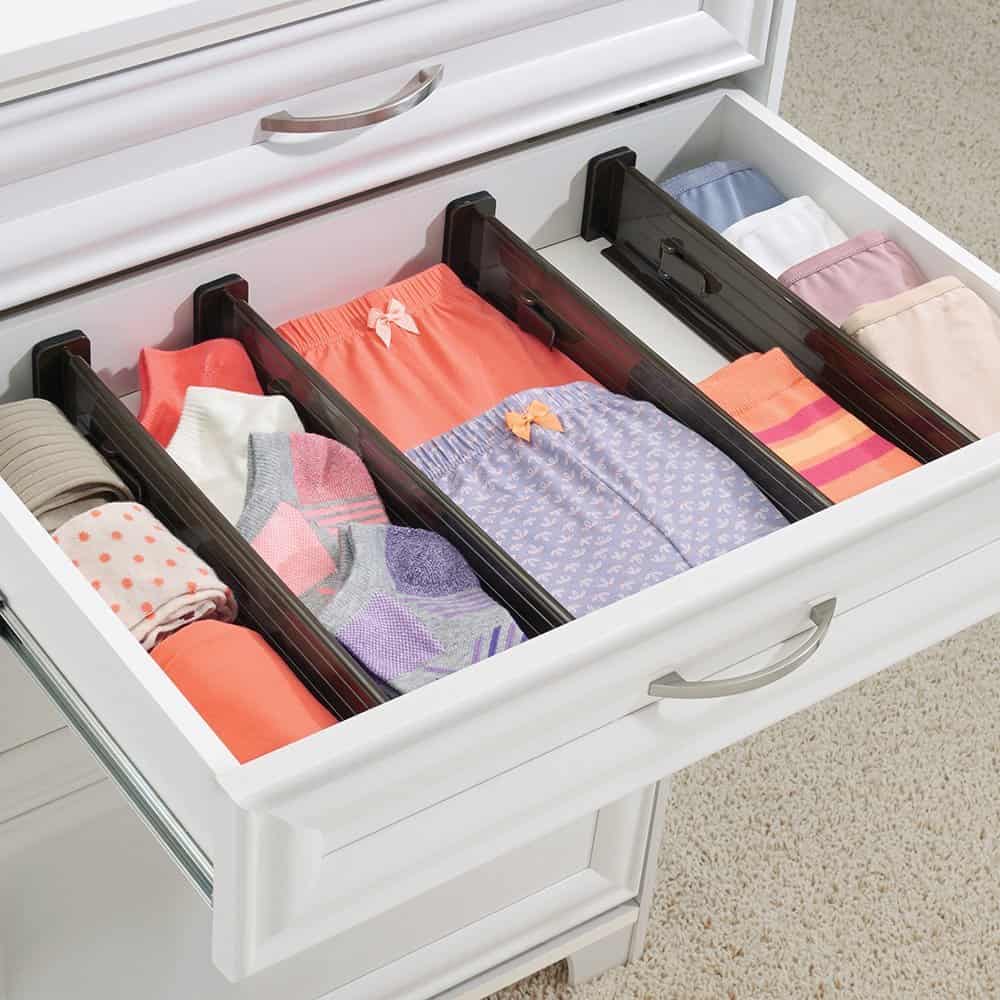 For most of us, our drawers can get messy pretty quickly. With such a large space it is hard to organize things like socks, underwear, or even t-shirts. However, Amazon has these awesome drawer dividers you can use to make any drawer more organized and efficient. They are 13″ and extend up to 20″ and come in a pack of 4!
You can get these drawer dividers here!
There are so many ways you can organize your small bedroom. Comment how you organize your small bedroom below!
You may also like 20 Amazing Organizing Hacks That Will Transform Your Bedroom