This Post May Contain Affiliate Links. We earn a commission if you click this link and make a purchase at no additional cost to you.
Keeping your bathroom organized is so important to start and end your day productively. But it is also so hard to keep your bathroom organized because we use them so much and store so many products in them. So today I have rounded up 11 Bathroom Organizers For Less Than $15 dollars to help you get your bathroom organized, and make it easier to keep it organized!
Bathroom Organizers For Less Than $15 Dollars
These budget friendly bathroom organizers are just what you need to keep your bathroom organized and tidy. Plus they all from Amazon where you can get free shipping! Check them out!
I love this double organizer! It makes it so easy to store your cotton balls, cotton pads, and Qtips all in once place!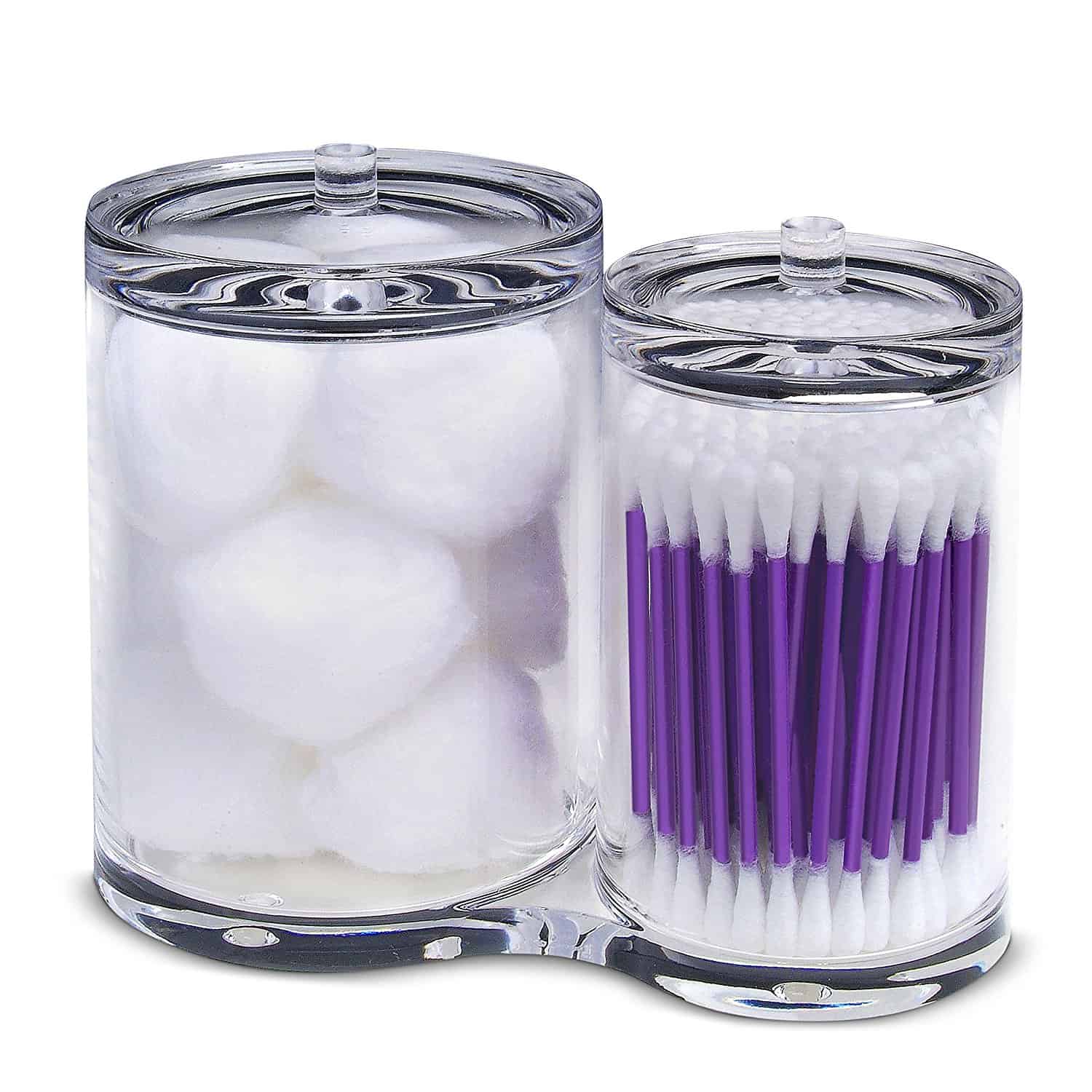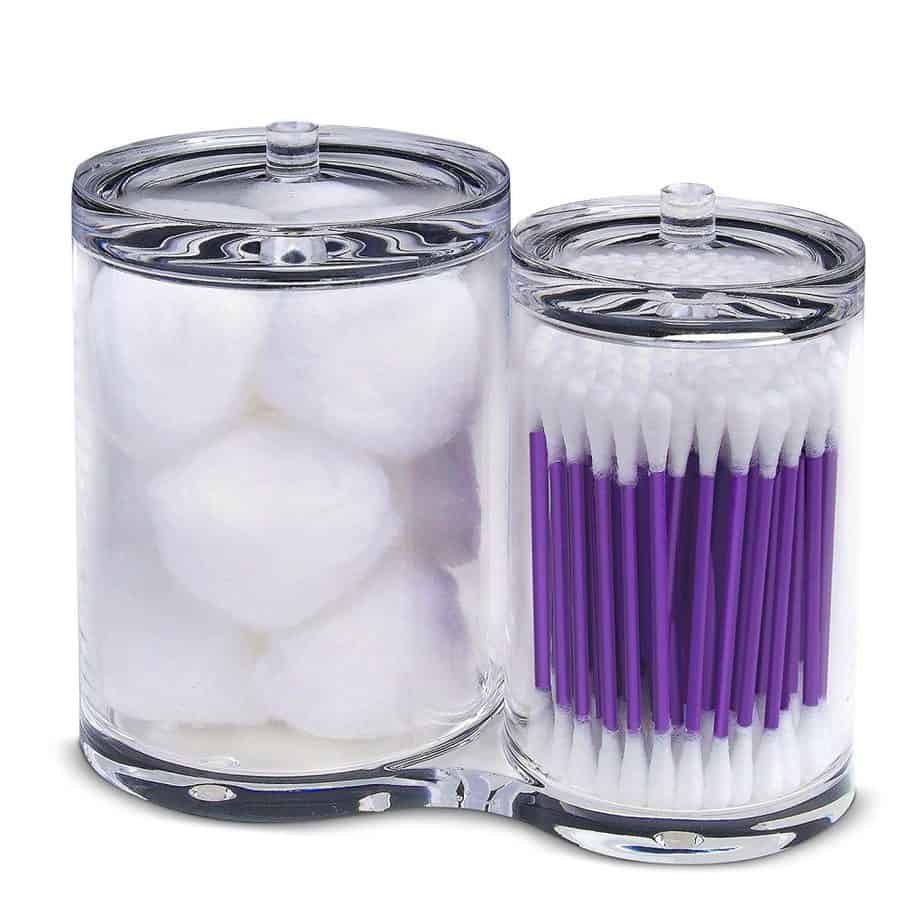 We use these woven baskets all over our house! They are perfect to organize anything! Use them under your bathroom sink, in your bathroom closet, or in a linen closet!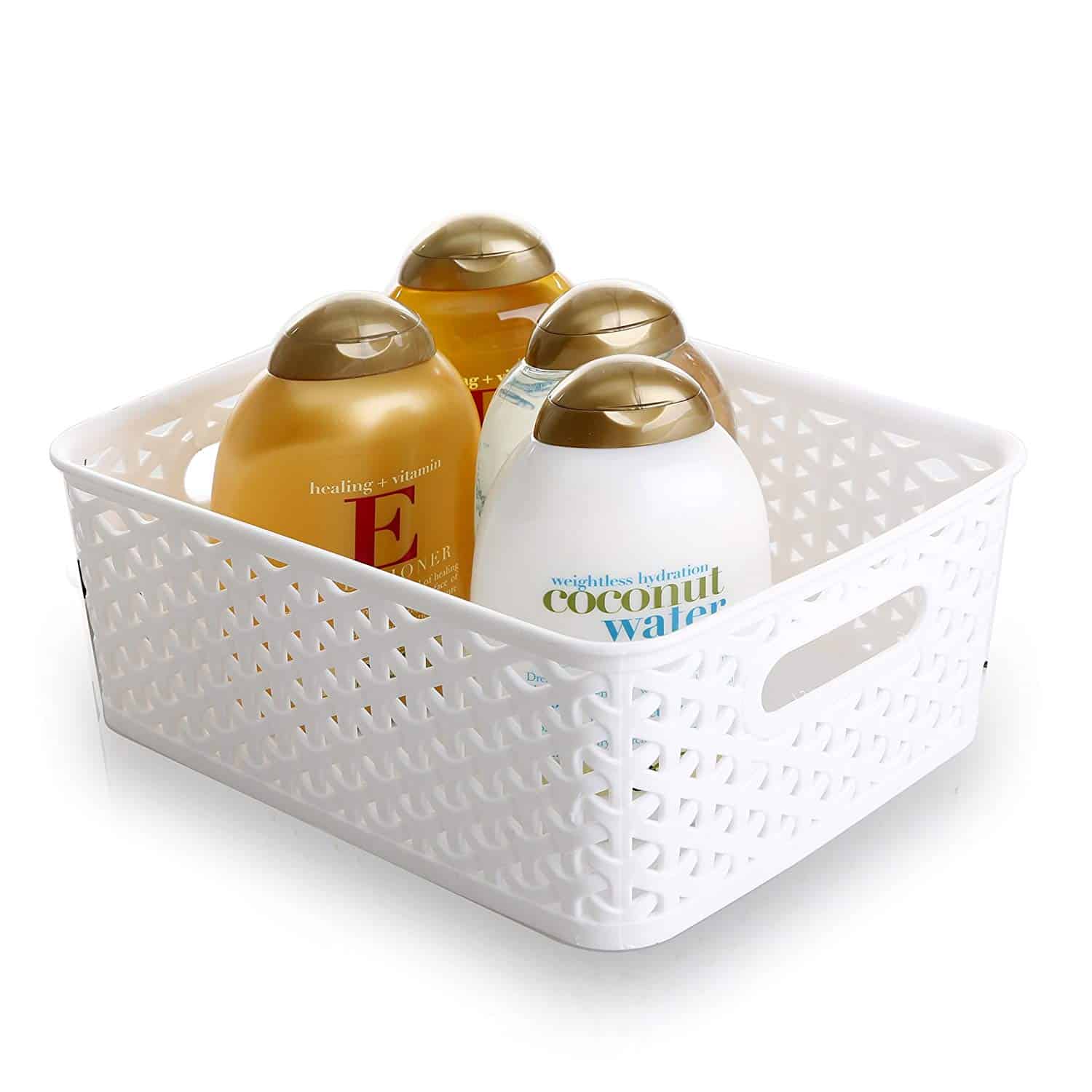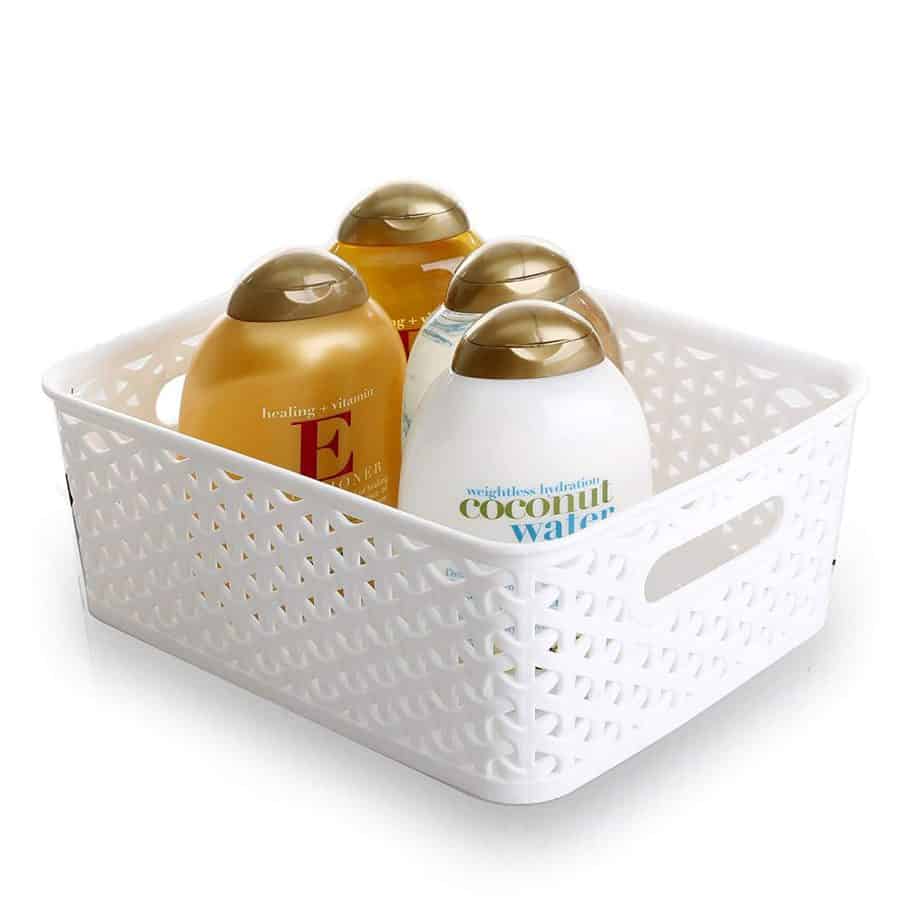 This wall outlet organizer is genius for those that use a razor every day. Keep your razor organized and charged in one simple place! It will even hold an electric toothbrush!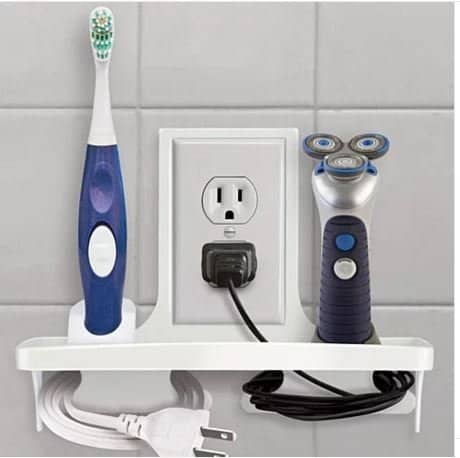 We use this mesh shower caddy in our camper! It is great for small showers and holds so much! You can easily store all your families shampoos and conditioners as well as razors and other necessities in this mesh shower caddy!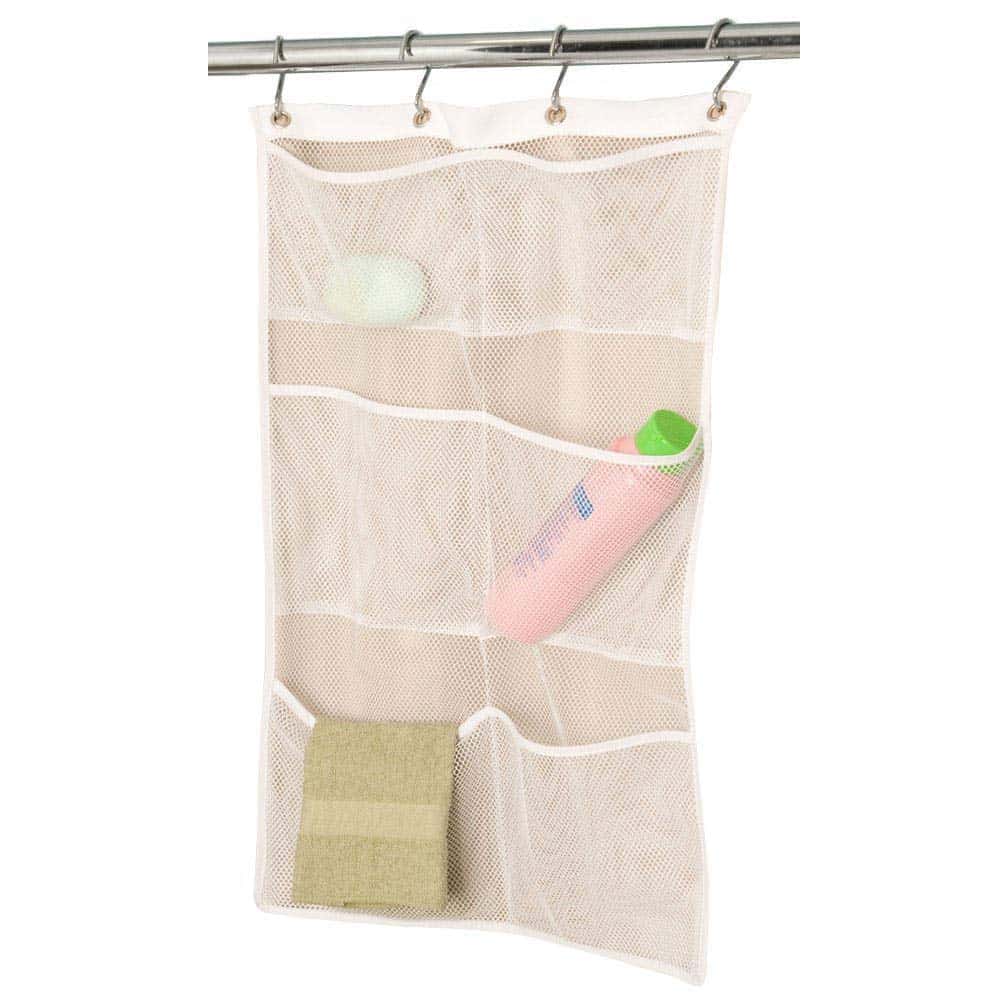 I love these clear plastic drawer organizer! Using drawer organizers is a great way to keep your drawers neat and tidy! These are perfect to organize makeup, Qtips, cotton balls, or any other bathroom necessities!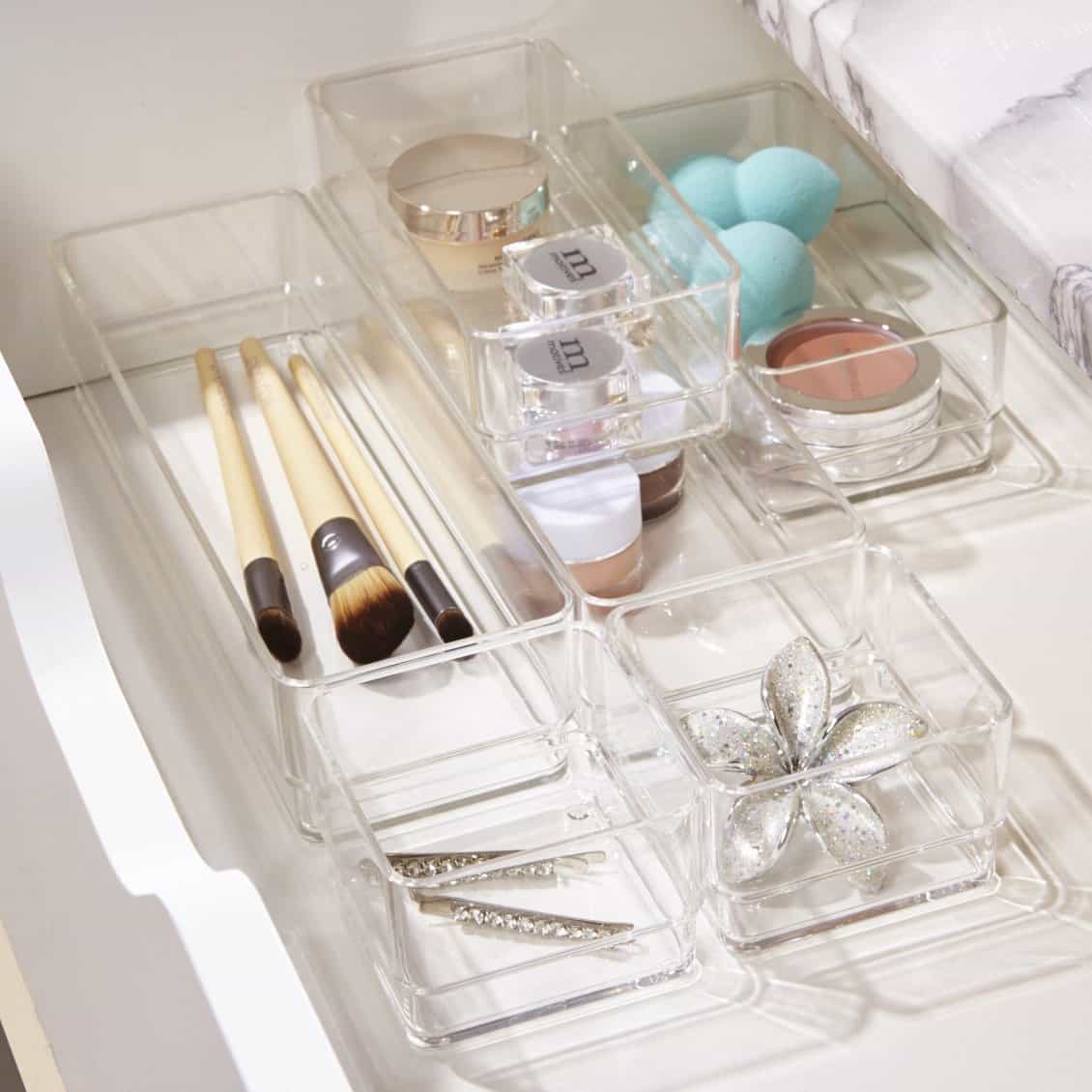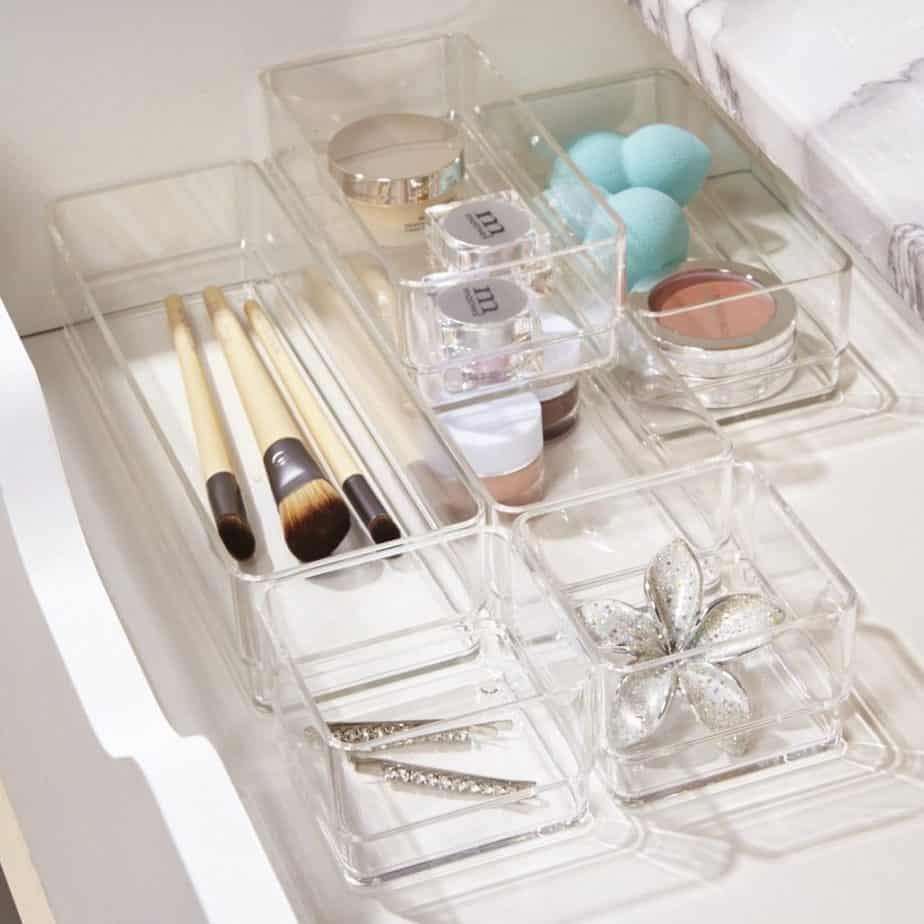 I absolutely love this Qtip dispenser! I use Qtips daily to remove any makeup errors and this dispenser makes it so easy to keep Qtips organized and all in one place! No more Qtips littering your drawers!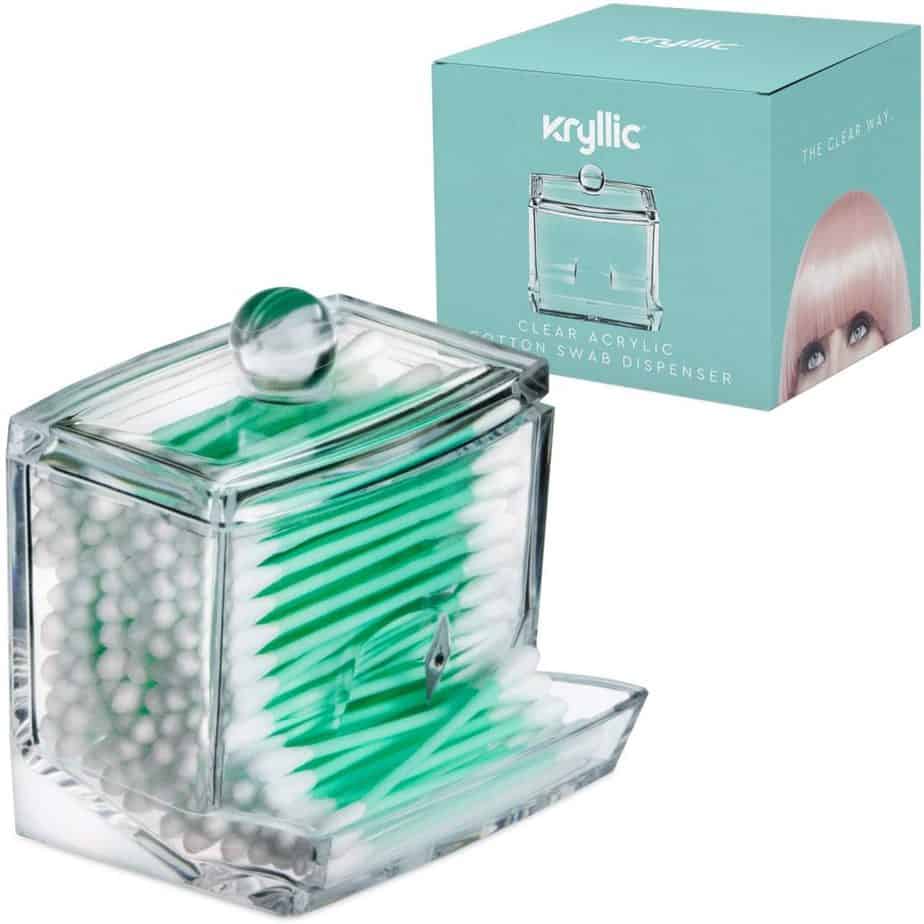 I used this styling storage organizer for years until I recently upgraded to a new one! I loved it! It held all of the styling tools I use on a daily basis and keeps them organized! It is slightly more than $15 dollars but I love it so much that I had to include it in this list!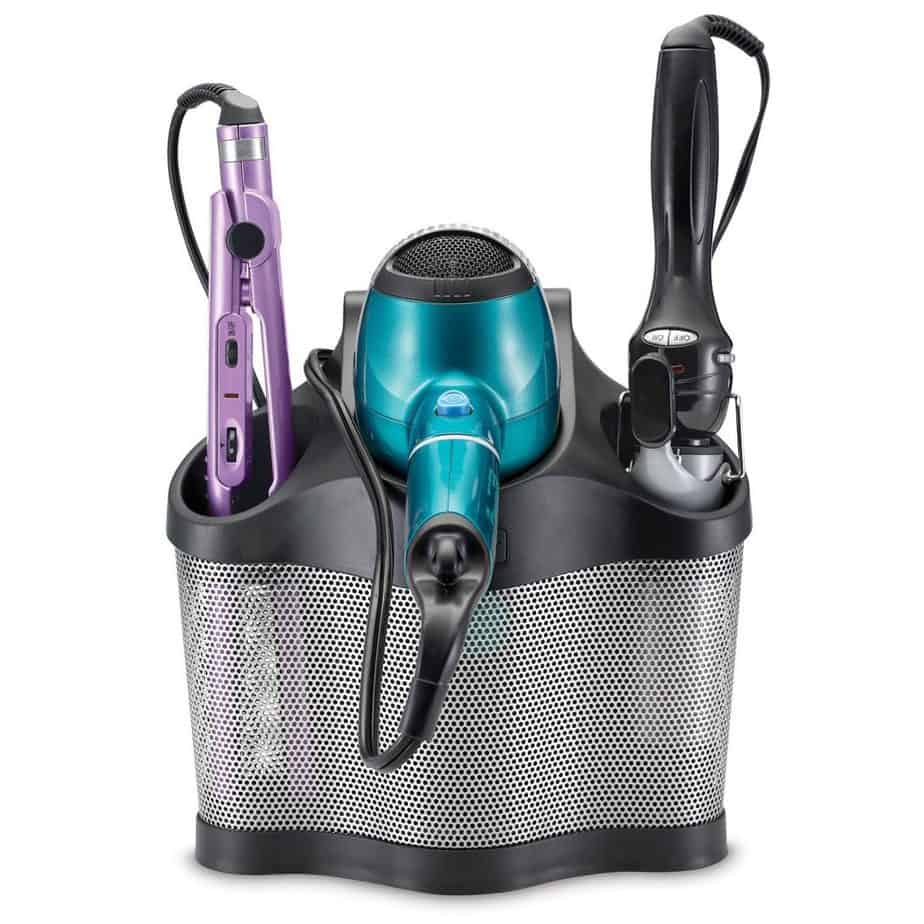 No room on your vanity top to store your styling tools? Then you need this over the door styling tool organizer! It is a brilliant way to keep your bathroom organized and your vanity top clear of clutter!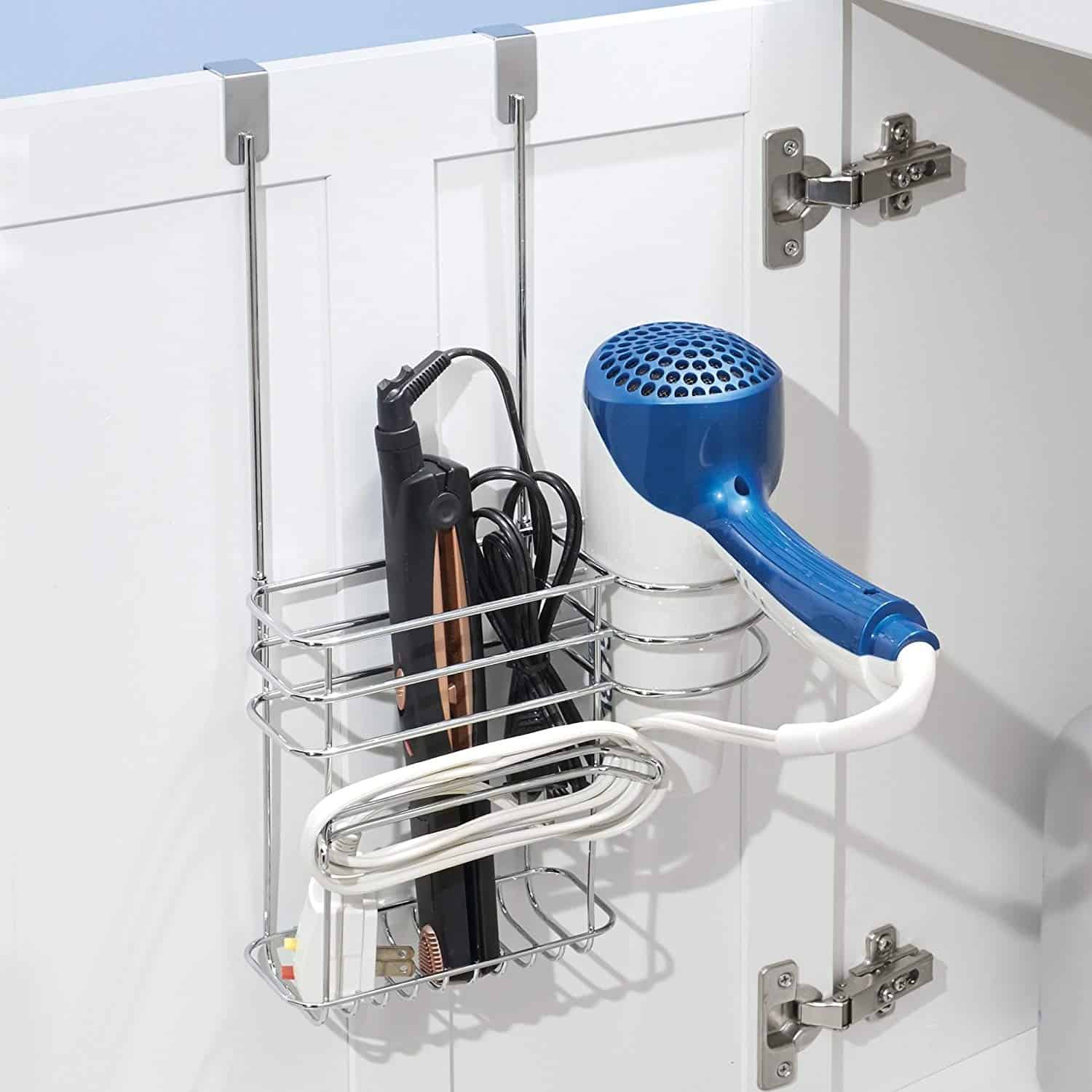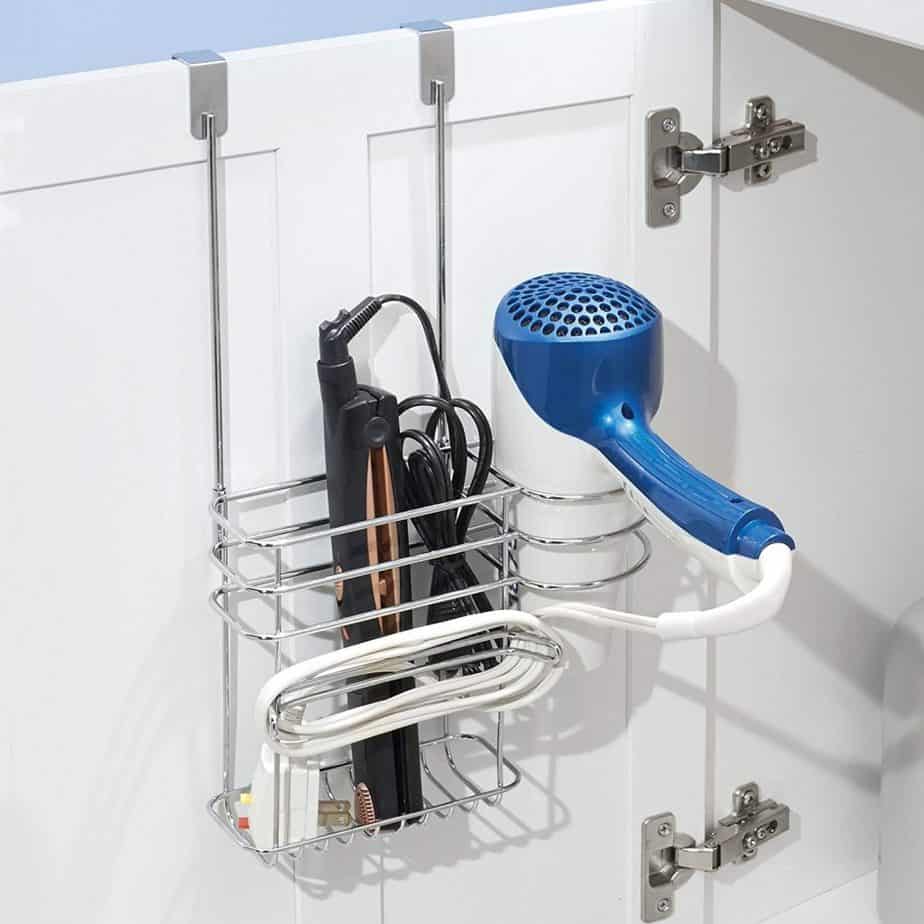 Using a makeup vanity organizer is a great way to keep your makeup organized! For less than $15 dollars this is a steal! And it has great reviews! Check it out!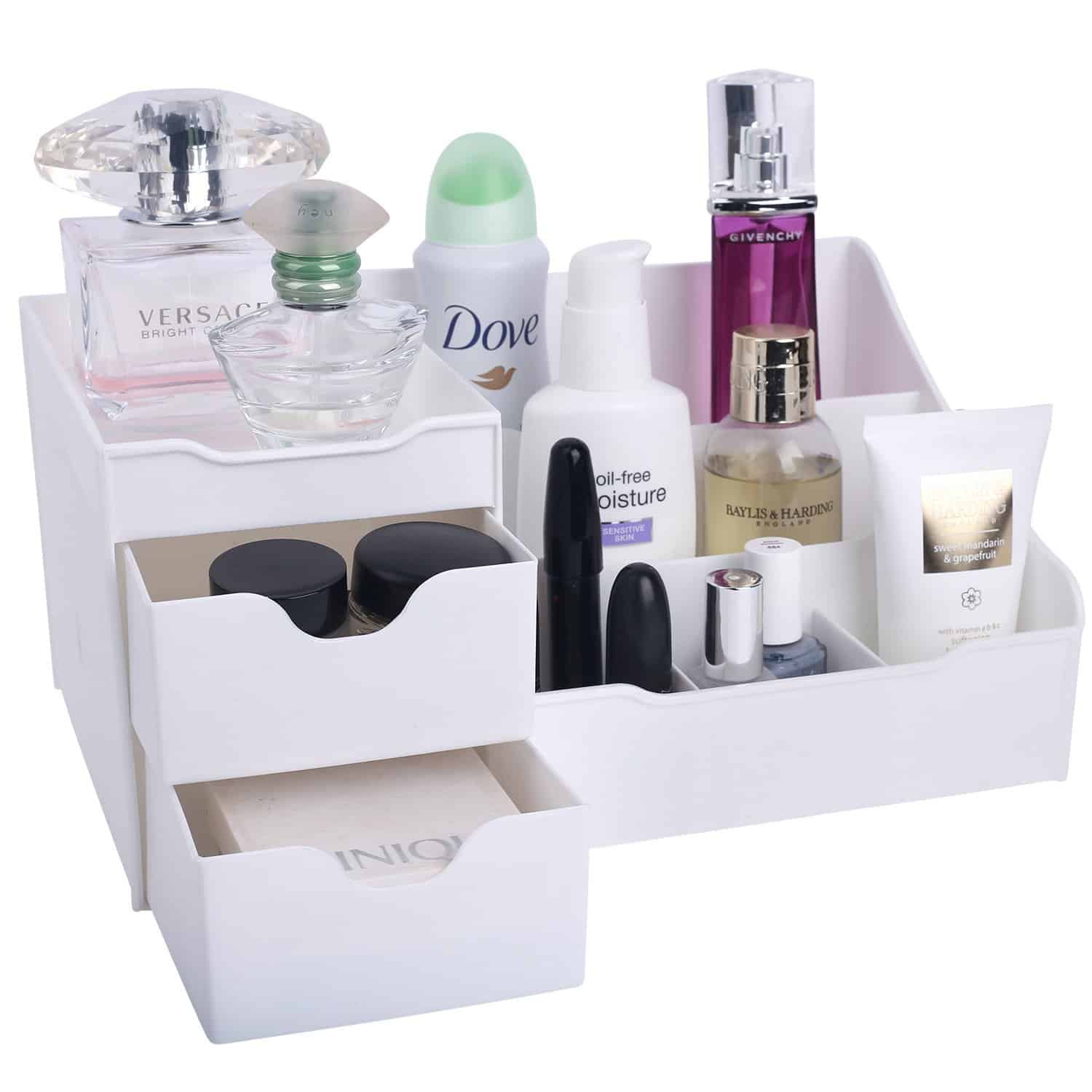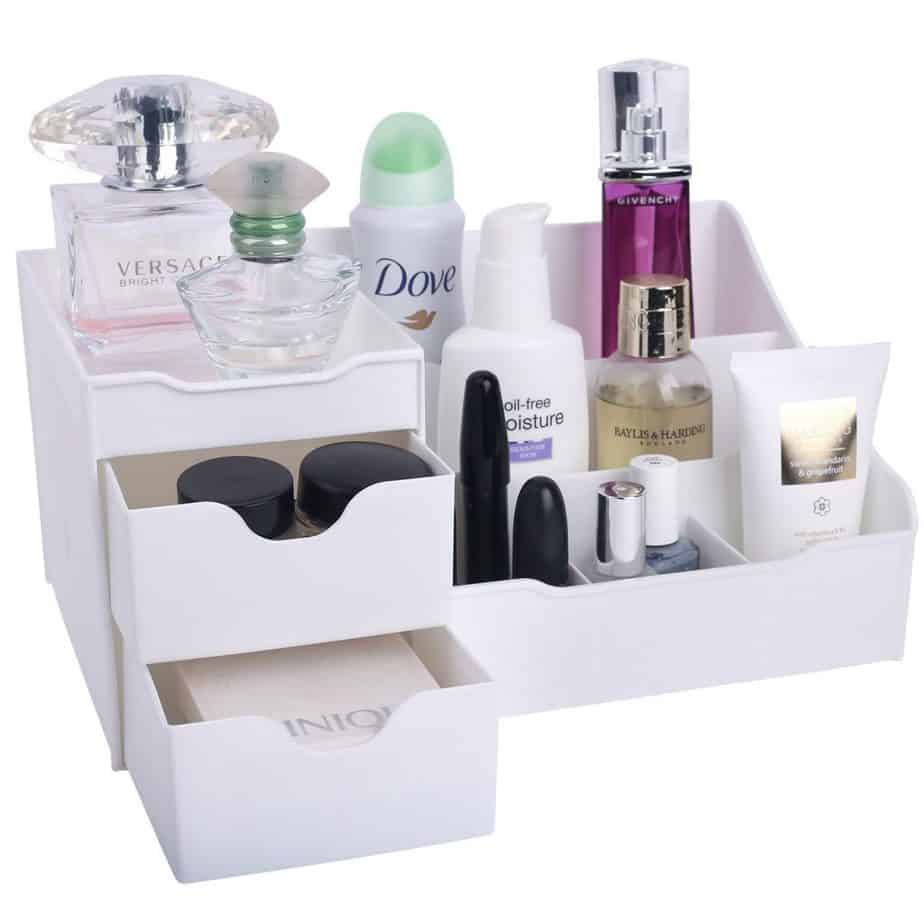 Prefer a clear makeup organizer? This one is perfect! It will hold your brushes, eyeshadows, and so much more!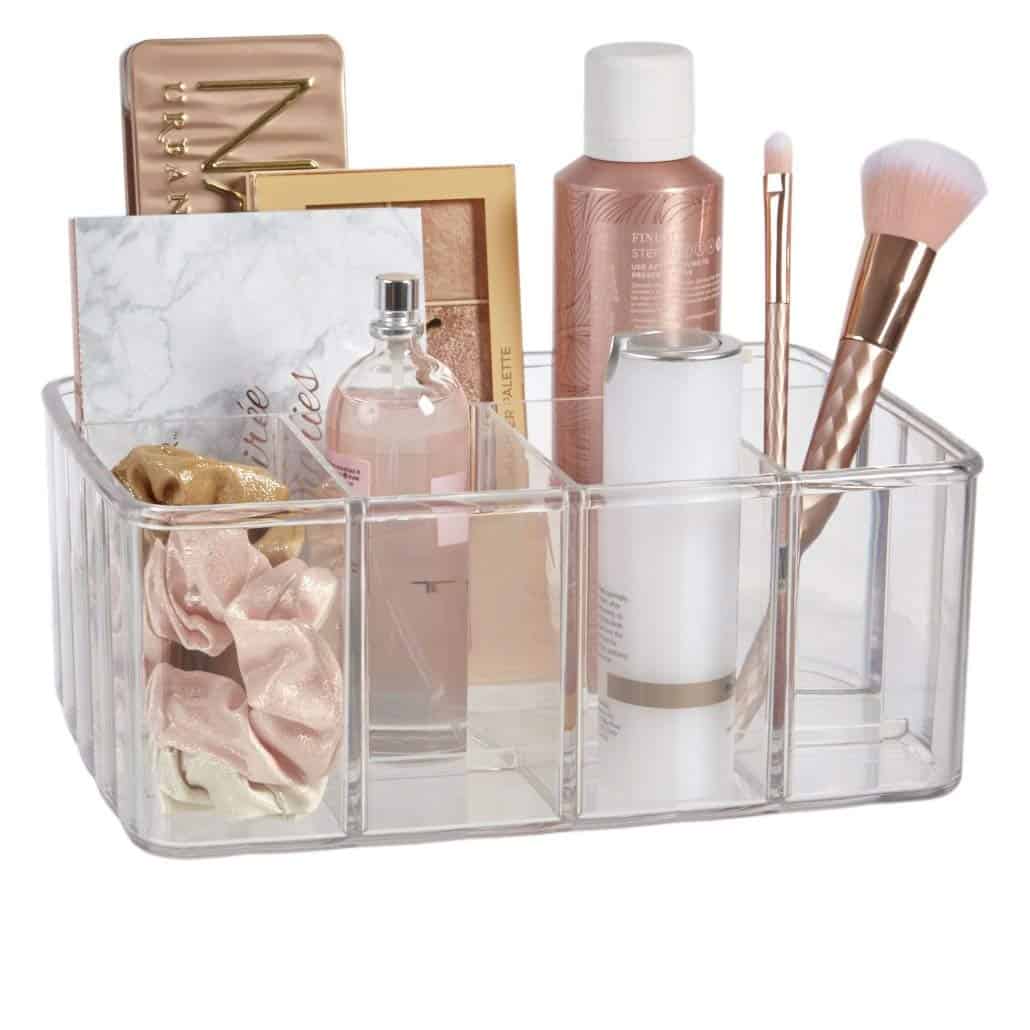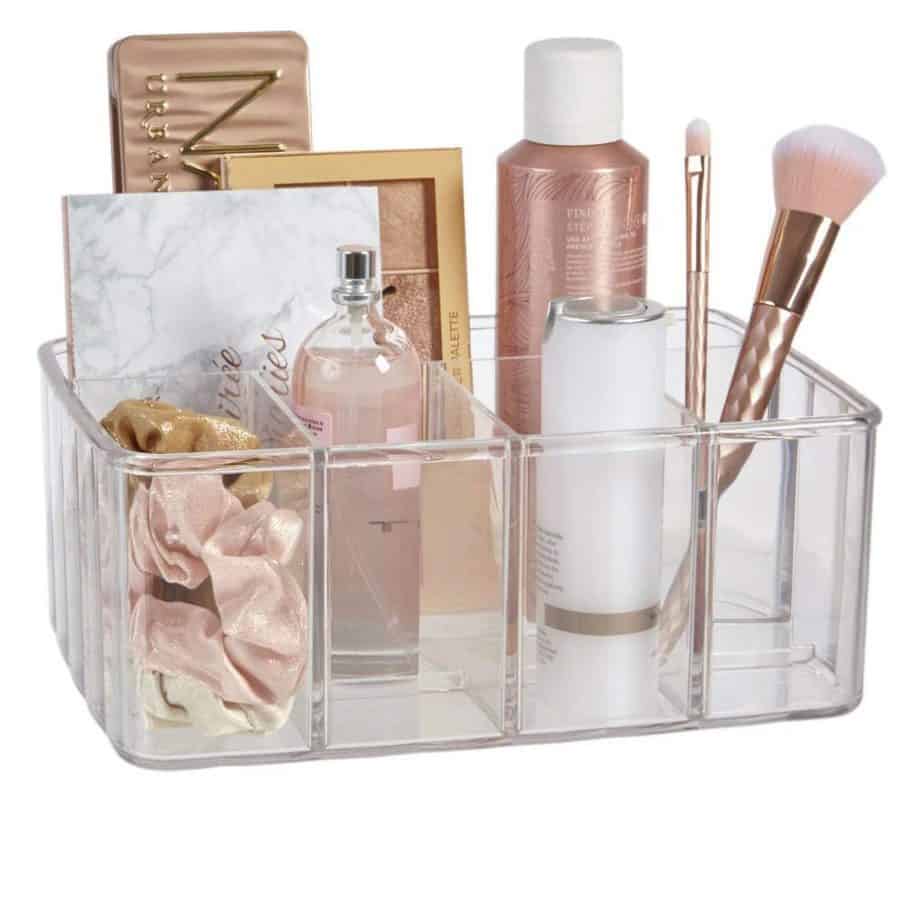 I prefer to keep toothbrushes off the bathroom vanity to keep them clean and away from nasty splashes from the toilet. This toothbrush organizer is perfect to keep your toothbrushes organized and in a drawer. it has a place to hold two toothbrushes and your toothpaste!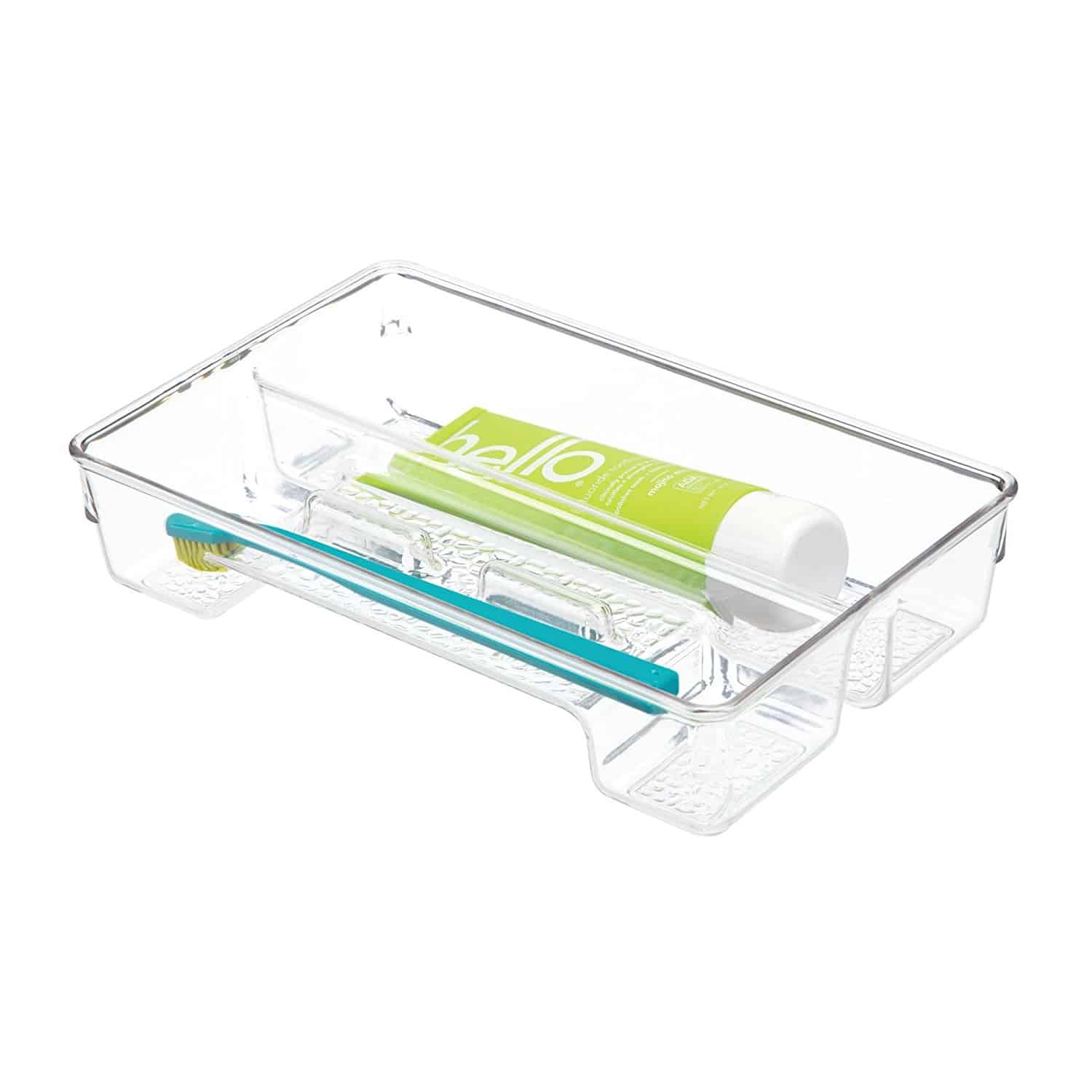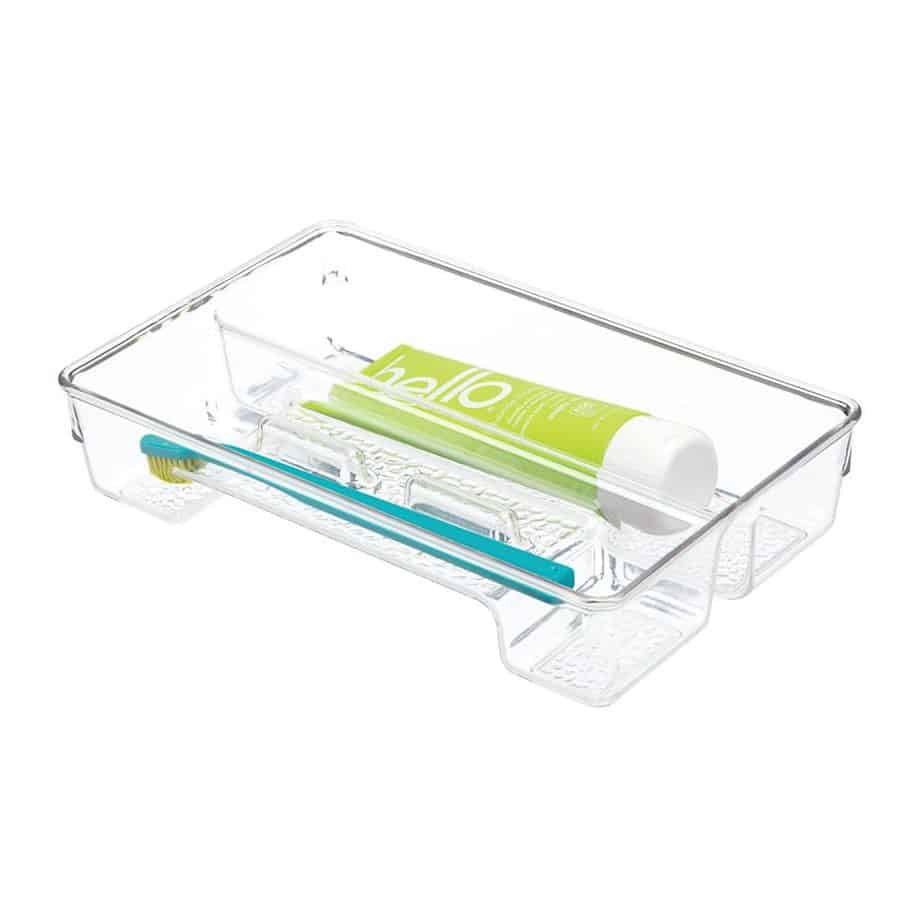 Love these ideas? Pin for later!