This Post May Contain Affiliate Links.
Saving money can be hard, especially if you are not in the habit of saving. That is why keeping a budget and tracking your expenses is the best and most crucial way to manage your money. If you don't know what you are spending, how can you know what you are saving or how much you can afford to save? I want you to be successful at saving for whatever upcoming expense you have! That is why I want you to have this Free Printable Savings Tracker from my Budget Binder!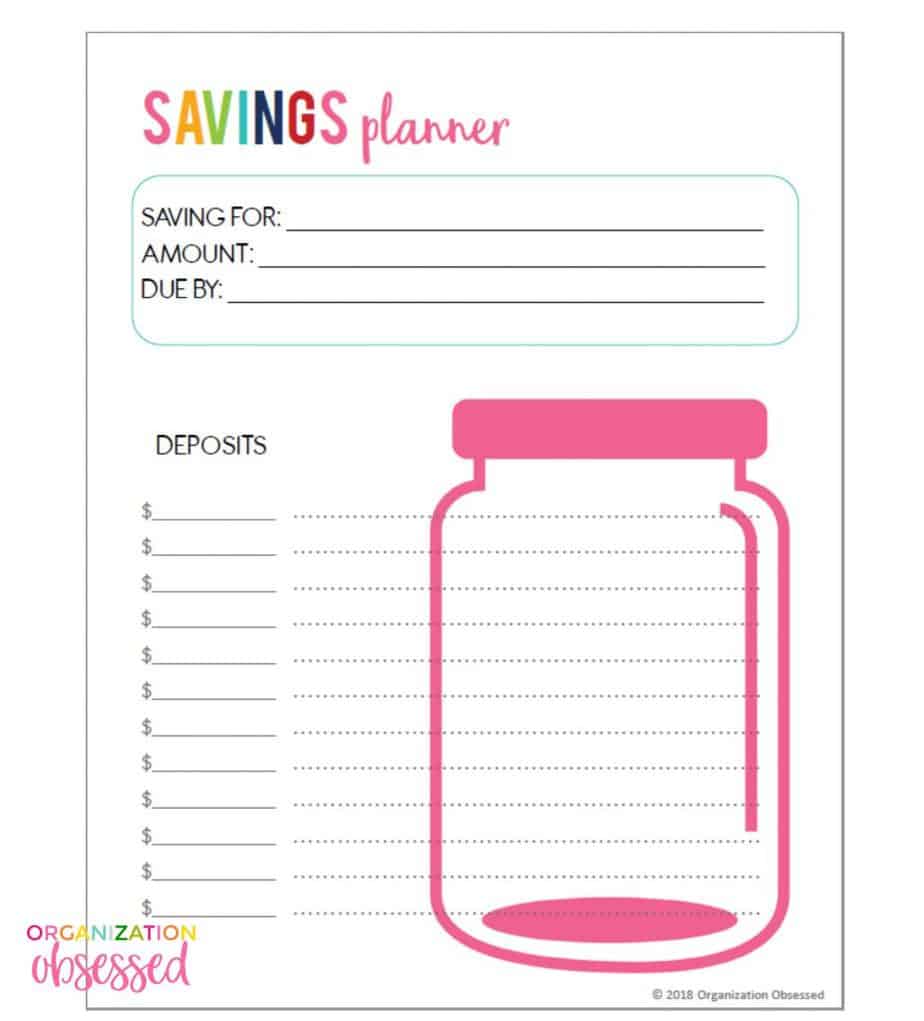 I have never been very good at managing or saving money. But since our family is growing, it is time to start saving for a bigger house. And what better way to start saving money and budgeting better than with a budget binder!
I have learned that tracking your spending is the best way to start saving more and control where your money goes. When you are consistently tracking your spending and planning out your budget, it is a lot easier to save more. I am finally starting to see and achieve my goals by using the free printable savings tracker from the budget binder!
When you have a goal of saving money, being able to see how close you are to achieving it is the best way to make sure you actually do! That is why you will love this savings tracker! Every time you put back money and mark it in your savings tracker, you can see yourself getting closer to that goal!
Free Printable Savings Tracker
Are you super excited to download and start using this free printable savings tracker? I'm so excited to help you start saving and achieve your goals!  You can download and print this savings tracker for free by signing up for VIP Access to my Printable Library. It is jam-packed with free printables that you can print anytime you like!

What is your favorite way to save money? I'd love to hear about it in the comments below!