This Post May Contain Affiliate Links. We earn a commission if you click this link and make a purchase at no additional cost to you.
Depending on what kind of end tables you have in your living room, you may or may not have a lot of room for storage. Our end tables are nothing special. Actually, they are really old, chipped, and missing the screw hole covers. I could really use some new ones. But the most important part about our living room end tables is this little basket on the bottom shelf.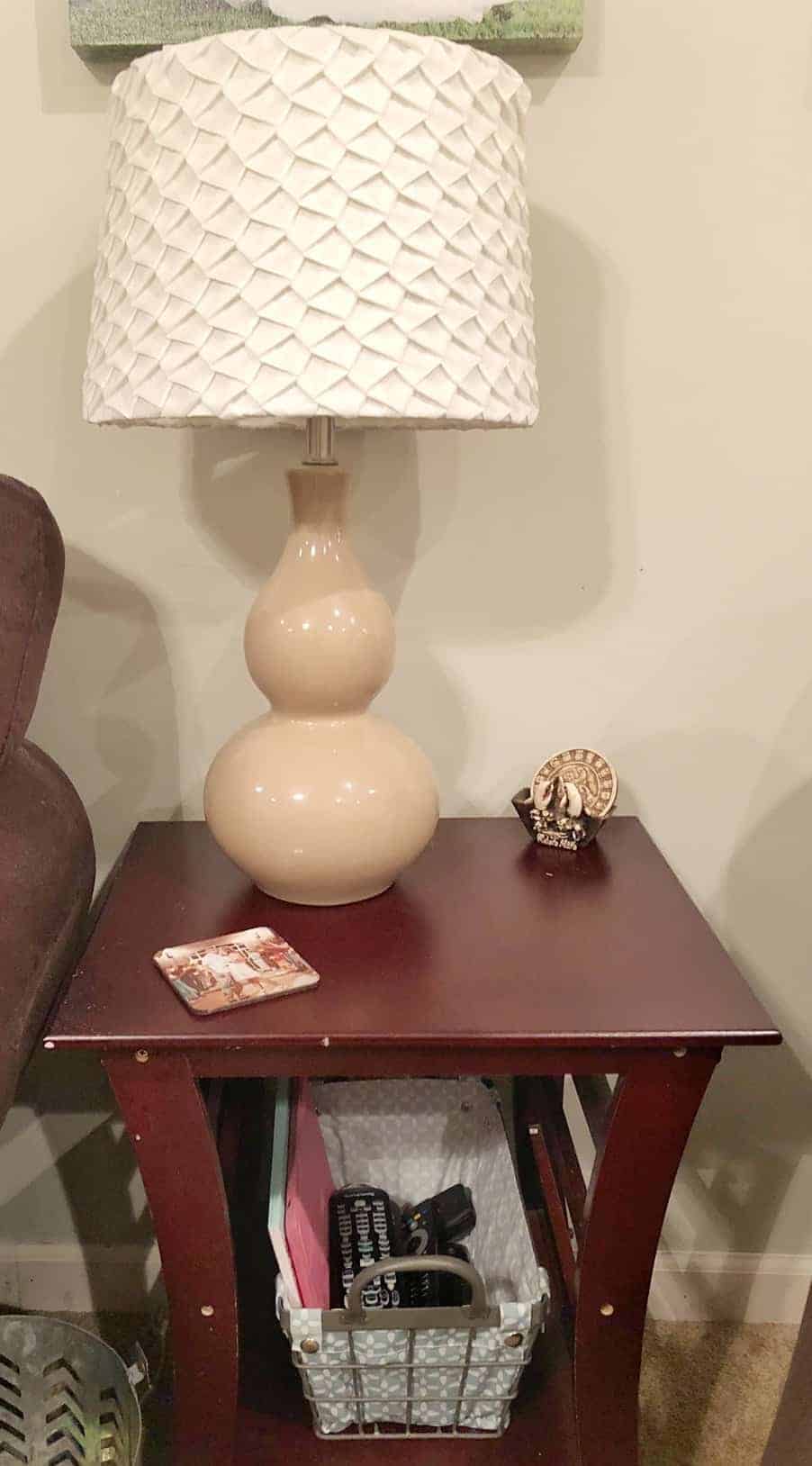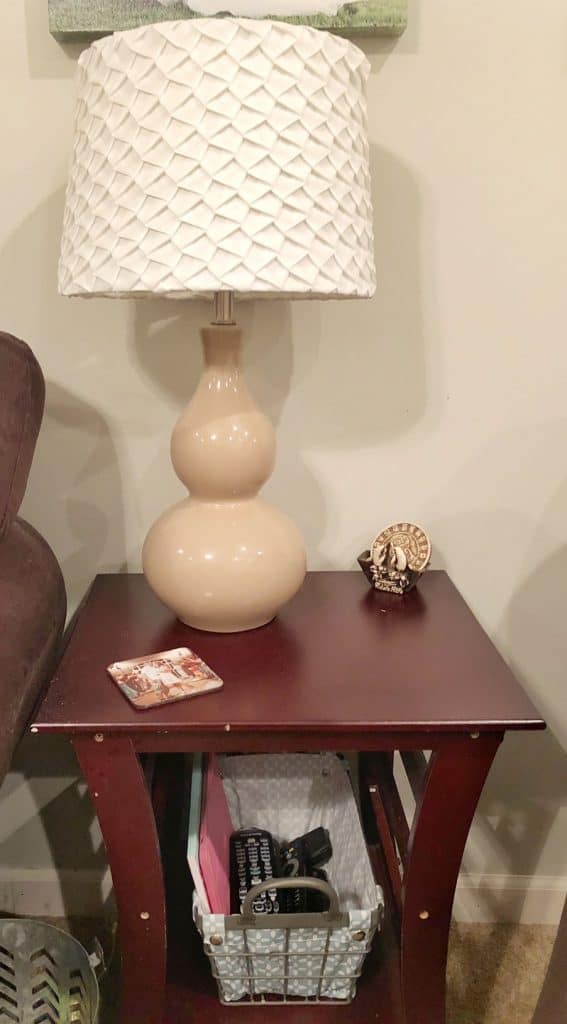 This little basket has been a complete lifesaver for our families sanity.
How many times have you asked where is the remote? Probably like every single day, right? This was us! Every single day I was getting so frustrated because I could never find the Amazon Fire Stick remote! (they should really make those bigger!) 
That was until we implemented this basket. We keep this basket on our end table and every single night we put the remotes back in this basket. It is a habit my husband and I have tried to implement. And so far, for the most part, it has solved our lost remote problems.
We also try to pick up clutter off our end tables every night once we head to bed. Any cups or plates that we are using go in the dishwasher every night before bed.
Steps For You To Take:
Declutter
Remove everything from your end tables.
Throw away any trash and put any dishes in the sink.
If things on your end table have a home somewhere else, take them and put them away. For example, if you have a few pens on your end table, but you store them in your junk drawer, take them and put them in the junk drawer.
Clean
Dust your lamps and end tables.
If there are any spills or stains, now is a great time to wipe them up.
Organize
Start putting things back on your end table.
Keep only the things that you need on your end tables (remotes, coasters, lamps, etc.) Your end tables are not a place to house all your junk!
Add baskets if you have the space to hold remotes or anything else you store.
You May Find These Organizers Helpful!