This Post May Contain Affiliate Links. We earn a commission if you click this link and make a purchase at no additional cost to you.
Your living room is typically your most lived in space in your home. And for that reason, you of course want to keep it clean and organized, right? But sometimes it hard to store other things in your living room and keep them organized, but also out of site.
If you store things in your living room like toys, games, extra blankets, extra throw pillows, books, etc. storage bins are your best friend!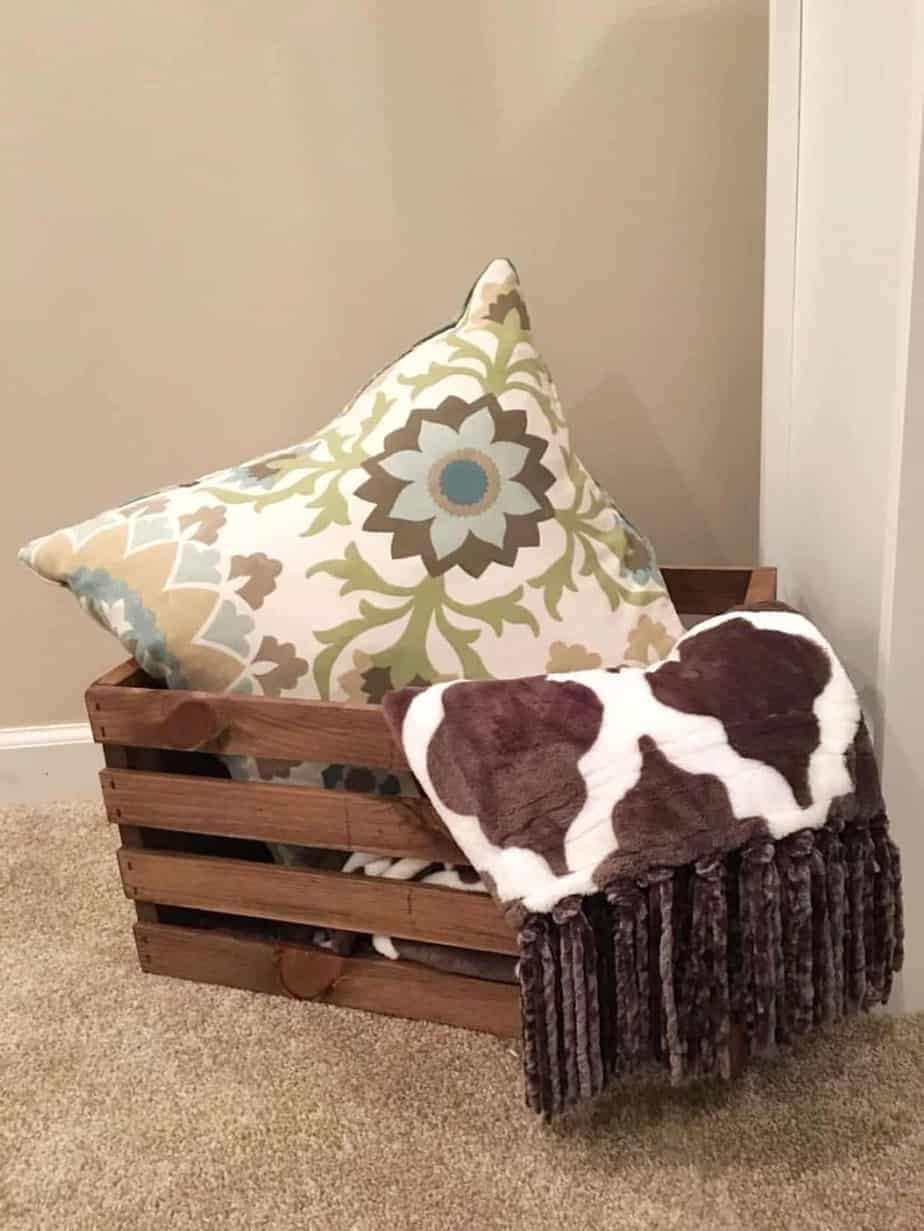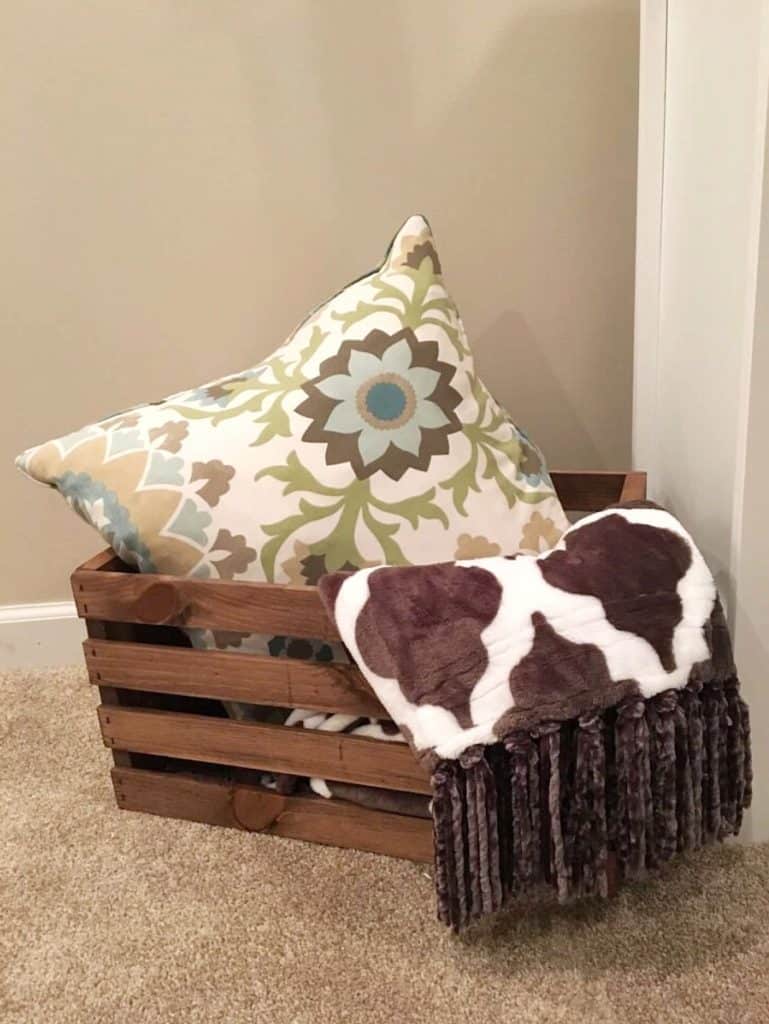 In our living room, we have two wooden crates with pillows and blankets in them, on each side of our entertainment center. I technically use these crates to decorate with, however, you would never know that I actually use them for storage too!
Under the throw blankets and pillows, there are random things like Wii controllers and games, small workout weights, extra decorations, etc. But you would never know that because the blanket is hiding them and instead, it just looks like I'm decorating!
Another way we store things in our living room is with a storage ottoman. Ours came with our furniture set, but you can find tons of them on Amazon for around $100 dollars or less. In the ottoman, we use a basket to organize small items, and then just stack other items in an organized manner. In our ottoman, we store things like photo albums, extra blankets, books, games, etc!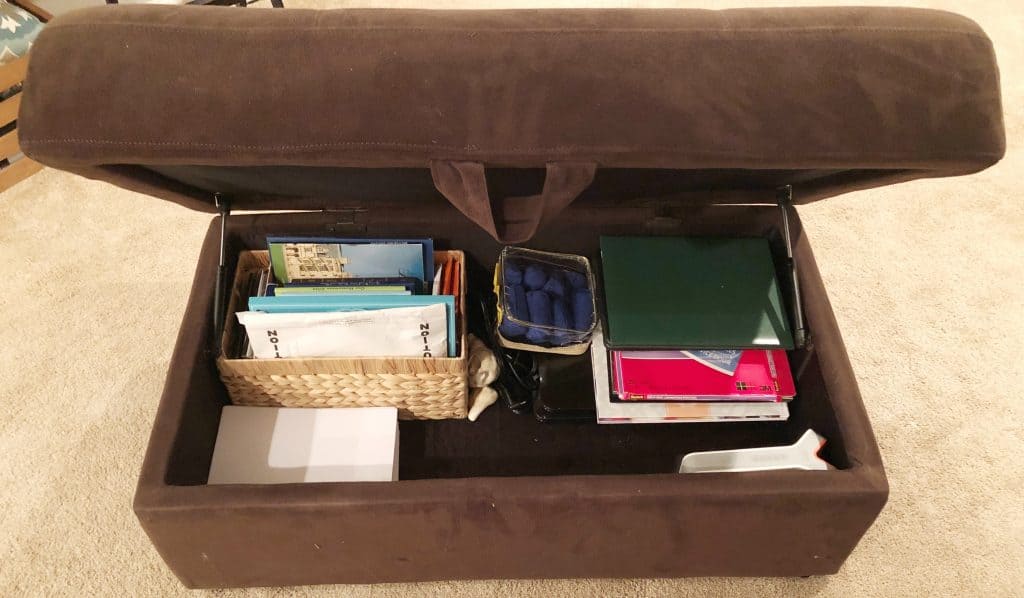 Steps For You To Take
Declutter
First, look around your living room and put away everything that does not belong there.
Donate or throw away things you don't use anymore. Maybe you have board games you no longer play with or old remotes that no longer work? Get rid of anything that you no longer want or need.
Organize
Now, decide if there is anything that would be better stored in storage baskets?
Could you put extra throw pillows and blankets in a basket, instead of having them on your couch? If you don't use them on the couch and just throw them in the floor everytime, maybe it would be better to put them in a decorative storage basket. I especially love this one for throws and pillows.
Do you have space for an ottoman where you could store things you'd like to hide away?
Can you add storage baskets under your coffee table to hide the things you store in your living room?
Need some inspiration? We love these!