This Post May Contain Affiliate Links.
Today is a little bit different than the rest of the challenge, and that is because I don't have an office/desk in my home. But I know a lot of you may have one and I didn't want to skip it. So instead I am going to show you what I would do if I had a desk in our house.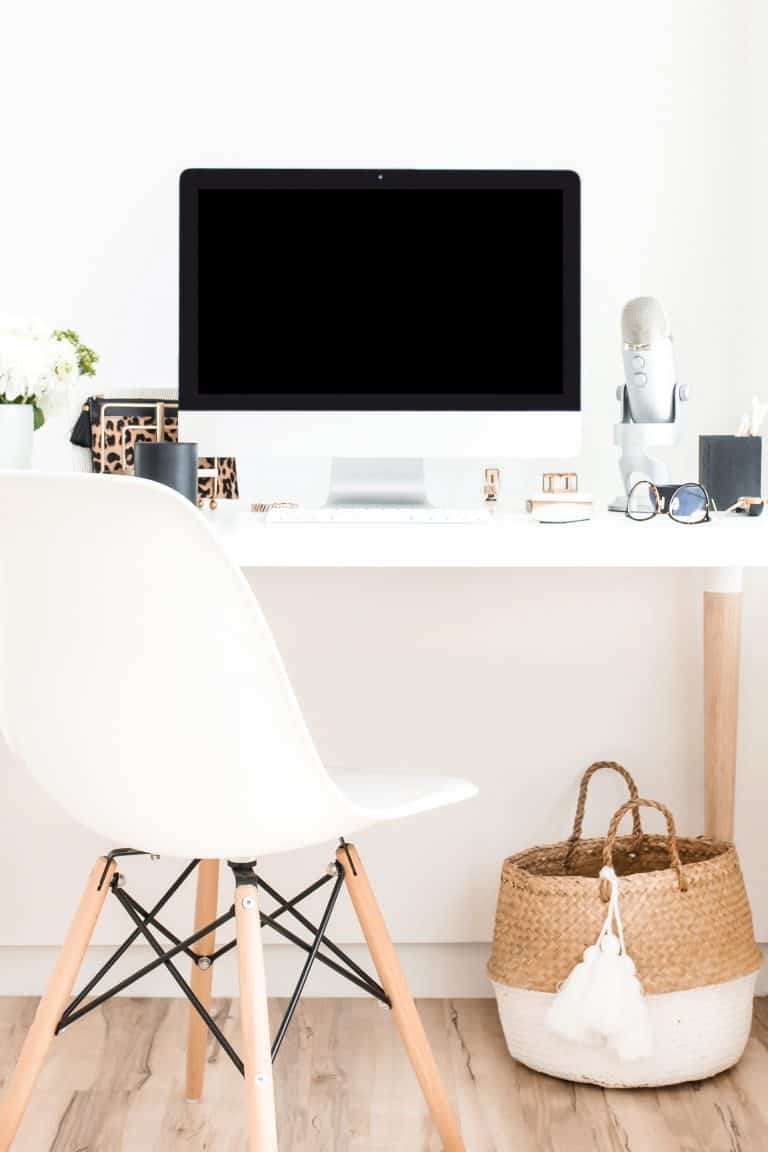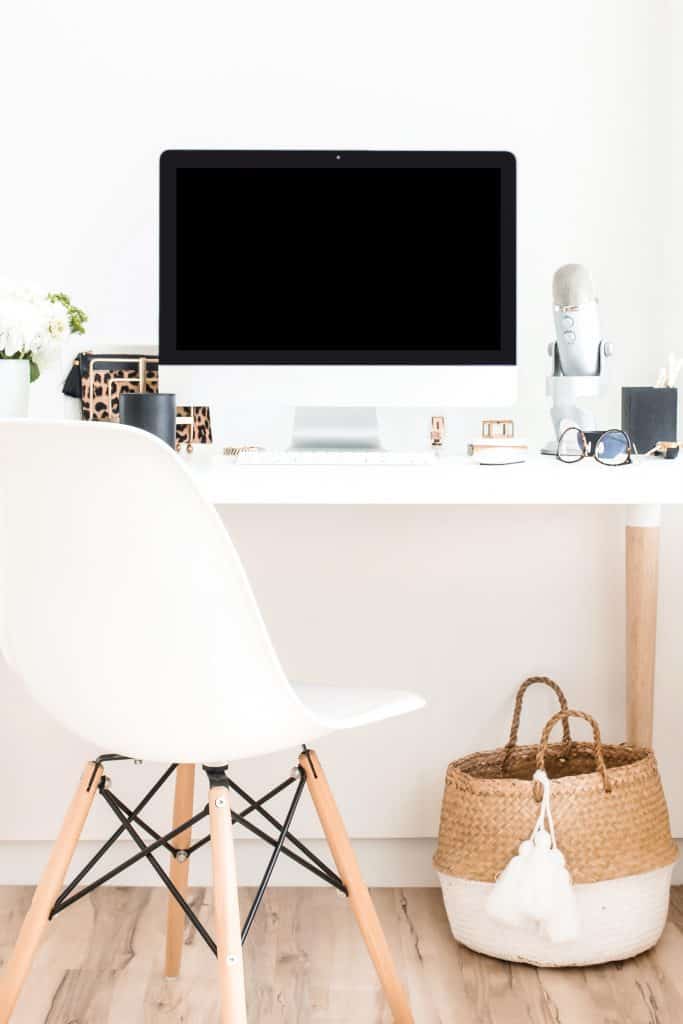 With most desks and work areas, we store things like writing utensils, paper work, our computers and laptops, etc. So to keep your desk organized, you need to make sure you have adequate organization systems in place.
First, let's talk about paperwork.
Paper is something that we all deal with. Whether we want it or not, every day a bundle full of paper comes into our homes. The first step to dealing with paper clutter is to throw away anything that is junk. If you have junk mail, trash it before it ever hits your desk.
Secondly, have a designated space to store important documents. I typically take all of the paperwork that needs my attention to work with me. Then I place it in my file organizer until it needs paid, taken care of, or filed away.
The third thing every desk needs is a place to store writing utensils. Now the key to staying organized with writing utensils is to not keep every single pen you have ever come in contact with. I'm not sure how it happens but we all tend to have a bundle of pens in our desk drawers, even though we only use a select few.
If you have a multitude of pens laying around, pull out the ones that you love and always use and then throw away the rest.
Next, keep your workspace clear and open. Having things scattered all over your desk makes it harder to work with a clear mind. Instead only keep the necessities on your desk. In my office at work, I only keep my file organizer, utensil holder, and a small stack of paperwork on my desk. Anything else that is not used every single day is stored away neatly in a drawer.
If your workspace does not have drawers, then a desktop organizer with multiple compartments is perfect for you!
Steps For You To Take
Declutter
First, start by removing everything from the top of your desk.
File away paperwork, put away pens and pencils, etc.
Throw away any trash, junk mail, or paper you no longer need.
Once the top of your desk is clean, next move on to each drawer and remove everything from it.
Remove trash and clutter from each drawer.
Clean
After you remove everything from the desktop and drawers, wipe down each surface.
Organize
As you put things back, sort items by category.
Keep all you paperwork filed together, your pens together, receipts together, etc.
You may want to use drawer dividers to house your pens, paperclips or smaller items.
On your desktop, only keep out the items you use most often. Having a clean and clear desktop makes it easier to get work done. Keep only the items you truly need on a constant basis on your desktop.
Need a desktop organizer? We like these!