This Post May Contain Affiliate Links. We earn a commission if you click this link and make a purchase at no additional cost to you.
Paper clutter can very quickly pile up on you if you do not tackle it head on as soon as you get it. To try and combat paper clutter in our home, I try to go paperless with almost everything that I can. This means all our bills come to my email and we have our monthly payments automatically drafted. By having everything paperless and automated, I know our bills are always going to be paid and I never have to worry about losing a bill because they are saved in my email.
And because we go paperless with our bills, not a lot of important paperwork comes into our home. Most of our mail is junk mail, however, every once in a while we do get important paperwork like insurance documents or banking documents.
Today I am going to show you how I take care of those and file them away.
How To Organize Incoming Paper Clutter
It is really easy to get an important document in the mail and then let it sit on your countertop for a few days or weeks until you finally decide to do something about it. I used to be very bad about this. We would have one stack of paper pile up until eventually it went in a basket, somewhere to never be thought about again. That was until we needed it and I was in a panic to find it. Not a good idea.
So when on a mission to keep our paperwork better organized, I came across these clear file organizers. Since we don't keep a lot of paperwork I knew it would be perfect!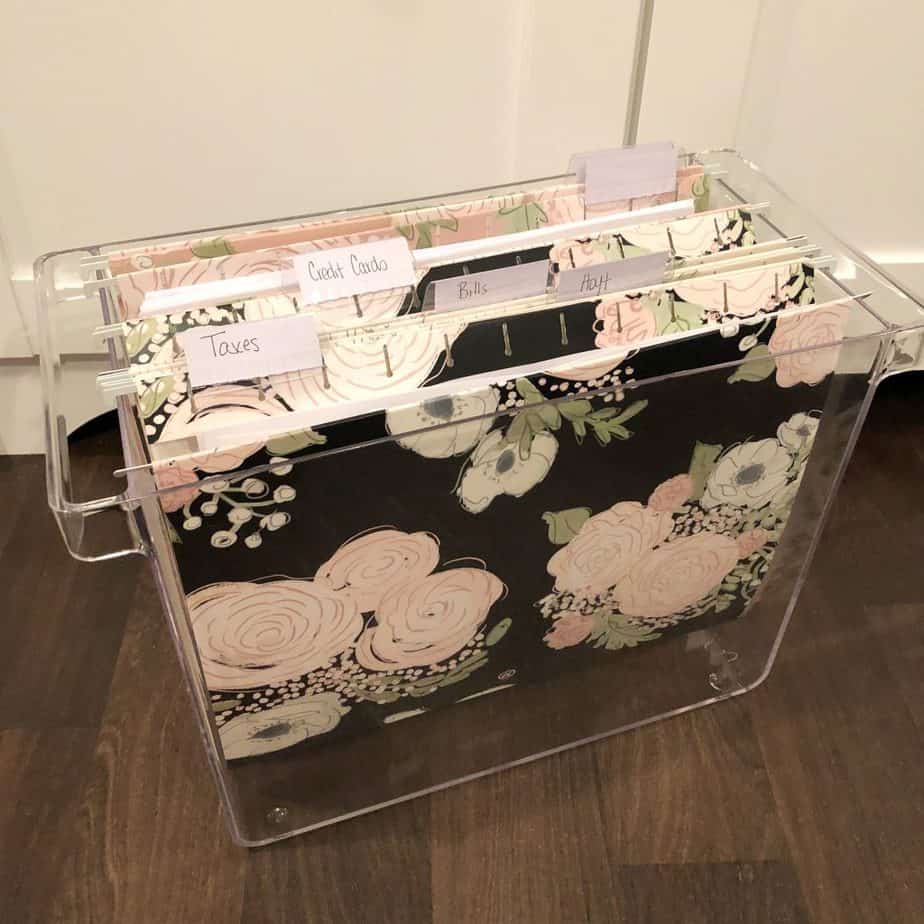 So here is how my method works. When I get the mail each day, I immediately go through it. Any junk mail goes straight into the trash. Then the mail that is important gets opened. If it is something doesn't require action from me, like a notice of privacy or a new insurance dec page, I immediately go file it away in our file organizer. I keep it in our hall tree so it is easily reachable and just steps away from where I am opening the mail.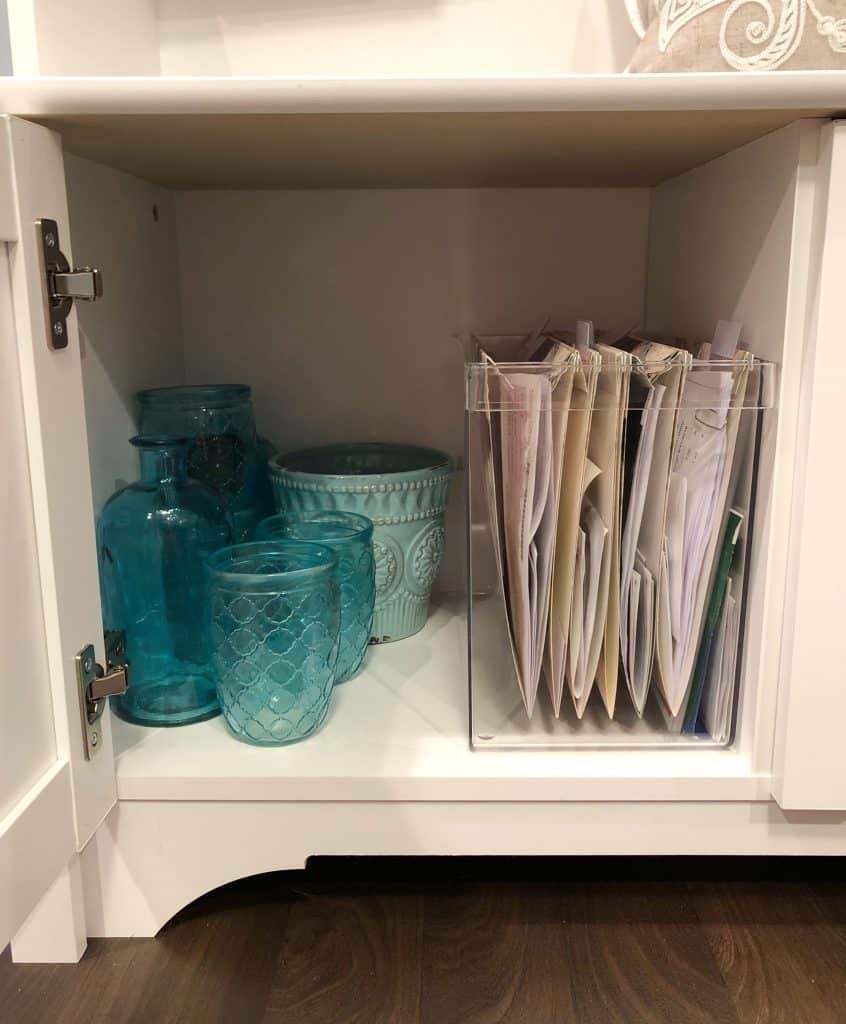 Then any paperwork that does need action like paying a medical bill or signing paperwork, I slip into my purse, take it to work the next day and then take care of it. Once the document is taken care of I bring it home and file it away in my file organizer.
I love using this file organizer because it is just so simple! It is easy to access, always right at my finger tips, and allows me to file things away without having to put too much effort into it.
Again this works really well for me because we do not keep many paper documents on hand. Hopefully this method will work for you as well!
Steps For You To Take
Declutter
First, clear off a large area to work. Then grab your stack of papers.
Sort them into groups. You may have groups like bills, medical records, credit card agreements, child records, school records, etc.
Sort and organize your paperwork into piles.
Shred or throw away and paperwork that is trash.
Organize
Once you have your piles, I highly recommend organizing each pile by date.
If you do this, every time you get a new document that needs to be filed away, add it to the front of your file. Organizing your paperwork by date will make it easier on you later when you need to find a certain document or piece of paper.
Then slip your groups of paper into file folders and file them in a file organizer.
I recommend putting the files you use the most often in the front for easy access. You could also alphabetize your categories.
Now every time you get a new piece of paper that you need to hold on to you can easily file it away using your file organizers!
Need a file organizer? This is what I use!