This Post May Contain Affiliate Links. We earn a commission if you click this link and make a purchase at no additional cost to you.
In most American homes, we have an eat-in kitchen, as well as a dining room. And typically, none of us actually use the dining room for its intended purpose, except maybe for holidays. And then the rest of the year, our dining room tables hold our clutter and things we don't want to deal with until later.
Is your dining room table like this?
I have to admit, mine is.
We enter our house through our dining room. And typically things hit the dining room table as soon as we walk in. It is a bad habit to have.
So for this challenge, I finally cleaned off my dining room table and got rid of all the junk that should have been taken care of a long time ago!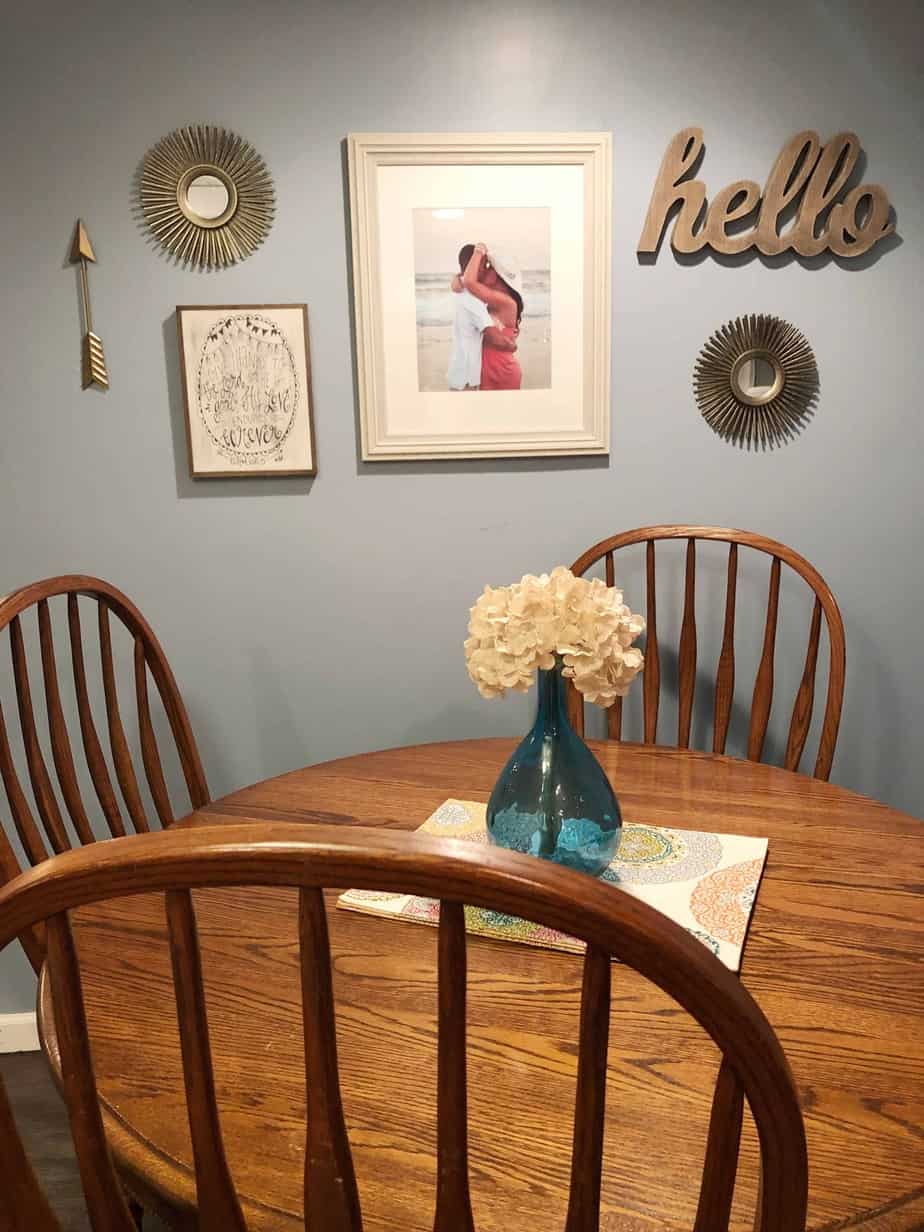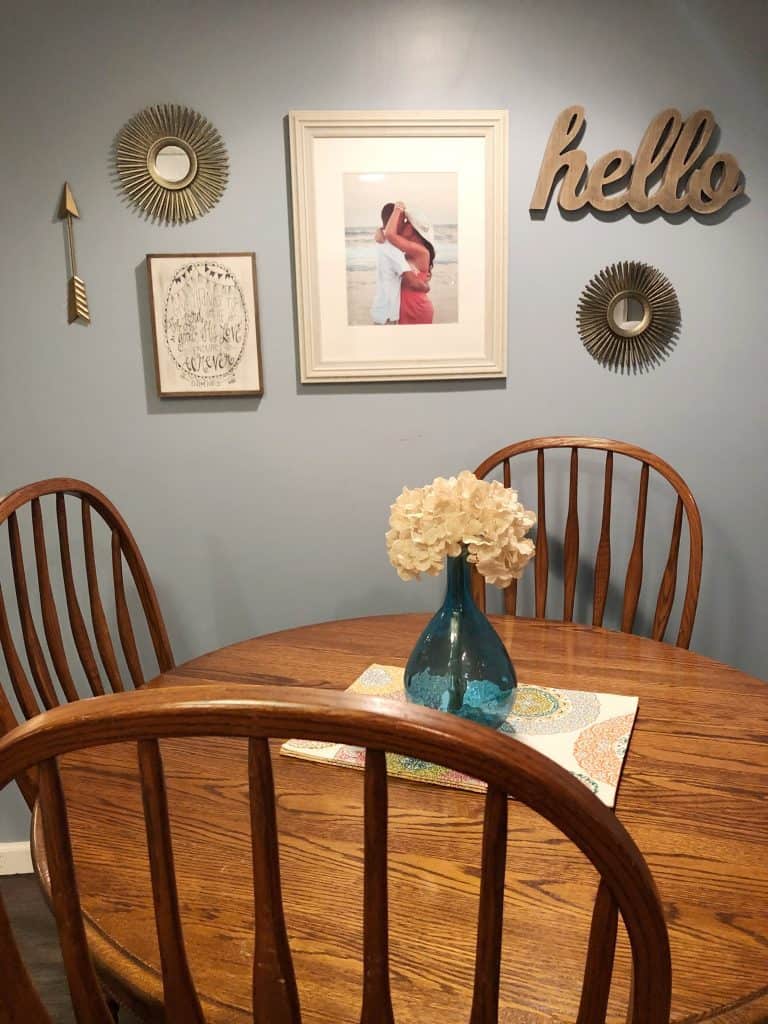 And now I'm challenging you to do the same!
Step For You To Take
Declutter
Remove everything from your dining room table.
Put things away that belong somewhere else.
Throw away any trash.
Clean
Wipe the dust off your table with a cleaning cloth.
Dust any other furniture like a china cabinet or buffet table.
Organize
While there is not a whole lot to organize when it comes to your dining room table, one thing you could do is to set the table. If it is nicely decorated and already has place settings, it may deter you from placing any clutter on your dining room table.
If you store extra dining sets in a china cabinet or buffet in your dining room table, this is a great time to clean it out. Discard any broken dishes or clutter that has ended up in these cabinets.