This Post May Contain Affiliate Links. We earn a commission if you click this link and make a purchase at no additional cost to you.
There are two types of people in this world. Those who don't care to have 5436 unread emails in their inbox, and those that like to have zero unread emails in their inbox.
I prefer to have zero. How about you?
With email being one of the primary forms of communication today from retailers, it seems like our inboxes are constantly filling up each day. It is very frustrating! So today we are going to talk about how to keep the clutter out of your inbox!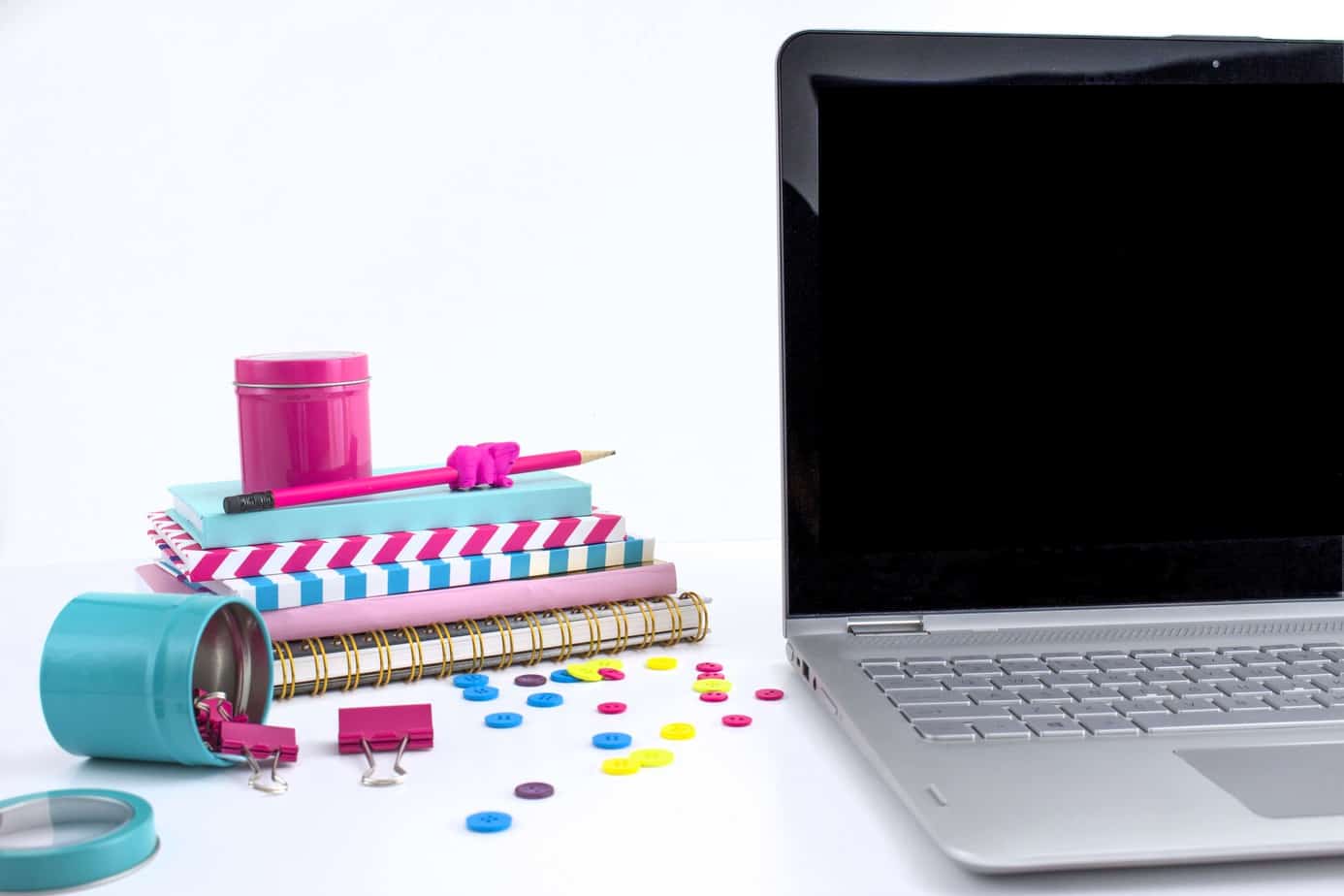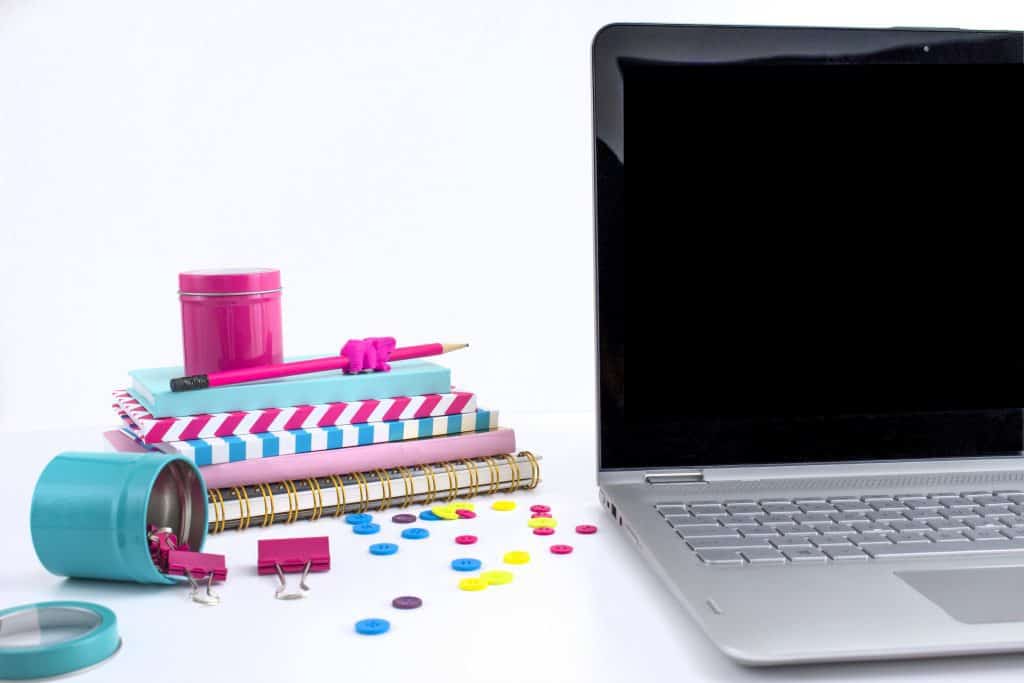 Step 1
The first step to having a clutter free inbox is to not let just anyone into it. Your email inbox is a sacred place to help you stay informed and up to date on things going on in the world. You don't want to let spammers clutter it or to constantly be receiving junk mail from brands you don't even care about. So the first step to a clutter free inbox is to not subscribe to every single mailing list or discount offer!
Step 2
Now its time to actually declutter your inbox. First, go through your emails and see if there is anything important or something you really want to read. If you have time, read it now. If not I recommend creating a new folder to temporarily move those emails too.
Step 3
Once you have addressed your important emails, it's time to get rid of the junk! Go through your remaining emails and unsubscribe to any brands that you have no interest in or ones that are spamming you. There are some companies and bloggers that will email you 3-4 times a day. Not cool! Brands that spam are not worth keeping around!
Tip: When you hit that unsubscribe button, be sure to read the followup page. Sometimes companies and brands make you actually confirm that you want to be unsubscribed and you have to follow a few steps to do so.
Step 4
After you have unsubscribed to all those pesky emails, its time to mass delete!
I use Gmail, but pretty much all email service providers are the same.
To mass delete, click on the drop-down arrow next to the empty box above unread. From here, you can select all mail, unread mail, etc.
You may have to do this a few times, depending on how many pages of emails you have. This method only selects a certain amount. With Gmail, it will select 25 emails.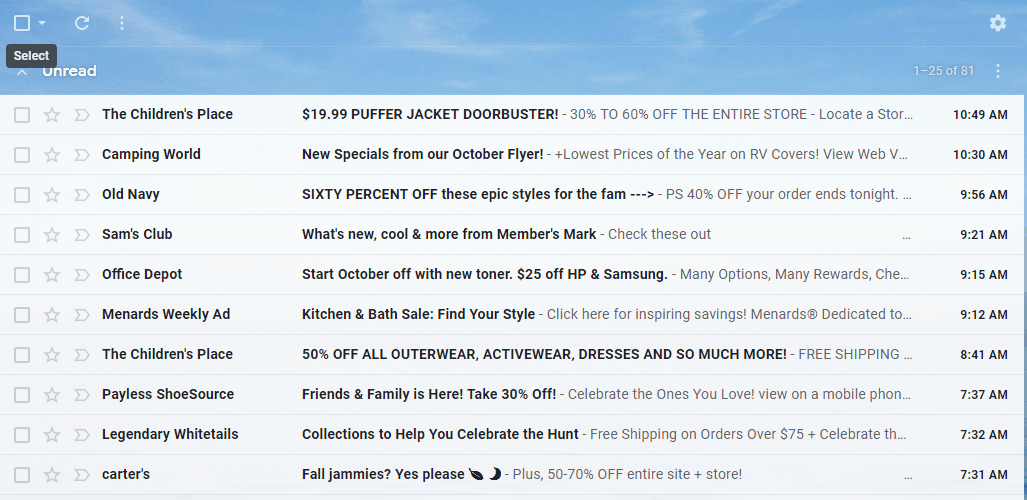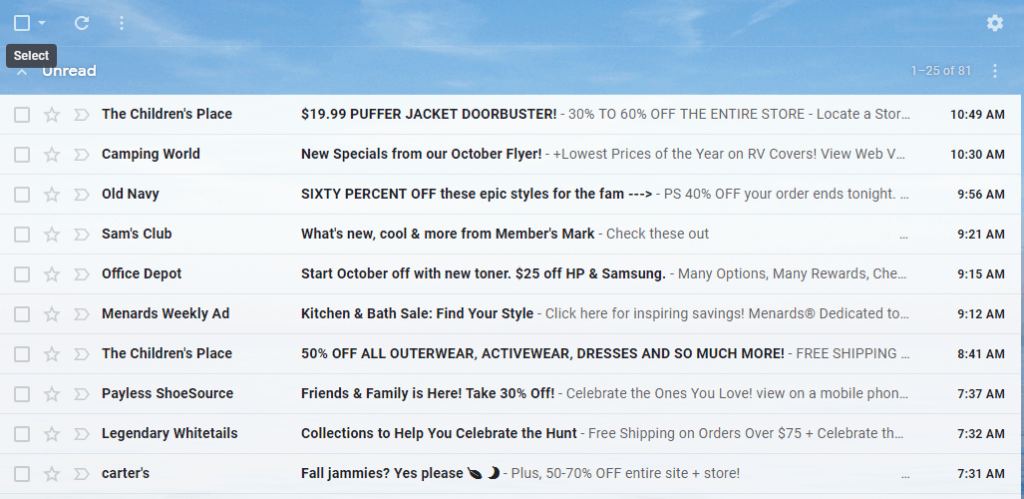 Once I have unsubscribed from all the brands I no longer want to receive emails from and read all my important emails, I typically just delete all unread. Some of these emails I don't want to read, but I also want to get notified when these companies have sales.
I do this once or twice a day to zero out my unread emails and keep my inbox clutter free!
Now it's your turn! How many emails do you have in your inbox?