This Post May Contain Affiliate Links.
When you walk into your house, what is the first thing you do? Do your purse and bags hit the kitchen counter or the dining room table? That is exactly what I used to do when I came home. However, the problem was that bags would always clutter up my kitchen counter.
Can you relate?
So this year, for my birthday I got a hall tree and it has completely changed the way we store and organize our bags.
Typically, every day we leave with my purse, our little guys' diaper bag, and car keys. And we come home with those as well. Now instead of letting all of those things pile up on our tables or in the floor, we hang them on this hall tree.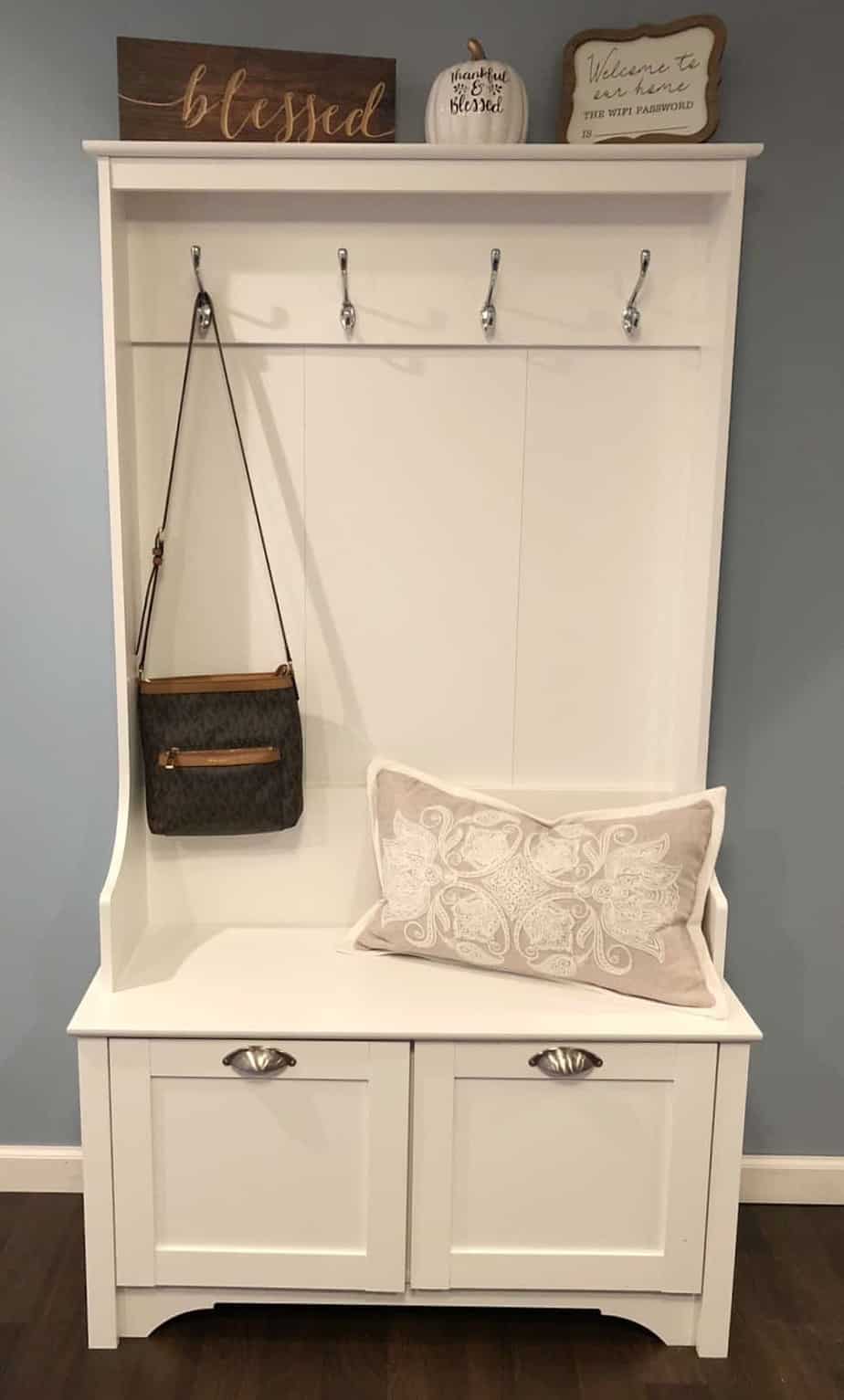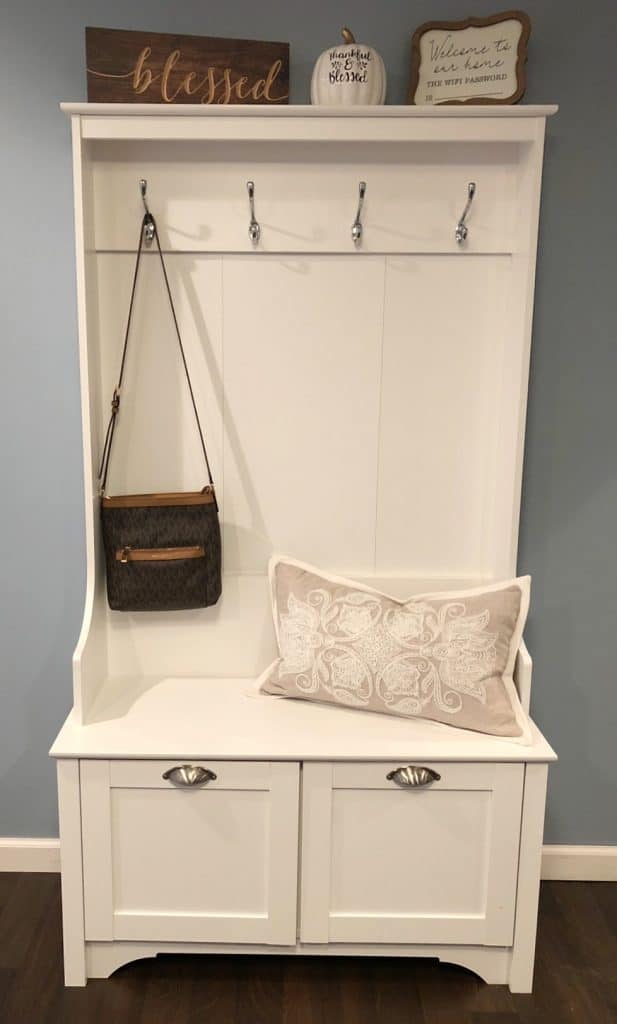 I cannot even begin to tell you how this hall tree has made our lives so much easier. When we come home, we hang our keys on the hooks as well as the diaper bag and my purse. And that is where they stay until we leave again. No more mornings frantically searching for lost keys or my purse.
Using the hall tree has been a complete game changer to make my mornings easier. Everything is where it should be and it is organized. It helps us to remember what we need to take with us each day and is the perfect place to put shoes on and get out the door!
Steps For You To Take
Whether you have a hall tree or not, you can take these steps to declutter, clean and organize your entryway.
Declutter
First, take inventory of what you are keeping in your entryway. Do you have a closet full of coats, shoes, and bags? Or a shelf with shoes on it?
Go through everything in your entryway and put things away that should not be there.
Throw away any trash, mail, or paper clutter.
Clean
Now is a great time to wipe down any shoe racks you have, vacuum out a closet, or dust off the coat rack.
Organize
If you don't love your organization system you are using for your entryway, I highly recommend a hall tree!
You could also use a shoe rack or a storage bench!
The key is to have a space for everything that you bring in and out of the house each day. You want to have a designated space for your shoes, bags, and keys!
Need A Entryway Organizer? We recommend these!