This Post May Contain Affiliate Links. We earn a commission if you click this link and make a purchase at no additional cost to you.
Having a decluttered and organized entertainment center is a pretty important part of having a clean and livable living room. No one wants to sit down to relax and stare at clutter on your TV Stand, right?
Dvd clutter has been a problem on our entertainment center for a long time! DVD clutter has always been unavoidable really. They are never pretty and take up so much room. Dvd's were taking up two shelves on our entertainment center and was like a magnet for our toddler to pull off the shelf every.single.day!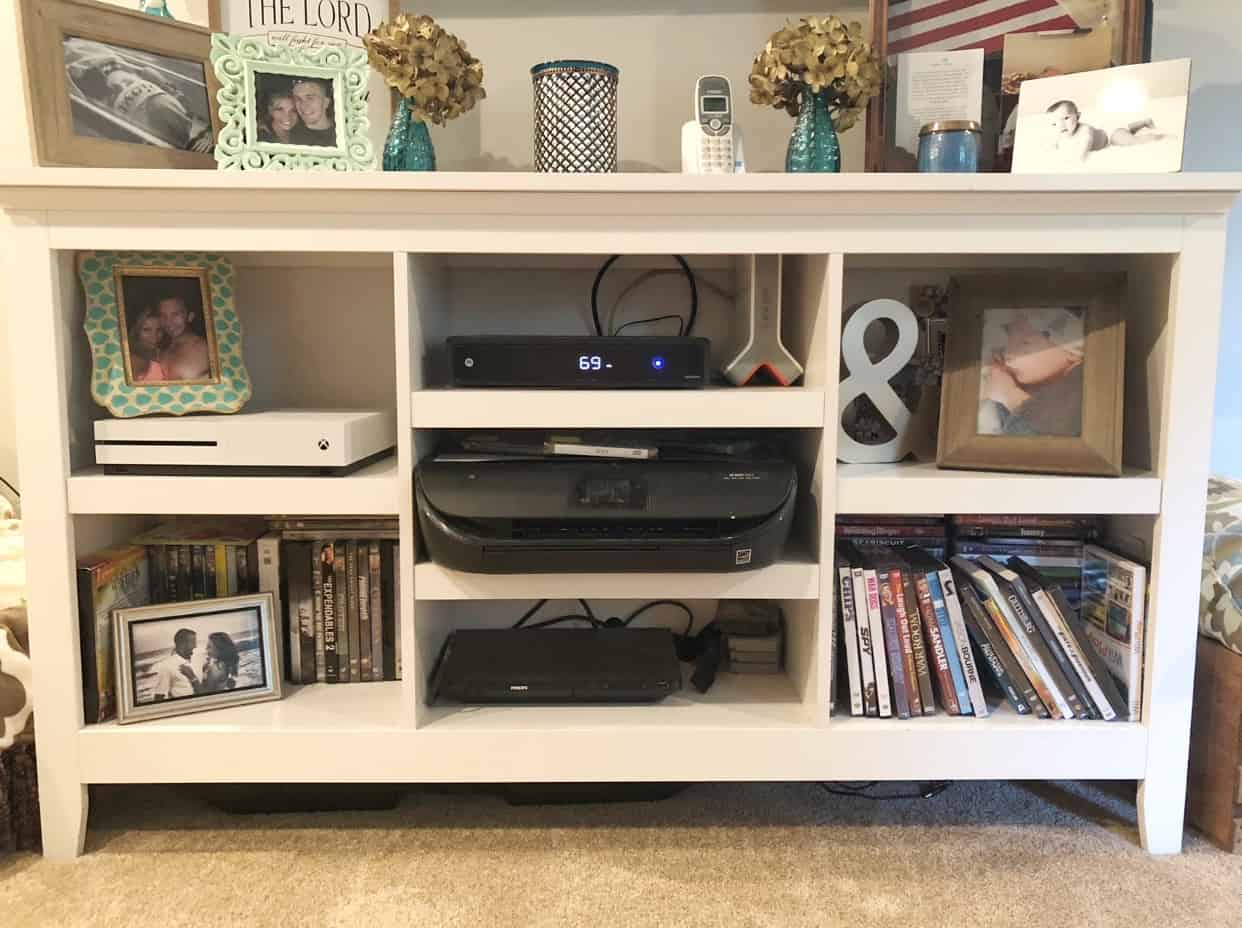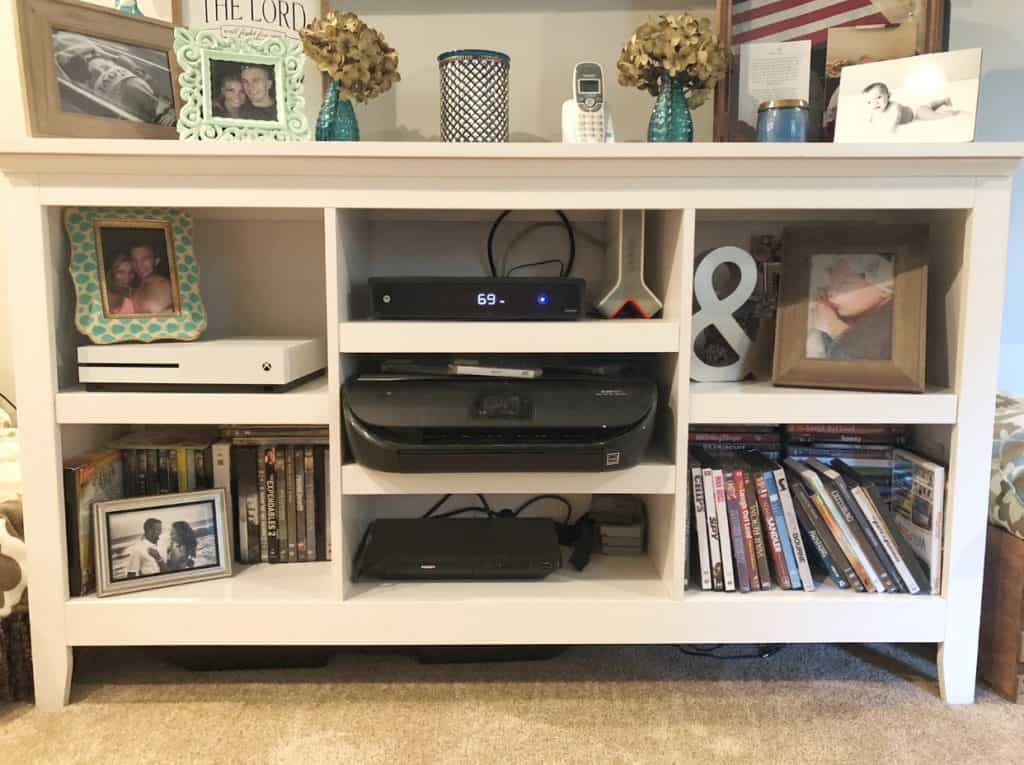 So for this challenge, I figured it was time to do a little makeover to our entertainment center and condense all our ugly DVDs.
To start, I pulled almost everything off of our entertainment center and dusted the shelves. We had a lot of clutter on our entertainment center hidden behind picture frames. It was definitely time to get rid of it.
I also got rid of the electronics that were no longer useful or working. Our DVD player had died a while back and I had never removed it from the space. And we also no longer needed our AT&T microcell since our iPhones now have wifi calling.
Organizing My Entertainment Center
Once the entertainment center was clean, I started putting everything back on it and rearranging everything.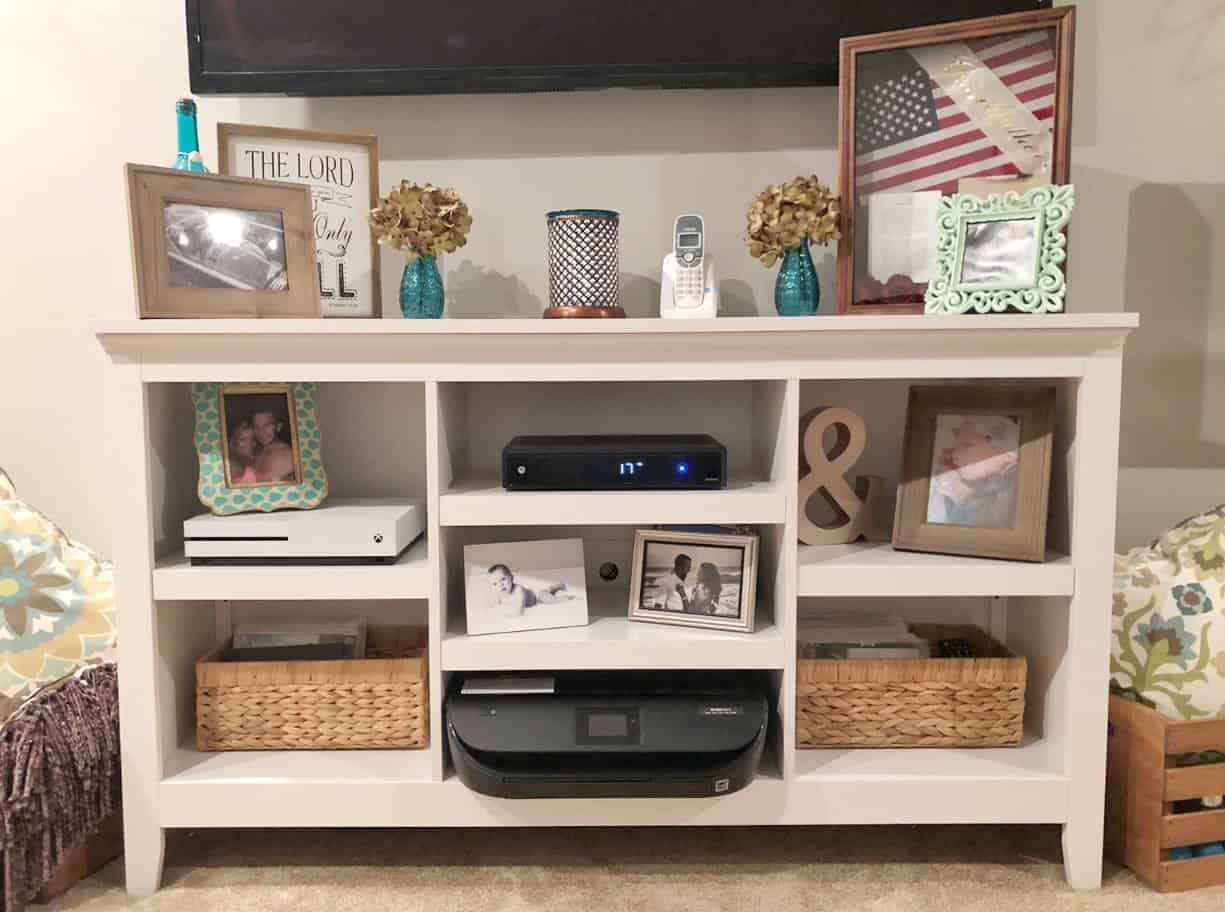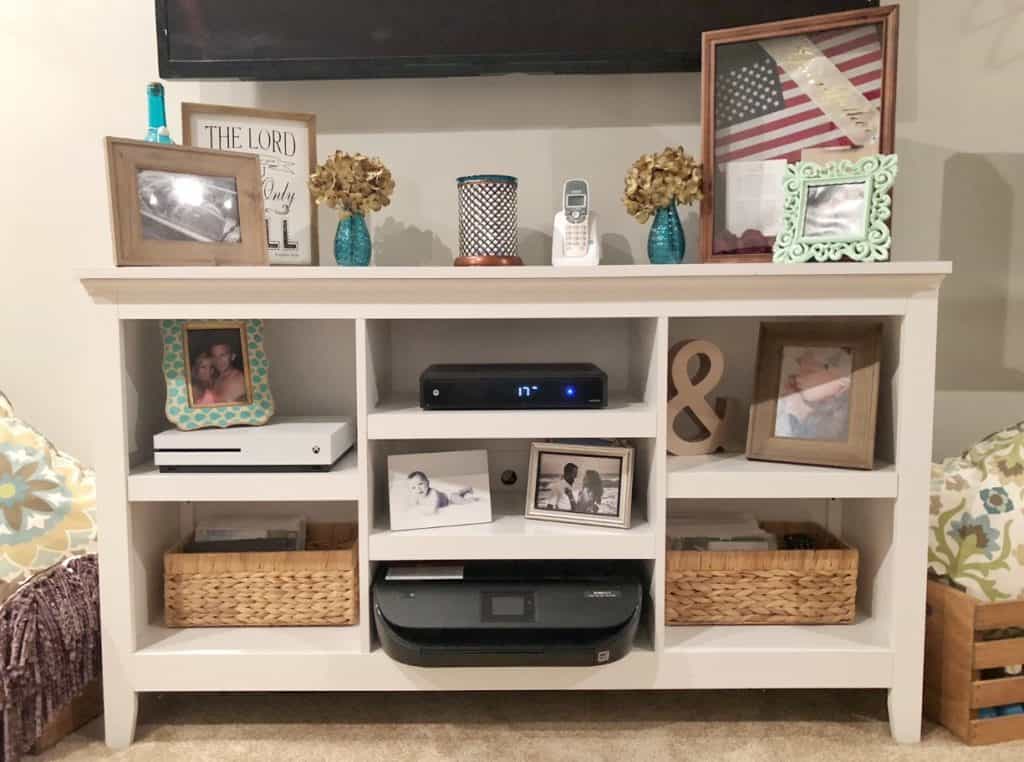 My absolute favorite part of my newly organized and decluttered entertainment center is how we now store our DVD's. Instead of keeping them in their original packaging, we now store them in DVD sleeves. We had 88 DVDs on our TV stand in the before picture. Now we still have 88 DVDs in the after picture, but you cannot even tell they are there! They are stored nicely in these little baskets on the bottom shelf.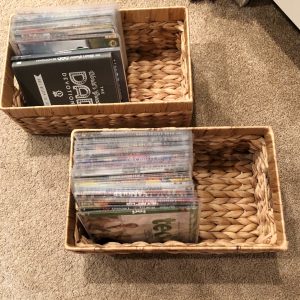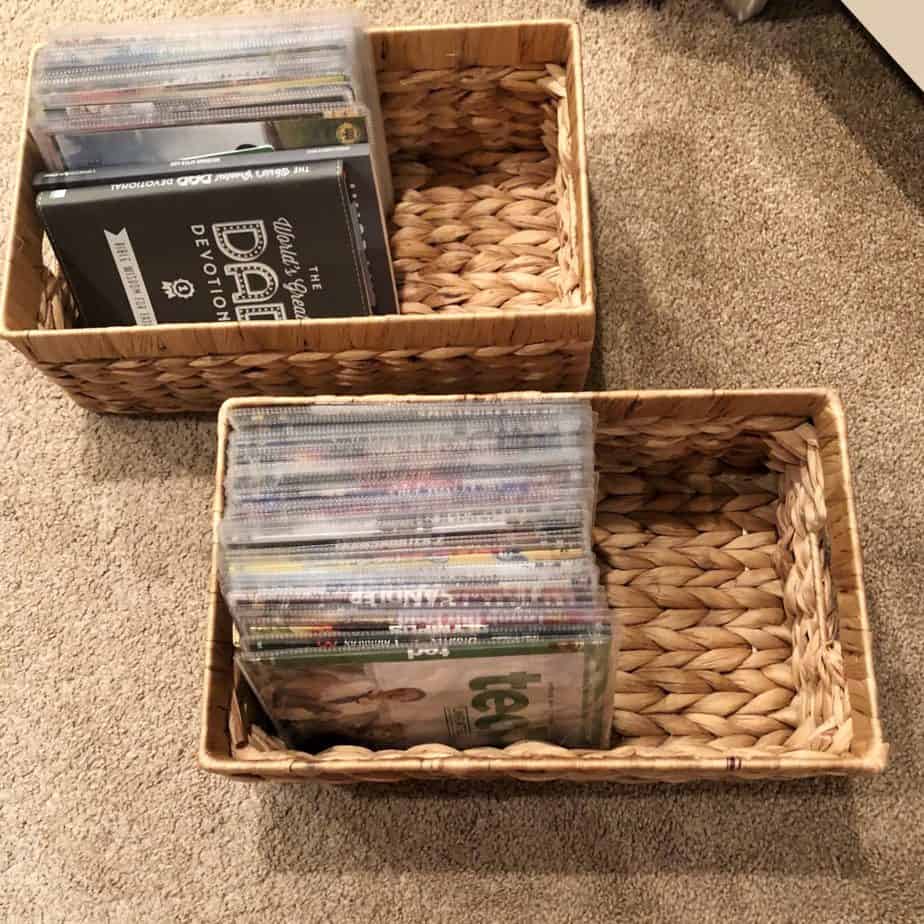 Storing our DVDs in DVD sleeves and baskets makes our entertainment center look so much better! There is no longer ugly DVDs sitting on our shelves, but instead, it looks like a nicely decorated entertainment center with adequate storage.
If you have a large DVD collection or you are just tired of seeing ugly DVDs on your shelves, I cannot recommend this method of organizing them enough!
Steps for you to take:
Declutter
Start by removing everything from your entertainment center or tv stand.
Throw away any trash, paper clutter, broken DVD's or items you no longer want and use
Clean
Using a cleaning cloth or duster, dust off the shelves of your entertainment center.
Start with your TV and work your way down.
Organize
Start putting things back on your shelves.
Keep DVDs together, games together, etc.
Use baskets to hide ugly DVDs or games and keep items corralled together.
We love these Amazon Finds to organize our entertainment center