This Post May Contain Affiliate Links. We earn a commission if you click this link and make a purchase at no additional cost to you.
Your phone probably isn't something you think about organizing but you definitely should! We use our phone constantly so it is really important to keep it organized. There are many ways you can organize your phone. I use an iPhone and I'm sure a lot of you do too, so we are going to be talking specifically about the iPhone.
Let's dive in!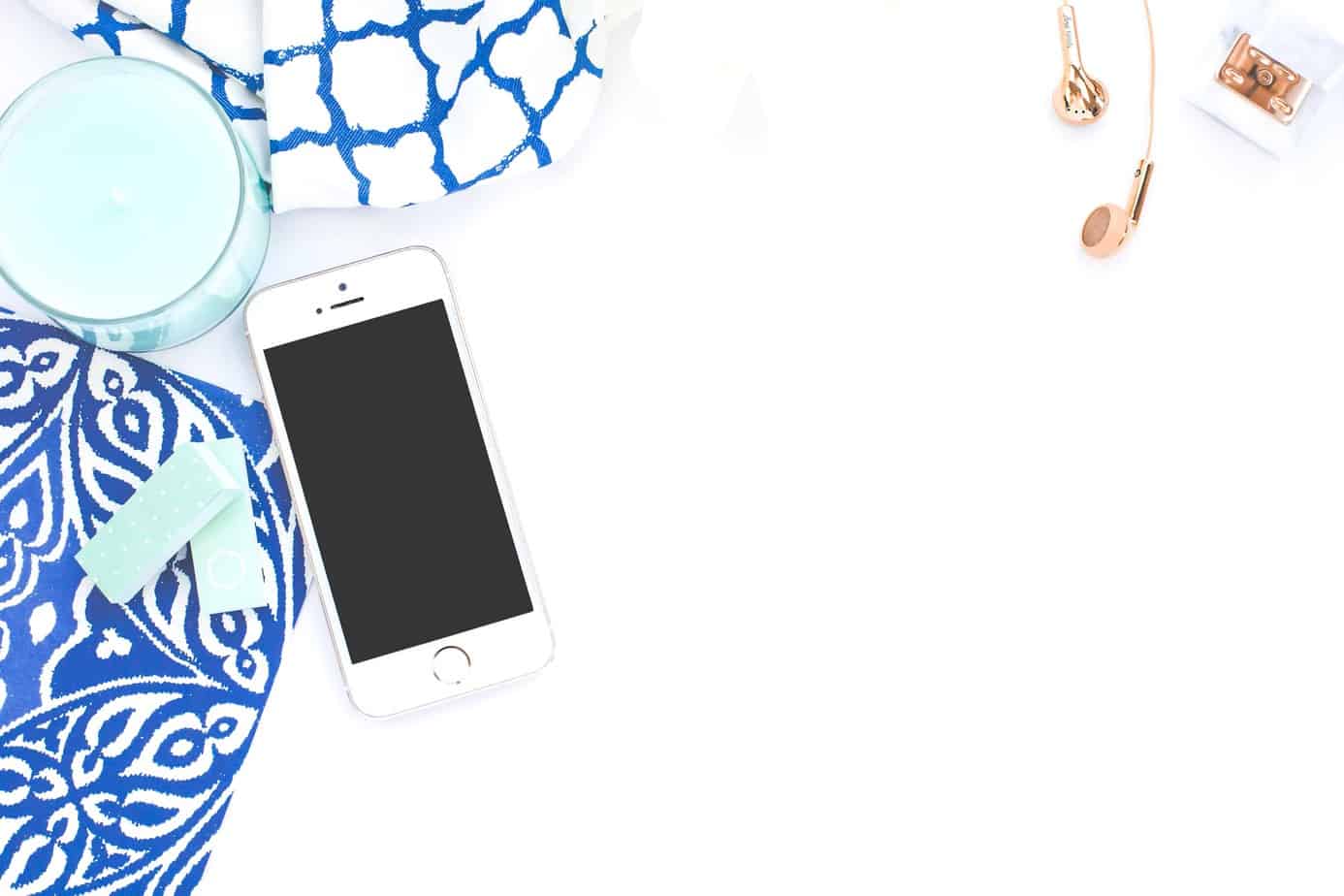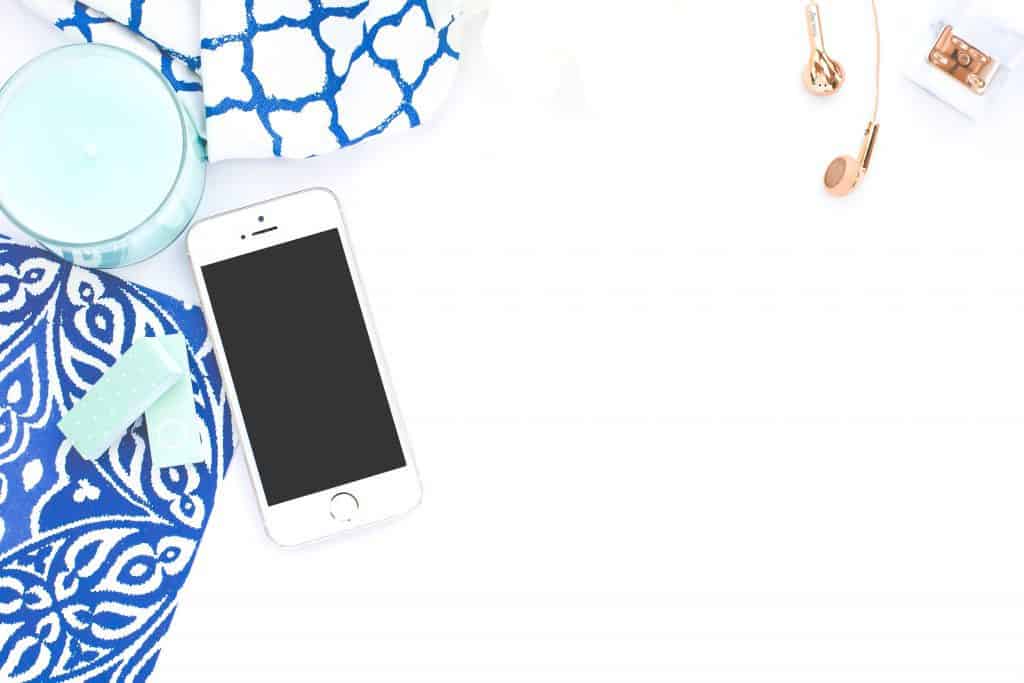 Cleaning Out Apps
Do you have pages and pages of apps? You are definitely not alone. When I decluttered and organized my phone, I definitely had a few apps that I no longer needed anymore or hadn't used in a very long time.
Those apps were taking up unnecessary room on my phone so I quickly deleted them! Now is a great time for you to go through your apps and delete any apps that you don't use or need!
Organize In Folders
Organizing your apps in folders is a great way to keep your phone organized. I use folders for apps that I do not use on a daily basis. You can create whatever kind of folder you want by hovering on the app icon and them moving it over another app. They will then consolidate into a folder. (iPhone) Then you can name the folder whatever you want!
I keep my Apple apps together, Google apps together, etc.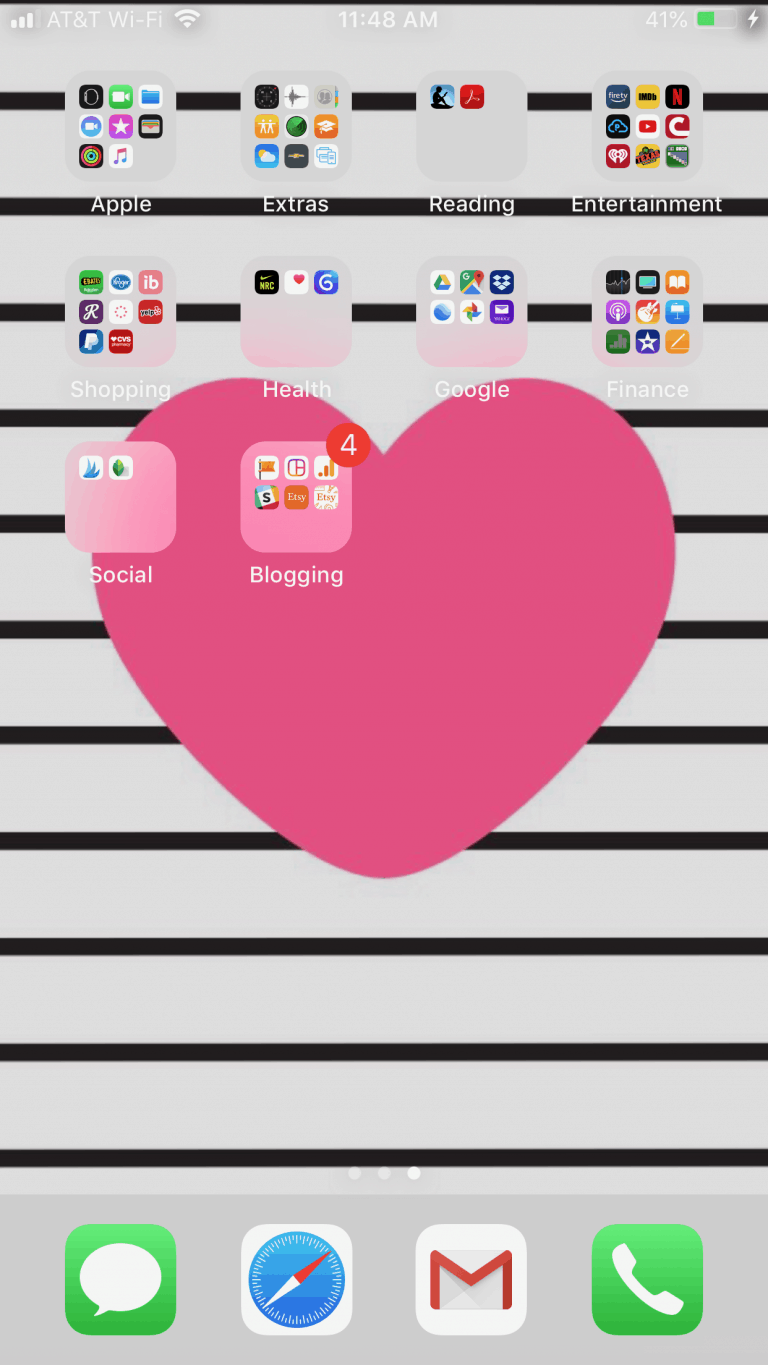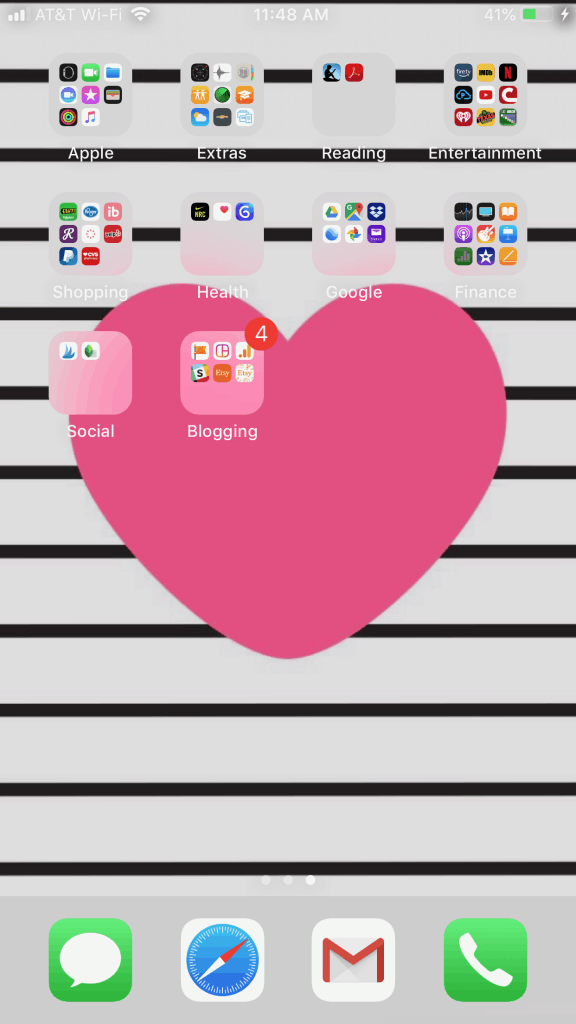 Organize By Use
I also organize my phone by use. On the home page, I have all the apps that I use on a daily basis. This makes it so easy to just click what I need and go.
It really doesn't matter what order you put them in, however, there are some people that like to organize by color or name.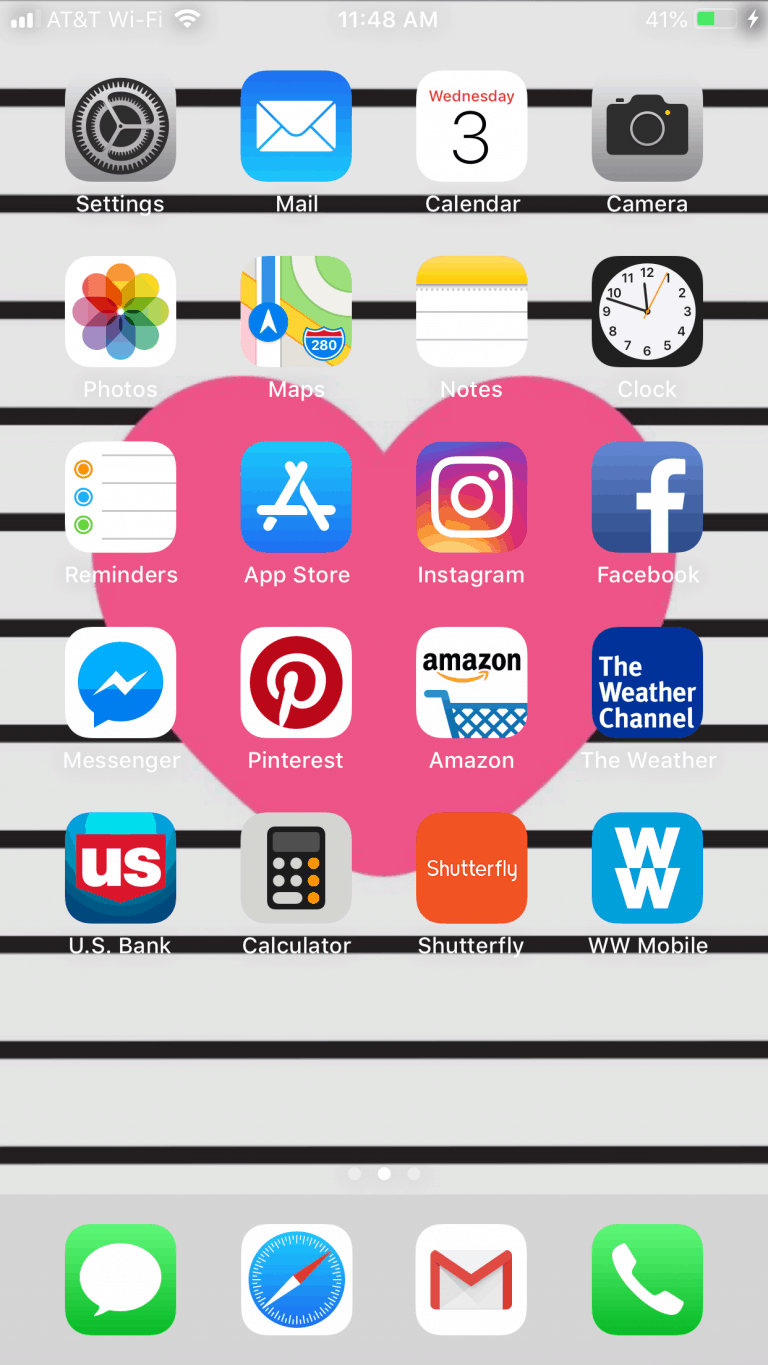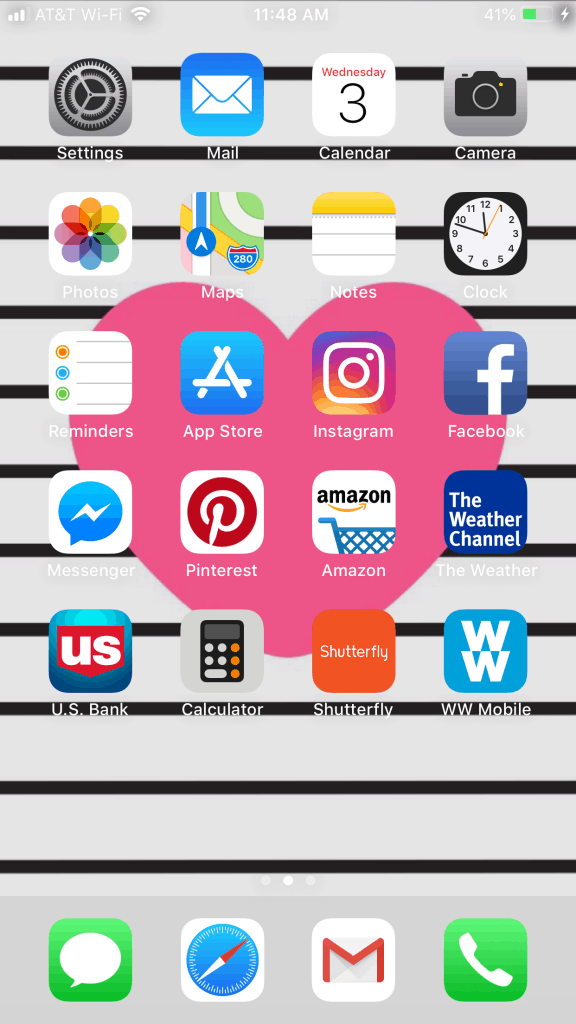 Removing Clutter On Your Phone
Removing clutter from your phone is very important to do on a regular basis. Your phone only has so much memory and that can be easily taken up by apps running in the background or pictures you don't need.
So to clear out the clutter on your phone, start by closing all your browsers and open apps.
Then clear out all of your pending notifications that you don't need.
This will free up your memory and the battery life of your phone.
Cleaning Out Photos
Cleaning out your photos is also something you should do on a regular basis. You may have multiple shots of the same photo or screenshots cluttering up your photos that you really just don't need.
Open up your photo app and start scrolling through them. Delete any screenshots you no longer need and photos that you have multiples of.
With the iPhone you can hit select at the top and then select multiple photos you want to delete instead of going one by one!
I tend to take 5 photos of just one pose, hoping to get the best shot. And once I get my "Instagram Worthy" shot, I really don't need to keep the rest. And neither do you! Delete those photos and clear up some space on your phone for new and better photos!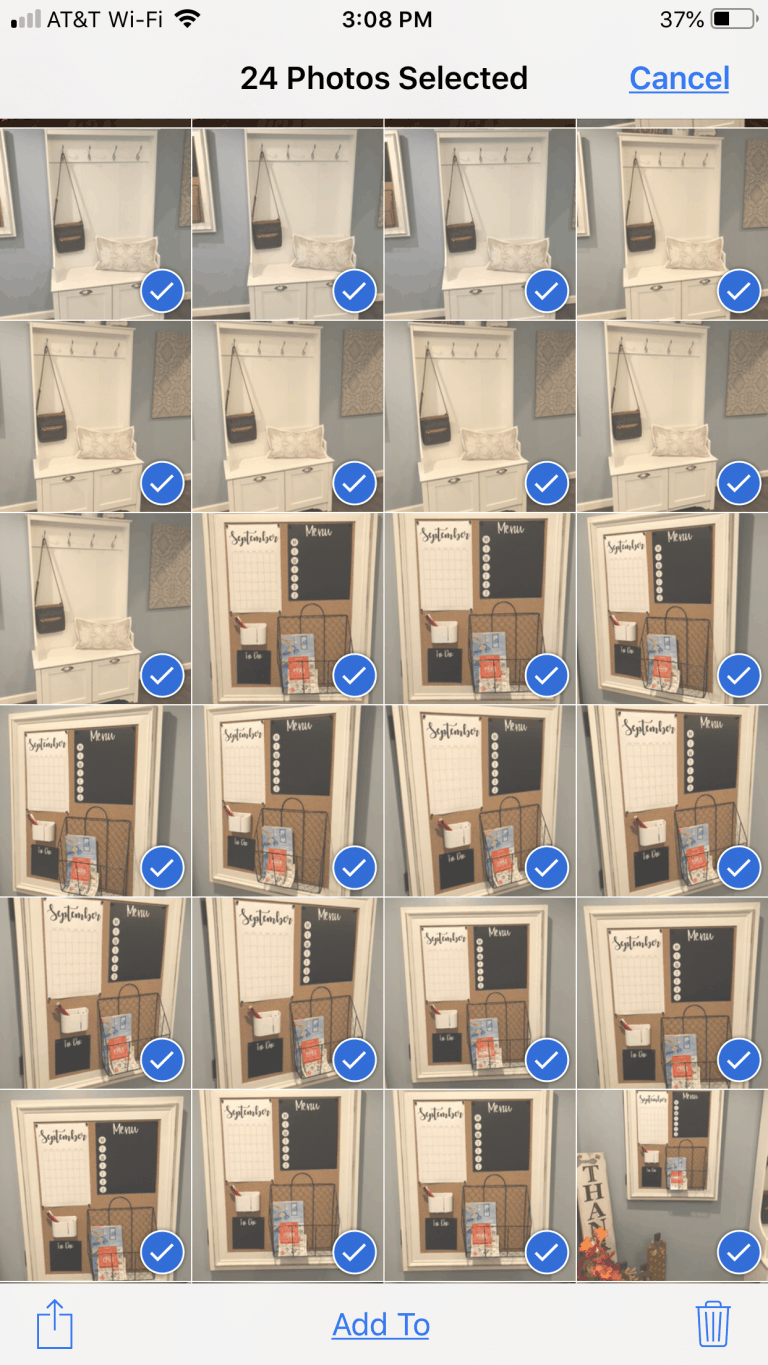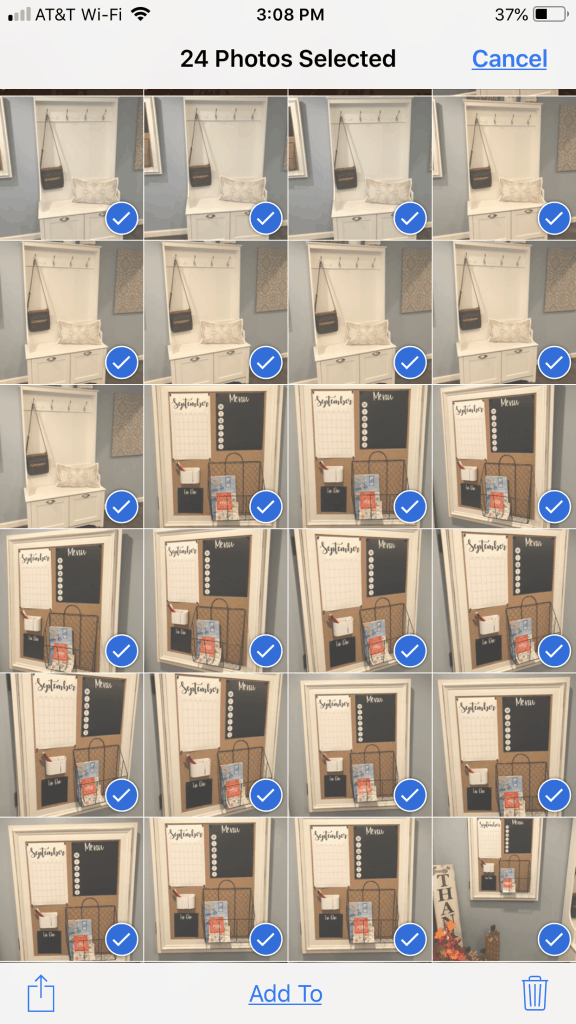 Cleaning Out Address Book
When I was decluttering my phone, I went through my address book and realized I had contacts of people I hadn't talked to in years! Old friend and ex-boyfriends that I will for sure never need to talk to again. Those contacts were just taking up memory on my phone and were clutter.
You probably have a few contacts like this as well. Go through your phone and delete anyone's information that you do not need or want!