This Post May Contain Affiliate Links. We earn a commission if you click this link and make a purchase at no additional cost to you.
Our little guy is just a toddler, so our organization systems may be a little different for your kid's rooms if they are older. However, you can apply the same concepts!
If your kids aren't old enough to clean their own rooms, they most likely have the same things as our little boy! Clothes, shoes, books, toys, and more toys. Today I am going to show you how I organize his room and toys!
Books & Blanket Organization
First, to organize books, blankets, and some of his stuffed animal collection, we used this stacking compartment bin from Target. I love it because it acts as a table for his room but also is big enough to hold a lot of his books and toys.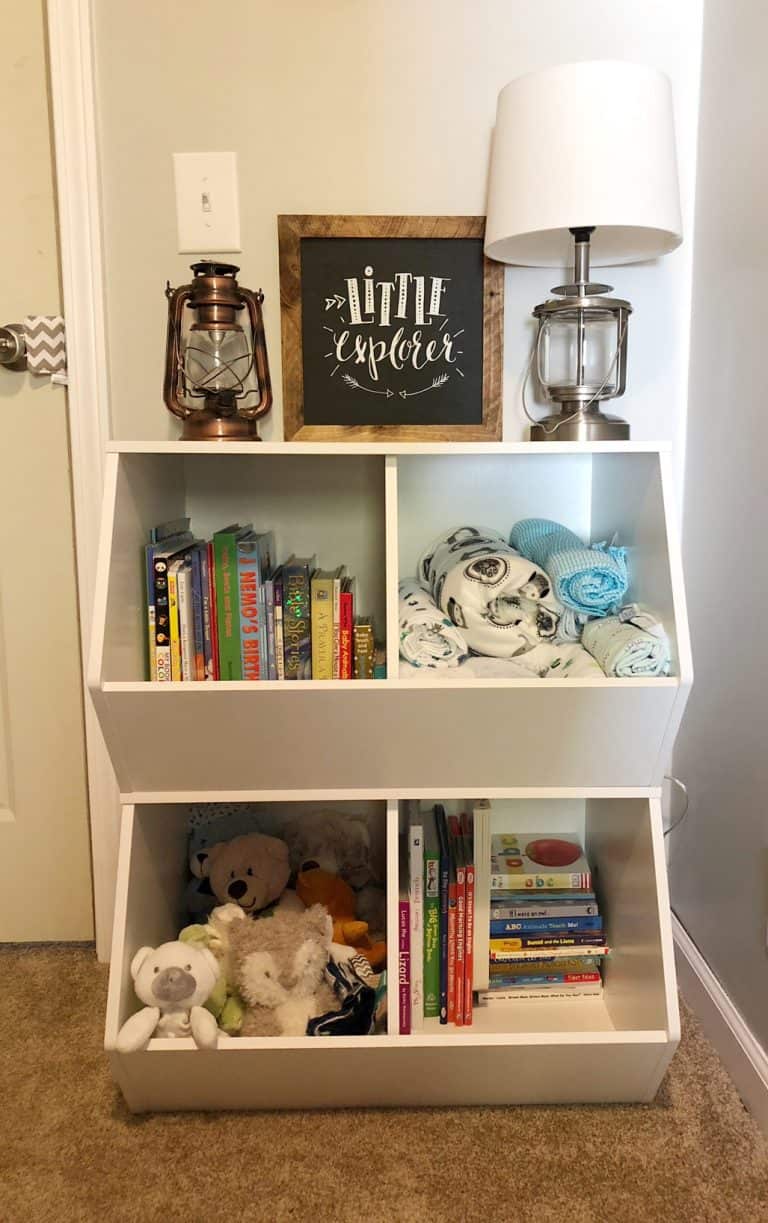 Favorite Books
His favorite books we store right by the rocker so we can read them before bed. If your kids have their favorite books, keeping them beside the bed is a great way to keep books organized and easily reachable!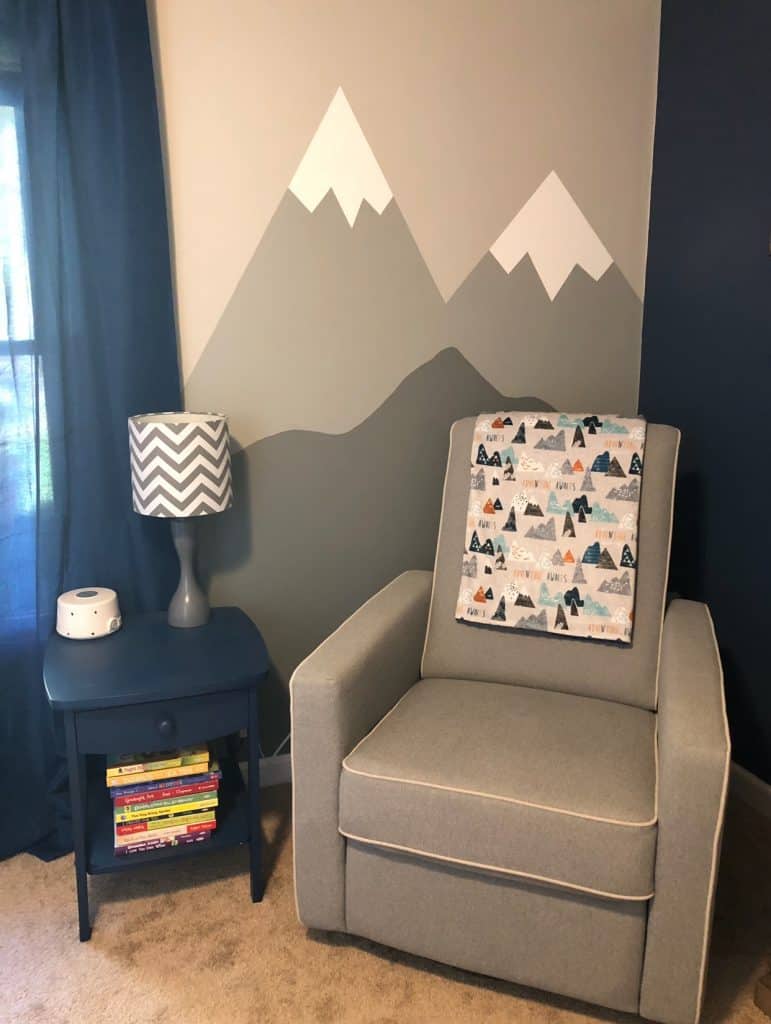 Stuffed Animals
His big stuffed animals we store in large storage baskets and bins. The ones that match his room the best we have sitting out and the ones that don't match and he doesn't play with, we hide in his teepee.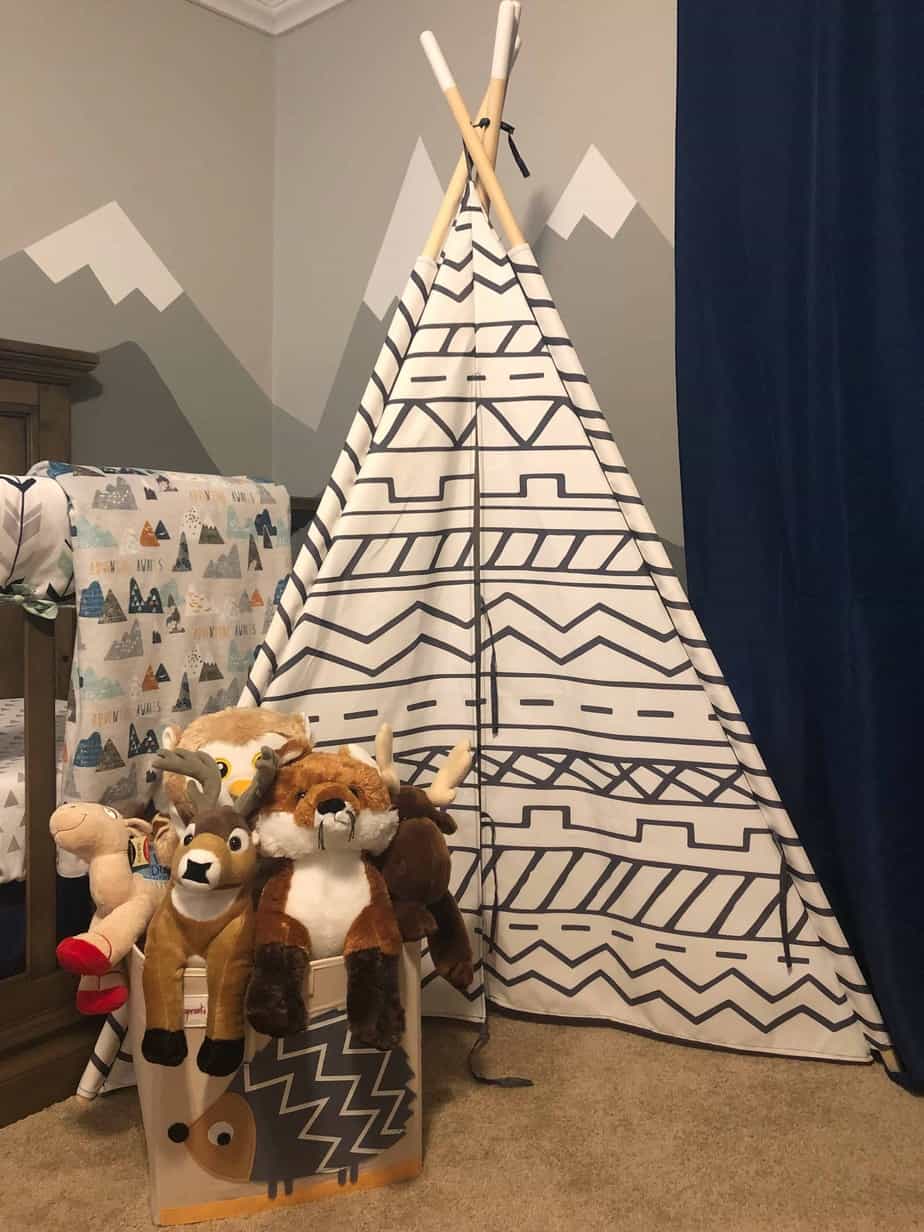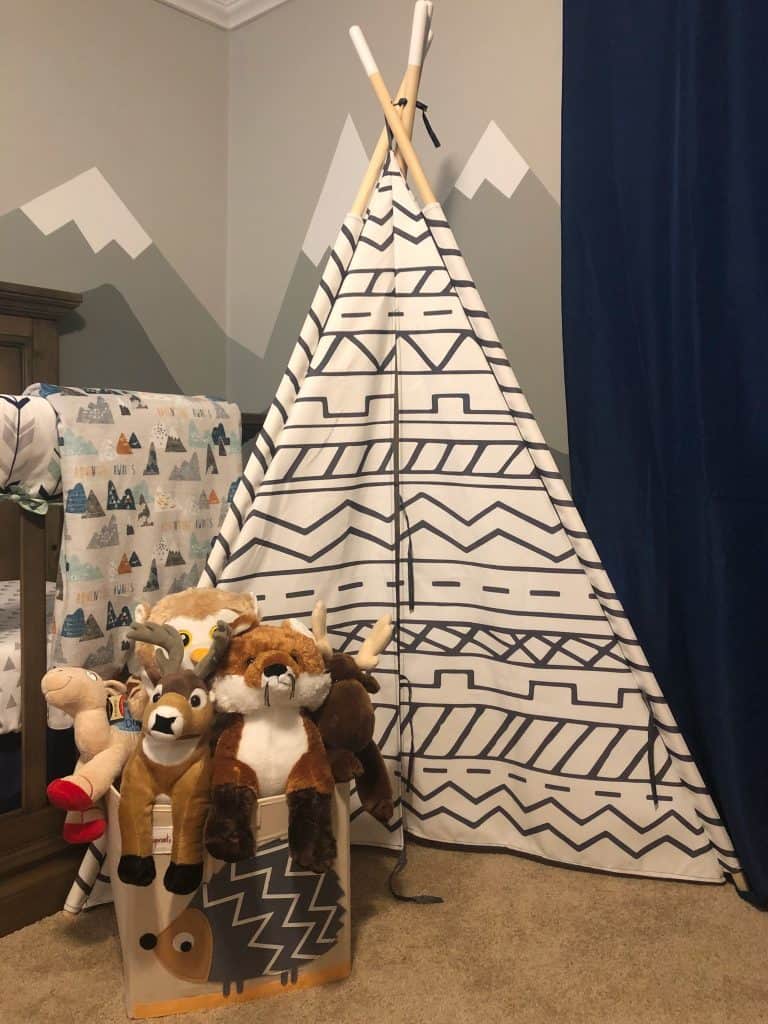 Toy Organization
We do not have a playroom so we use part of our living room for his play area. Let me tell you, this area used to be a disaster with toys just scattered all over the place. And yes it does get messy but with the system we have implemented, it is a quick and easy job to pick up and organize his toys.
First, we got a play table made by Melissa & Doug. We love this play table, and so does our little boy. It is big, but it makes it so easy to keep toys corralled together and organized. Plus it gives our little boy a place to play without scattering toys all over the house.
There is a drawer in the table that holds all of his building blocks. And then under the table, we have a long, rolling plastic tub that holds his bigger toys like corn poppers, bats, brooms, sweepers and larger trucks. We also have smaller bins under the table that hold small cars and trucks.
On the table, we keep his favorite toys that he consistently plays with. Then next to the table we have a cube storage organizer that holds more toys. I purchased bins that matched our living room and would blend well.
While it is frustrating for our main living space to also be a playroom, using the play table and cube organizer, it makes it really easy to keep the space clean and organized.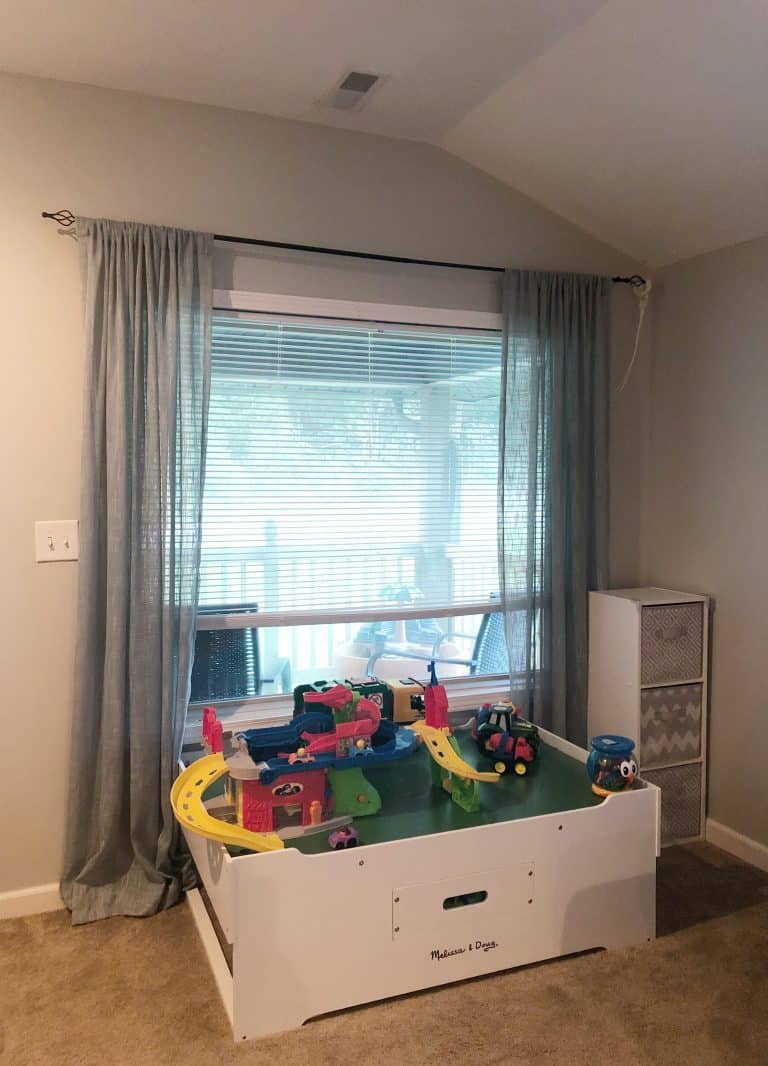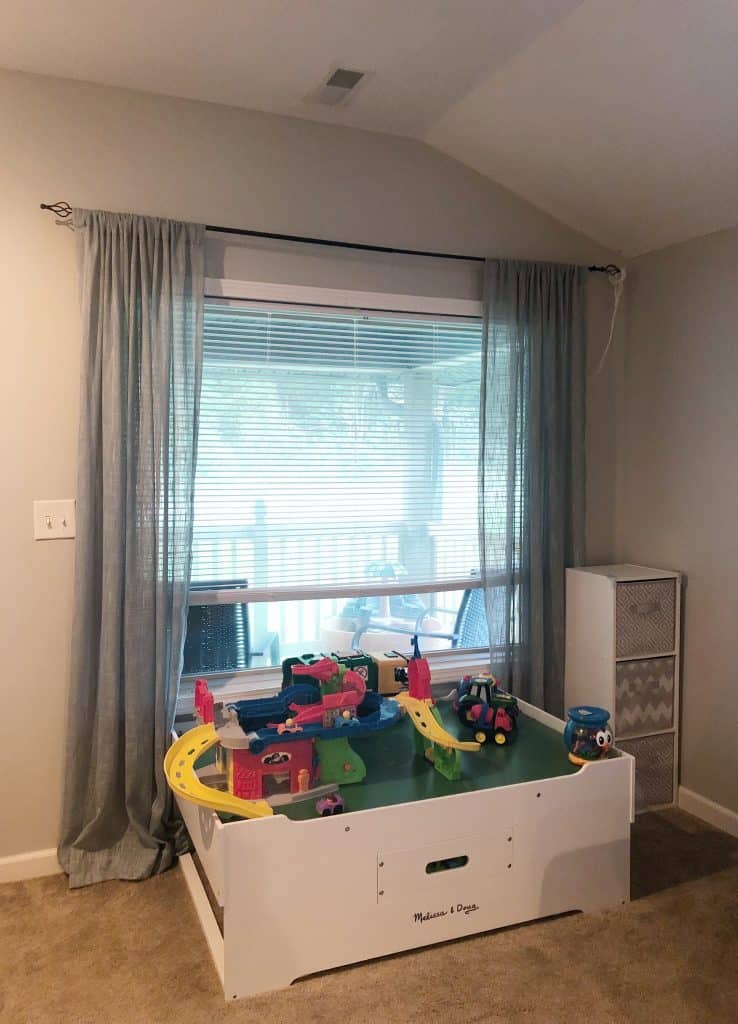 Steps For You To Take:
Now it's your turn!
Declutter
Decluttering your kids toys is the first and most important step. I know this can be overwhelming, depending on your kids age and how many toys they have acquired.
Start small. Go through one basket of toys, then another.
If your kids are old enough, have them help with the process.
Ask them questions like, do you still play with this? Do you like this toy? Can we donate this toy to someone less fortunate?
Most kids have their favorite toys and should easiliy be able to eliminate most of their other toys.
Bag up and donate any toys that are still in good condition and that someone less fortunate could use.
With this step, I encourage you to be ruthless. Kids toys can really declutter and take over your home if you let it. Only keep the toys your kids really love.
You will be happier for less clutter and your kids will too!
Clean
As you empty each bin, clean out any dust or dirt.
As you move toys off the floor, sweep where they were before replacing them.
Throw away broken toys and trash
Organize
When it comes to toys, there is no way around the fact that you must use bins, baskets, and boxes.
Organize your kid's toys in a manner that is easiest for them to put them back. It may sound like a good idea to put legos in one basket and cars in another. But if you kids are not old enough to understand to put their toys back in the right basket, then it is just frustrating for you to clean up later.
It is better for toys to be put away in any basket, then not put away at all.
Need toy storage systems? I recommend these!