This Post May Contain Affiliate Links. We earn a commission if you click this link and make a purchase at no additional cost to you.
Have you ever found yourself planning a party and you have lists upon list all over the place? That is me this week! My husband's birthday is coming up and we are having his birthday party later this week. I have so much to do! While preparing for the party I have made so many lists of things to do and they are scattered all over the place.
I need to order a cake.
Clean my house.
Go grocery shopping.
Get plates and napkins.
Order his gift…
And so much more!
I was starting to get a little scatterbrained.
So I decided it was time to corral my to-do list into one place and create a party planning binder.
And of course, I wanted to share it with you!
Being able to use this printable party planner has made it so easy to know exactly what I need to do to get ready for my husband's birthday party and not forget anything!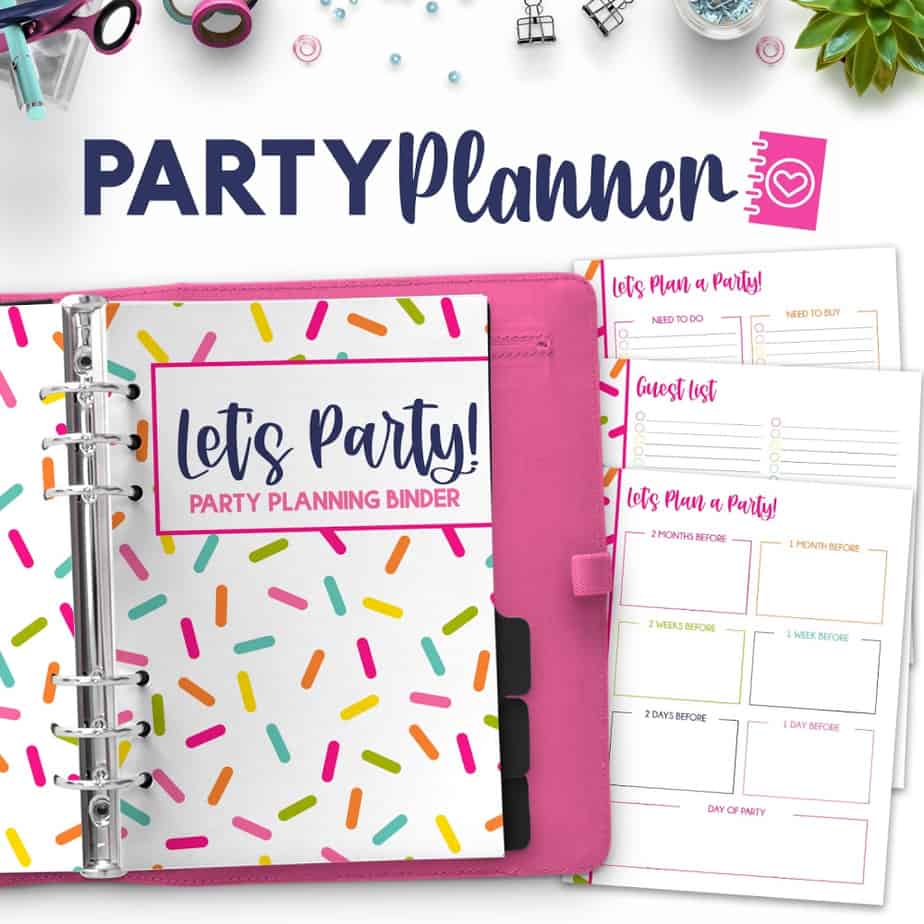 Free Printable Party Planner
This free printable party planner is exactly what you need to plan a party and be organized while doing it! And the fun confetti theme makes it perfect for any type of party you are planning!
This printable Party Planning Binder includes:
Cover page
Planning Checklist
To Do List
Guest List
Food List
Shopping List
Gift List & Thank You Checklist
Notes
This printable party planner has been so much fun to use! I can't wait to plan my next party!
Are you ready to start planning your next party? Or do you need to get organized for the party you are planning right now?