This Post May Contain Affiliate Links.
I am a firm believer that if there is anything in your bedroom that you should keep organized, it is your nightstand. Why? Because it is the last thing you see when you go to sleep and the first thing you see in the morning. Having a clutter free and organized nightstand sets the tone for your day.
Do you want to wake up and the first thing you see is clutter? Or go to bed and the last thing you see is clutter? Clutter causes stress and you shouldn't start or end your day being stressed.
Organizing your nightstand
Our nightstands are really more like end tables, but it works for what we use them for. While I would love to have a nightstand that has drawers, these tables match my bedroom suit so we are happy with them.
To keep our nightstands organized, we don't let any clutter build up on them. So if I take a drink to bed with me, I make sure to put the glass in the dishwasher each morning. Or any trash that may end up on our nightstands gets thrown away almost immediately.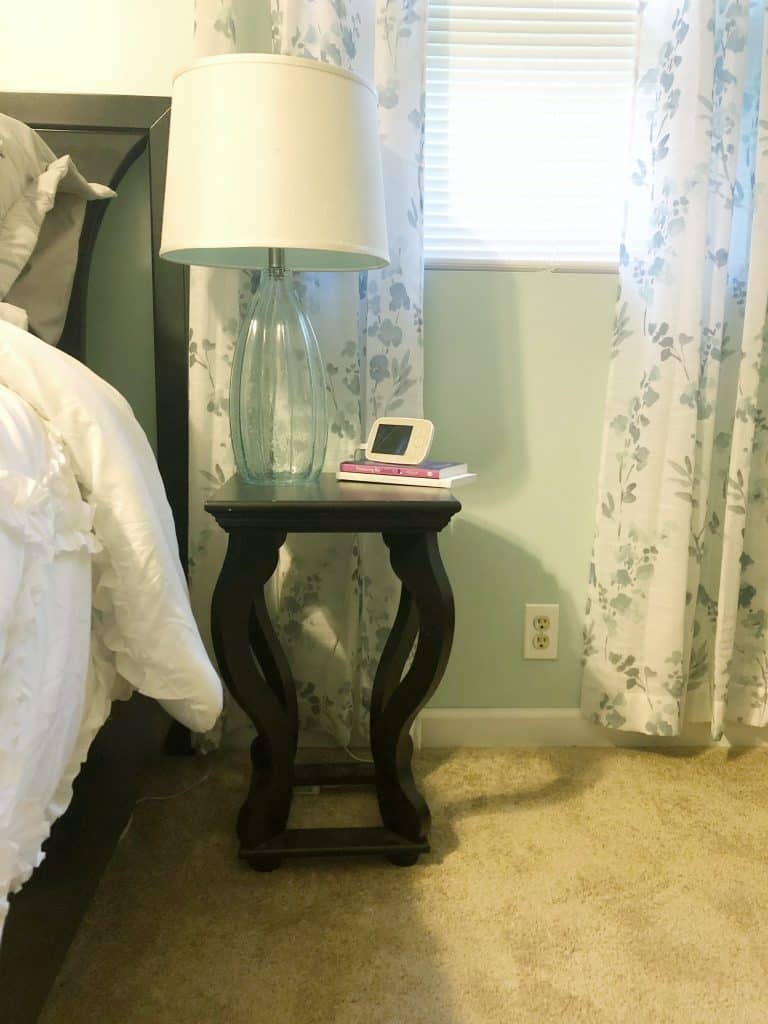 Steps For You To Take:
It's time to declutter and organize your nightstand! Follow these steps.
Declutter
 If your nightstand has drawers, start there. Remove everything from the drawers.
Throw away and trash or clutter.
Is there something in your nightstand that would be better stored somewhere else? Analyze whether the things you are storing in your nightstand should really be there or if you need them at all.
Remove everything from the top of your nightstand and throw away any trash and remove clutter.
Clean
Vacuum out any dust in your night stand.
Wipe down the insides of the drawers and dust the outsides of the drawers.
Organize
If your nightstand has drawers, drawer organizers are a great way to keep them organized.
Replace everything in your nightstand. Put small items in baskets and bins to keep them corralled and organized.
Stack books neatly on your nightstand.
Corral your cords neatly in one place.
Need drawer organizers? These are my favorite!