This Post May Contain Affiliate Links.
We organize shoes in two different areas in our house. We keep the shoes we wear most often in a decorative crate right next to our front door. My husband is an Xray tech so he wears the same shoes almost daily and I have my favorite pair of flats that I wear most days too. So we keep those shoes right by the door for convenience, but in the crate so they are organized. I got this crate from TJ Maxx and I love it! It really matches the theme of our dining room, which is where we enter the house.
The second place we store shoes is in our bedroom closet. When we moved into the home, my husband installed this shelf to give us extra storage for our shoes. The shelf runs the full length of the closet. My shoes are on top and his are on the bottom. However, my shoes tend to spill over to his section too (whoops.) We follow the same organizing method here as we do with the clothes in our closet. Most worn shoes in front and less worn shoes out to the side.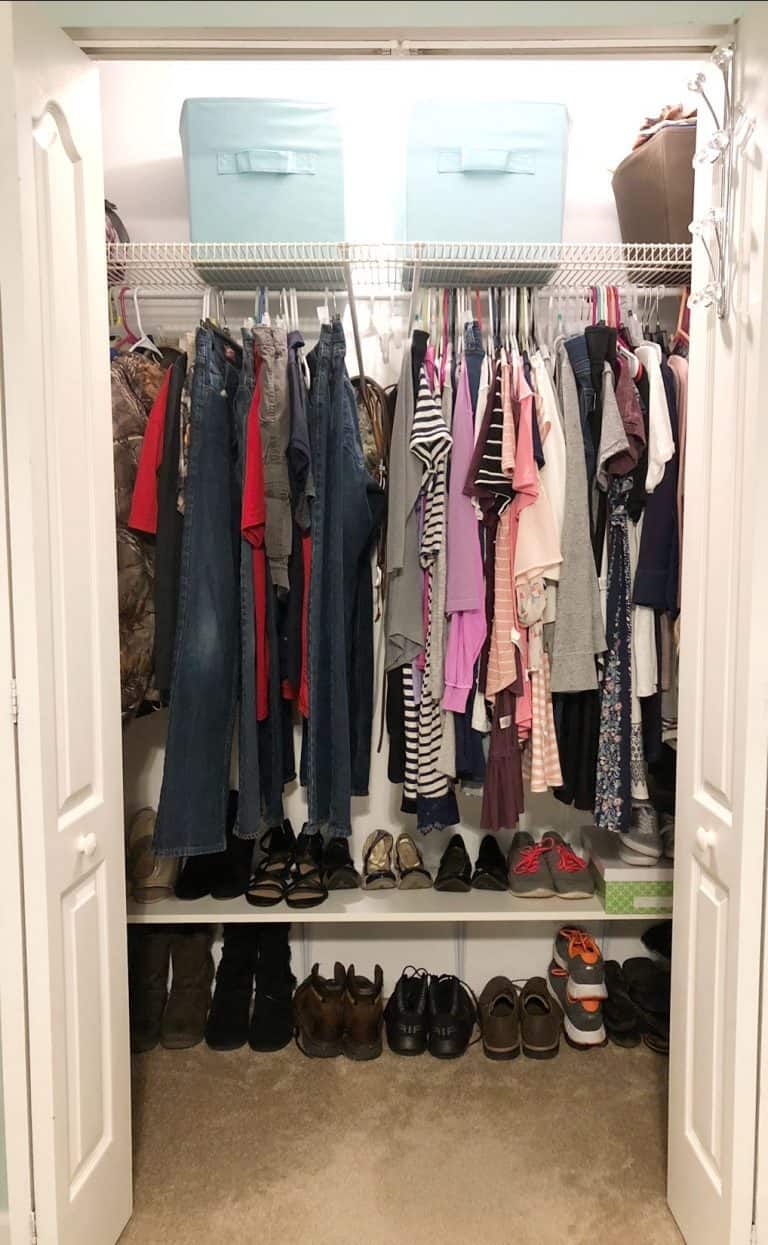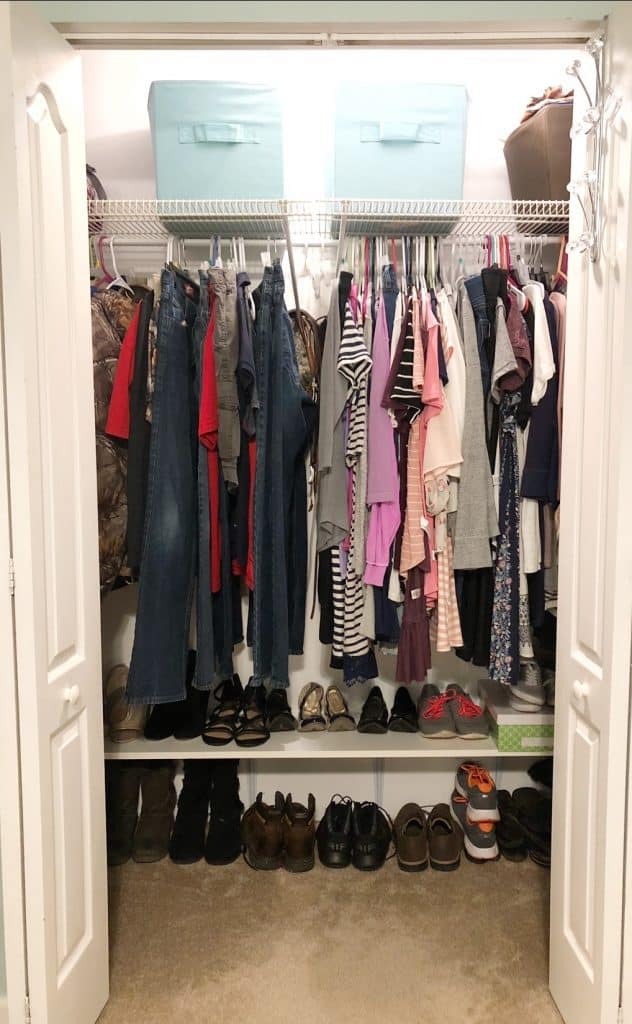 Steps For You To Take:
It's time to organize your shoes!
Declutter
Pull your shoes out of your closet or wherever you store them.
Go through your shoes and see what you can get rid of.
Do you have any shoes that are worn out, broken, or you never wear? Throw them out!
Clean
Wipe down and vacuum the dirt from your shoes left on your shelf or in the storage bin.
Organize
Replace your shoes on your shelf or in storage bins.
Place the shoes you use most often in an easy to reach place.
If you don't have a place to organize your shoes or a rack to put them on, consider using one of these!