This Post May Contain Affiliate Links. We earn a commission if you click this link and make a purchase at no additional cost to you.
When you have a camper or an RV you know how storage space is limited! And your camper can quickly fill up with all your camping needs and become very unorganized. When we started camping, I was surprised how hard it was to keep it clean and organized on our weekend camping trips. But then I found some awesome hacks to implement in my camper to keep it organized. Below are some of the ways I found to keep my camper organized and you can use to organize your camper or RV!
Use a Shelf to Store Towel
When we remodelled our camper, we installed this wire basket shelf above the toilet to hold towels and extra toilet paper. It has worked out perfectly and can hold up to 4 rolled towels.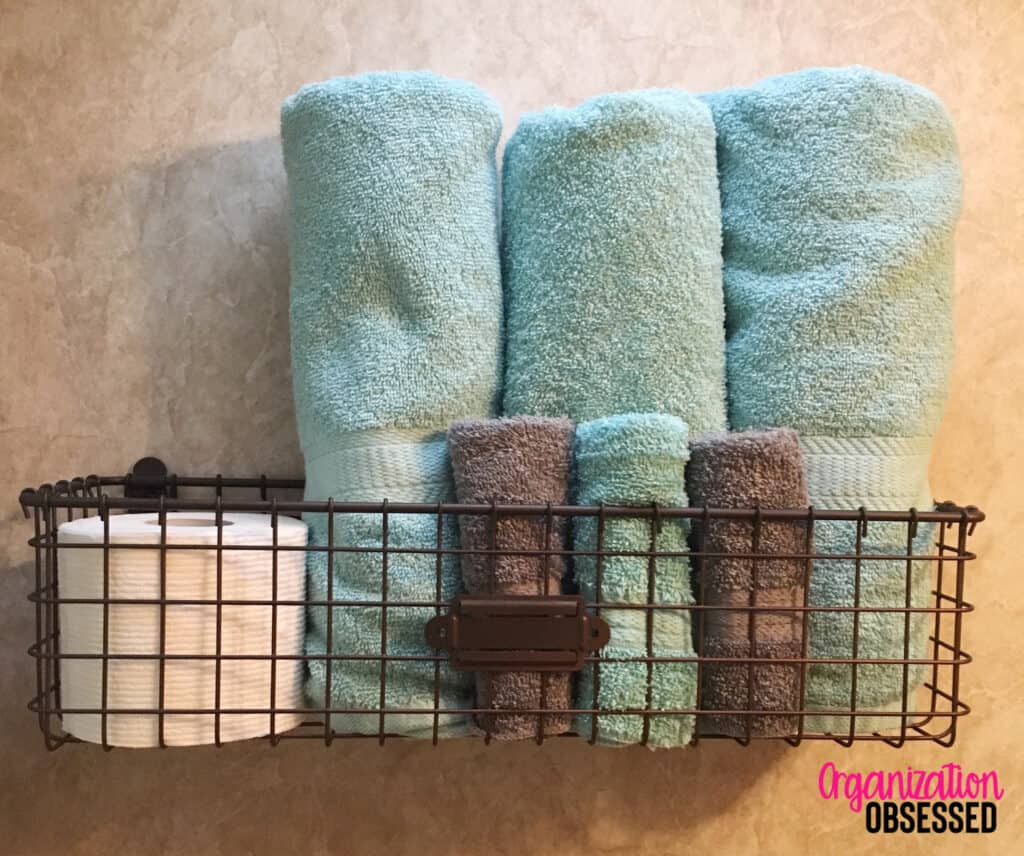 Pst… Check out our camper remodel here!
Use Storage Bins To Hold Paper Plates
We have a long row of cabinets over our sofa and table to for storage, but unfortunately there are no dividers between the cabinets. To keep our plates, cups, silverware, and napkins from moving around when we travel, we store them in half size fabric storage bins like these!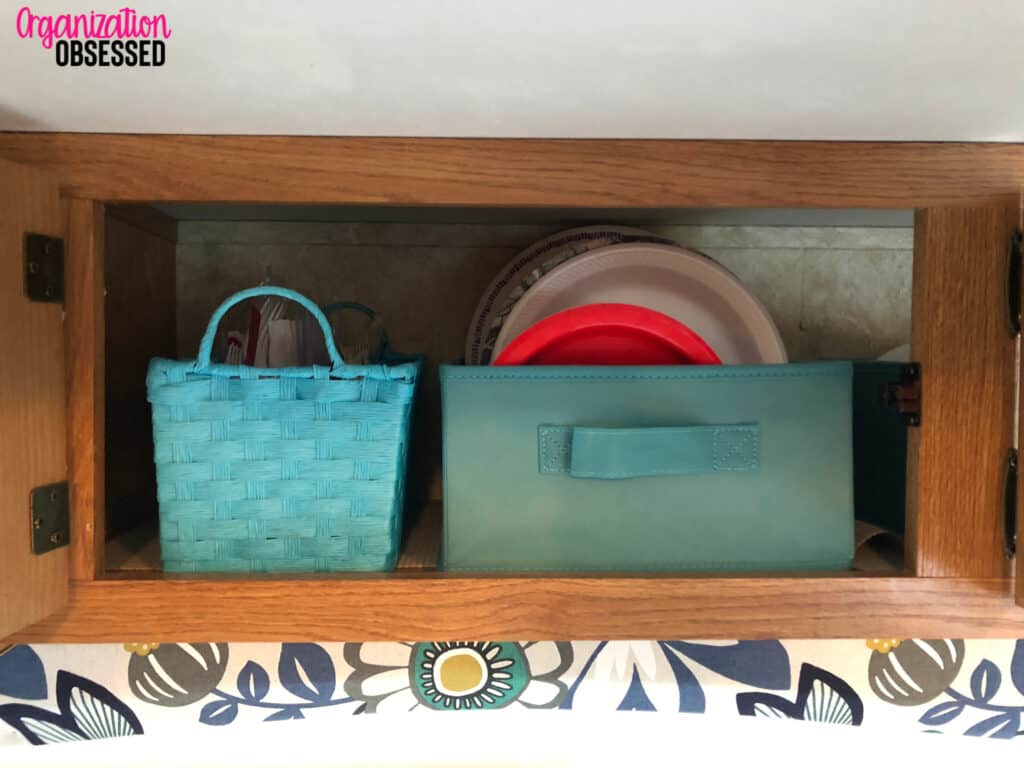 Use an Over The Cabinet Storage Basket
If you're running out of space inside our cabinets, use the door for extra storage! Grab an over the cabinet storage basket! You could use this for fruit, towels, food, etc!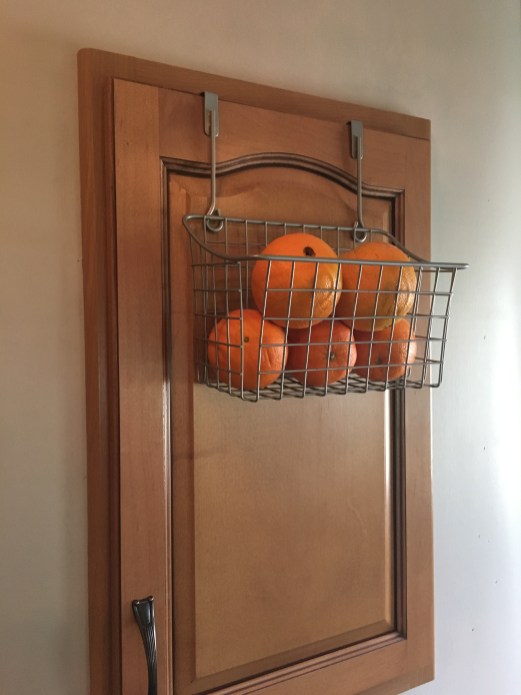 Tip & Image Credit: Rv Inspiration
Add Shelves To Cabinets
Maximize your vertical storage in your camper cabinets by adding adjustable shelving. You could use adjustable shelves made for kitchen cabinets or closet shelving like they did below!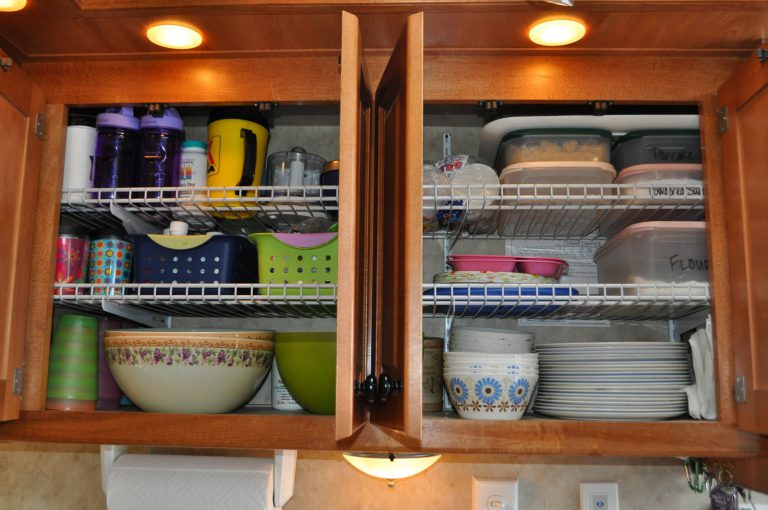 Tip & Image Credit: Our Traveling Tribe
DIY Spice Rack
If you like to cook some incredible BBQ or steaks while camping, don't forget to take your spices with you! Or make it even easier by creating your own DIY Spice rack in your camper. Check out how to make one just like this here!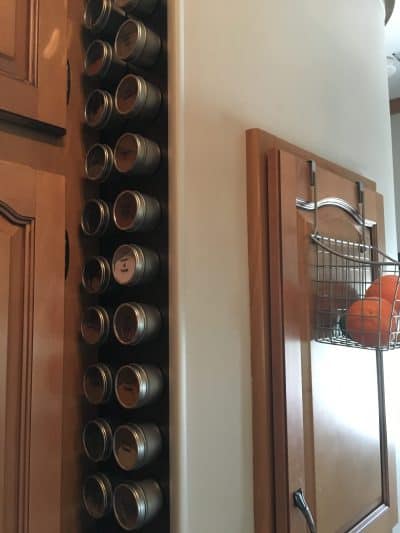 Tip & Image Credit: RV Inspiration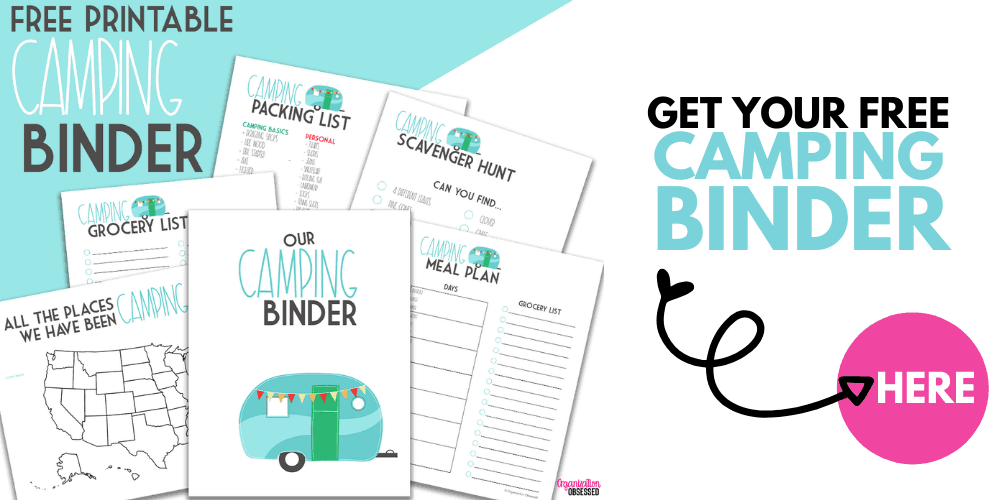 Over The Cabinet Door Trash Can
No room for a trash can inside your camper or RV? No problem! Just add this over the door cabinet basket to make a small trash can in your camper. You could even use this basket to store pot holders or foil and saran wrap in.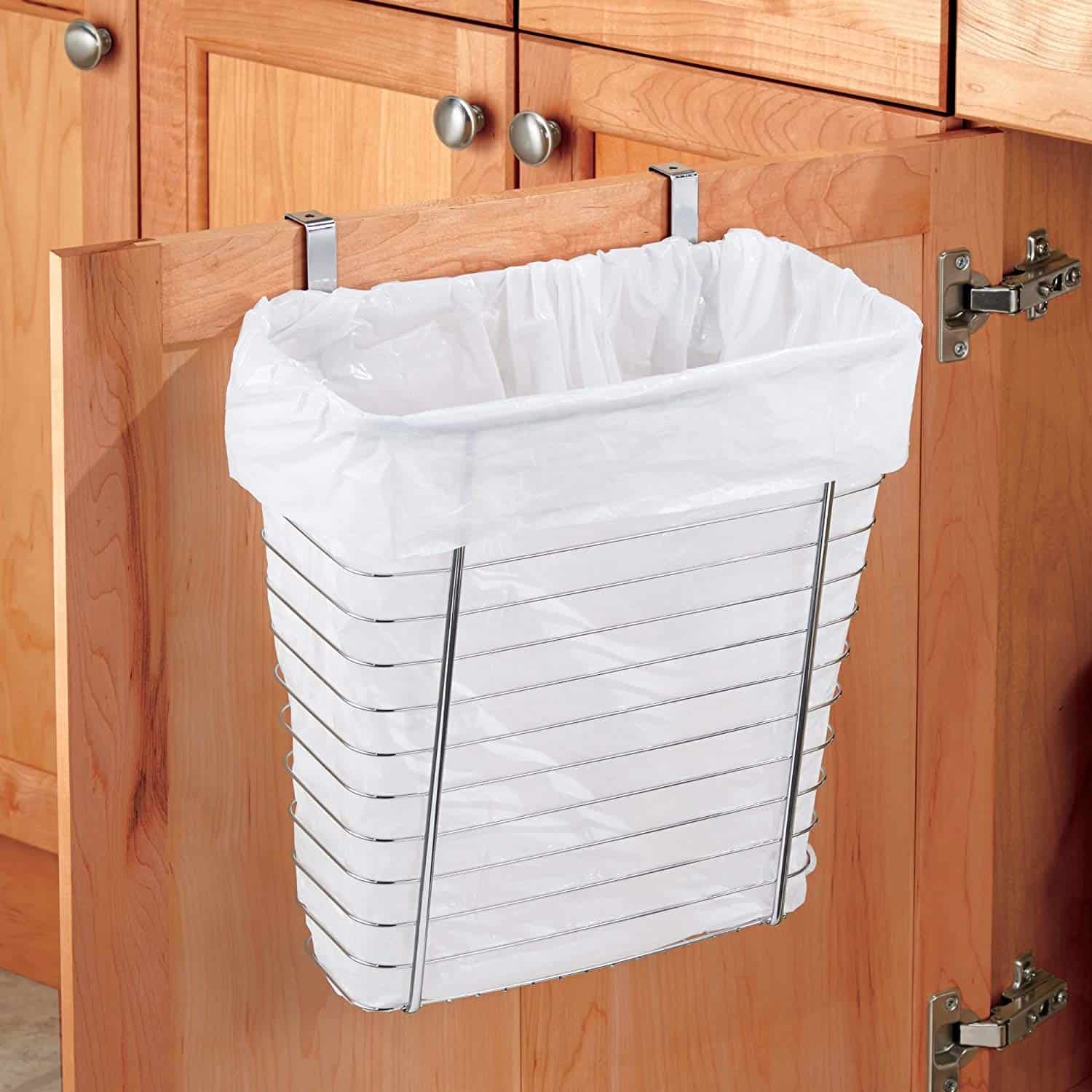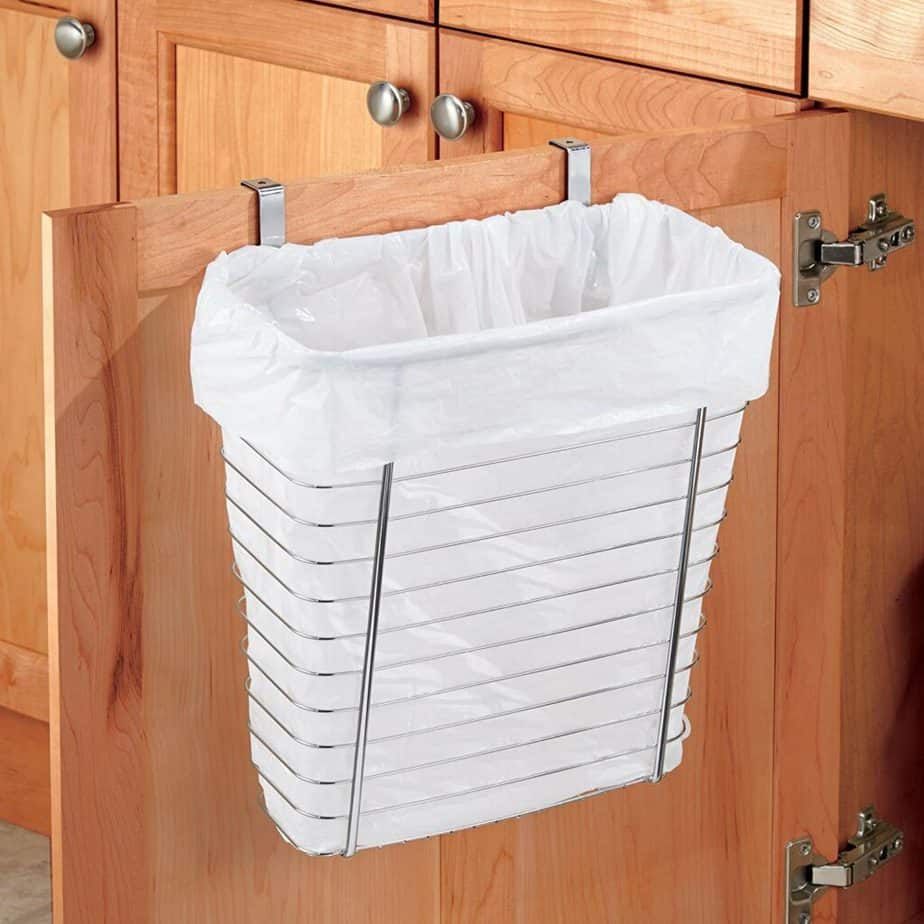 Add A Drying Rack
Camper and RV kitchens are SMALL! And there is typically no place to let dishes dry. A brilliant hack to no counter space is to add more on top of your sink! Use a roll-up dish drying rack to let your dishes dry on and then just roll it up and put it away when you're not using it!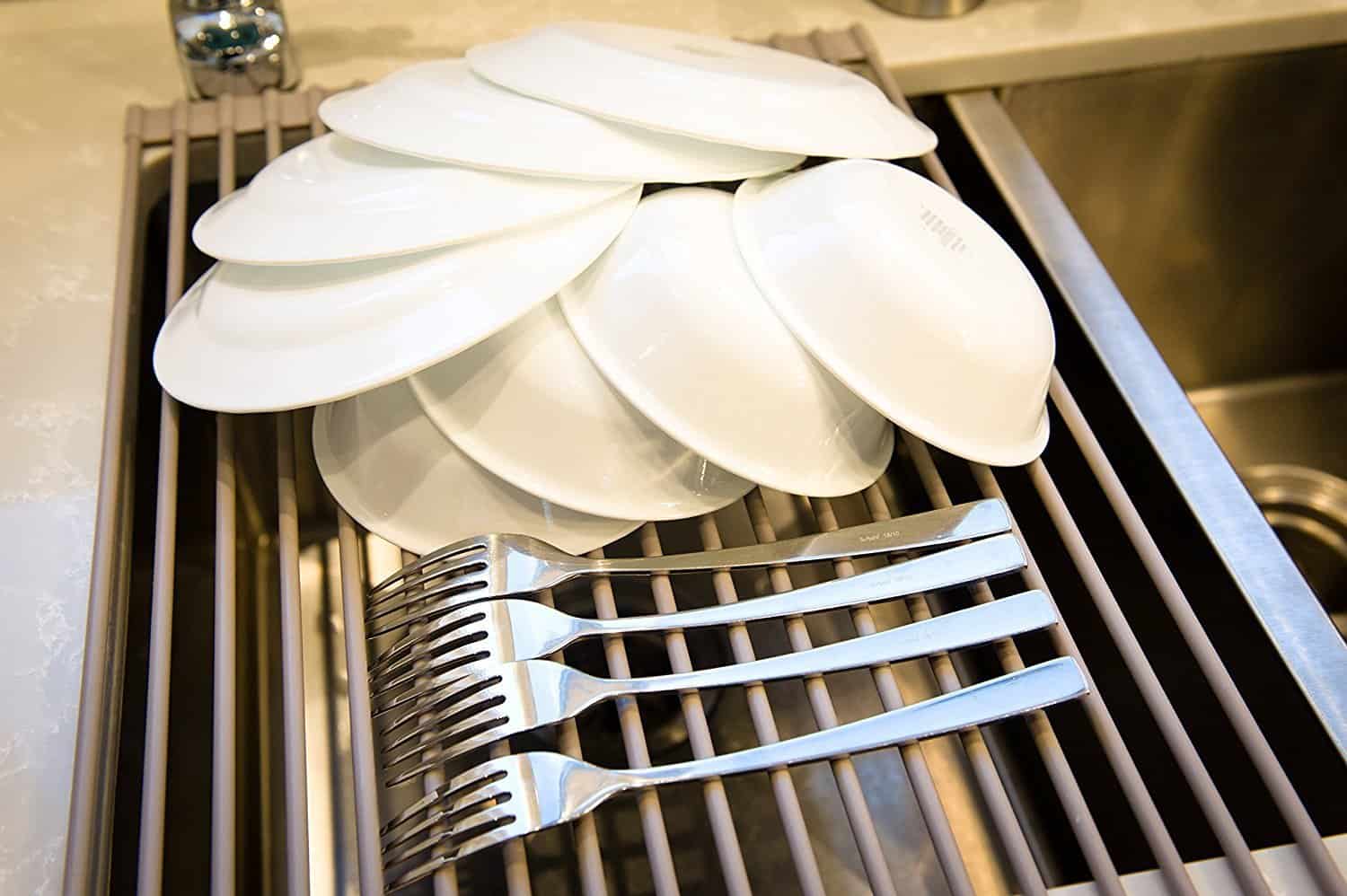 Use A Knife Organizer
When taking knives on your camping trip, its probably not the best idea to let them slide around in a drawer, especially when you have young children. Instead, use a knife organizer on the inside of a cabinet to keep your knives organized and in place!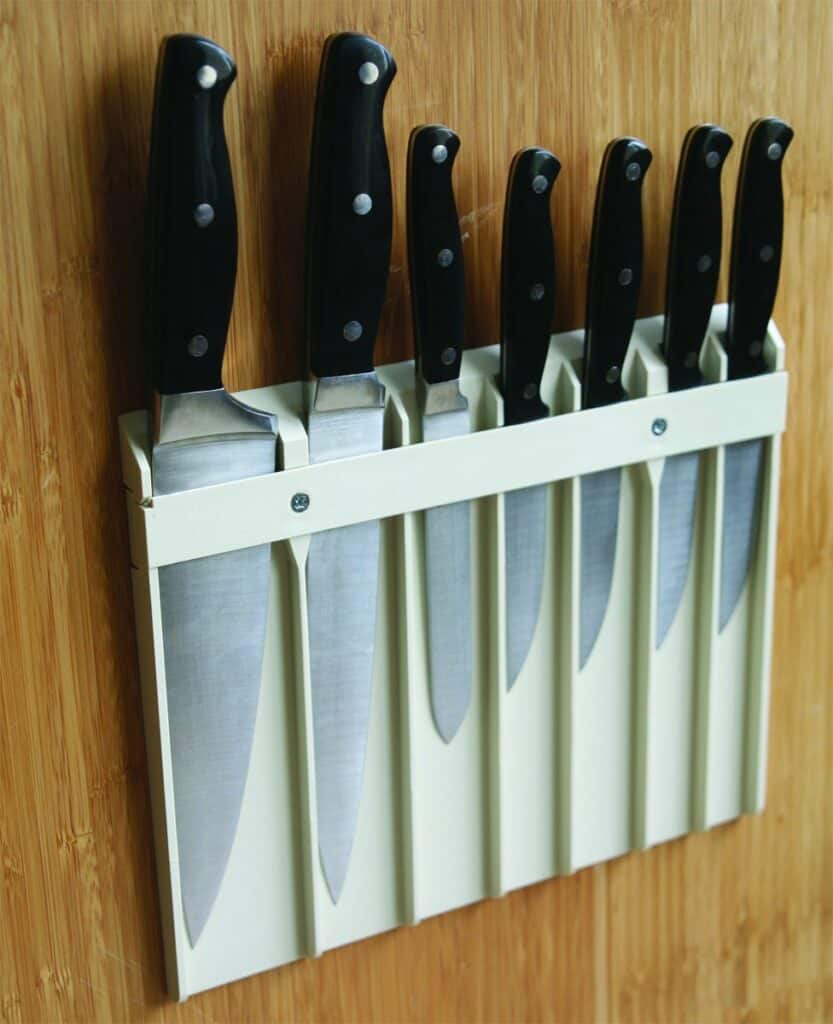 Bedside Organizer
Nightstands in an RV or Camper are pretty much nonexistent, so instead use a bedside organizer to hold your phone, flashlights, books, etc!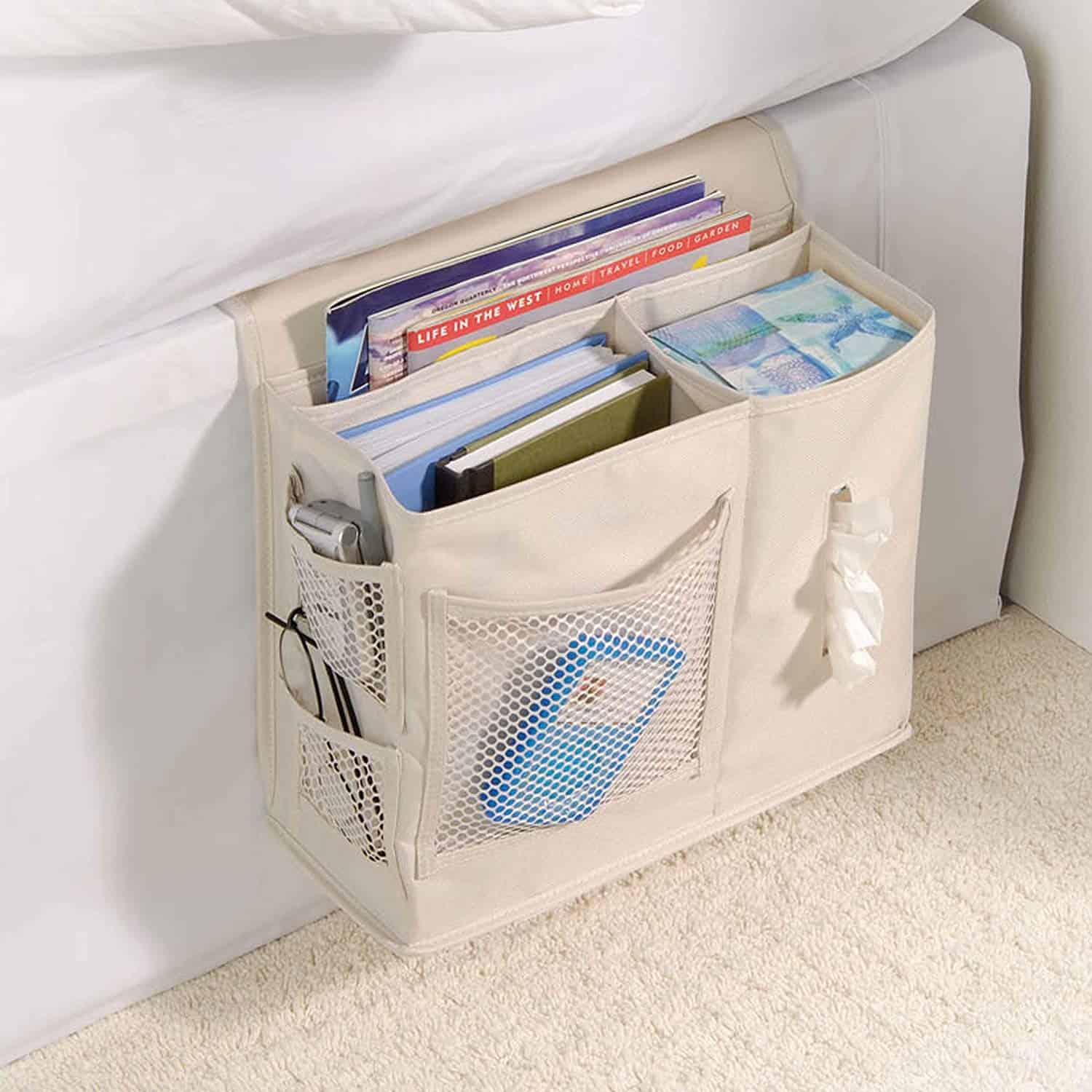 Use a Cord Reel
Use a cord reel to keep hoses and extension cords organized! We use this one in our camper!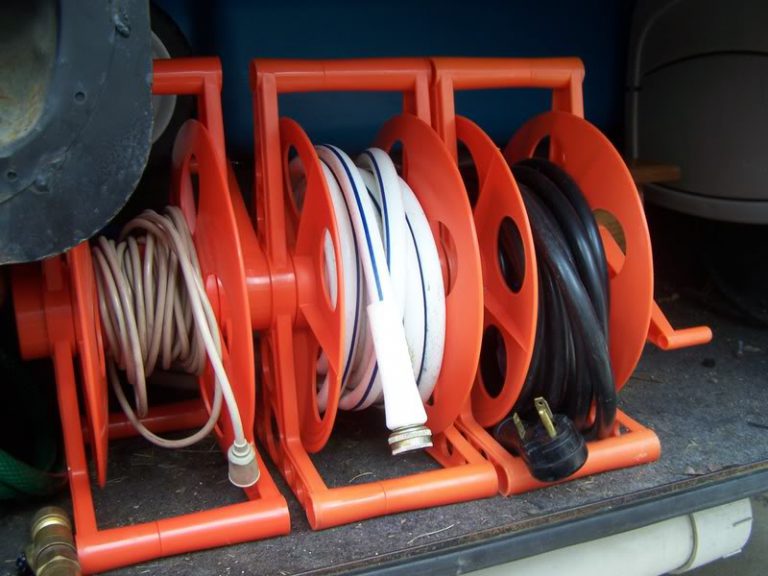 Tip & Image Credit: RV.net
Use Towel Bars To Organize Toiletries
If your camper bathroom doesn't have a cabinet, or you just don't have enough room in the cabinet to store all your toiletries, install a towel bar on an empty wall. Then you can hang containers on them to hold your toiletries!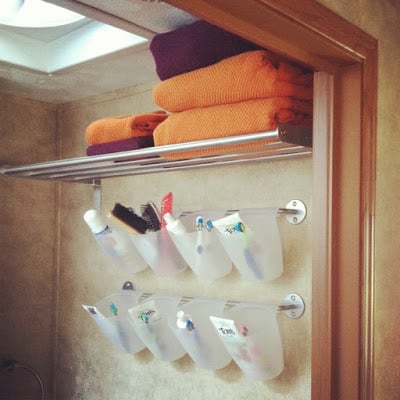 Tip & Image Credit: We Choose This Life
Add More Hooks To Your Shower Rod
Add extra S hooks to your shower rod in your camper bathroom to hang towels on to dry or for an extra place to store them!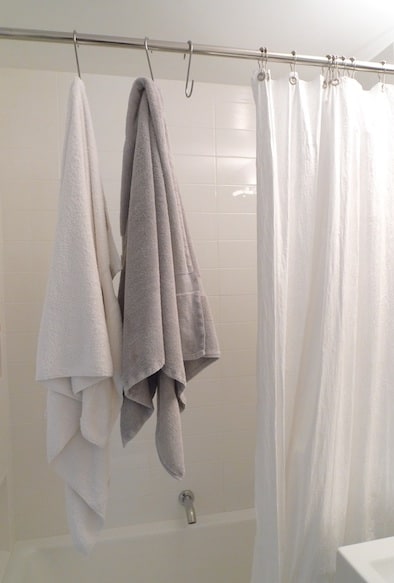 Tip & Image Credit: Improvised Life