This Post May Contain Affiliate Links. We earn a commission if you click this link and make a purchase at no additional cost to you.
Have you ever found yourself asking "What's For Dinner?" And then you can't decide what to cook so you just pick something up on the way home. More than likely the answer to that is YES!
This used to be me. My husband and I were terrible at meal planning. We would go spend $100 dollars a week at the grocery store and then still eat out a few nights a week. However, this came to a screeching halt when I realized in just three weeks we had spent over $800 dollars on food.
This was a BIG PROBLEM! 
How was it possible that I had spent almost a whole paycheck on just food? I realized the answer was simple. I wasn't meal planning!
Meal planning is creating a list of meals to eat that work around your schedule. Not just creating a grocery list of what you want to eat but you don't know when. Doing this can get you in big trouble, just like I was.
From then on out I decided we were going to follow a meal plan and created a Meal Planning Printable Binder to do so!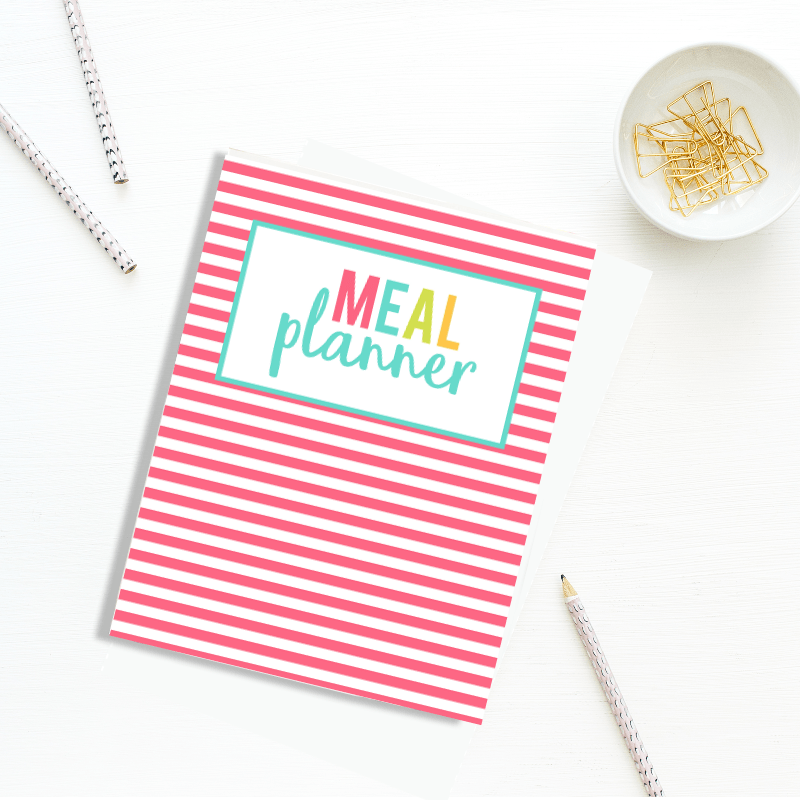 Why You Should Have A Meal Planning Printable Binder
I believe having a meal planning printable binder is important for every family to stay on track with their budget as well as eat healthy and satisfying meals. Plus you will always have an answer for "whats for dinner?"
When I think back to why I was spending so much money on food it boils down to I wasn't prepared.
If we decided we wanted BBQ chicken for dinner but I didn't have any chicken on hand, well that means a trip to the store. And most of the time when you go to the store for one thing, you always come out with 10! Right?
This was the exact reason my grocery spending had skyrocketed beyond control.
If you are anything like me and spending WAY TOO MUCH MONEY on groceries, don't worry! There is a solution!
How To Start Meal Planning
The best way to start meal planning is to have a designated space to do it on. I used to just write my grocery list on a sheet of paper. But with that method, I would lose the paper after my shopping trip and I couldn't remember what meals the groceries were actually for. Or I would forget a certain item to go with one of the meals I was preparing.
Just plain ol' paper wasn't working, so I created a Meal Planning Printable Binder!
Create A List Of Favorite Meals
With the Meal Planning Printable Binder, first, list out your family's favorite meals. Do you like taco Tuesdays, pizza Fridays, or meatless Mondays? It is good to have a running list of meals that your family enjoys. That way you aren't stuck eating the same thing over and over again. Having a list right within your binder makes it so much easier to mix it up and remember meals you may not have tried in a while!
Take Inventory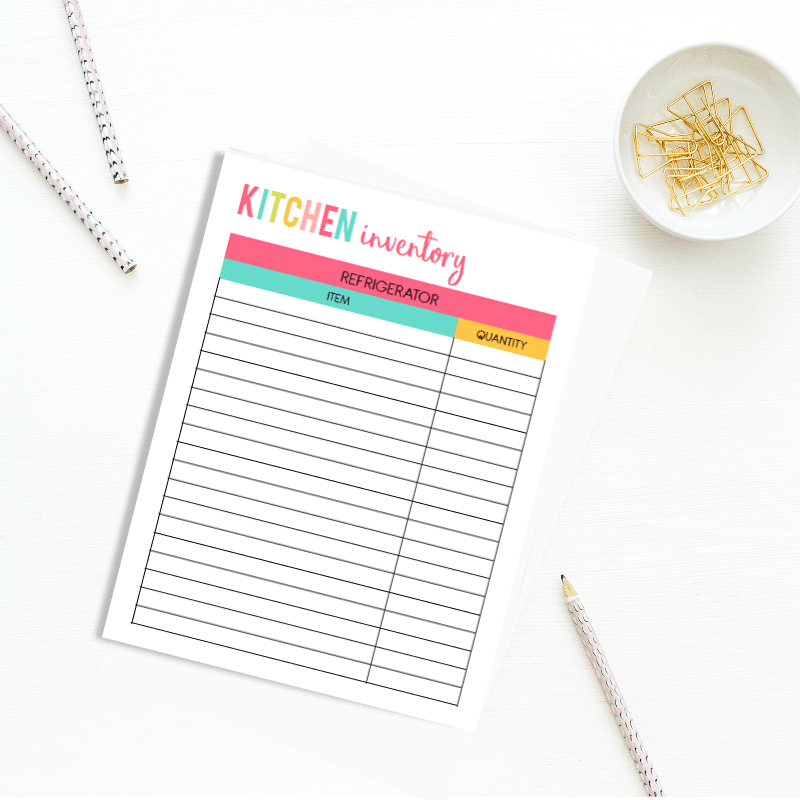 If you love to make lists and keep track of things, then you will love these pages of the Meal Planning Printable Binder. The binder comes with a page to track the food you have on hand. It is broken down into fridge inventory, freezer inventory, pantry inventory, and in case of emergencies inventory.
Plan Before You Shop
Meal planning will never be successful if you do not plan out your meals before you go to the store. I like to go to the store weekly. Each week before I go I check out Krogers ads and coupons. Then based off what's on sale I decide on meals for each day of the week. Using the Grocery List/ Meal Planner printable I can plan out my meals and my shopping list all on the same page.
Planning my meals this way makes it easier to avoid impulse buys and plan my meals around the grocery stores deals.
Methods for Meal Planning
There are a few printables included to help you decide how to plan out your meals. You could do it weekly, bi-weekly, or monthly.
Weekly & Bi-Weekly Plans
If you like to grocery shop once a week or every two weeks, then the weekly plan is best for you! Once a week plan out your meals for your whole family. Don't forget to plan for breakfast and lunch as well. Not planning for those meals can cause you to spend more money by eating out.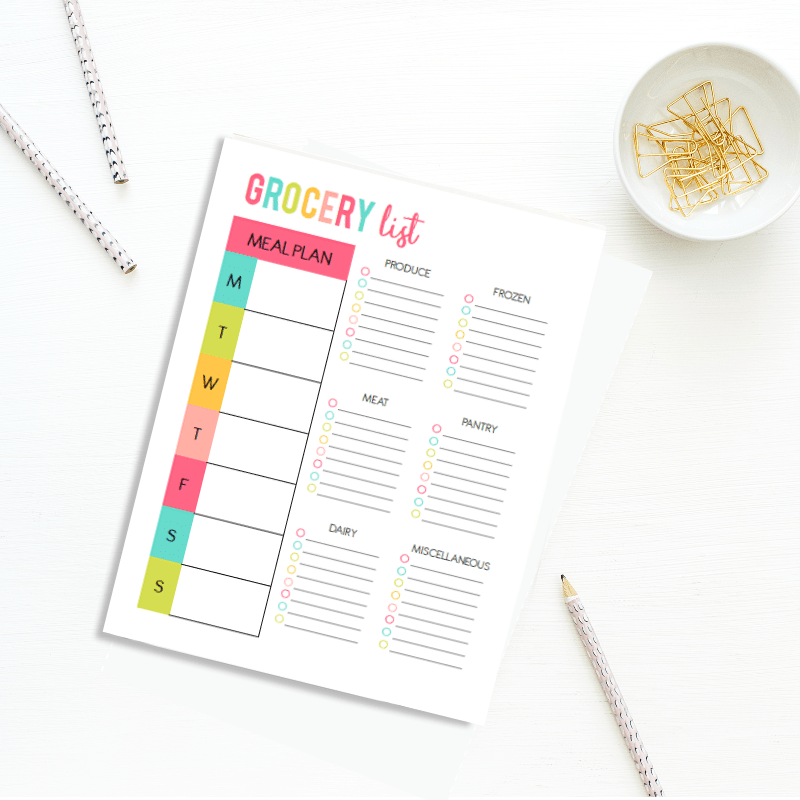 Monthly Plans
If you plan out all your meal plans a month in advance then you can use the Monthly Meal Planner. The monthly meal planner is a calendar that you can fill out meals for each day of the week for a whole entire month.
If you don't have a lot of time to go to the store, planning a month out in advanced could be an advantage to you! You could go to the store once a month and purchase all the groceries you need for that whole month.
If you are ready to start meal planning and take control of what you spend on food you can grab the Meal Planning Printable Binder here! It includes 15 pages to help you plan out every aspect of meal planning! You can plan your meals, shopping list, and keep an inventory of what you already have on hand!