This Post May Contain Affiliate Links. We earn a commission if you click this link and make a purchase at no additional cost to you.
Going to college is always such an exciting time. I remember shopping for all my dorm essentials before I even graduated High School! I was so excited to get all new stuff and decorate my dorm super cute and trendy! It was so much fun! The only downside of heading off to college and staying in a dorm is that you have to live in such a compact space! Luckily, there are a ton of organizing items out there to make transitioning to a dorm super easy! We have gathered up a list of everything you need to organize your dorm room! Check it out!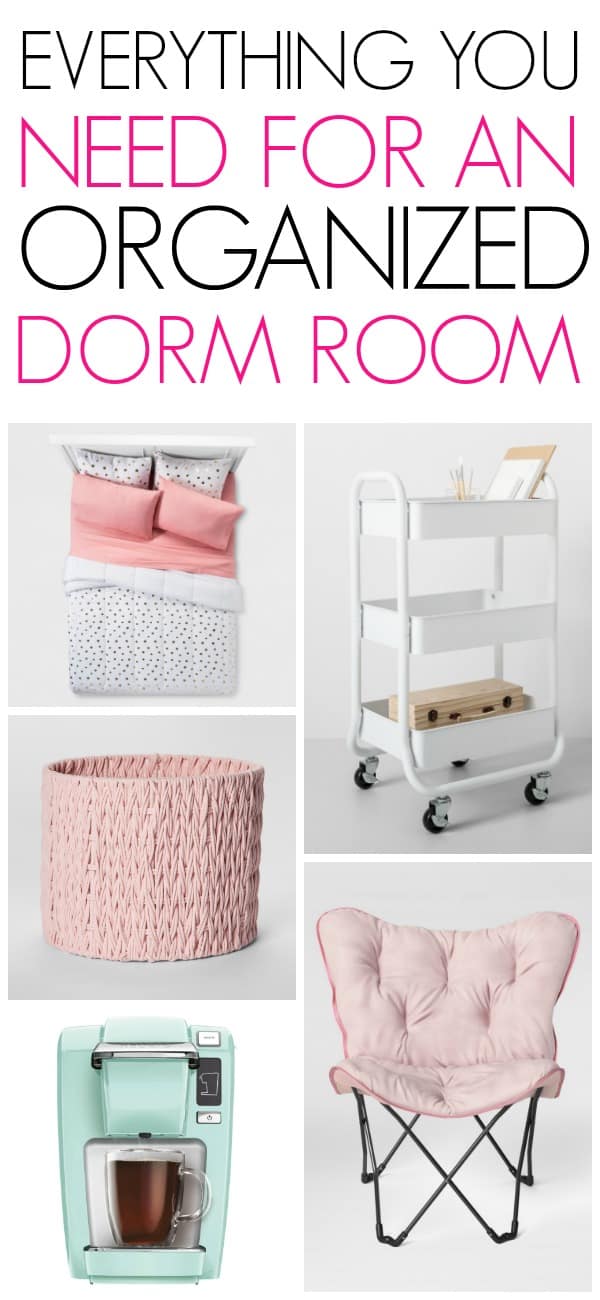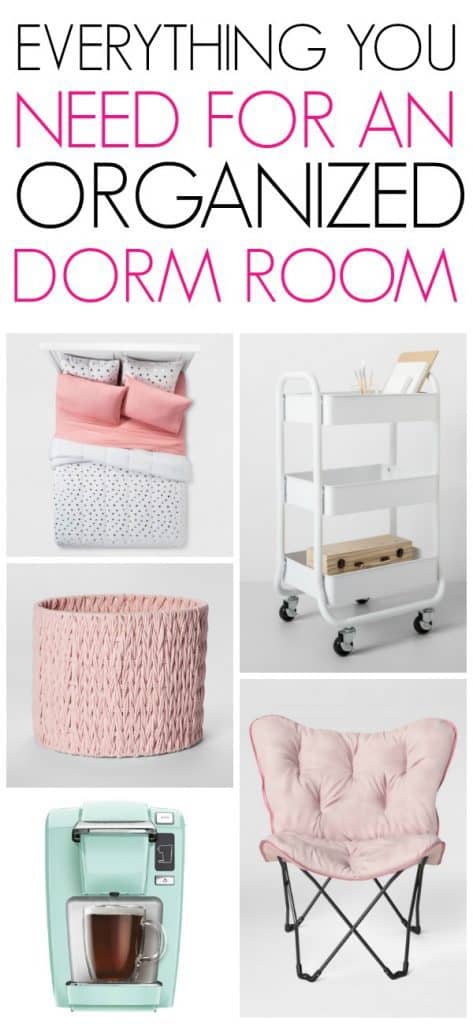 Everything  You Need To Organize Your Dorm Room
Bedding
Make your dorm room chic and stylish this year with bedding from Target! They offer Twin XL sheets and comforters to fit your dorm bed perfectly! I love this Printed Comforter Set! The soft pink and gold accents are super cute and the comforter is soft and light, making it comfortable all year round!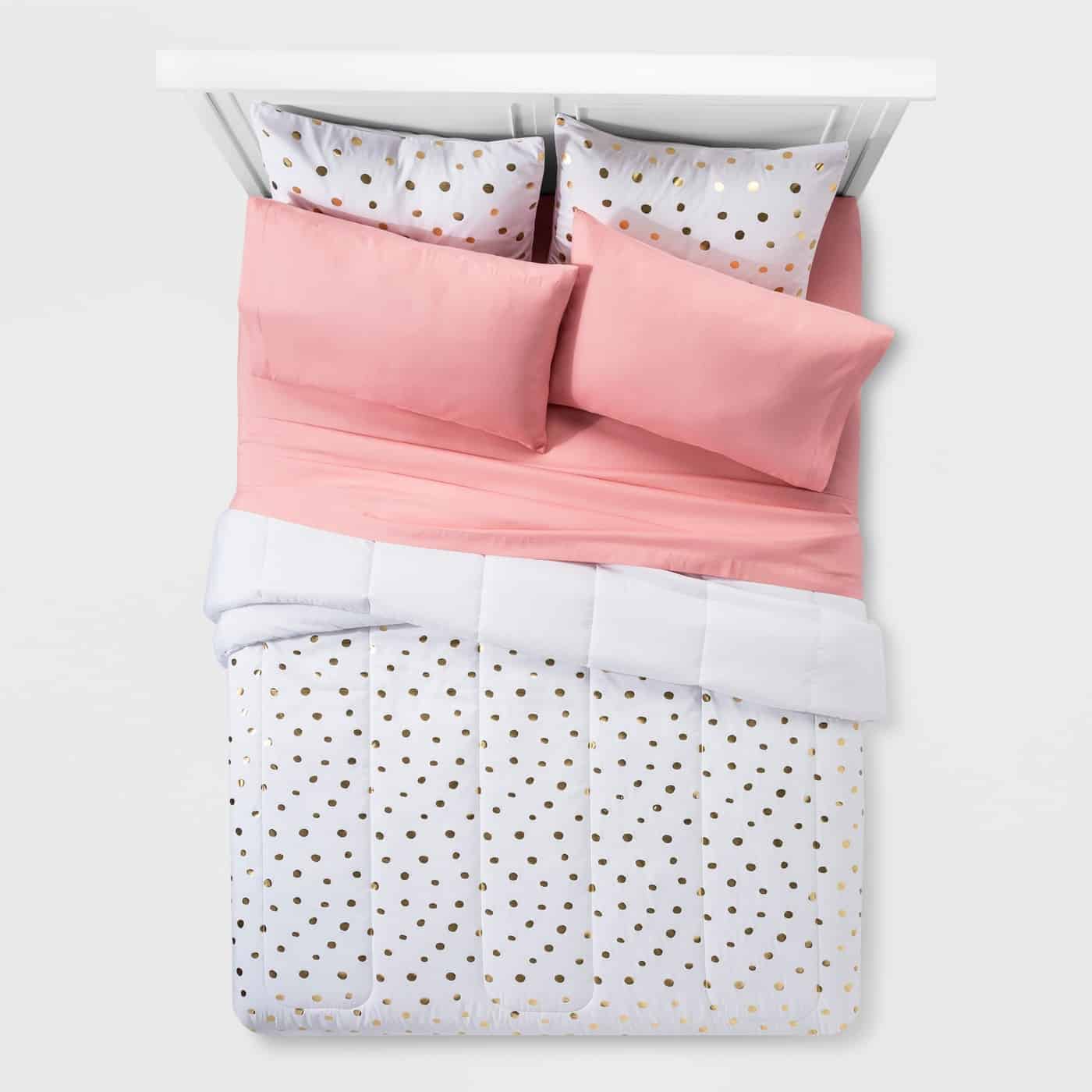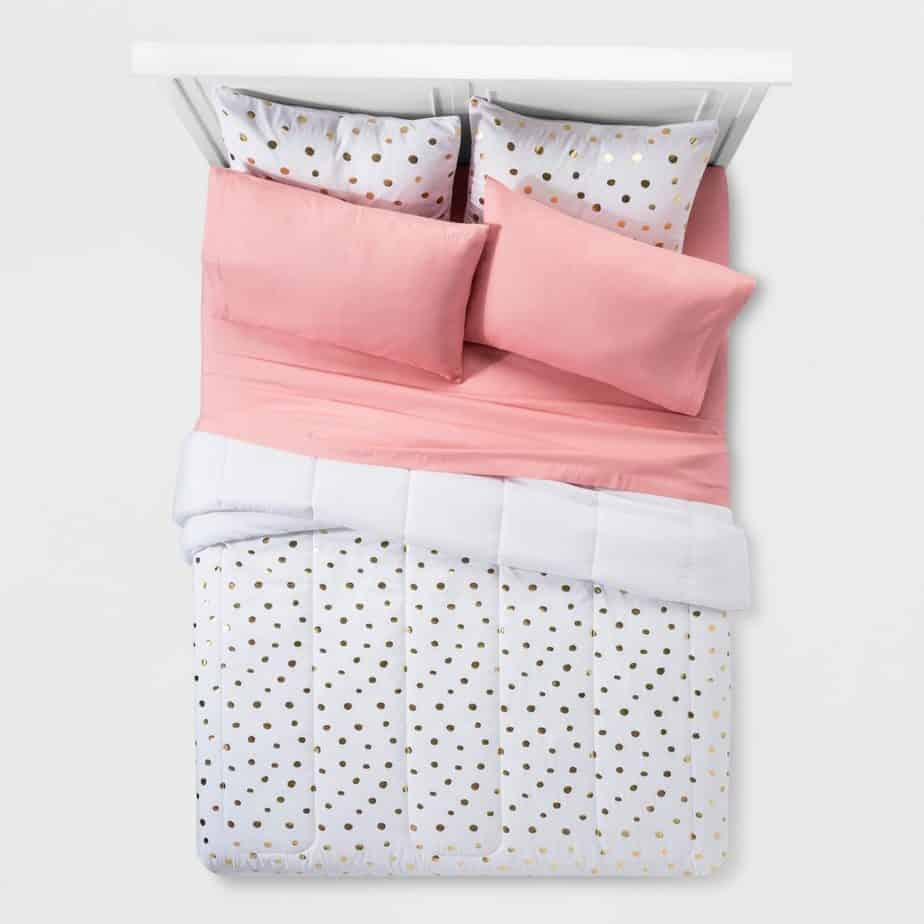 And these matching accessories will make your bedding comfy and welcoming!
Storage Units
Maximizing your storage space is essential for a functional and organized dorm room. To gain extra storage you have a few options!
Use Cube Organizer Shelves. This is the best way to gain extra storage! This shelf organizer has 6 shelves that you can leave open or use cube storage bins to store books, supplies, or personal items!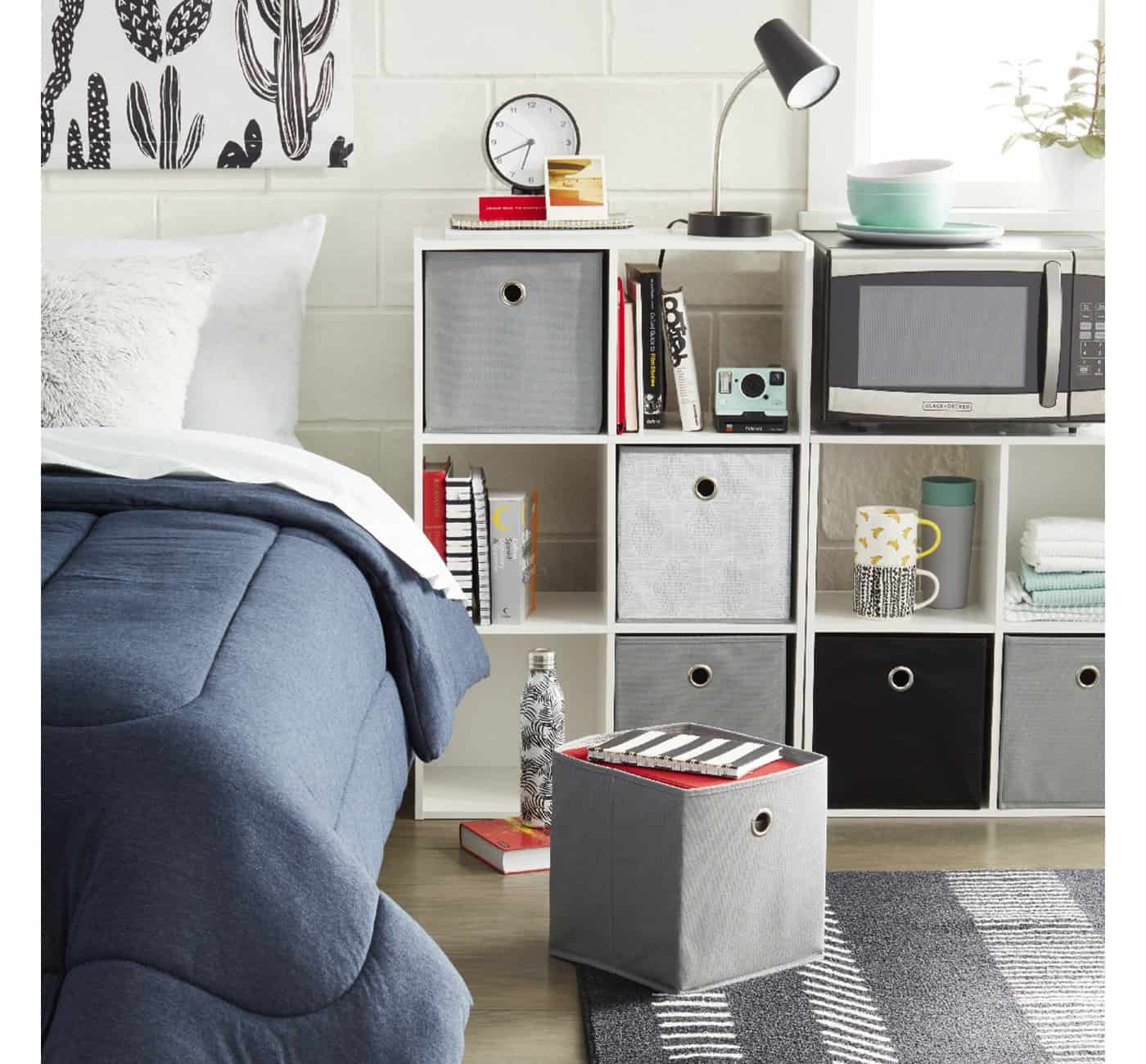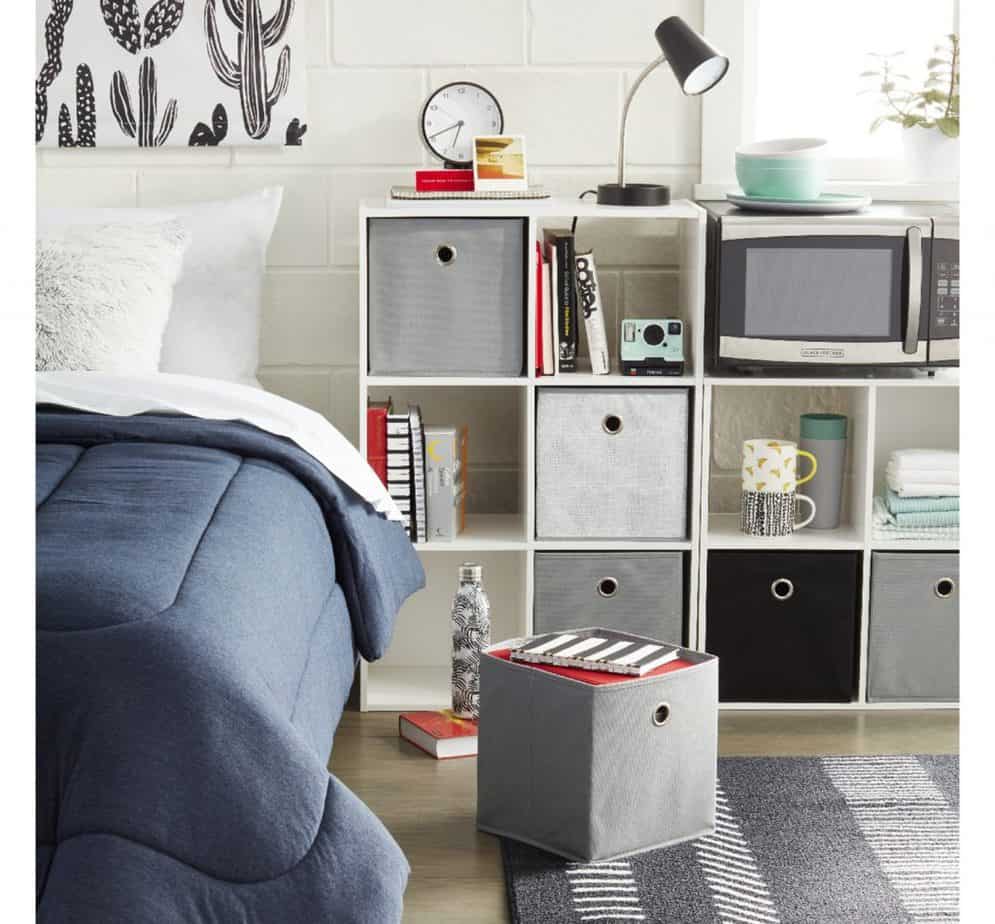 Typically dorms only provide one small dresser and most of the time that is not enough drawer space! If you need more drawers for your clothes, a drawer tower is perfect! It adds three more drawers for you to maximize storage space!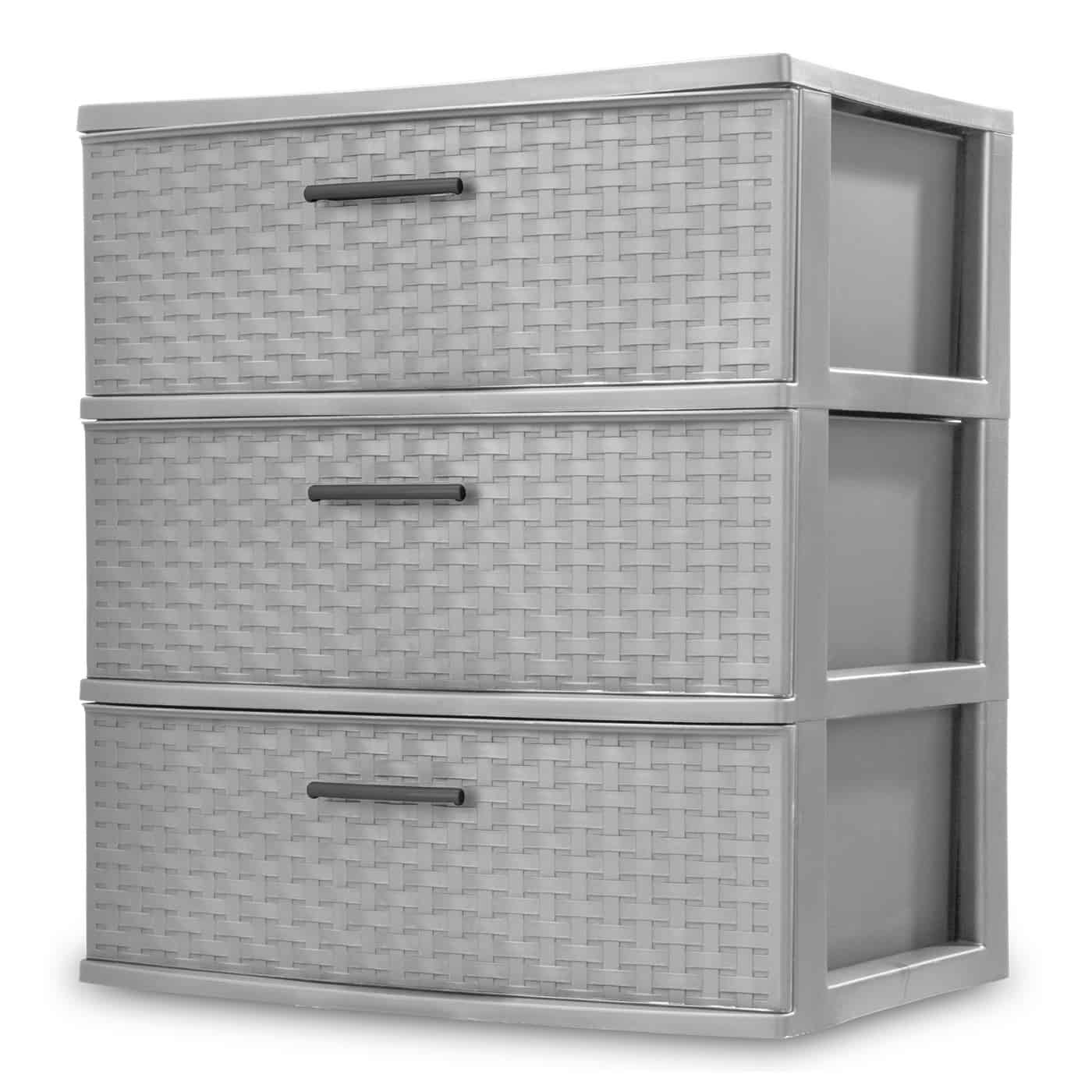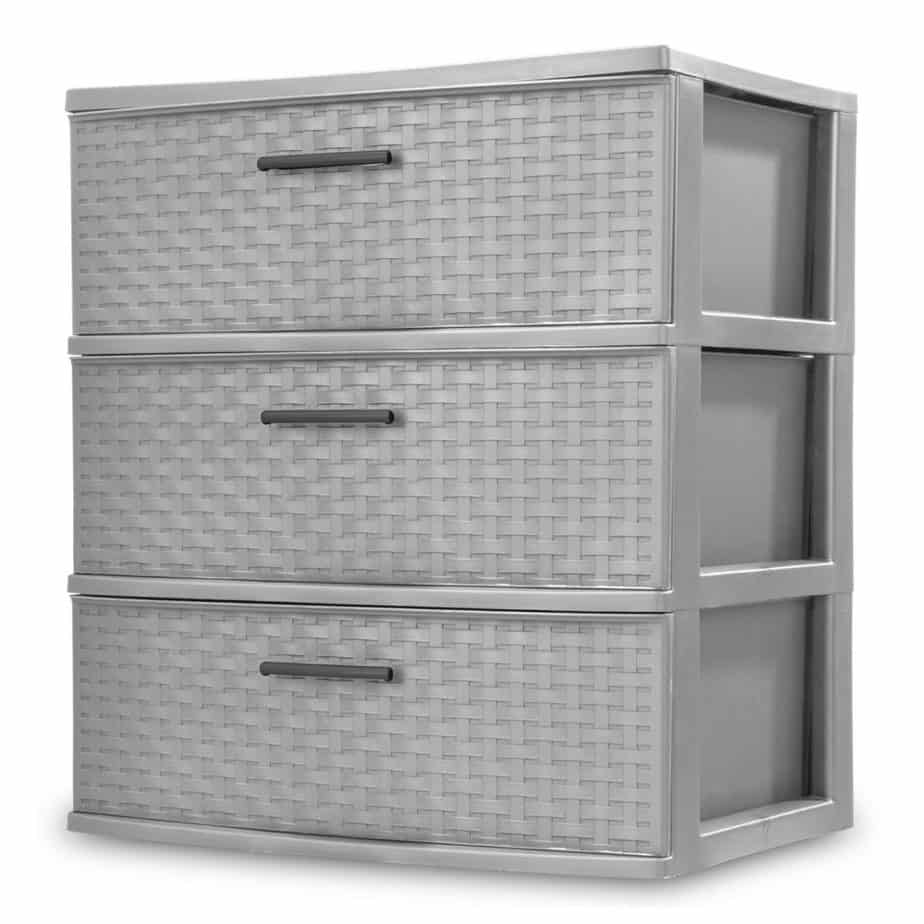 If your dorm has a closet, a hanging closet organizer will give you extra shelving space to store clothes, shoes and accessories. This closet organizer has 6 shelves and comes with two drawer bins!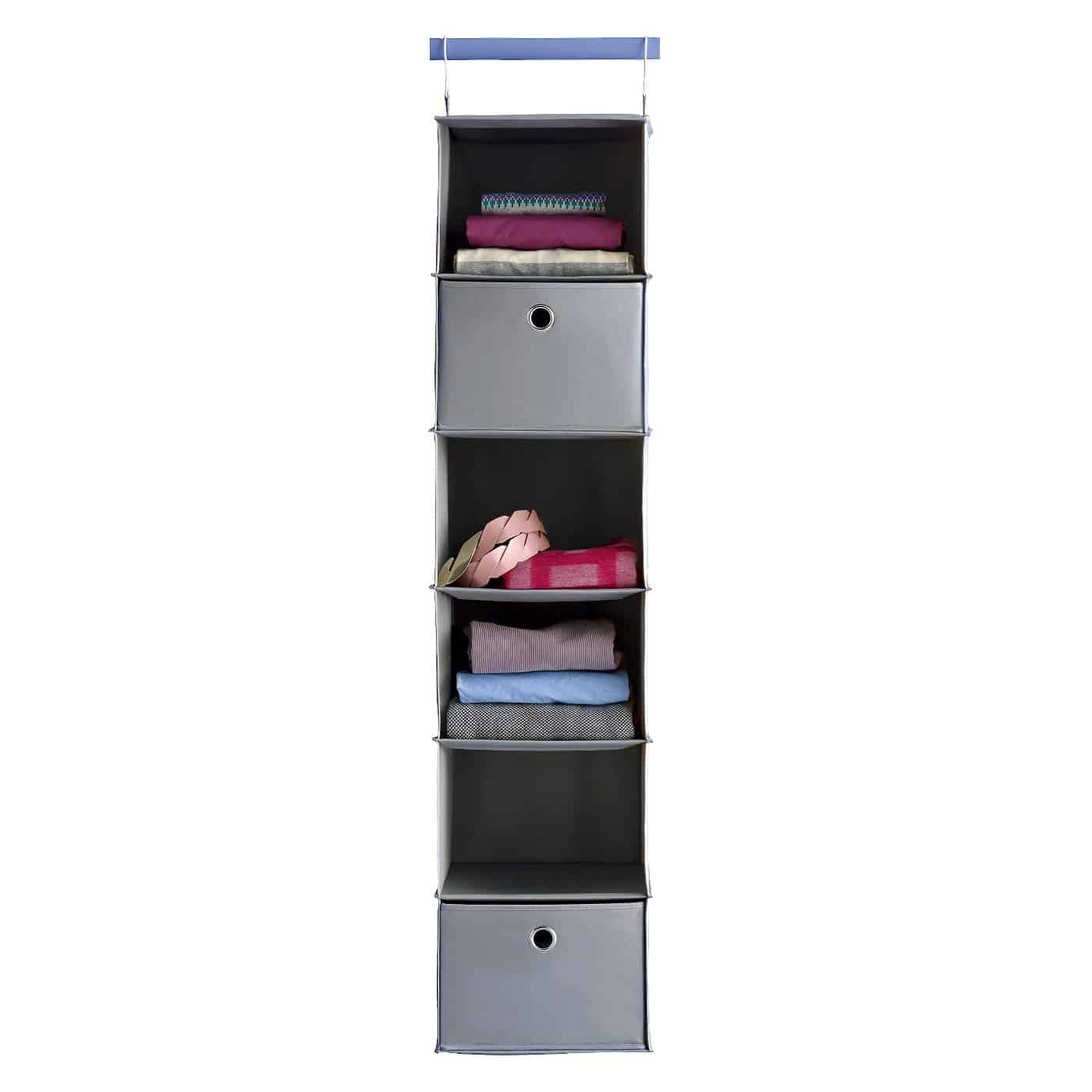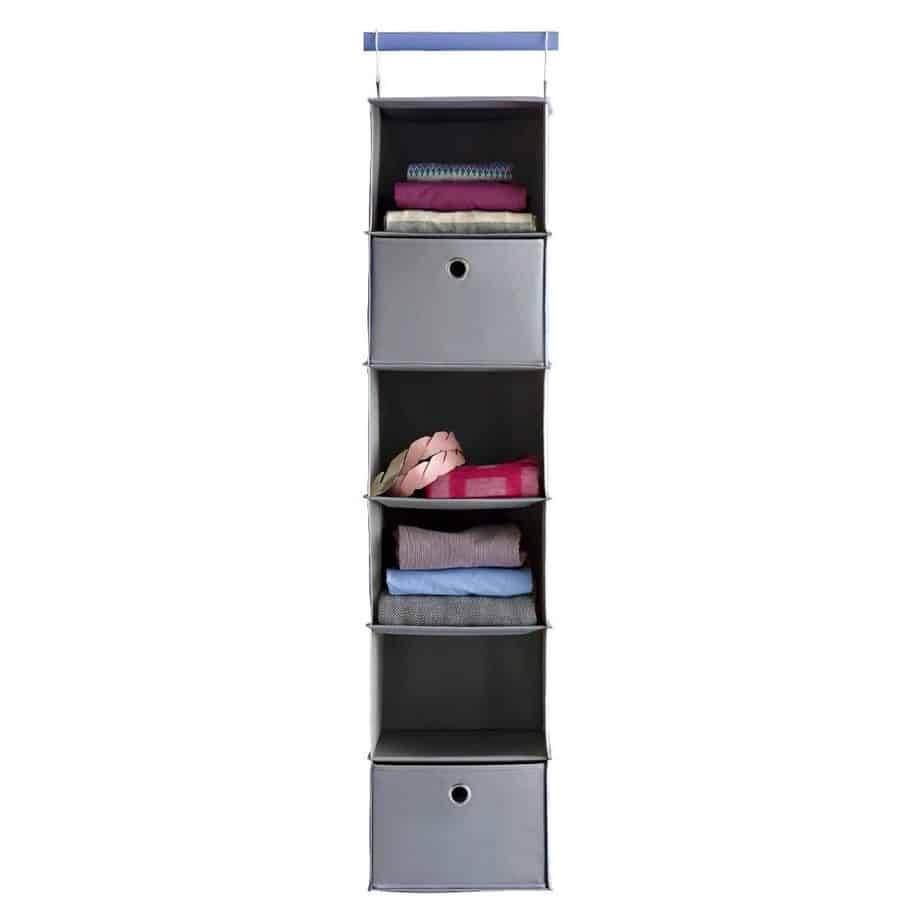 You can also use a rolling storage cart to store homework supplies, toiletries, makeup, and accessories, or use it as a nightstand! The possibilities are endless and these carts are so handy!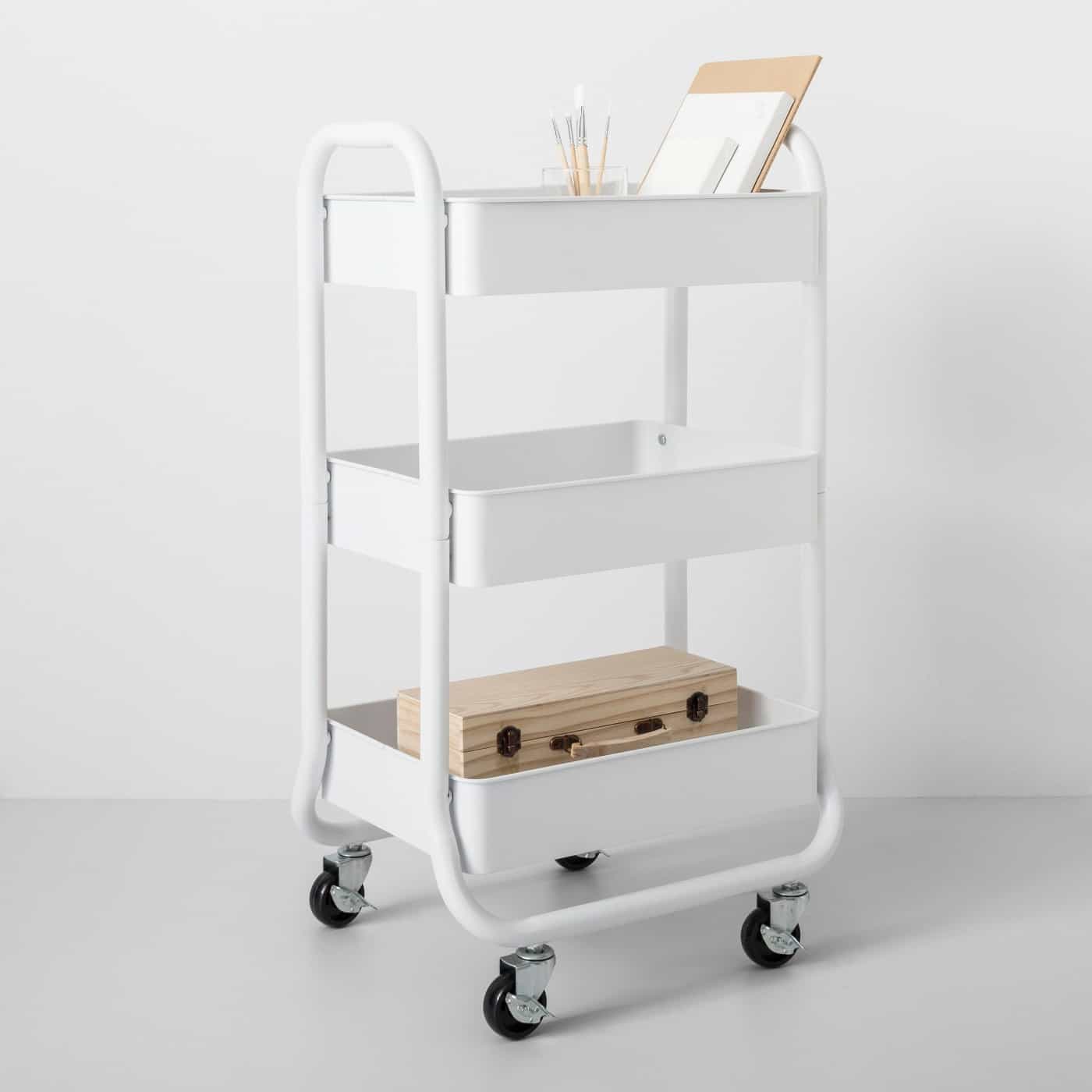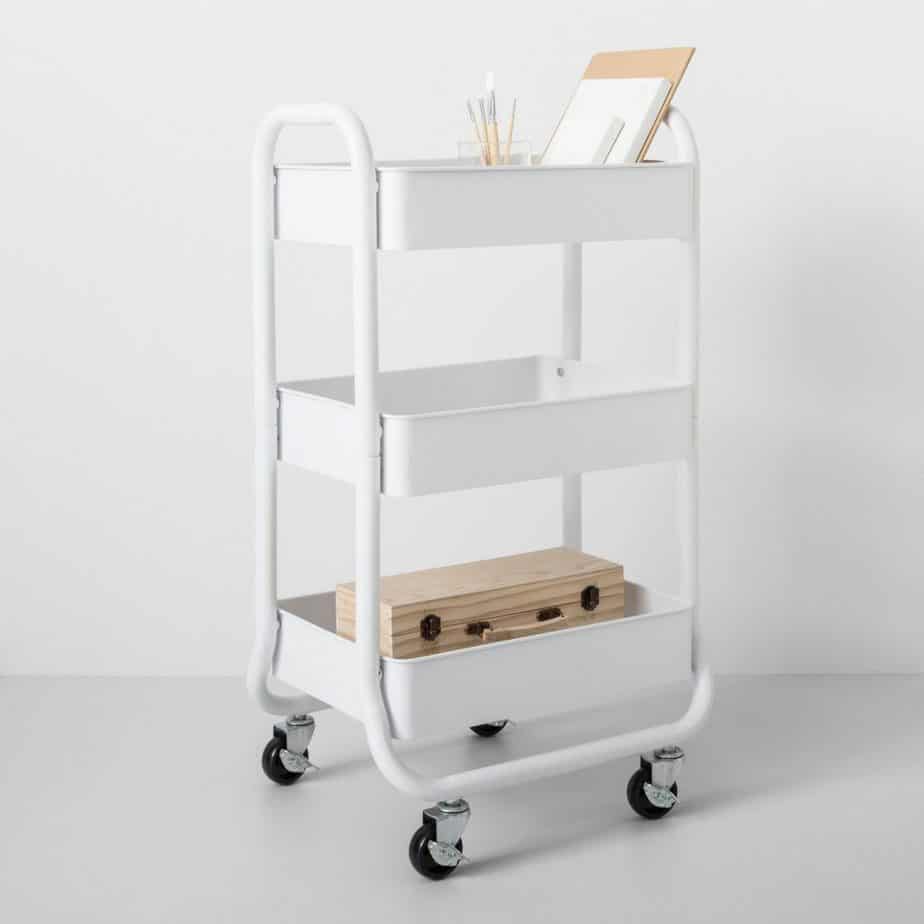 Baskets & Bins
Using basket and bins is a great way to keep your dorm organized and clean! You can use them on shelves, under your bed, or just sitting around the room! Here are a few of our favorite storage bins to organize your dorm room!
Desk Organization
Having an organized desk is so important for being efficient and organized with your school work! Target makes it really easy to have an organized desk that is super cute! Their gold collection by Threshold matches the pink and gold bedding! Your dorm room will be the place to be with this chic and trendy decor!
Everything Else You Will Need To Organize Your Dorm Room
Appliances
You're not always going to want to go to the cafeteria to eat for breakfast or a late night snack, so you really need a few small appliances for your dorm. A mini fridge, microwave, and toaster will be enough for you to make almost anything you would want to eat on the go!
Shower Accessories
Whether your dorm has its own bathroom or you have to share a bathroom, you will definitely need a shower caddy and enough towels on hand!
Chairs, Ottomans & Stools
Make your dorm extra comfy and give yourself more places to sit by adding some chairs and ottomans!
I hope this school year is so great for you! You will be all set to have an awesome dorm with these essentials! You will be able to organize your dorm and have a space you will enjoy!