This Post May Contain Affiliate Links. We earn a commission if you click this link and make a purchase at no additional cost to you.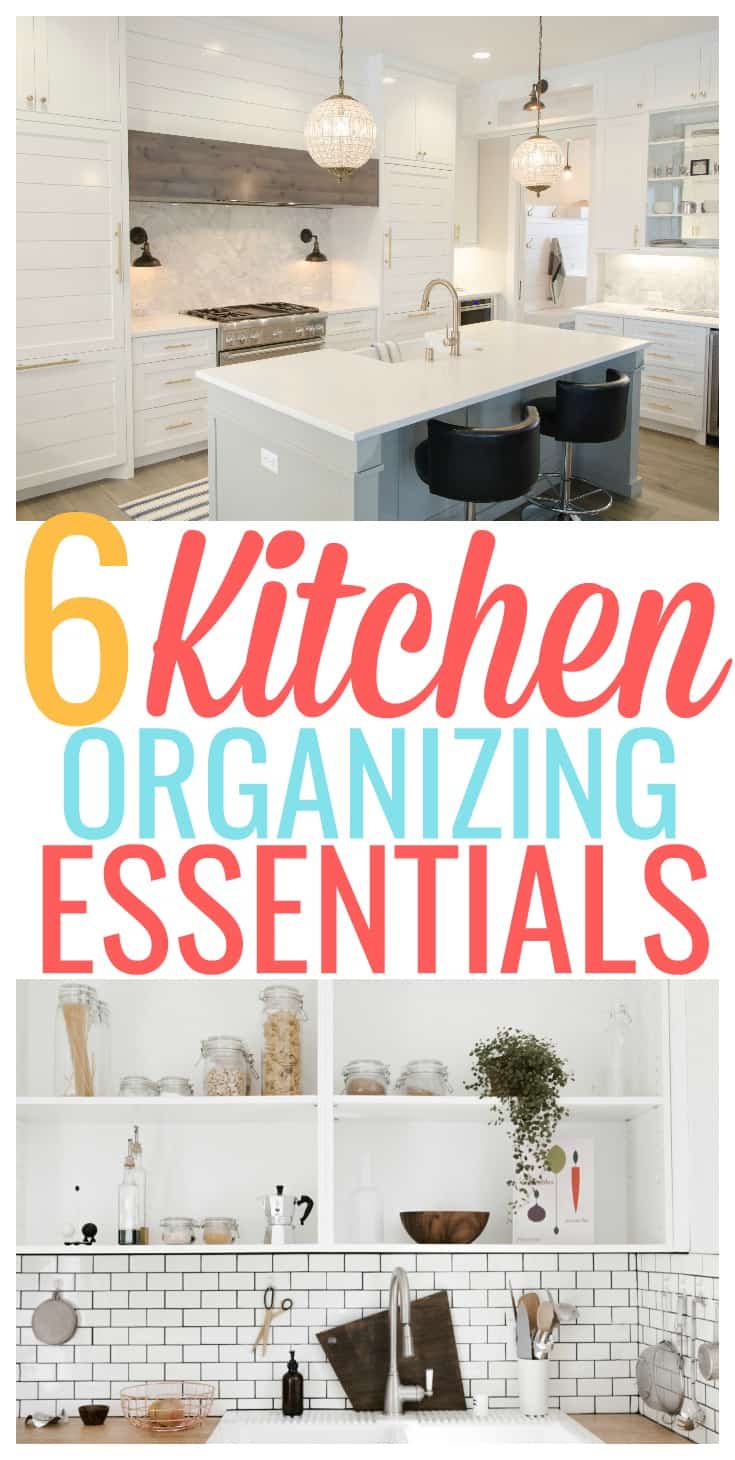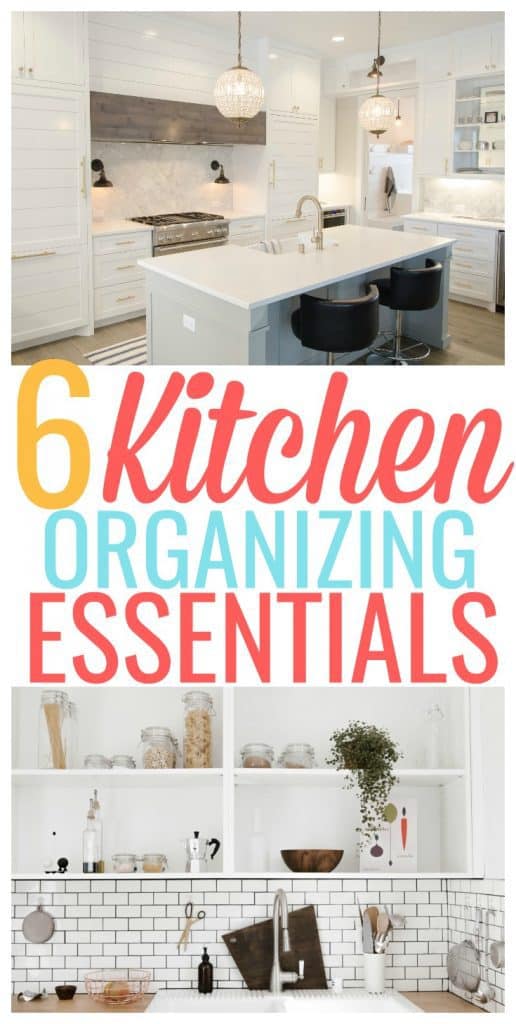 I love to have an organized kitchen!
When it gets dirty and cluttered I get super stressed, so I try to keep my kitchen clean all the time. However, I'm a working Mom and that is much easier said than done. To make it easier on myself I installed a few organizational products in my kitchen that makes cleaning a breeze. Check out these products I use and organize your own kitchen!
Pan Lid Holder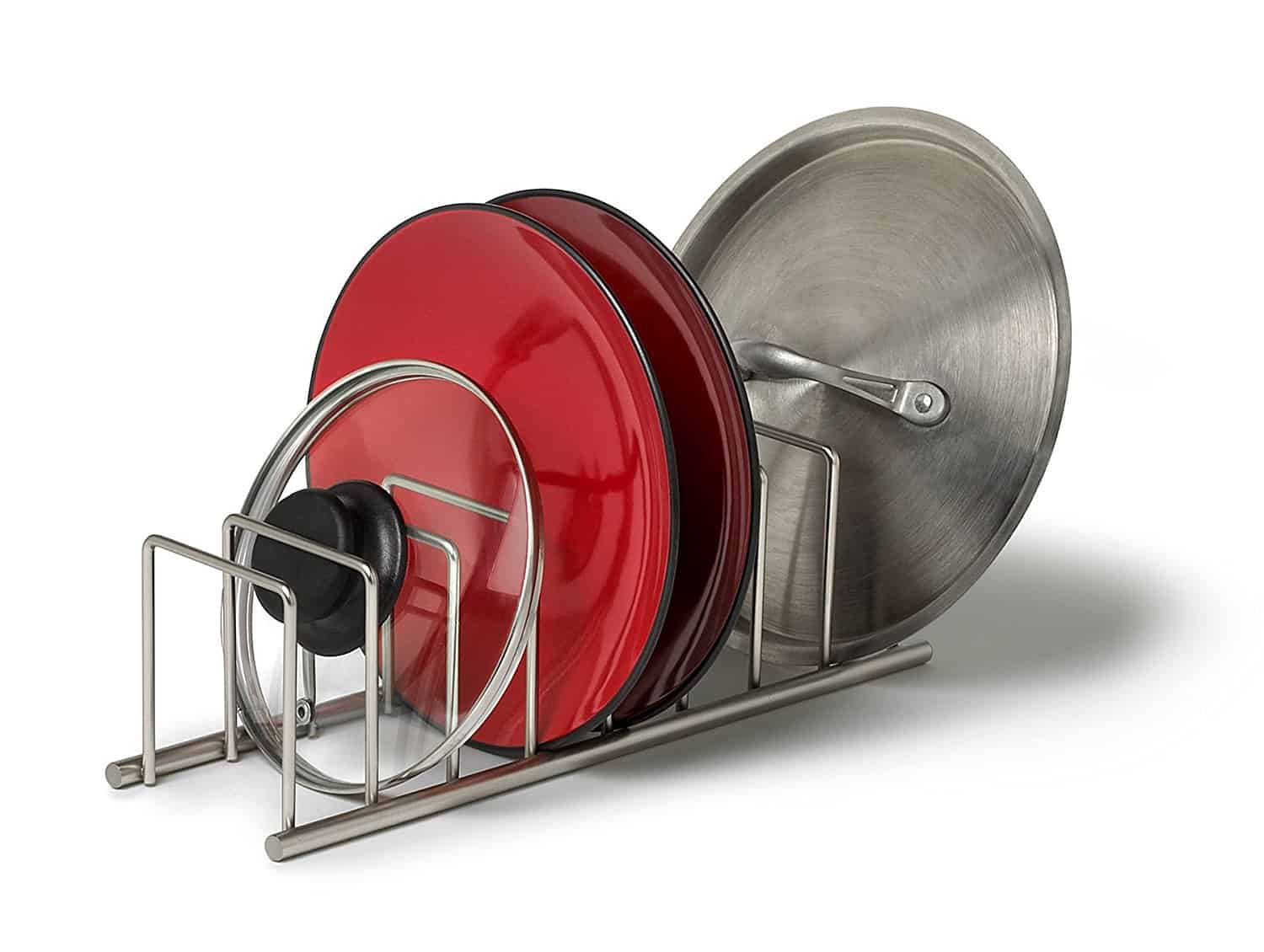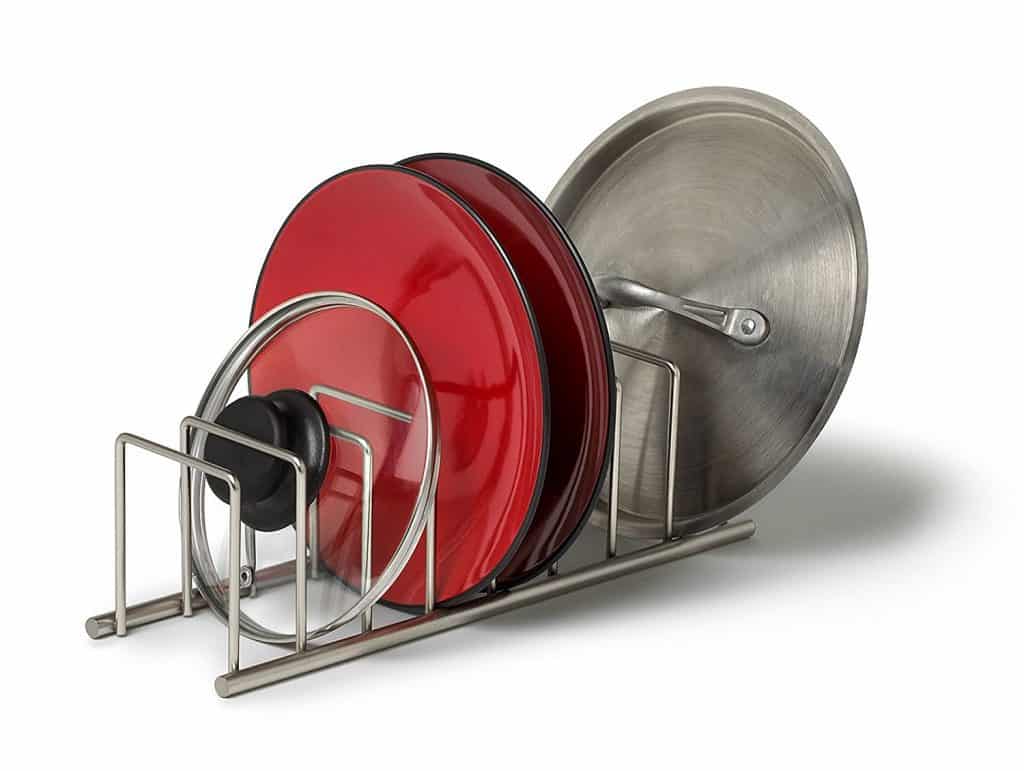 Pan lids are a huge space sucker! Before I purchased a pan lid holder they were scattered around in the bottom of my cabinets. It was really a huge frustration trying to pick out the one I needed without them all sliding everywhere. But then I found a pan lid holder at TJ Maxx and it has made such a difference in my pots and pans cabinet. Now all my lids are neatly stacked just like my pots and pans. If you don't have a TJ Maxx you can find a pan lid holder on Amazon here!
Knife Block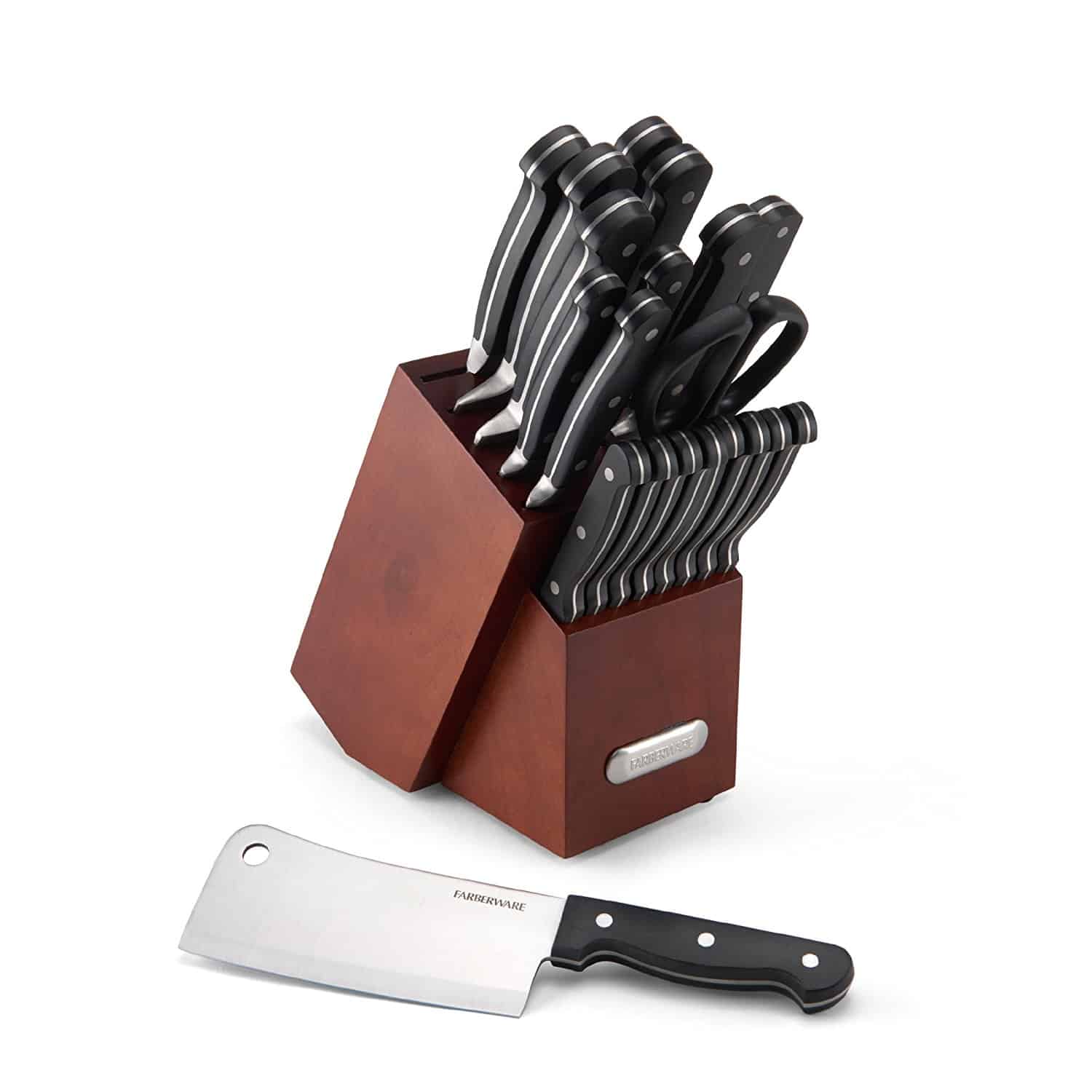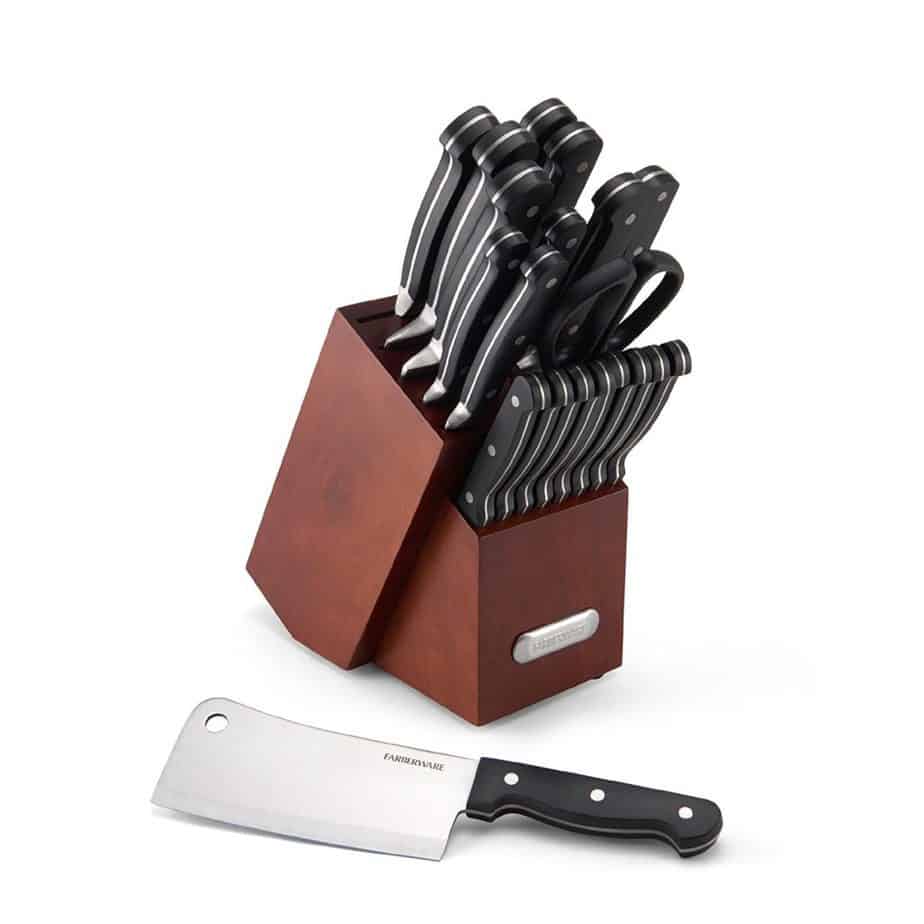 Even though I have a silverware organizer I keep my knifes separated in a knife block. I don't want my babies little fingers reaching into the silverware drawer one day and getting cut on a knife. Knife blocks are a great way to store your knives and some of them even come with a sharpener already built in. Plus they are small and do not take up too much room on your counter!
Utensil Drawer Dividers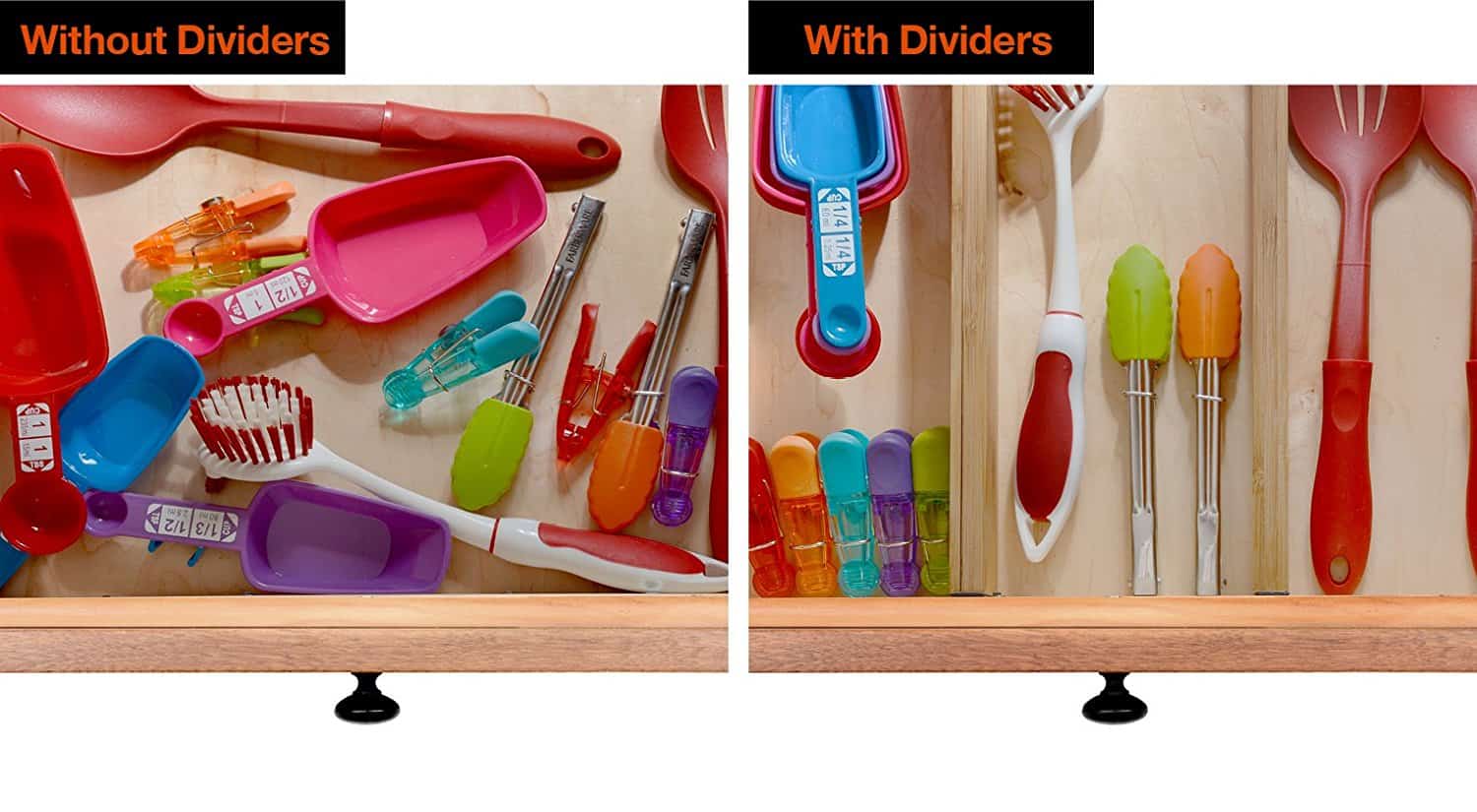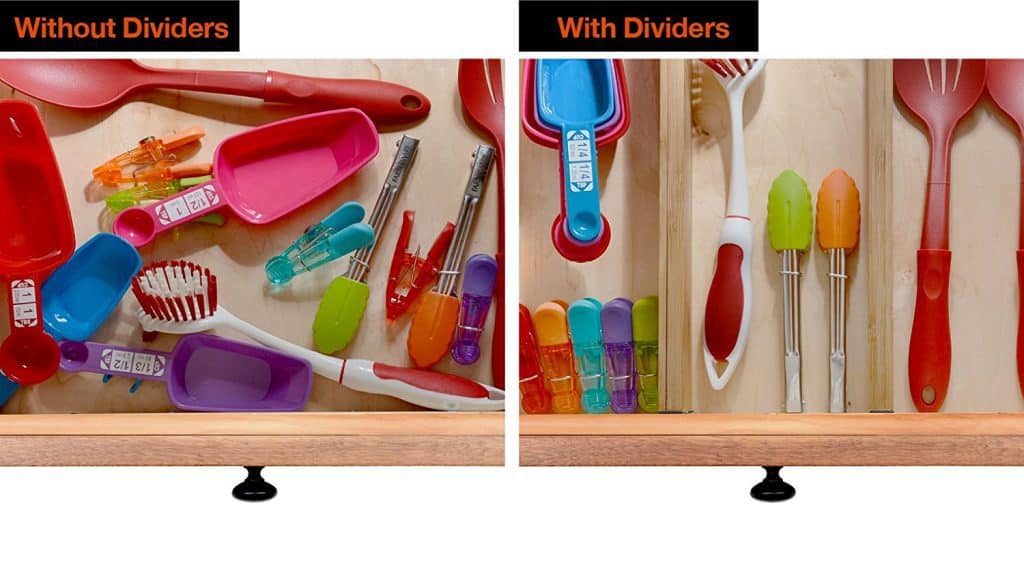 If you're like most Moms, we all have a drawer in our kitchen with all or utensils (spatula, whisk, measuring spoons, etc.) These drawers tend to get so cluttered and utensils are all over the place. It used to drive me crazy! I could never find my potato peeler because it was always buried under spatulas. But then I installed these drawer dividers and now I have each different utensil organized in sections within the drawer.
Spice Rack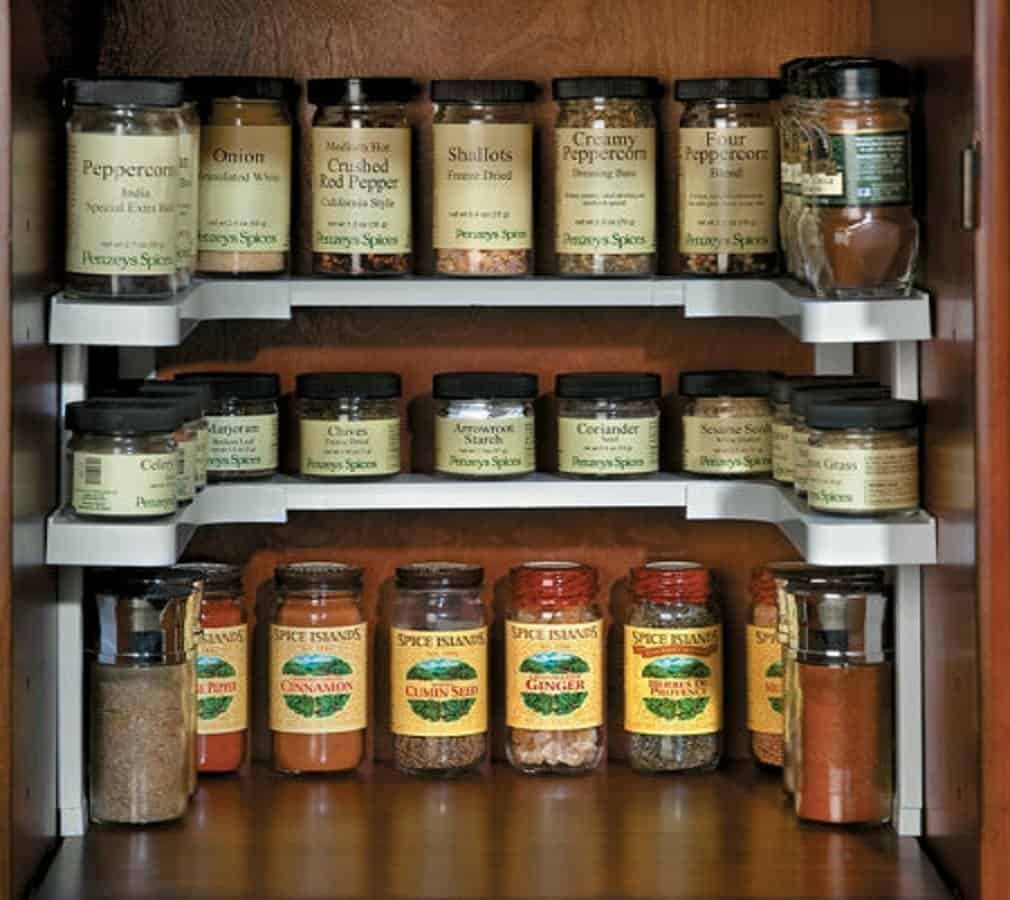 I have my spices stored in two separate places. First I have a revolving spice rack right next to my stove. It includes all the spices that you may use on a regular basis. Then I have a spice storage system in the small cabinet above my microwave. Both of these systems are perfect for keeping my spices visible and easily accessible without digging through a cabinet.
Grocery Bag Storage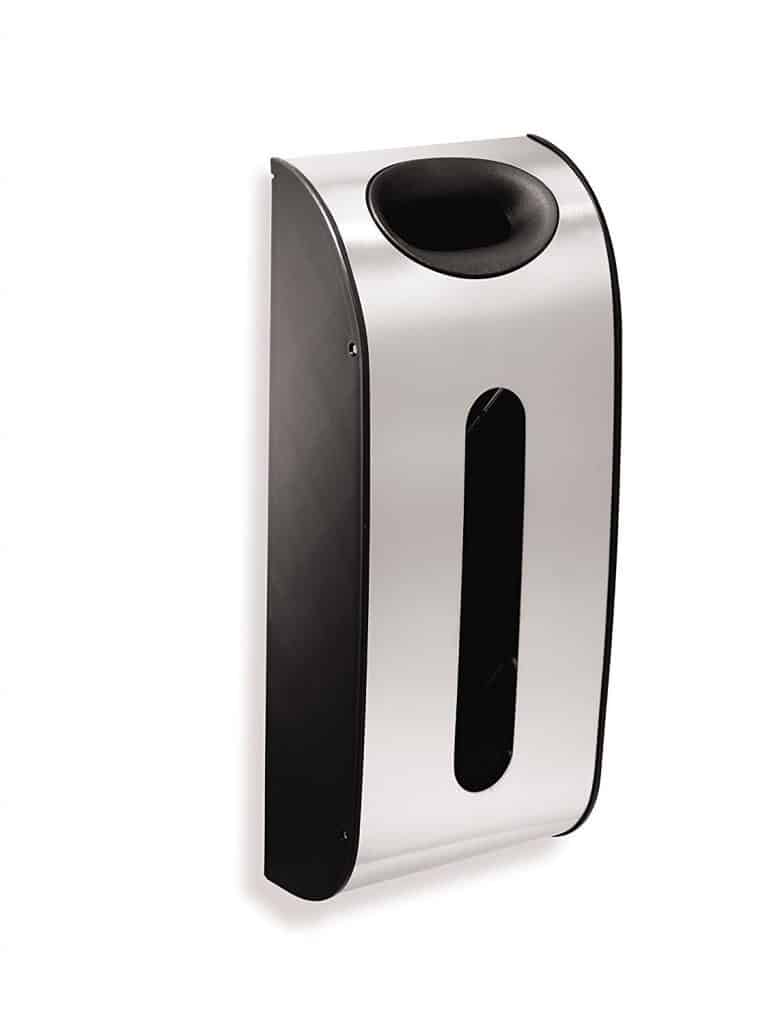 Grocery bags are a great thing to save and reuse. My husband and I pack our lunch in them and we also use them for mini trashcans in our bathrooms. They are so handy to have but they can be a pain to store if you don't have the right tools. I don't want to have grocery bags just shoved under my kitchen sink, so instead, we got this grocery bag dispenser and mounted it on the door under the sink! We have a place for our grocery bags and it takes up space that more than likely not used!
Under Sink Storage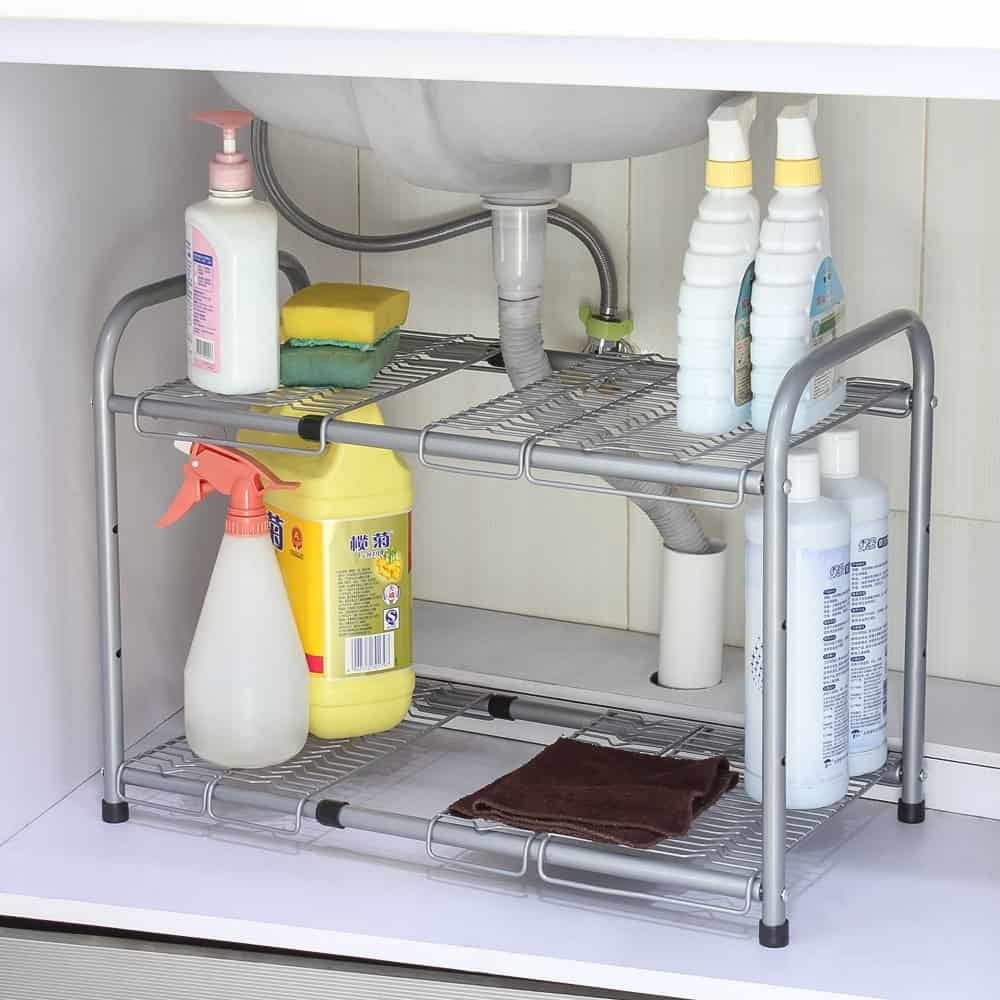 Do you have a ton of cleaning supplies stored under your sink? Me too. I currently have them stored in little boxes I got from the dollar tree. It works well to keep them organized and each bin has its own purpose. Plus each bin is only a dollars so its a cheap way to organize! If you don't have a dollar store in your area check out this sink storage rack that goes around your sink drain.
How do you keep your sink organized? Comment below and let us know!
Related Post: 5 Tips to Keep Your Bathroom Organized