This Post May Contain Affiliate Links. We earn a commission if you click this link and make a purchase at no additional cost to you.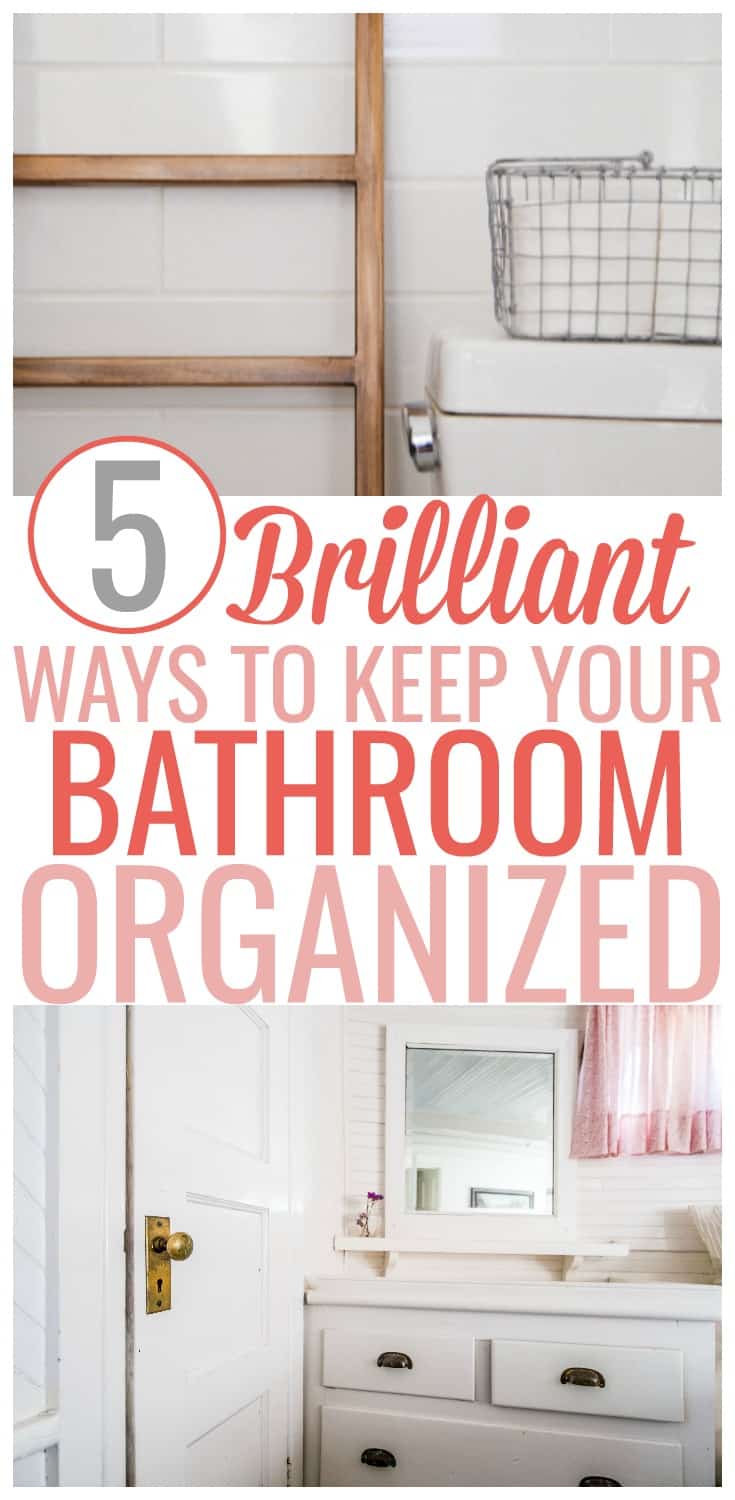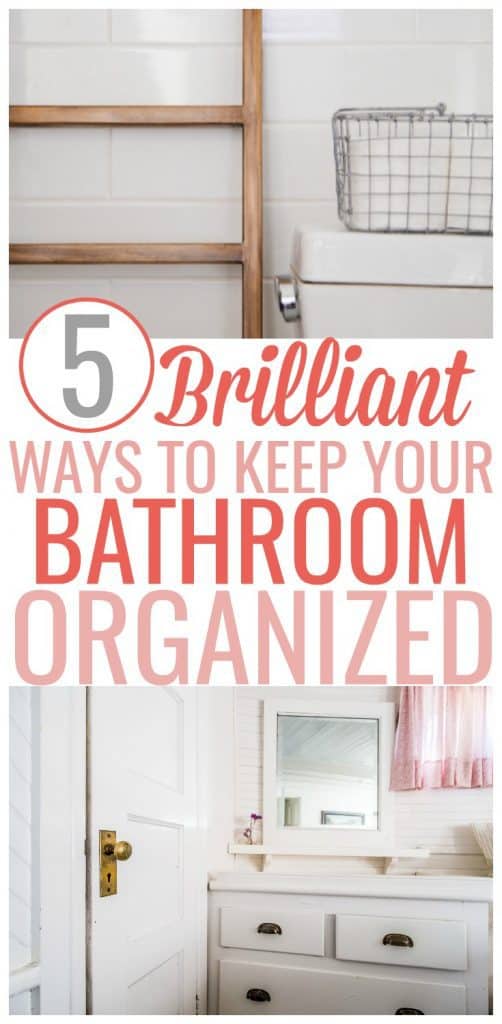 Bathrooms are such a small space. But with that small space comes lots of clutter. It's amazing to me how quickly my bathrooms get dirty. It seems there is always makeup scattered everywhere, empty shampoo bottles in the bathtub, and random cleaners filling the cabinets. So how can us Moms keep our bathrooms clean and organized? Here are 5 tips to keep your bathroom organized and squeaky clean!
Makeup Organization
I have to admit organizing my makeup is one of my pitfalls. I have a countertop organizer but I lack the motivation to actually put my makeup back in it after each use. It's something I need to work on. However, I highly suggest having an organizer. There are so many different options for makeup organizers that you can use depending on the space you have. I plan to upgrade soon to a drawer organizer tray to keep my makeup off the vanity. Rotating cosmetic storage systems are also so handy if you have space. They have a specific place for your brushes, nail polish, moisturizers or facial creams.
Shampoo's & Body Washes
Are your shampoos and body washes scattered about the bathtub on the built-in ledges? Are your kids constantly knocking them off? Organizing all the different soaps you have can be an annoying task. I highly recommend a shower head organizer. They go over the shower head and give you extra space to maneuver around the shower! I recommend one with hooks to hold your luffa or washcloths. If you do not want to hang an organizer on your showerhead, a tension corner caddy is another great option and offer a ton of space!
Bath Toys
We have a little boy that has just discovered the fun of bath toys. He loves to splash and skim his toys across the water. Once bath is done, it's typical for 20 squishy toys to be spread out over the bathtub floor. Our quick cleanup solution is a scoop and drain bath toy organizer. They are awesome! You just scoop up all the bath toys at once before the water drains and the water will drain out from the bottom holes. No more toys in the bathtub and it saves so much time being able to pick them all up at once!
Under the Bathroom Sink
Do you cringe when you look under the bathroom sink? Under the sink can easily become a catch all for bathroom junk. They can also quickly become dirty and grimy from the different products you may have stored under the sink. Yuck! One way to remedy this is to do a quick cleanup under the sink. Throw away any products you no longer use, wipe down the surfaces and then install cabinet baskets to neatly organize your cleaning supplies and beauty products.
Bath Towels
If you have a small bathroom you may not have room for everything under your vanity. Between makeup, cleaning products, and soaps there is not always room for the towels. I have a simple solution for you! A wall mount towel storage rack is a great place to store your towels and is a really cute way to display them. You can mount this to a wall or even to your bathroom door with the right tools.
Organizing your bathroom is a great way to keep it clean all the time! What tips and tricks do you have to keep your bathroom clean? Comment below!
Related Post: 5 Closet Organizing Essentials