This Post May Contain Affiliate Links. We earn a commission if you click this link and make a purchase at no additional cost to you.
Sometimes things in life are so simple we tend to overlook them. This was my problem with our drawer freezer. On a weekly basis, I was complaining to my husband about how there was no room in our freezer (because his deer meet takes up a ton of room) and that we needed to limit the frozen items we bought. It was frustrating! We really needed more room but I had no idea how to maximize our freezer space. We keep a lot of frozen breakfast on hand for our little guy which means a lot of clunky cardboard boxes. Finally, I came up with a "not so original" idea but it is something a lot of us just don't think to do! To maximize your freezer storage space use freezer storage bags! 
Before
Before I started to organize our freezer there were so many boxes! The packaging is convenient to see what you have but the boxes take up so much room. They are not stackable in a pullout freezer drawer so our only option was to play Tetris with freezer boxes and call it a day.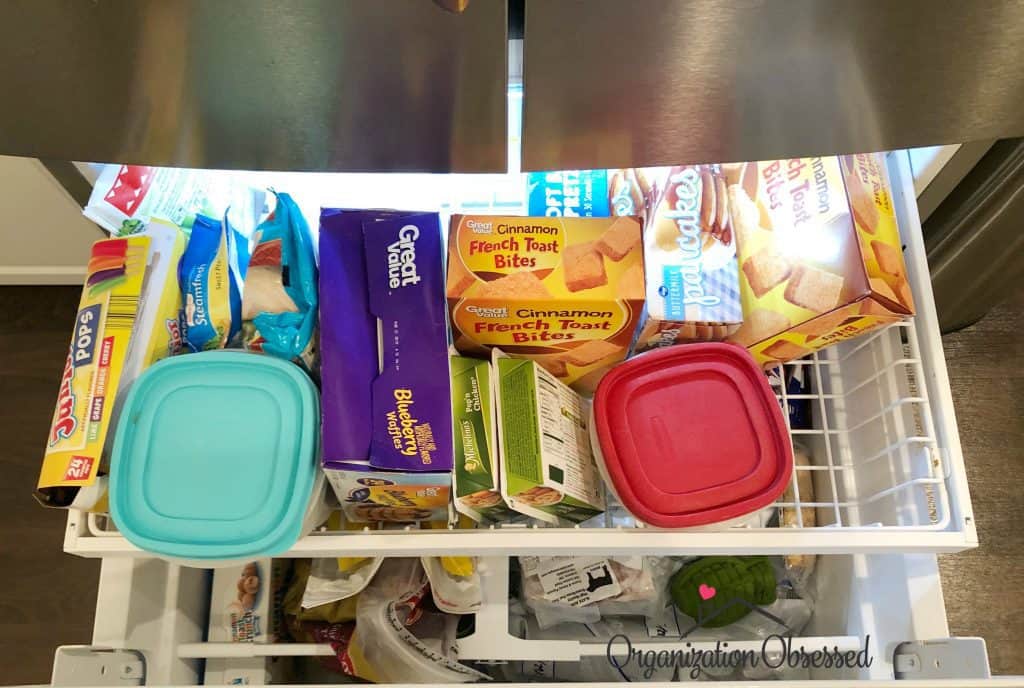 The Process
Finally, I got so frustrated with half-full boxes taking up so much precious freezer space that I remembered a simple trick to maximize your freezer storage space! It is something my Grandma always did but I never even thought to try it out in my own freezer until now.
Right then I started pulling out all the boxes in my freezer and transferring the food into freezer bags.
You can do this by first grabbing a permanent marker and writing what the item is, how to cook it and the date you put it in the bag, or the expiration date. We use up freezer food pretty quickly so I wasn't worried about the expiration date.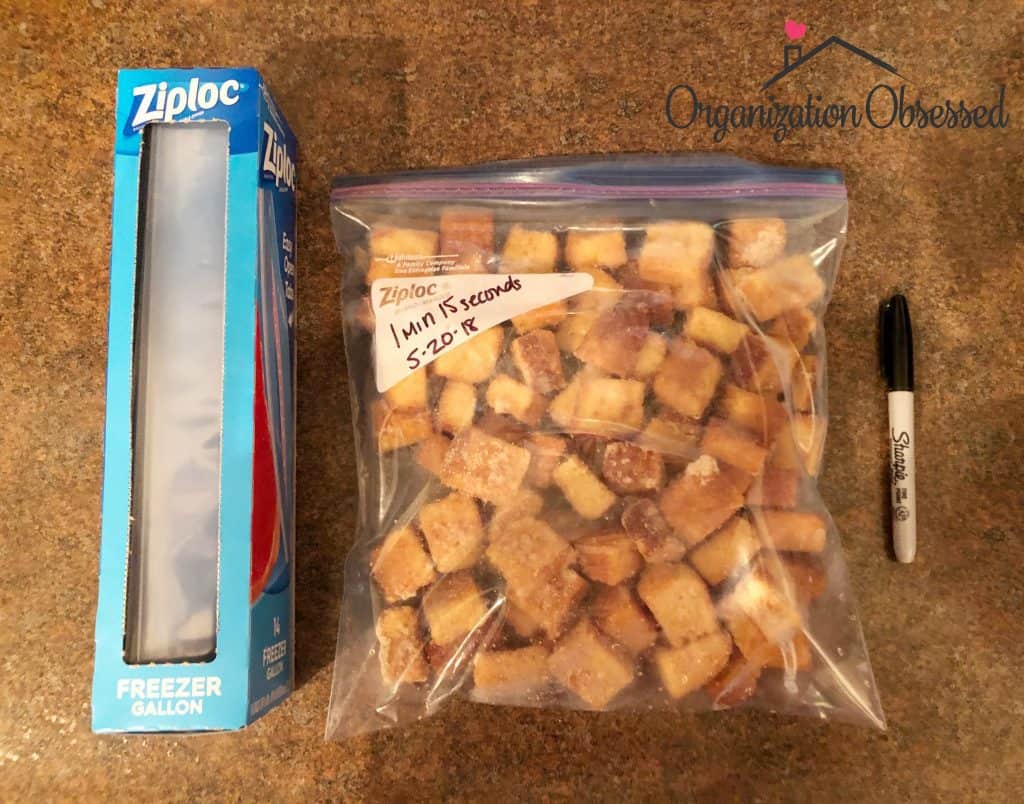 After
I was so happy with how we maximized our freezer space I had to share it with you! We now have a ton of space on the top rack! The bottom drawer is still full of deer meat (one day I will finally invest in a deep freezer) and frozen chicken breast so I don't have much space there. I don't like to use storage containers in our freezer because I tend to lose things at the bottom of them and I hate to waste food. This was a simple and easy solution that you can do in just a few minutes! Try it out and let me know how well you can maximize your freezer storage space!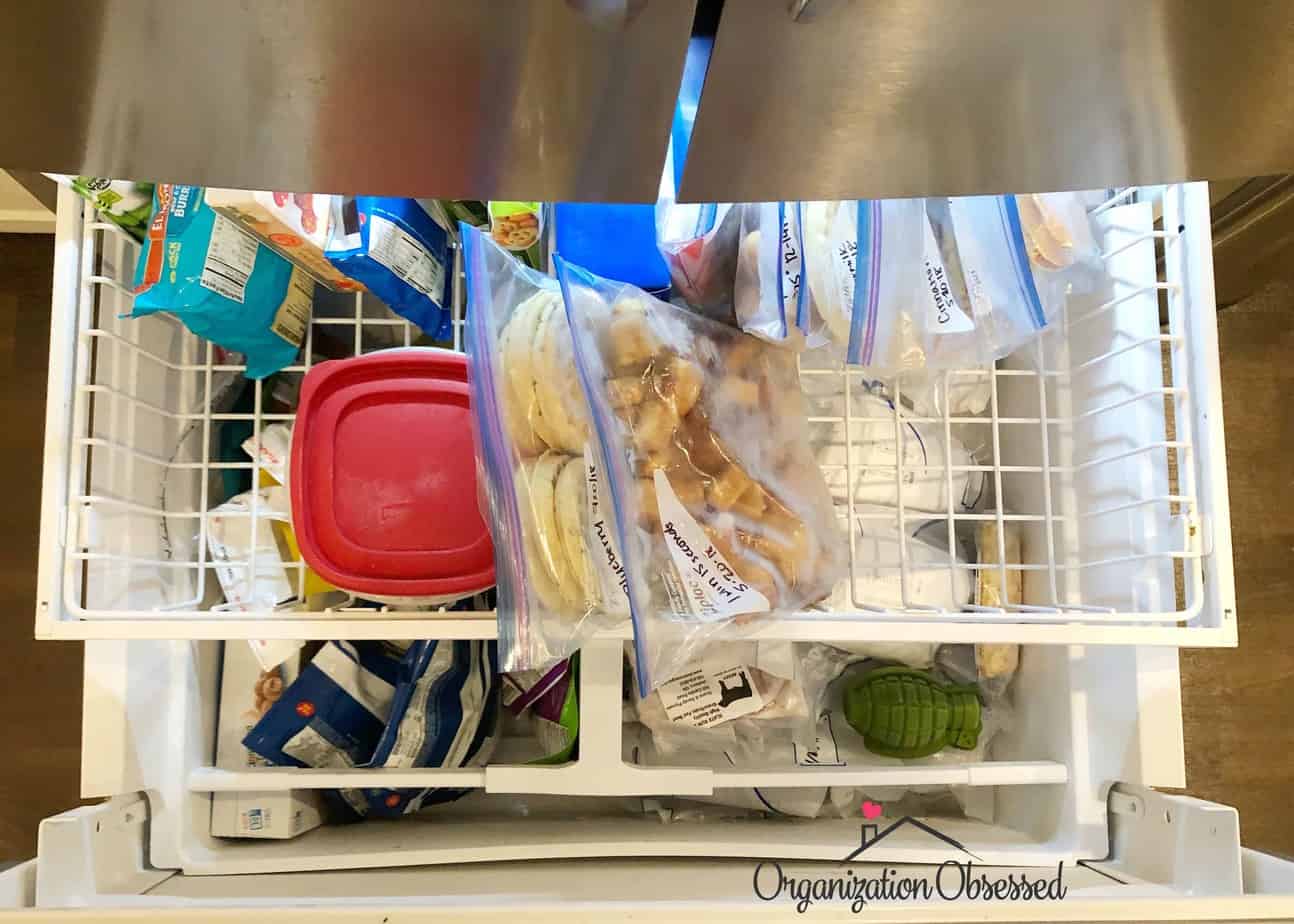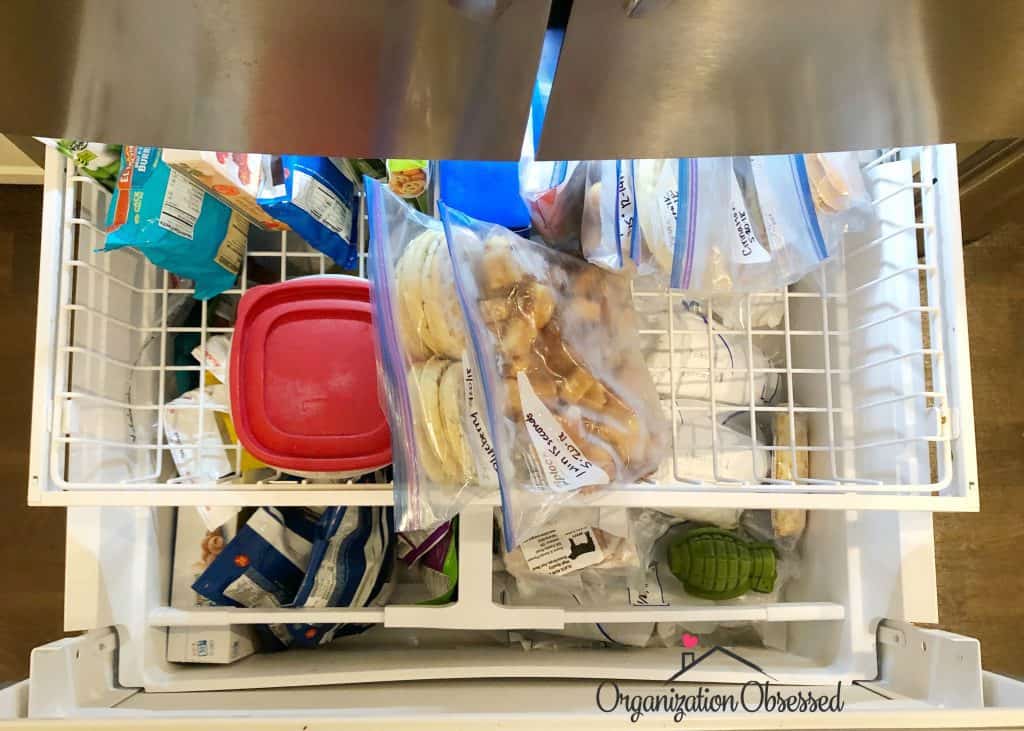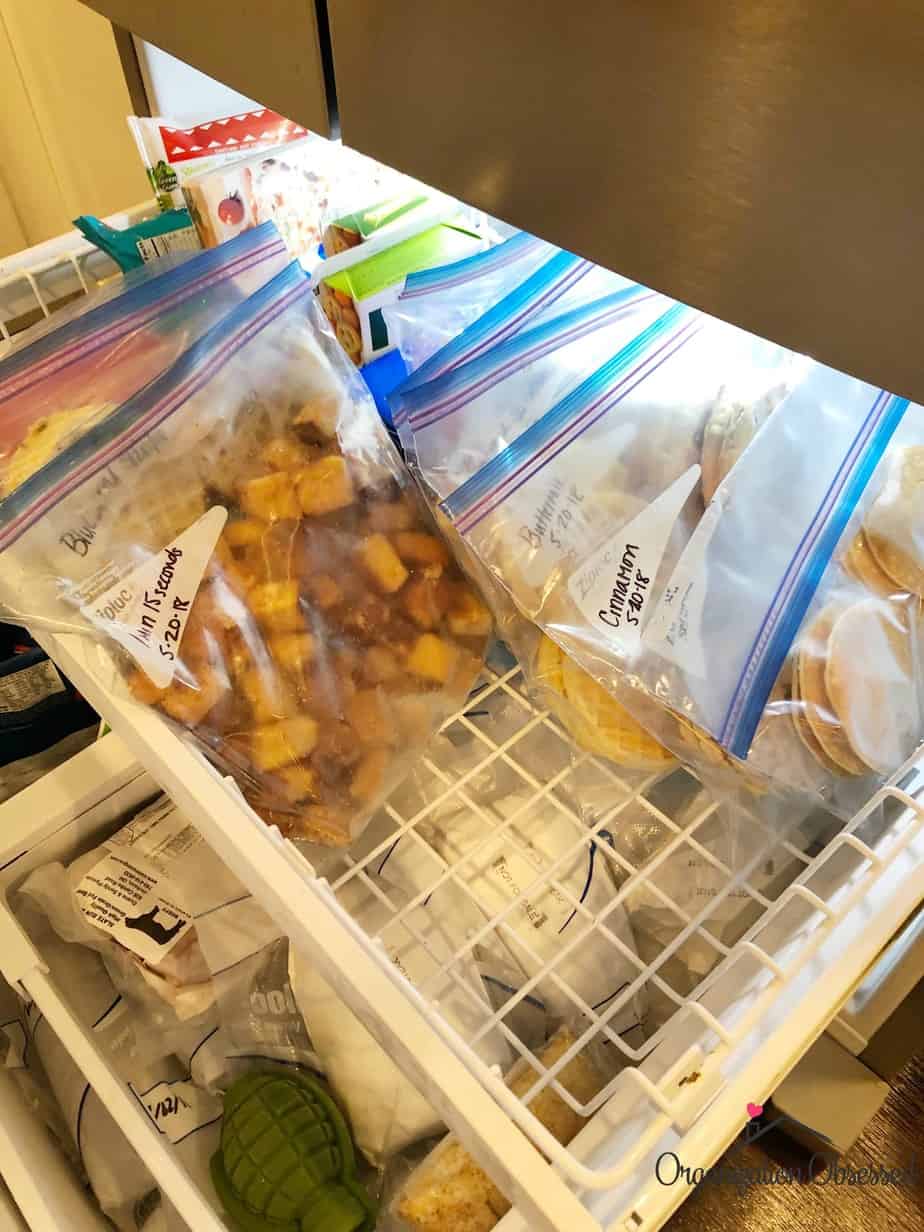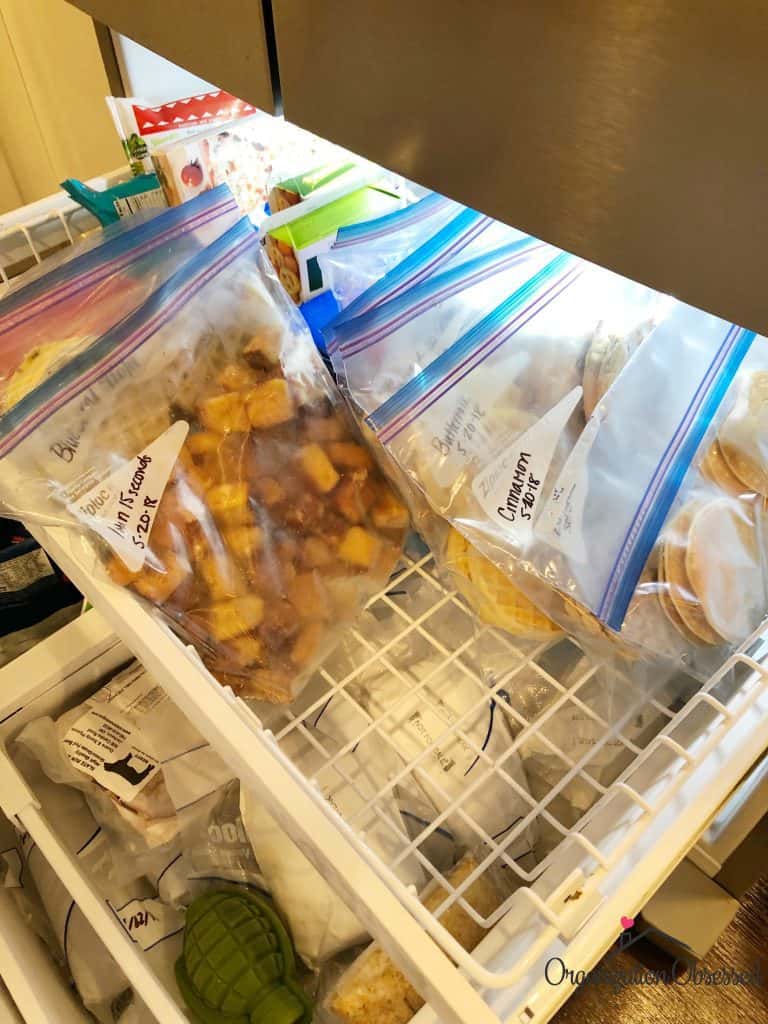 Want more organizing ideas? Check out these posts!
15 Genius Under The Kitchen Sink Organization Ideas
Everything You Need To Keep Your Kitchen Organized