This Post May Contain Affiliate Links. We earn a commission if you click this link and make a purchase at no additional cost to you.
Pots and pans are one of those things that you have to organize over and over again. Because you use them almost every day, right? If that seems stressful to you or if you are terrified to open your pots and pans cabinet, not knowing what might come crashing out at you, then this tutorial will help you tremendously! By the end, you will know exactly how to organize pots and pans!
How To Organize Pots And Pans
I used to just stack my pots and pans haphazardously in a cabinet and hoped for the best. But in reality, that is not the best way to store an item that you use daily. My pots and pans were always falling out when I opened the door, or I would have to take every pot out just to get to the one I needed. And lets not even talk about pot lids. It was a mess.
But about a year ago I found a great way to organize pots and pans! It has been working really well for us over the past year so I wanted to share it with you!
First Protect Your Cabinet
When organizing my pots and pans cabinet, I first put down shelf liner left over from our camper remodel. The bottom of the cabinet had been getting beat up and had scratch marks on it from the pans.
I used L.A. Totally Awesome to remove the black marks and then laid down this shelf liner.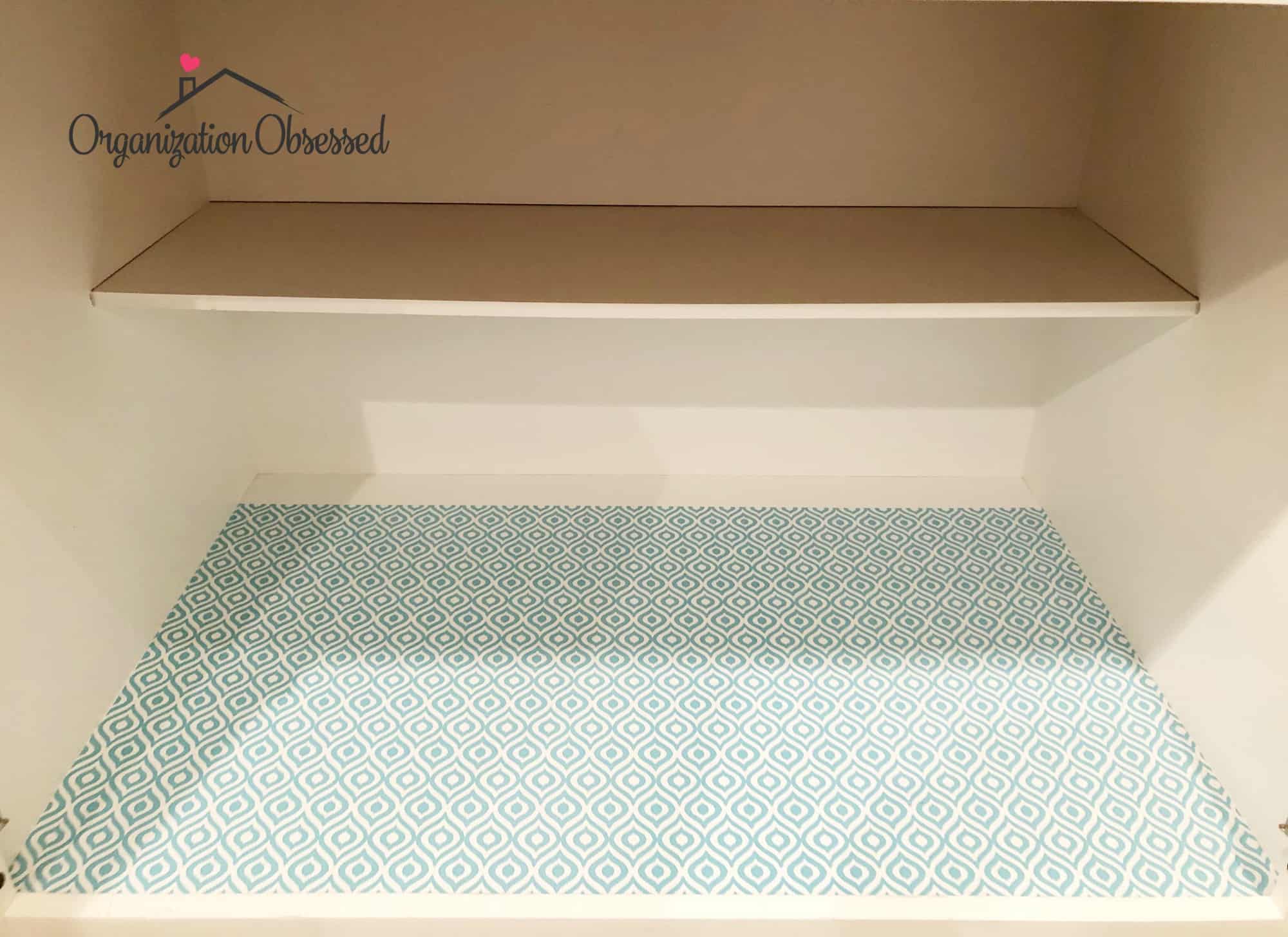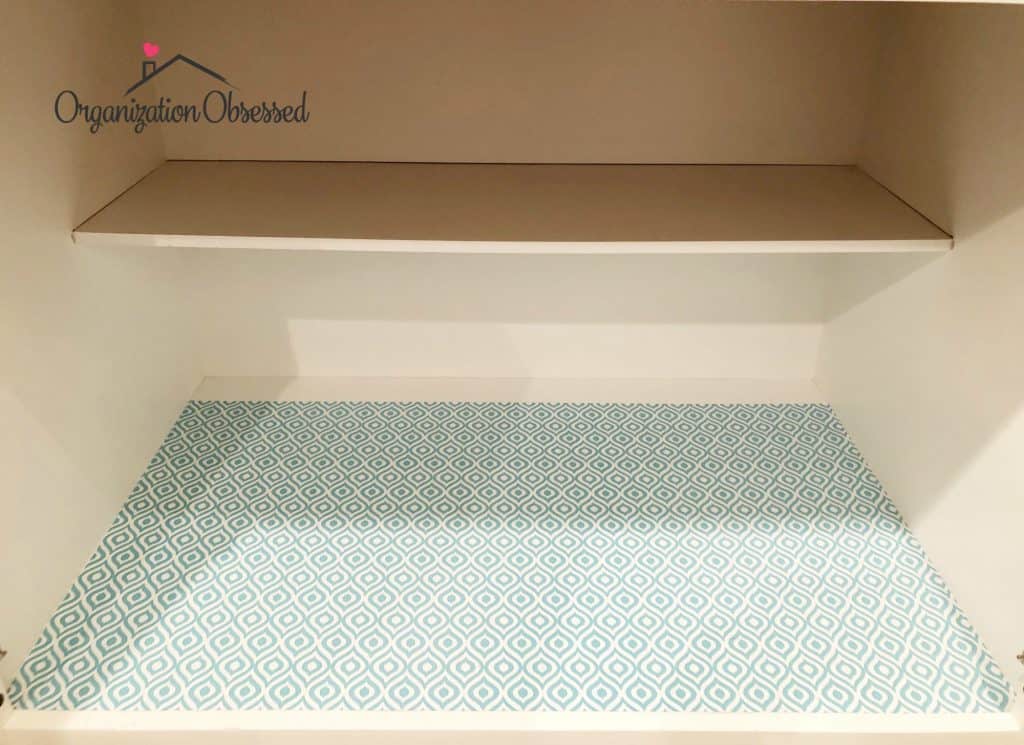 Add Pots and Pans Organizers
Once the shelf liner was in place, I put in the skillet and pot lid organizers. I found these two at TJ Maxx but you can also find them on Amazon or at Walmart! I put one on each side of the cabinet.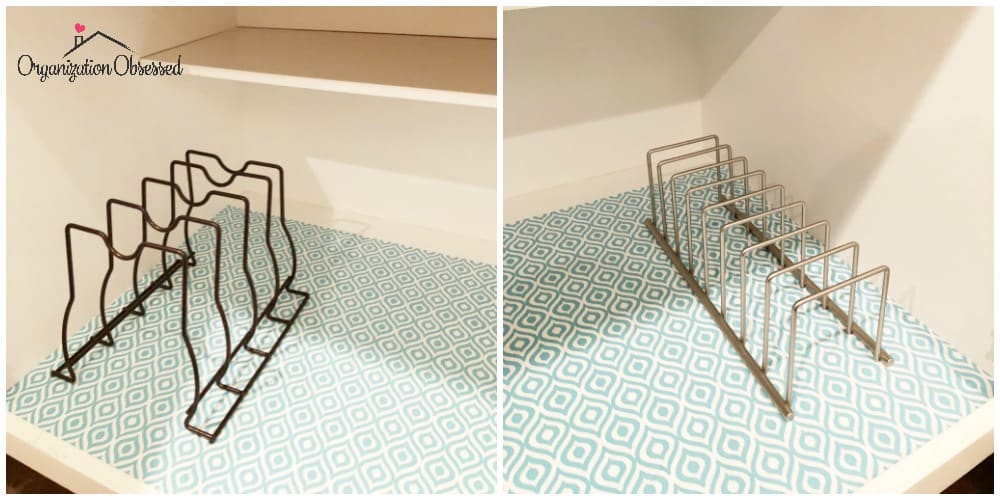 The skillet organizer can hold 4-6 skillets depending on their size. For the skillets I rarely use I stack them together and put them in one slot. The pot lid holder holds 8 lids. It was more than enough room to hold all my pot lids!
Organized Pots and Pans
Here is exactly how I organize pots and pans! For the most part, the cabinet looks like this all the time! We keep larger pots and pans that we do not use a lot on the back top shelf. I have both sets of Cuisinart Stainless Steel and Cuisinart Non-Stick pots and pans. They are really nice and have lasted me a long time! I use all of the non-stick set and a few of the stainless set. The rest I keep in storage.
We use the skillets almost daily. We keep the ones we use the most in the very front and ones we use less in the back. There is also a set of cast iron skillets in the back behind the standing skillets. The pot in the middle we use all the time so we keep it handy and easy to reach.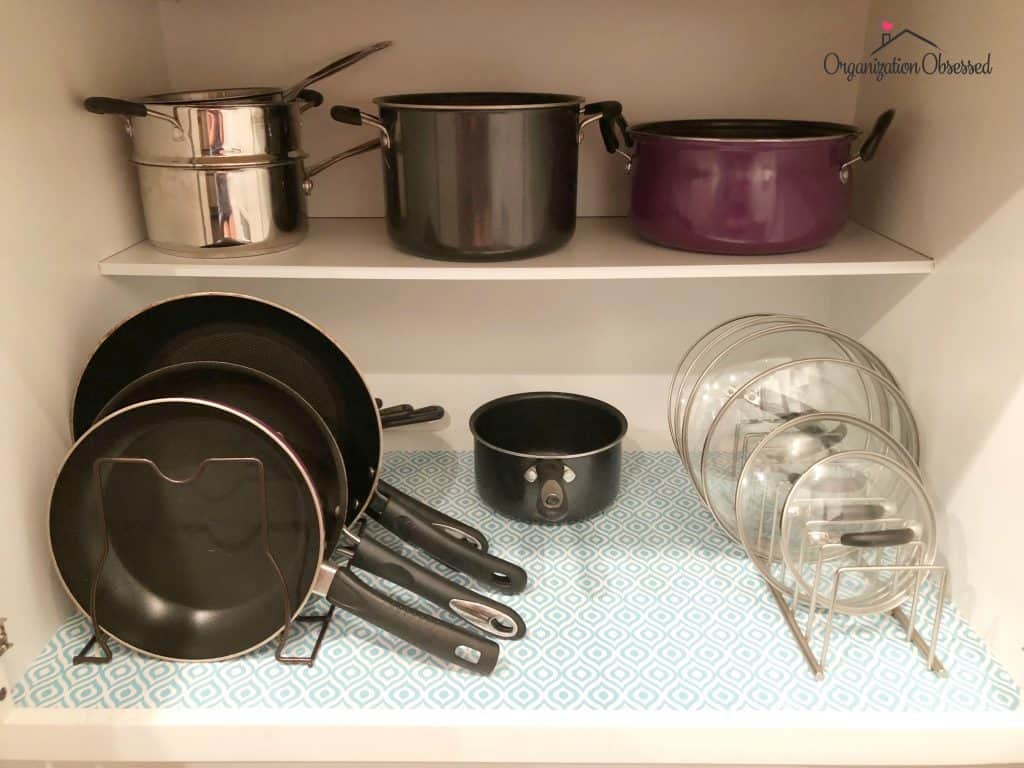 Using these pots and pans organizers has completely transformed a once messy cabinet into an organized space that stays organized! They are so simple to use and keeps all my pots in pans in a designated space. It saves me time by not having to unstack and restack pots and pans as we use them and it keeps my pans from banging against each other and damaging them.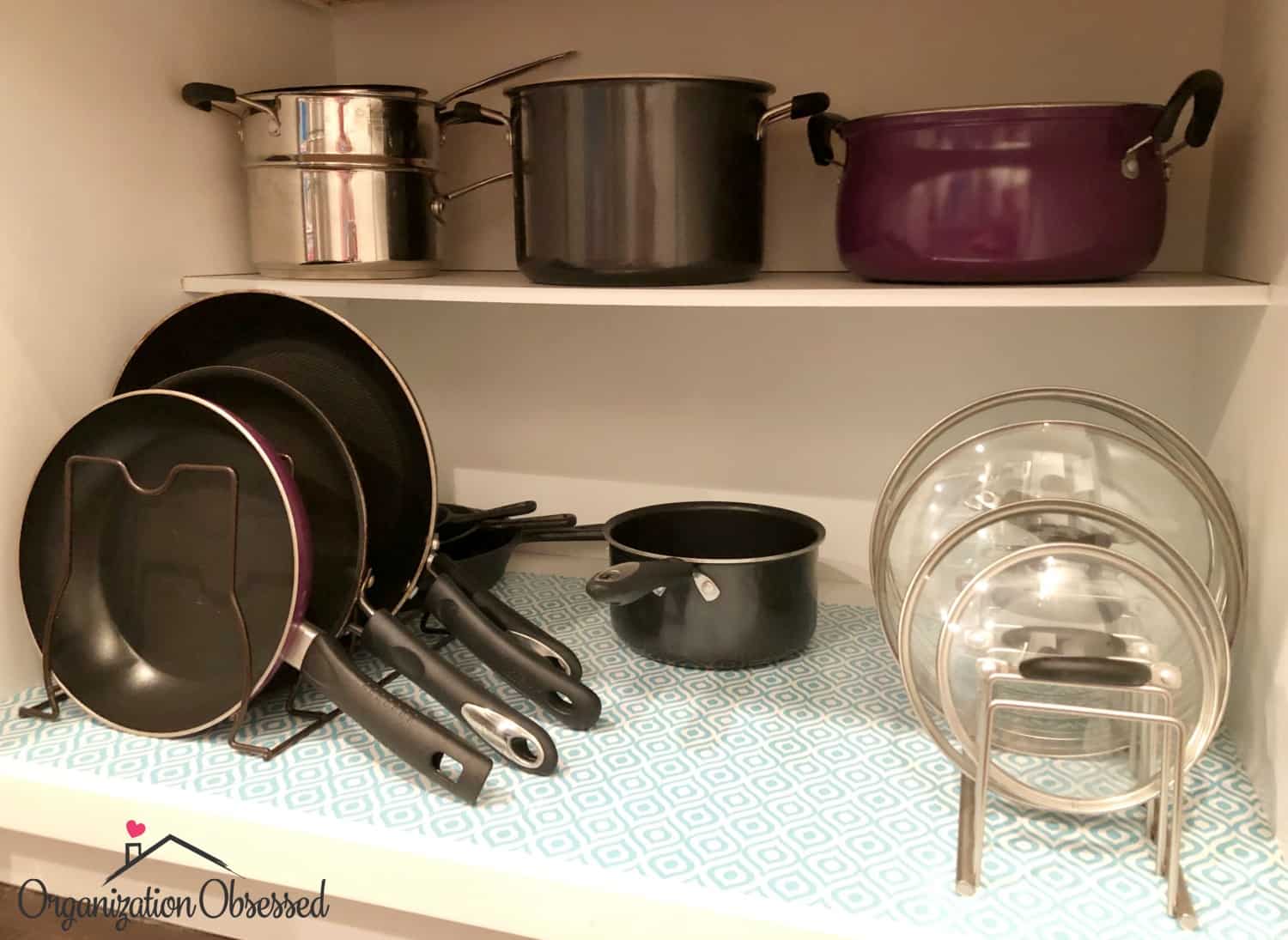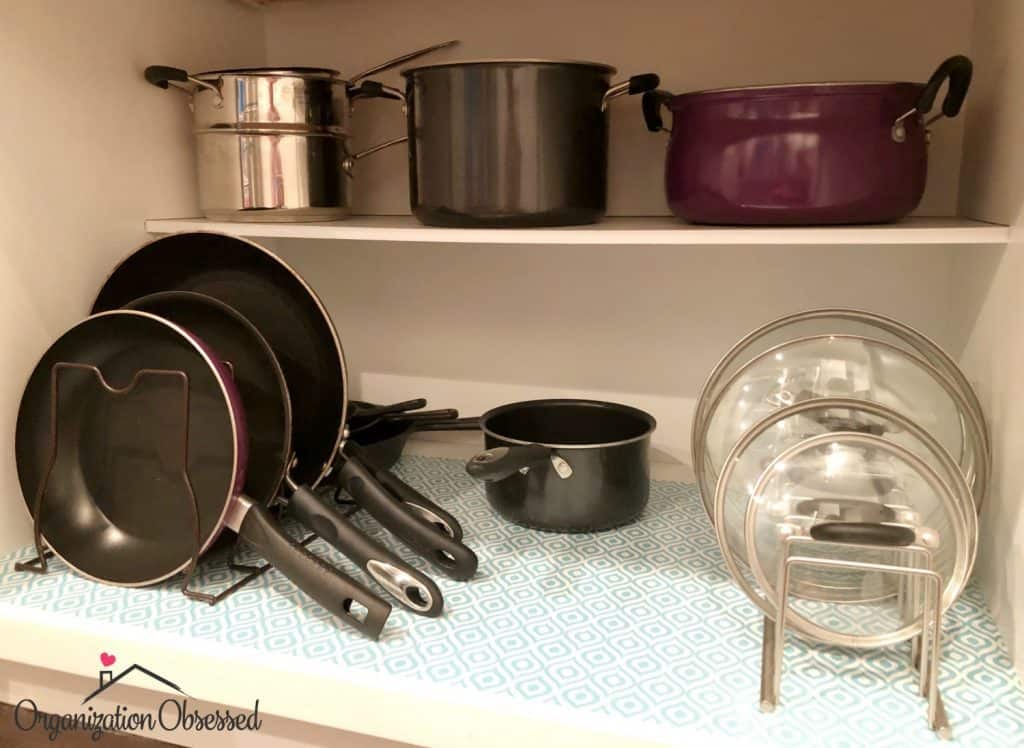 You can easily keep your pots and pans organized just like I did! Check out your local TJ Maxx and pick up an organizer or grab one here for less than $15 dollars. 
Now it's your turn! Comment below and let me know how you organize your pots and pans and what tricks you have!