This Post May Contain Affiliate Links. We earn a commission if you click this link and make a purchase at no additional cost to you.
Is your bedside floor full of tangled cords from cell phone chargers, lamps and baby monitors? Are you tired of seeing the familiar image of the photo below? Are you totally thinking there must be an easier way to organize and hide bedside cords? If so, you're totally in the right place, because below you will find out how to organize and hide bedside cords in less than 5 minutes with one simple trick!
How to Hide Bedside Cords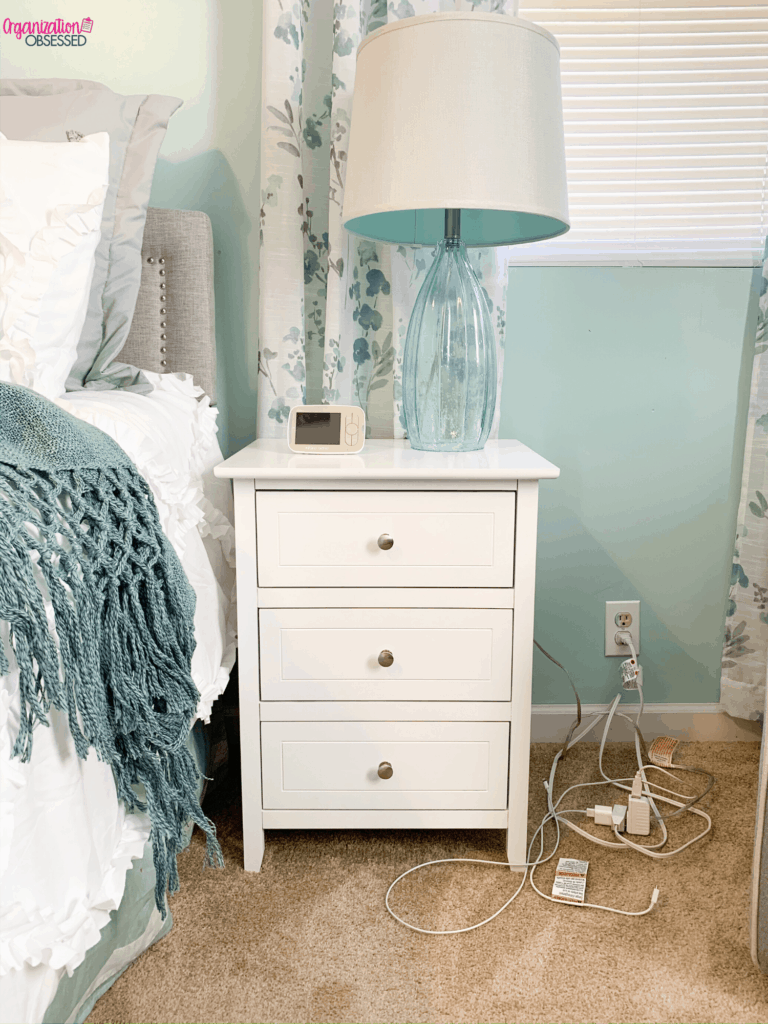 After buying new nightstands for our bedroom and redecorating, there was still one thing that was bugging me.
Those ugly bedside cords.
Between my cellphone charger, lamp, and baby monitor, there was a lot of cord clutter happening beside my nightstand. And since the outlet isn't directly behind the nightstand, I couldn't easily conceal the cords.
But when I found these cable clips, I knew they would be the perfect way to hide my bedside cords!
How to conceal beside cords with cable clips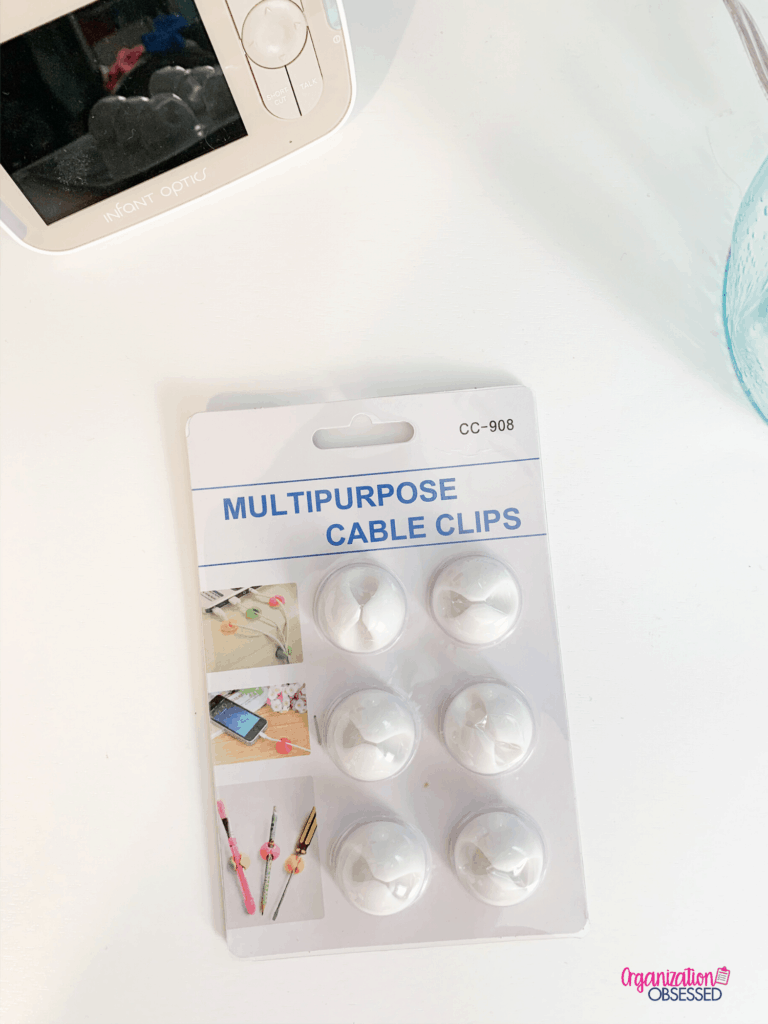 Using cable clips is the perfect way to conceal bedside cords because you can easily manipulate the cords to where you want them to stay and then hold them in place with the cable clips.
These cable clips come with a sticking backing, very similar to command strips. And to use them, you simply peel the paper off and stick them to wherever you want your cord to stay.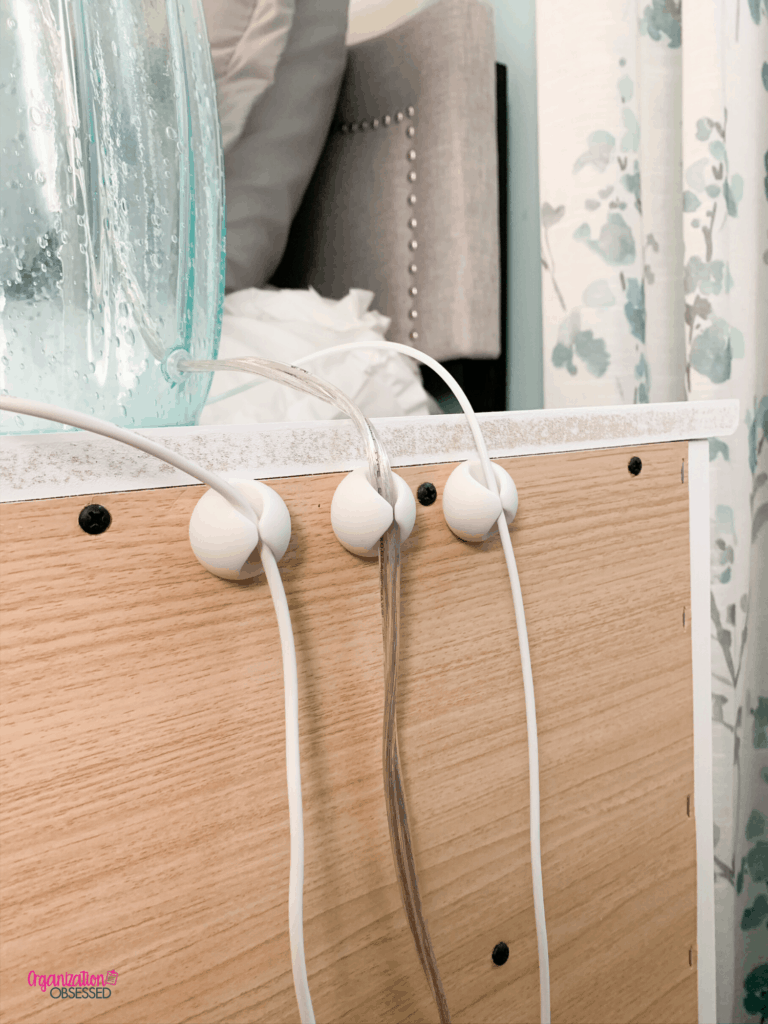 To organize my bedside cords, I placed 3 cable clips to the back of my nightstand. One for the lamp, baby monitor, and phone charger.
However, when you do this, you can easily add as many cable clips as you need!
Since my outlet isn't directly behind my nightstand, I have to use an extension cord. So to keep it concealed, I also added cable clips along the wall to hold the extension cord in place.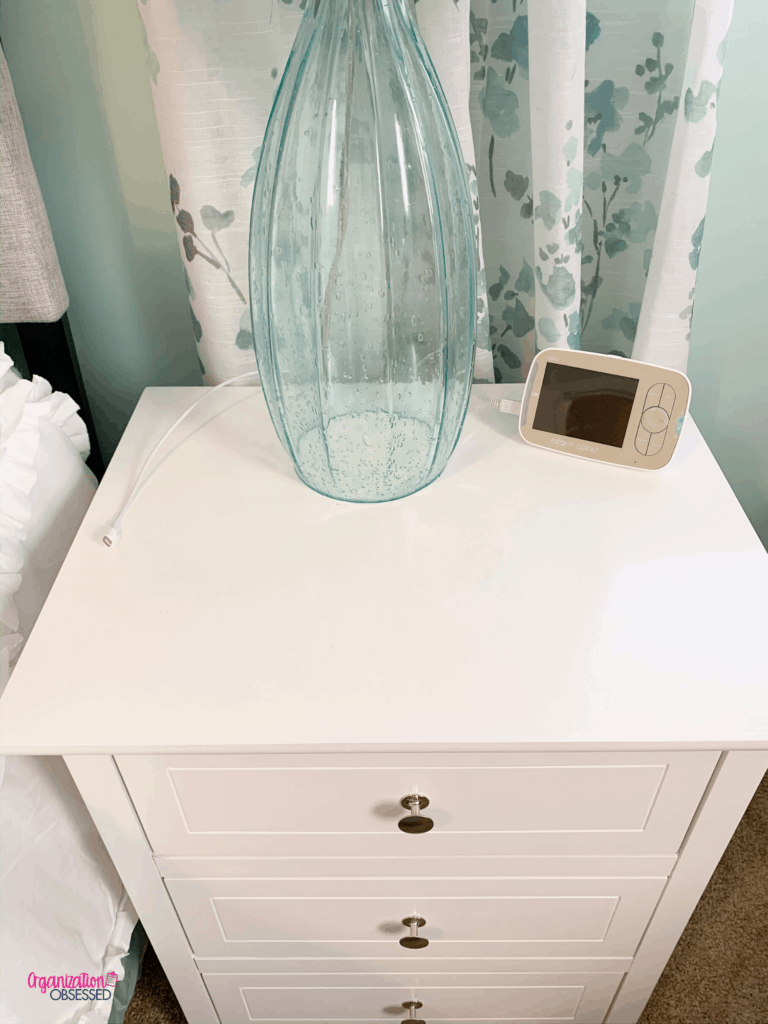 Now with my cords held in place by the cable clips, it is easy to plug in my phone every night without fumbling around in the dark! And my bedroom feels less cluttered and organized!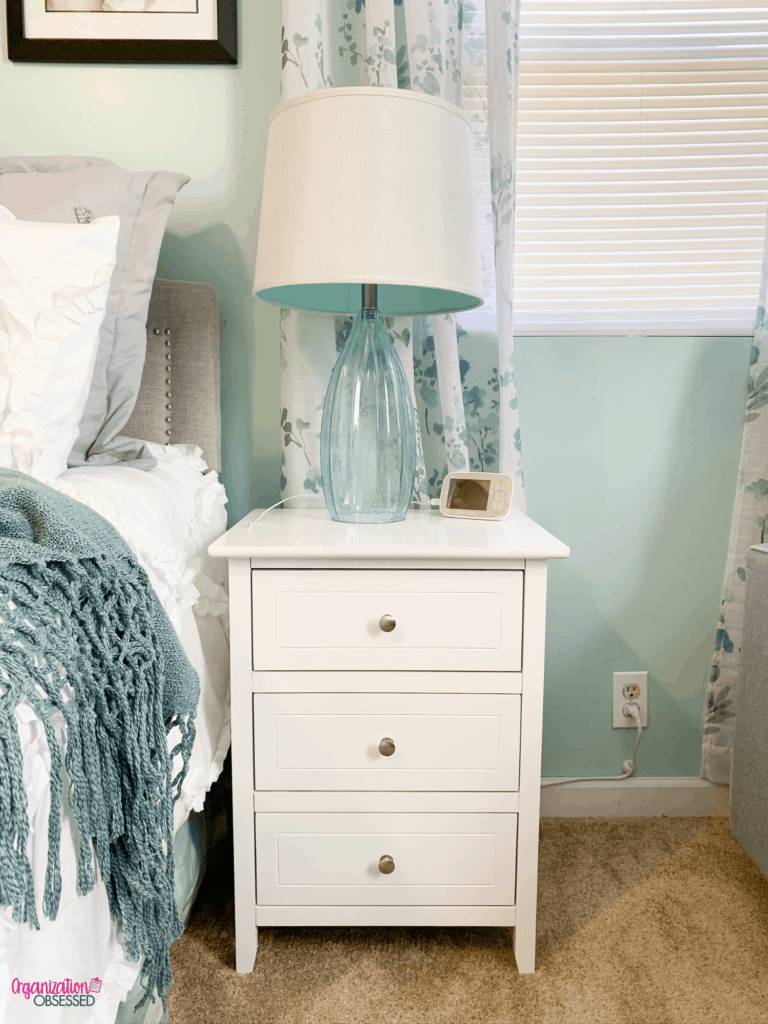 The results are fantastic and this whole project took less than 5 minutes!
Hiding bedside cords is super easy when you use these cable clips! And the whole project cost less than $4 dollars!
Grab yourself a set of cable clips here and let me know how you are going to conceal your bedside cords in the comments below!