This Post May Contain Affiliate Links. We earn a commission if you click this link and make a purchase at no additional cost to you.
It's the most wonderful time of the year! Christmas is for sure the best holiday, right? But let's be honest. It can also be the most stressful holiday if you don't have a plan. With Christmas, there are so many things that you have to plan ahead of time. Between the gifts you're going to buy, to the food you're going to cook on Christmas day…all of that has to be planned ahead of time. So why not use a Christmas Planner to help you plan?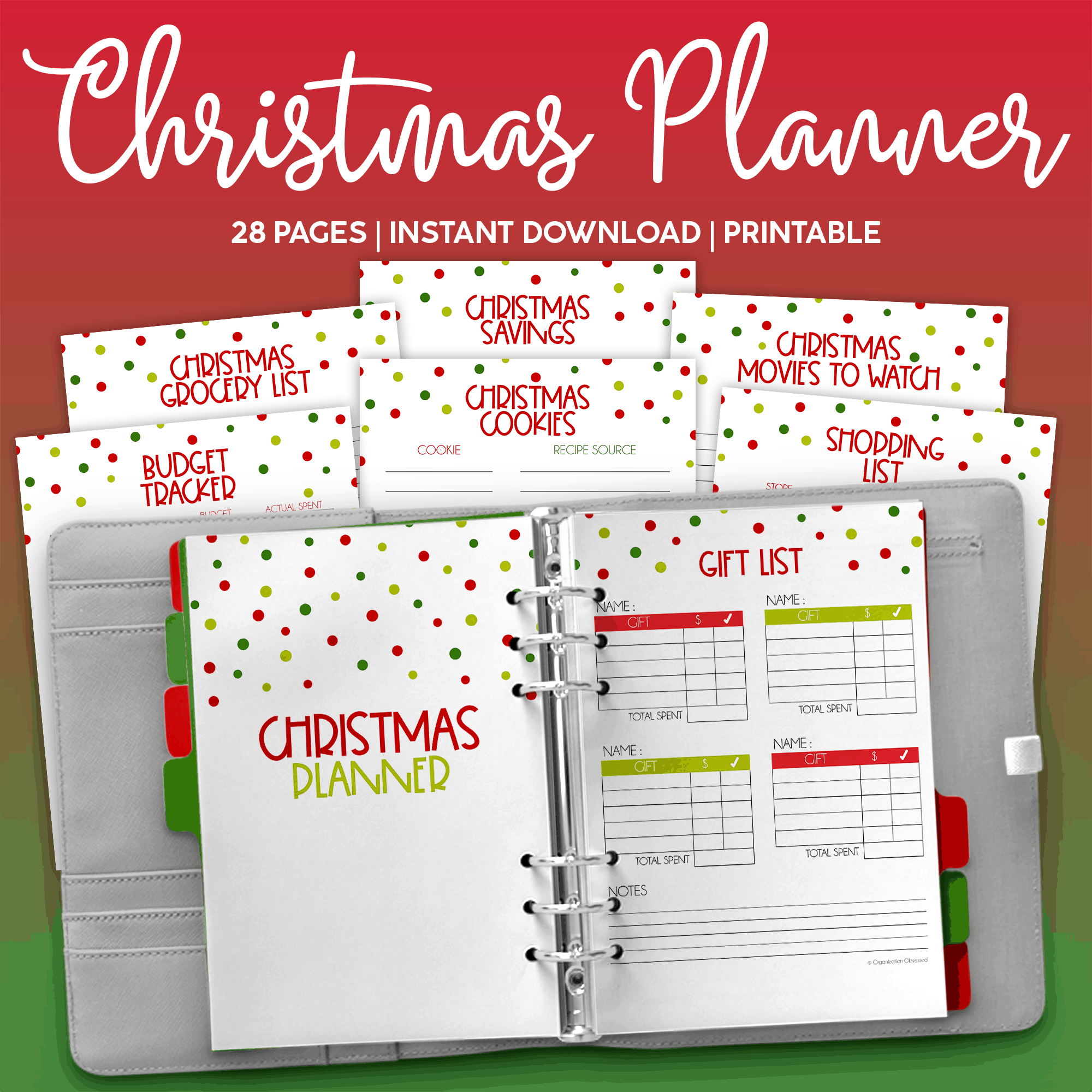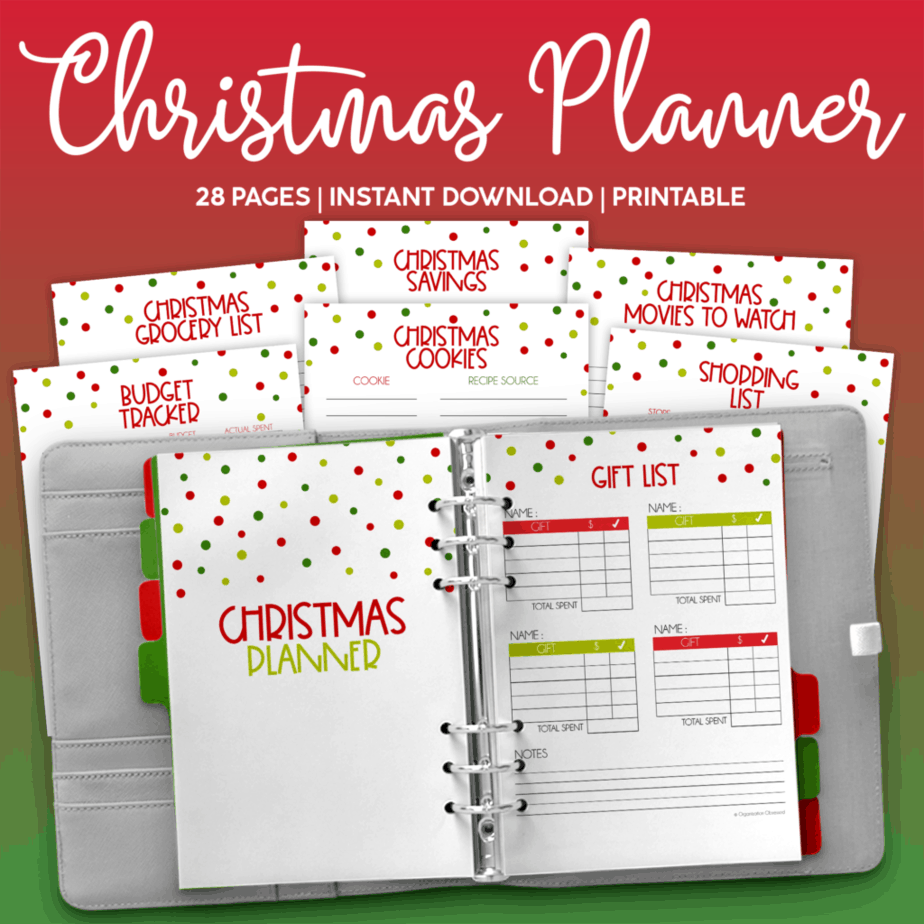 With this Christmas Planner, you'll have everything you need to:
Plan your December Calendar year after year.
Write down your gift lists and shopping lists with multiple planning options.
Plan your Christmas cooking with a cooking schedule, baking list, recipe planners and more!
Have fun this Christmas by planning your wish list, writing letters to Santa, and planning all of the Christmas movies you want to watch!
And stay within your budget with the budget tracker and Christmas savings planner!
The Christmas Planner is everything you need to stay organized this year and have a stress free Christmas!
THE Christmas Planner
The Christmas planner is jam-packed with every single thing you need to plan for an amazing holiday. Get a sneak peek of the planner below!

Christmas Gift Lists
Every year I like to start buying Christmas gifts really early. Usually in July. Because its a great time to get winter clothes marked down 75% or more! And those winter clothes make great Christmas gifts for the next year! But buying that early ahead of time means I really have to keep track of what I buy. And I use the gift list tracker to do just that!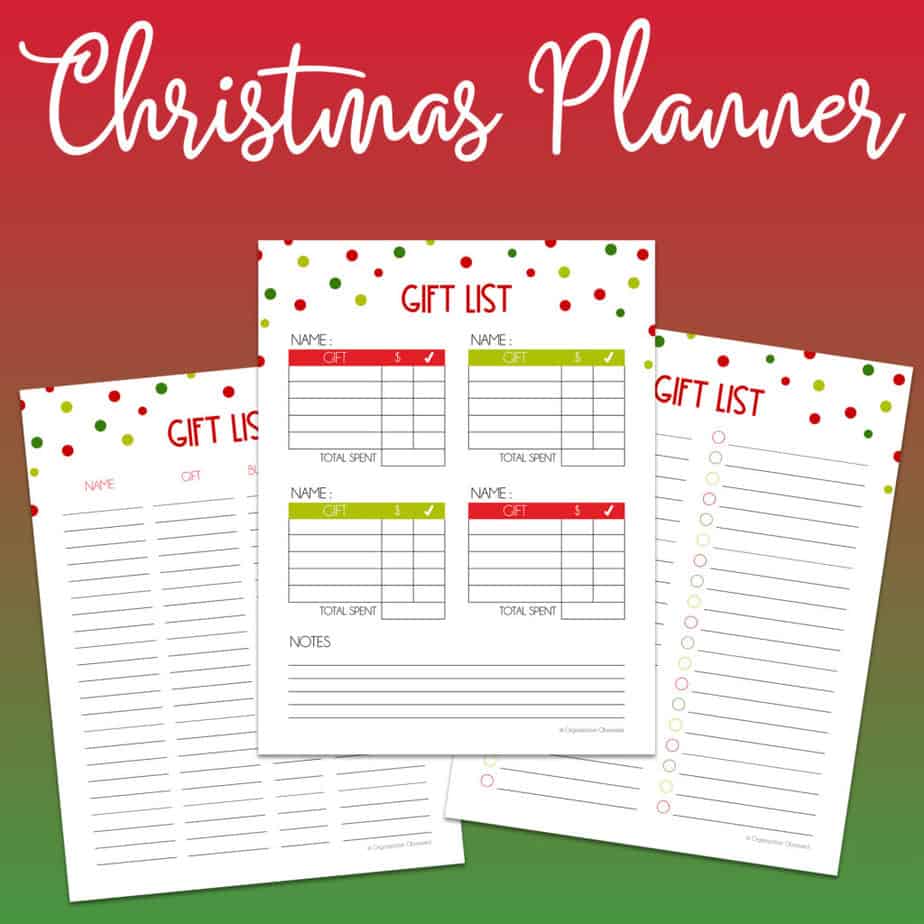 Whether you're buying Christmas gifts months in advance or on Christmas eve, you don't want to forget anyone on your list! And having a gift list makes it super easy to check everyone off your list!
But Christmas shopping usually doesn't just stop with the gifts. There are so many extra things to buy at Christmas like extra groceries, decorations, household needs that you've been waiting to buy on Black Friday.
Seriously, the Christmas season is the time for spending.
Which could be a good thing or a bad thing.
A lot of us tend to overspend at Christmas because when you're in a store and you see a super great deal, you think I have to buy this! It's such a good price!
But a lot of the times that leads to overspending and buying extra things that we really don't need.
The Christmas Planner will help you avoid that this Christmas with its multiple shopping lists!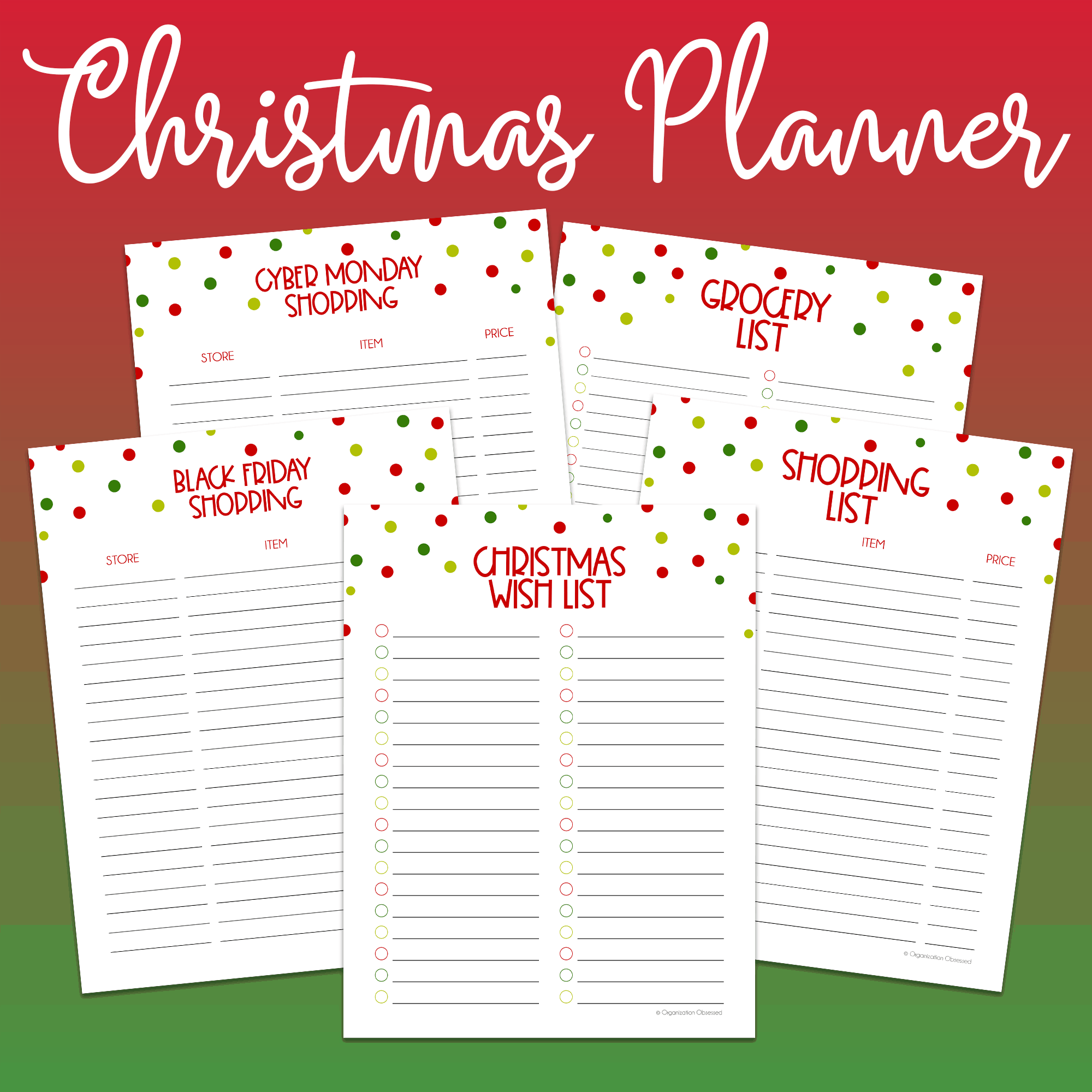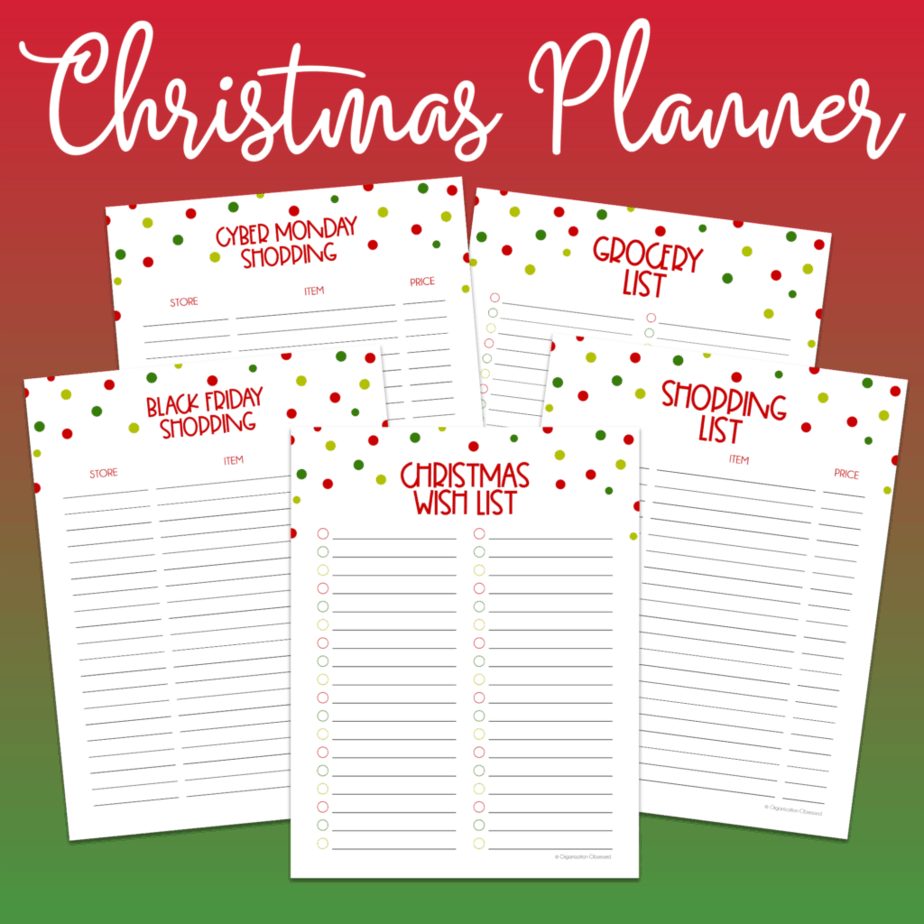 Christmas Baking & Cooking
Are you planning on making lots of yummy desserts and cookies this Christmas?
My Mom and I always get together each year and make all of our friends and family cookie trays.
And to make sure we never forget someone on our list we use the Christmas Cookie Tray printable included in the Christmas Planner!
But there are so many printables included in the Christmas Planner to help you keep track of all the cooking and baking you will be doing this year!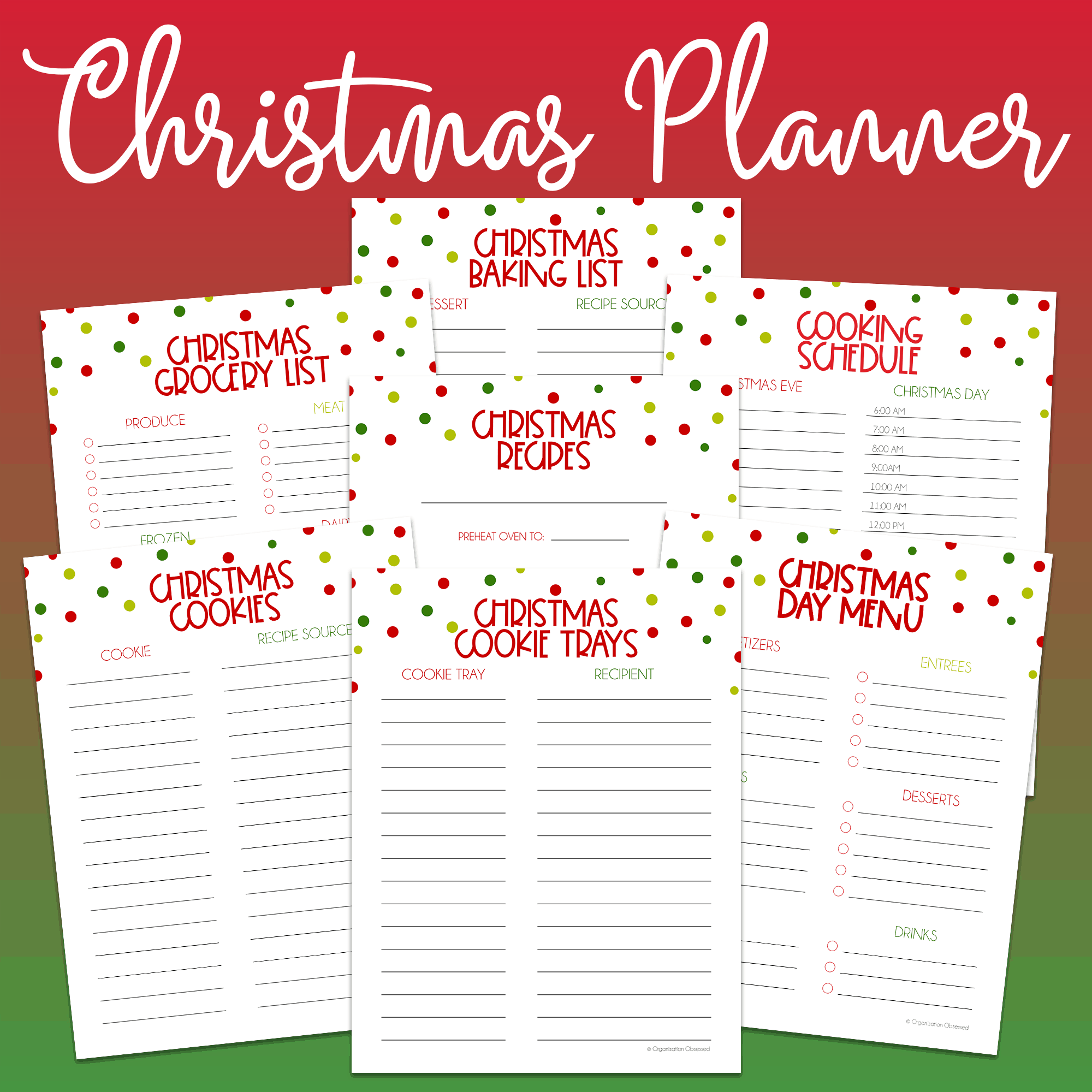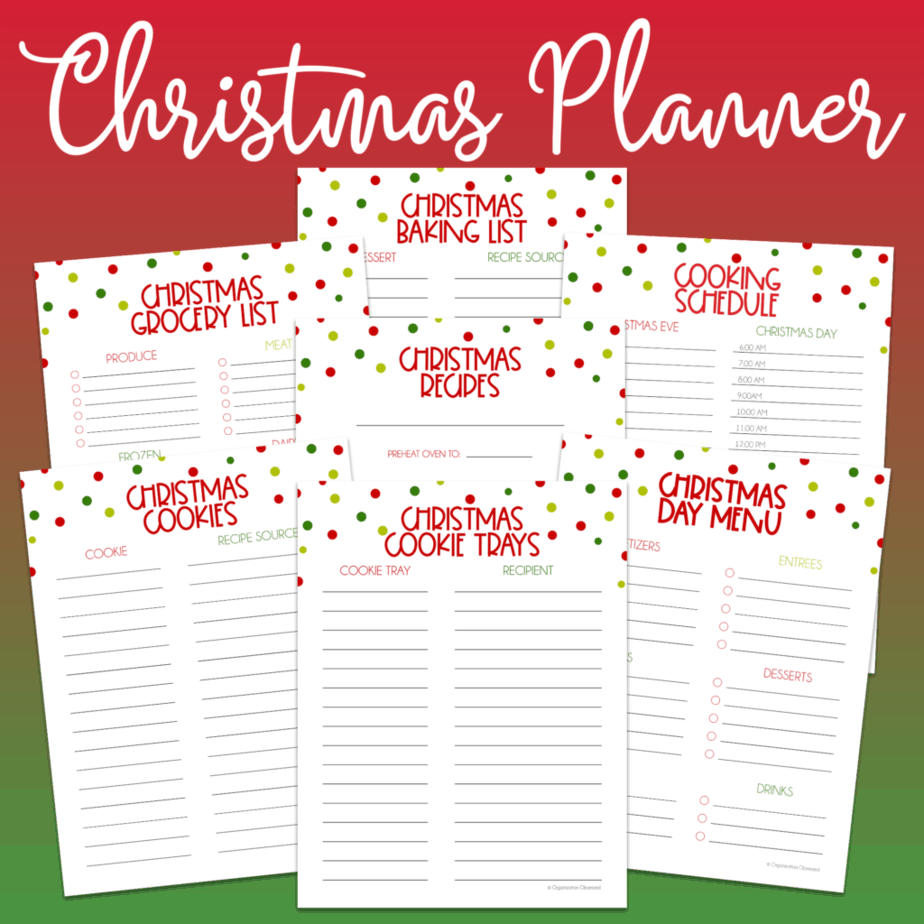 Use the Recipe Page to create your own Christmas Recipes Binder
Use the Menu Pages to plan out your menu for Christmas Eve and Christmas Day!
Don't forget anything at the grocery store when you use the included Grocery Lists!
And make a list of all the delicious dishes you want to make this year with the baking lists!
Christmas on a Budget
I think we can all agree that we spend more than usual on Christmas. And it's really easy to over spend. And going in debt at Christmas is a problem for a lot of people! That's why these budget and savings printables will keep you from going in debt this Christmas!
Use the budget tracker to set a budget for the gifts you are going to buy, the groceries you need, and even budget for decorations. And then track what you have budgeted for and what you've actually spent.
And use the Christmas Savings Planner all year round to set a savings goal for Christmas!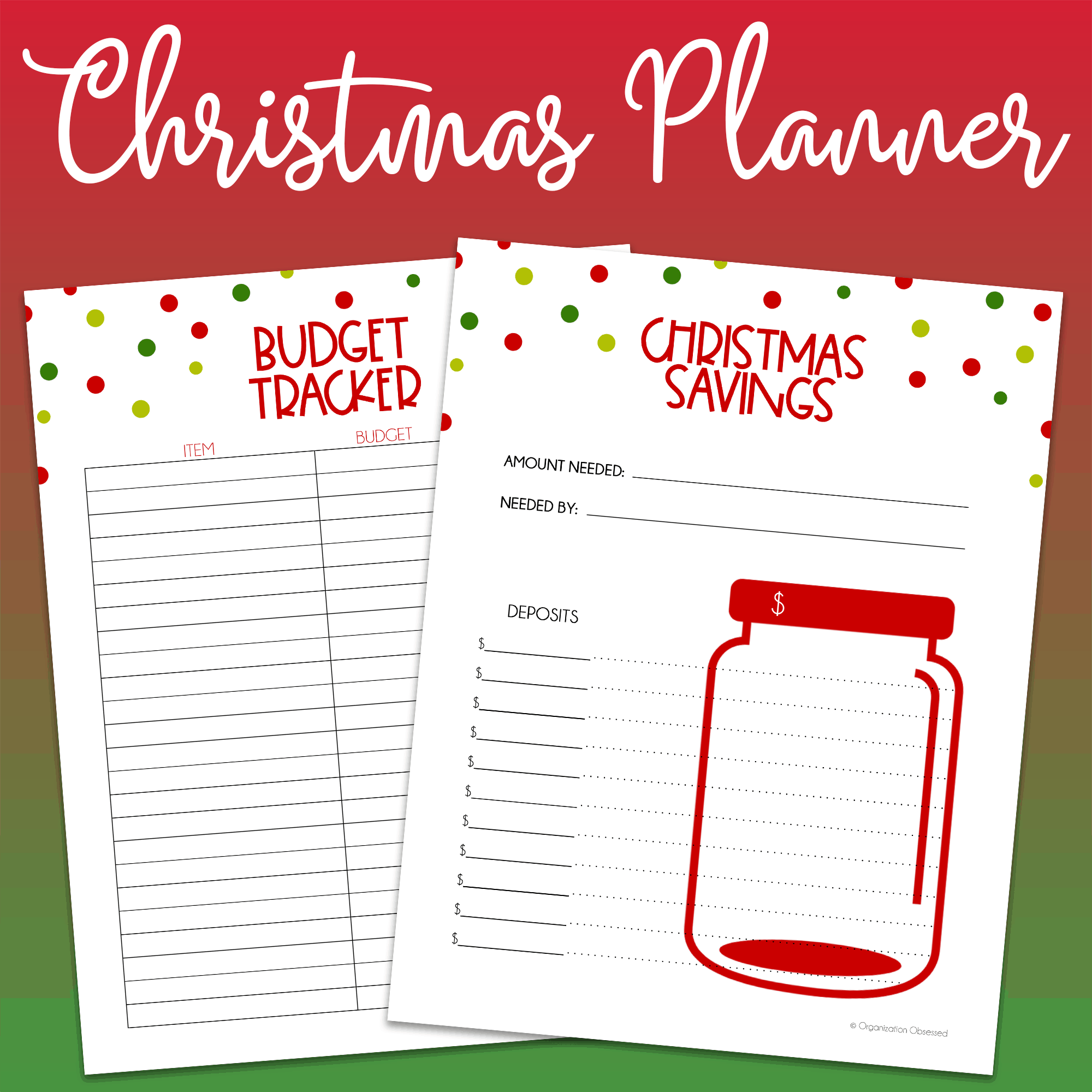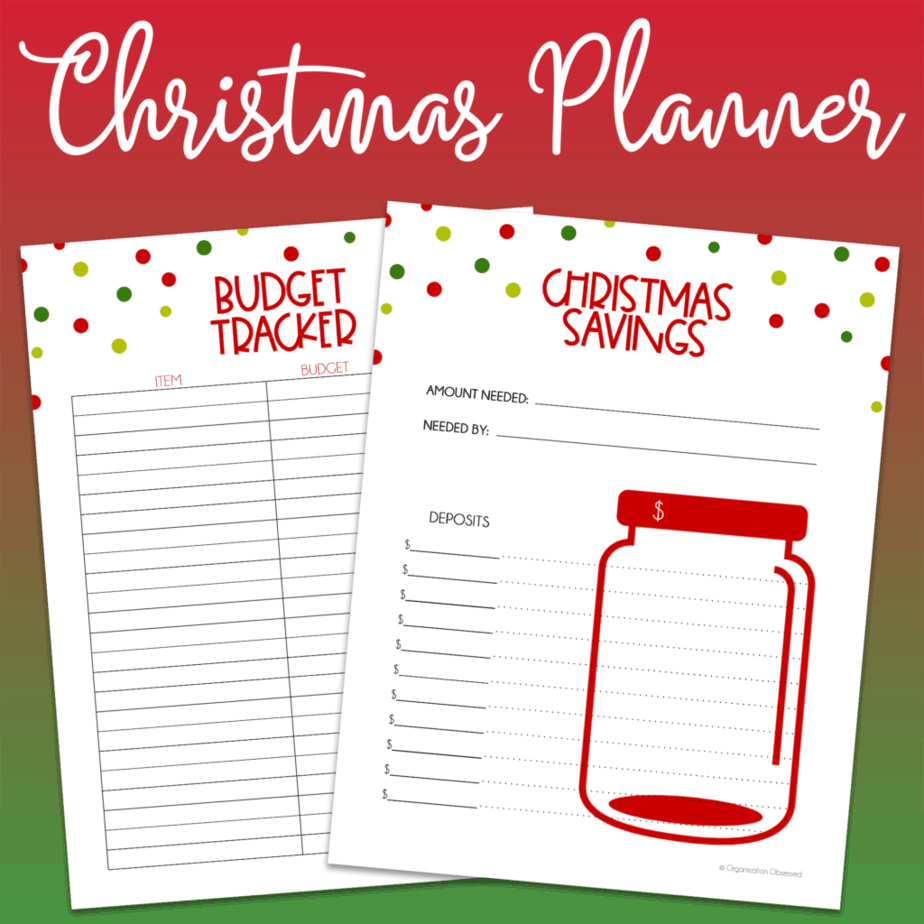 Christmas Planner Printables
There are so many ways you can plan for Christmas and this Christmas Planner has absolutely everything you need to stay organized during Christmas!
The Christmas Planner includes:
December Calendars
3 Gift List Printables
Shopping Lists
Black Friday Shopping List
Cyber Monday Shopping Lists
Christmas Eve Daily Planner
Christmas Day Daily Planner
Christmas Eve Menu
Christmas Day Menu
Cooking Schedule
Christmas Recipes
Christmas Baking List
Christmas Cookies
Christmas Cookie Trays
Christmas Grocery List
Christmas Wish List
Letter to Santa
Budget Tracker
Christmas Savings Planner
Christmas Bucket List
Movies to watch
To Do
Notes
Get your Christmas Planner Here!