This Post May Contain Affiliate Links. We earn a commission if you click this link and make a purchase at no additional cost to you.
Organizing your home really isn't that difficult if you have the right tools and a little bit of inspiration! Organizing is all about having the right kind of storage spaces. So how can you create the perfect organized space if you're on a tight budget or have limited space? We have the answer! Check out these 10 Storage Hacks To Make Your Home Look Professionally Organized!
You will be sure to love number 4. It is such a unique idea!
Ikea Rolling Cart
A rolling cart is a great addition to any part of your home! You can use it in the bathroom, kitchen, nursery, playroom, etc. We personally use our rolling cart in our small bathroom to hold our babies towels and bath soaps.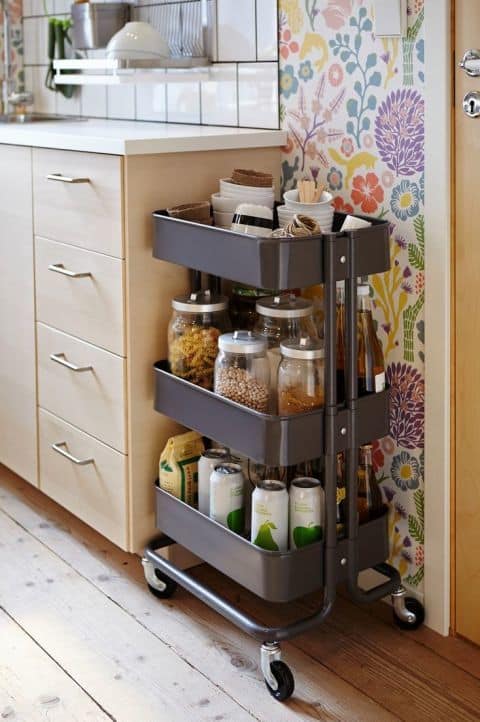 Inspiration from CountryLiving
Pretty Pen Holder
Aren't these pen holders pretty? They make me want to run to Hobby Lobby right now and start crafting! These pen holders can be made from any size can and a little bit of pretty craft paper from your local craft store! It is a such a pretty storage hack instead of just throwing pens in a drawer.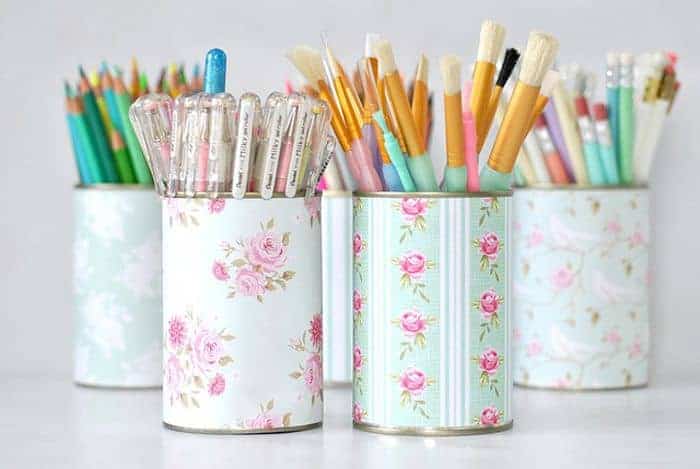 Diy Towel Rack
Is your bathroom lacking storage for your towels? Or do you just have a few really pretty towels you would like to display? Hack your bathroom by rolling them up and displaying them in a towel rack or wine holder. You can find one here!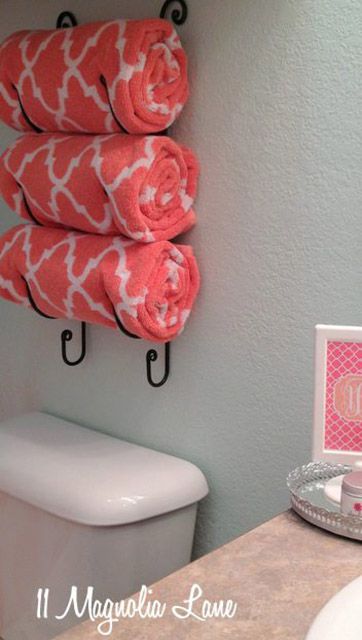 Inspiration from 11magnolialane
Store Mail In A Shower Caddy
Isn't this mail holder so chic and pretty? Guess what! It's actually a shower caddy! Make this mail holder yourself by spray painting a shower caddy gold and adding a few touches of yarn! What a unique storage hack!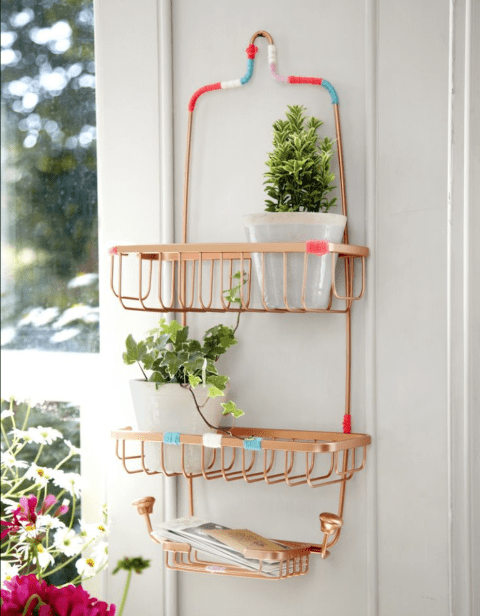 Inspiration from countryliving
Brilliant Ribbon Dispenser
Are you a crafter that has ribbon scattered everywhere? That is a pain, right? Check out this hack! You can store your ribbon on a paper towel holder! It is a great way to keep all your ribbon in one place and you can even use it to decorate your craft room! This paper towel holder will work perfectly!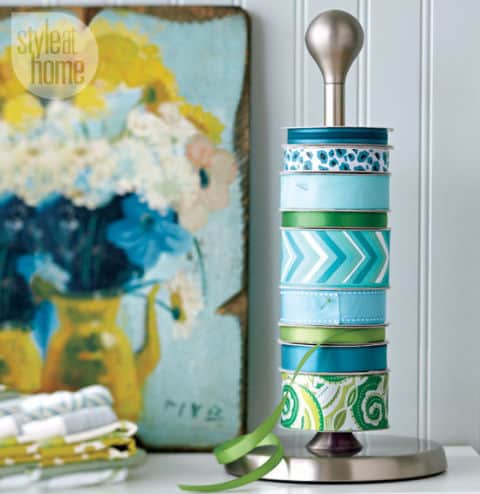 Kitchen Mason Jar Storage Containers
Are you looking to bring a little character into your kitchen and love mason jars? Check out this cute storage hack! You could make these mason jars yourself with a little bit of paint and a few labels!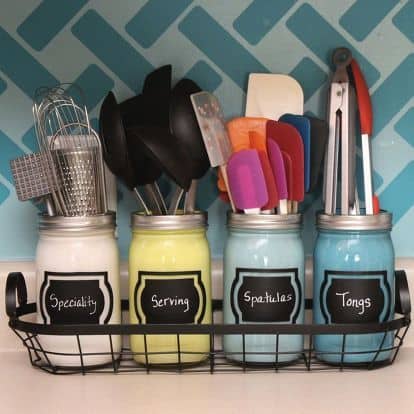 Bathroom Storage Bins
Is your bathroom vanity a mess inside? Clean it up and organize it with a few storage containers! You can find a few at your local dollar store, Walmart or even Amazon!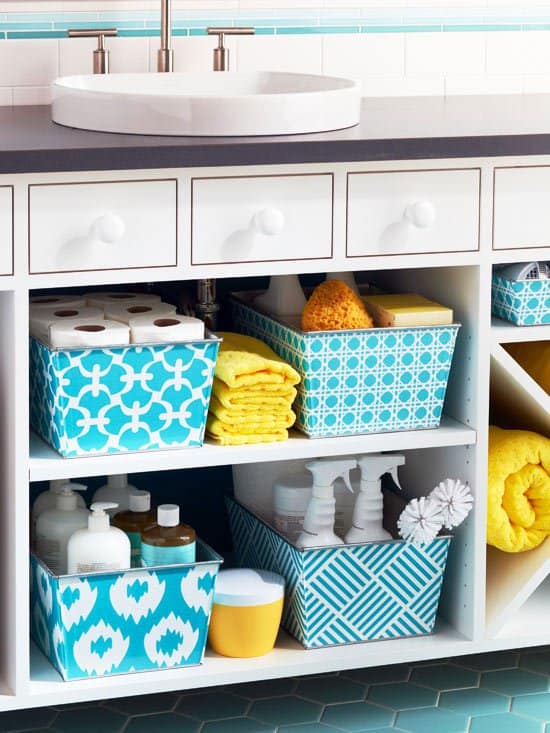 Organized Craft and Junk Drawer
Is your craft or junk drawer a disaster, overflowing and unorganized? I love having a pretty, organized space to work, don't you? Clean up your drawers and create an organized space with these Martha Stewart Organizers or Interdesign Drawer Organizer!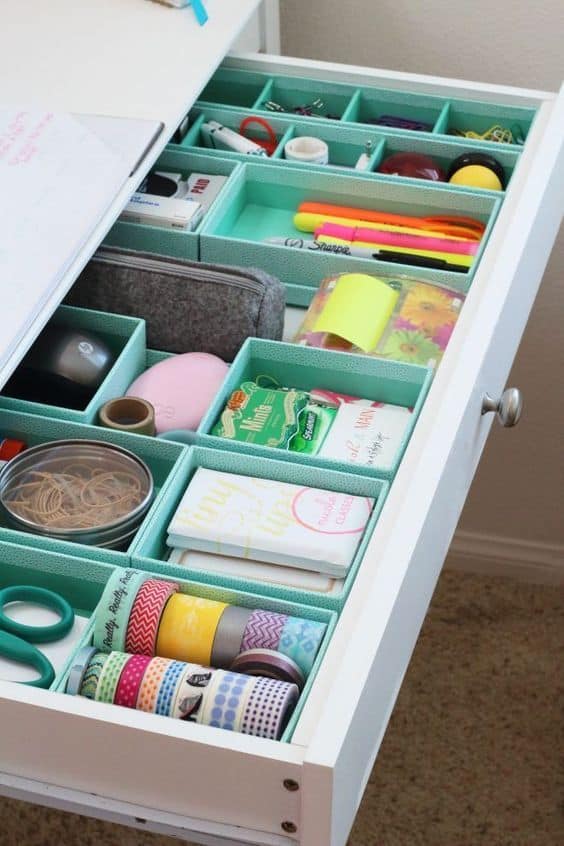 Inspiration from modishandmain
Turn A Bookshelf Into A Storage Bench
Turning a bookshelf into a storage bench is a great way to add extra storage to your entryway, playroom, or even your living room! This idea is so pretty and chic! You can make a bench just like this with a bookshelf, your favorite fabric, and foam from your local craft store! Find the tutorial on how to make the cushion here!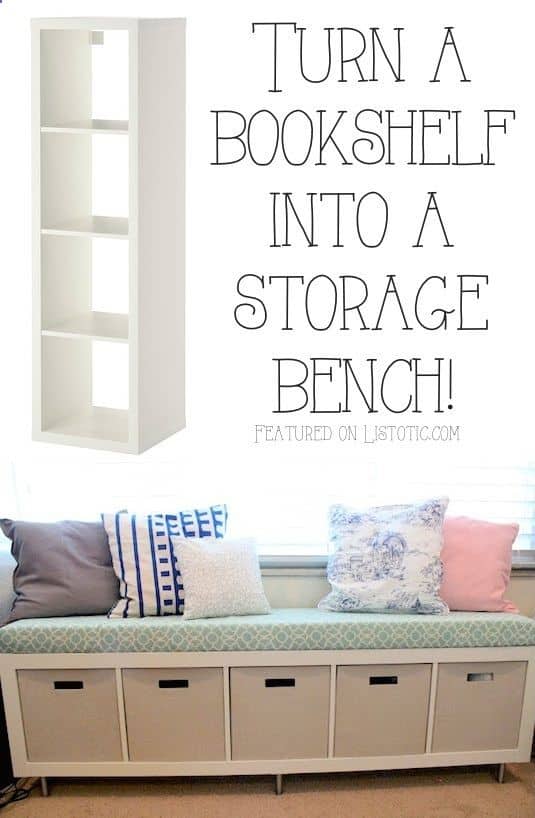 Inspiration from Mommy Vinettes
Use a Pegboard For Extra Storage
This is such a cute way to add extra storage to a workplace or behind your desk. I am in love with how Steph Bond-Hutkin created a special place for her little girl! Check it out here!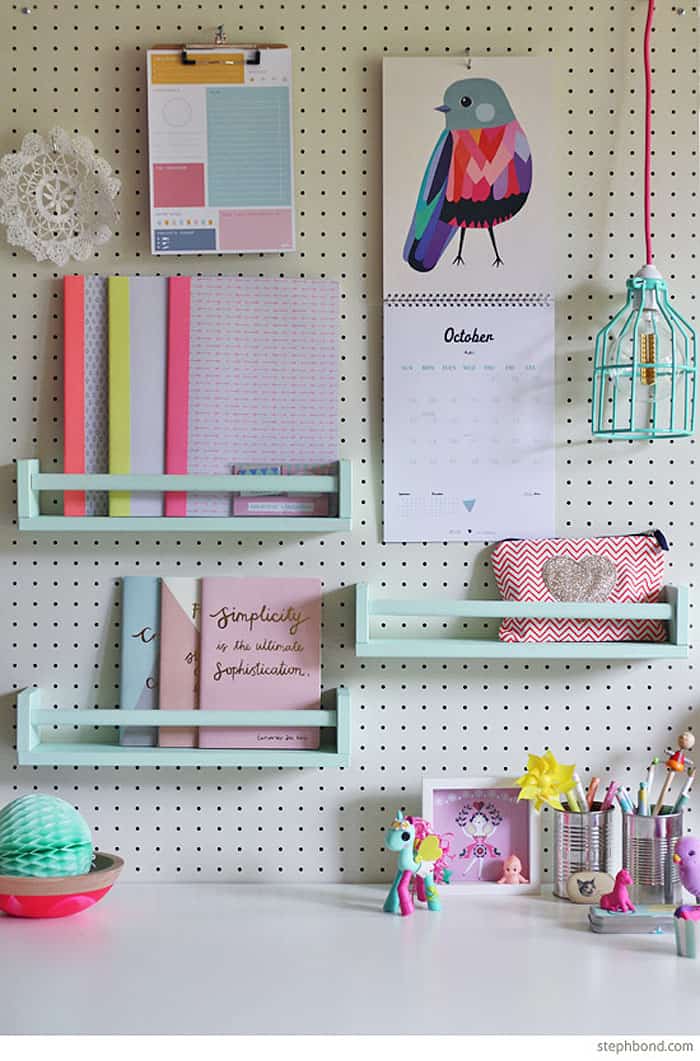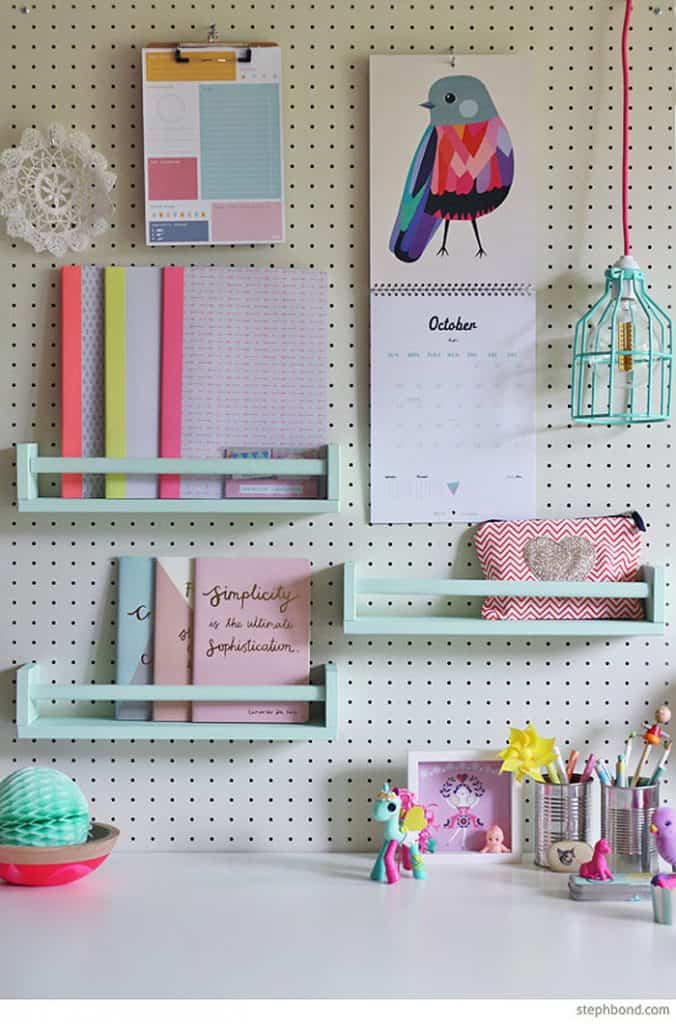 So there you have it! 10 Storage Hacks To Make Your Home Look Professionally Organized! Don't you just love all these great ideas? Comment below and let me know what you think!
Related Post: 20 Amazing Organizing Hacks That Will Transform Your Small Bedroom