This Post May Contain Affiliate Links. We earn a commission if you click this link and make a purchase at no additional cost to you.
Father's Day is right around the corner! That means we better start shopping for Father's Day Gifts! But do you feel like men are so hard to buy for? (and they say were the difficult ones) They already have a tool for every occasion but you want to get them something they'll really love, right? Well, how about the perfect Father's Day Gifts to go along with all the tools and toys they already have!
Help your dad makeover his garage and get organized with these 10 Father's Day Gifts Your Dad Needs For The Garage!
This pegboard system is 8 feet long and designed to hold all of your Dad's tools. It can hold shovels, rakes, ladders, axes, weedeaters, etc. Almost every lawn tool your dad had can be neatly organized with the Holey Rail. And for 8 feet of organizing space for your Dad, this item is a steal! Go find it here!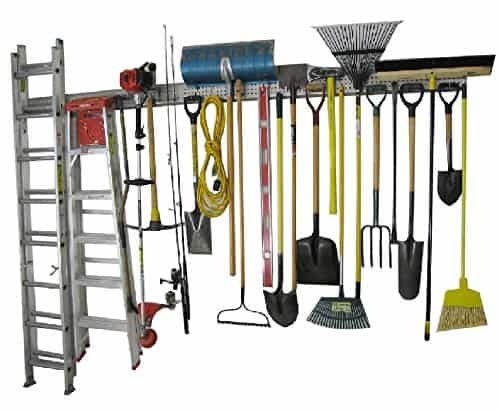 If your Dad loves to listen to the radio while he works then this is the perfect radio for him! My husband has one and we take it on all our trips plus he uses it around the house when he is working. It is extremely durable and has a roll cage to protect itself from harmful conditions on a worksite. If you can find it for less than $100 bucks it's a steal! Find the price here!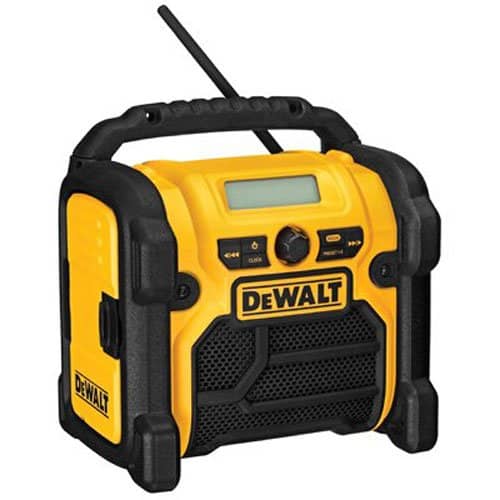 This extension cord winder will solve all the frustrations your husband or father has with extension cords. No more tangles and knots or spending 5 minutes winding up the cord everytime they use it. This extension cord winder can be mounted by any plug and holds up to 150 feet of extension cords and can be wound up in thirty seconds! Your dad will love this Father's Day Gift!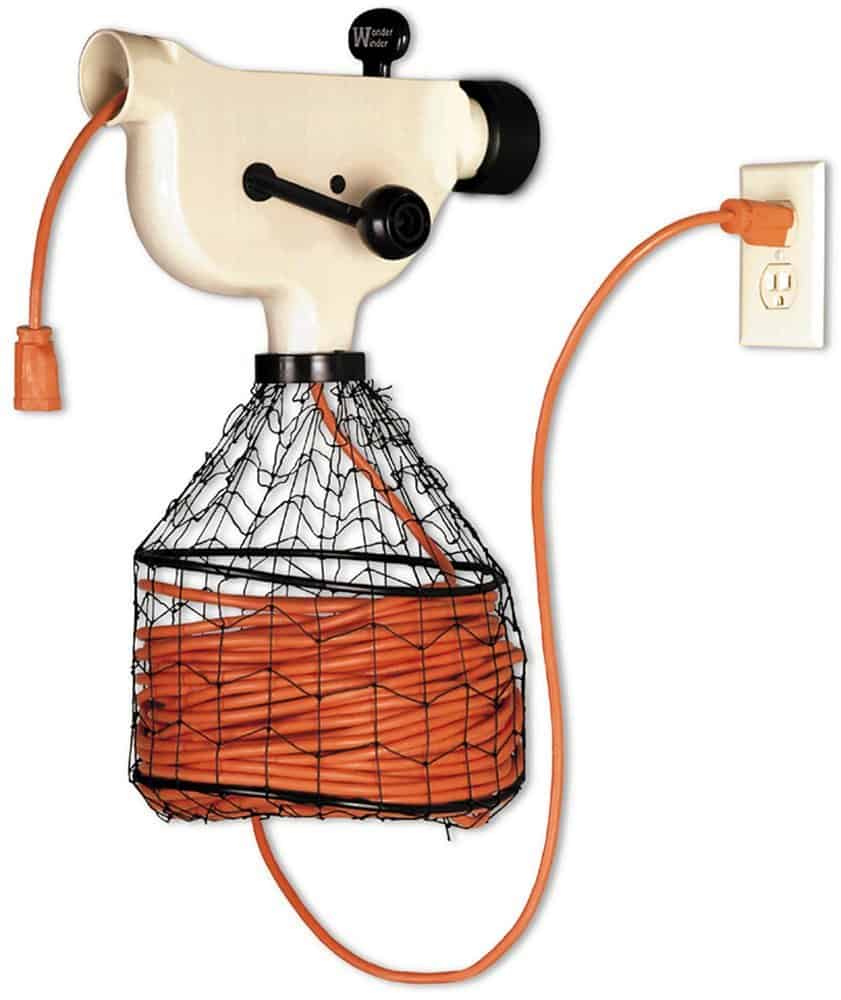 Is Dad a golfer? Then he needs this golf club organizer! It holds two golf bags and has extra storage for all of his golfing equipment and accessories. This would be the perfect addition to an organized garage and will give your dad peace of mind that his golf clubs are stored safely and neatly. And for less than $100 dollars this Father's Day Gift is one he will be thrilled to receive!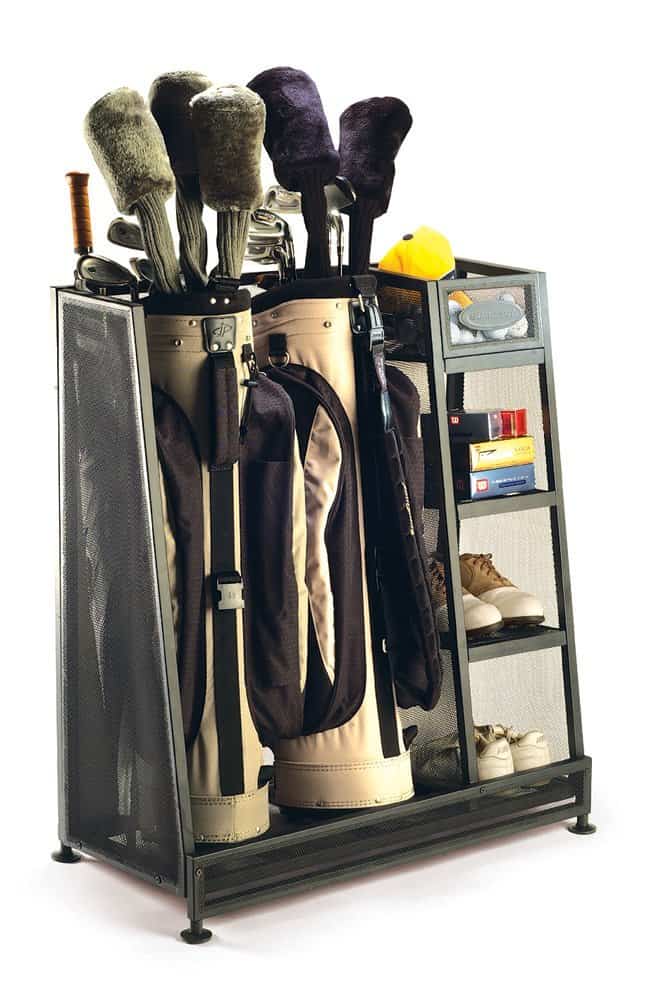 If this pegboard set doesn't help your Dad get organized in the garage, not much will! It is perfect to keep work areas clutter free and organized! This system comes with 44 pieces, including bins, hooks, and shelves. There is a place for your dad to organize almost every small tool he has! Plus it is less than $50 dollars! Its a Fathers Day win for you and your dad!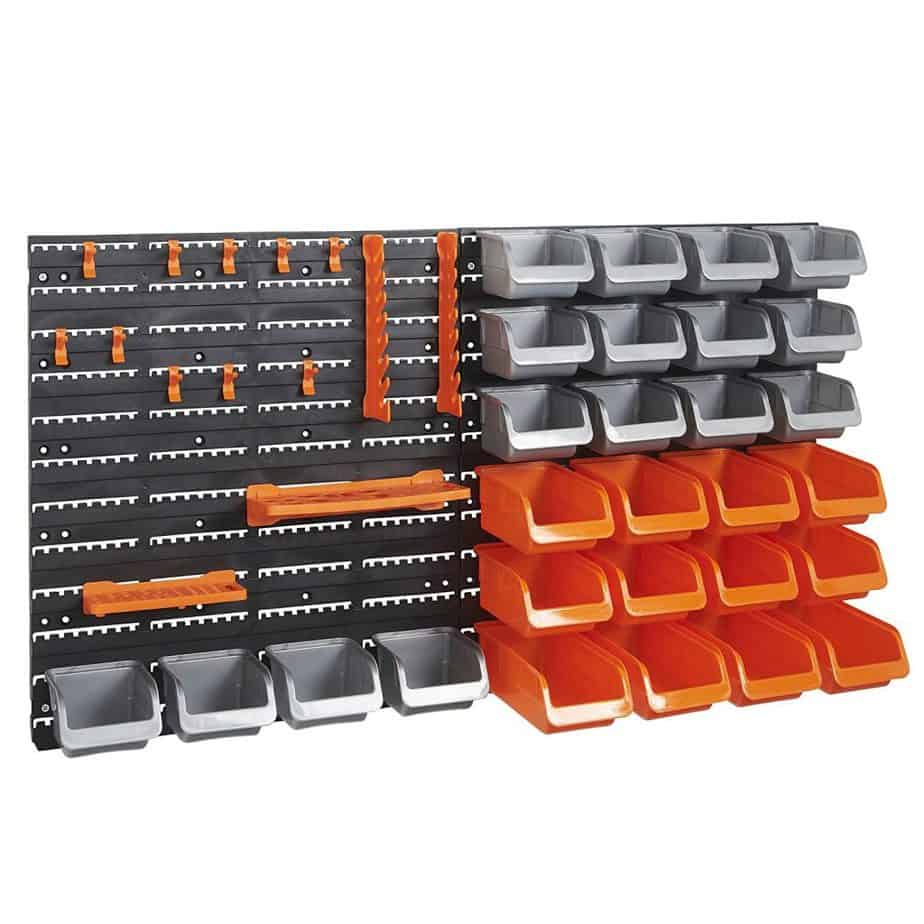 My husband is constantly eyeing these drills everytime we head to the hardware store, so I bet your husband or Father would love them too! This set includes an impact driver, a drill, battery pack and the kit bag. Sometimes Amazon runs specials on these and you can get the whole set for less than $150 (which is seriously cheap for Dewalt)! Check the price now!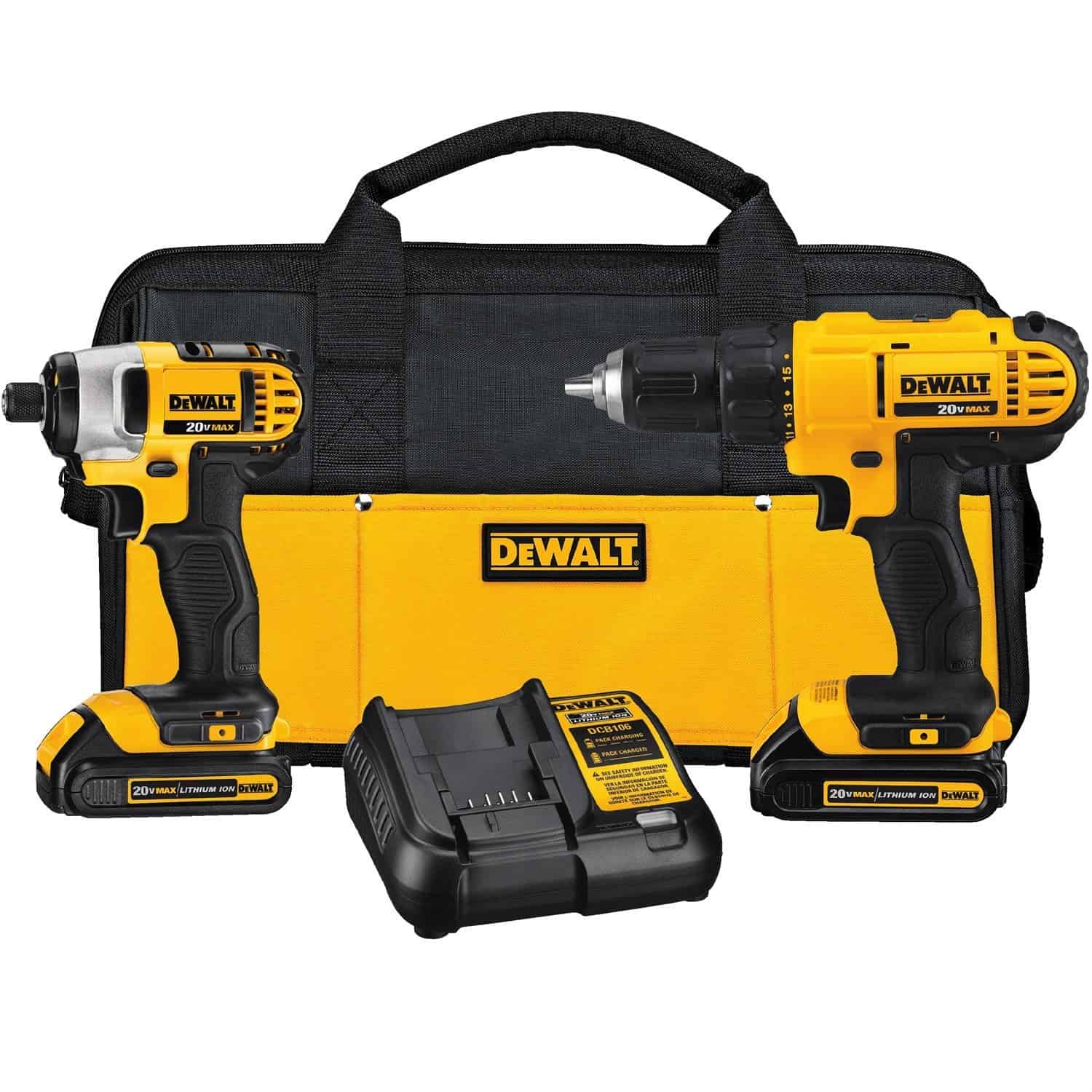 Do extension cords or garden hoses clutter up your garage floor? Storage straps are a great way to keep those cords and hoses neatly organized. Plus they have a ring so you can hang them up on a pegboard, keeping them clean and off the ground! You can get 6 here for less than $20 dollars! Your father will love these for his garage!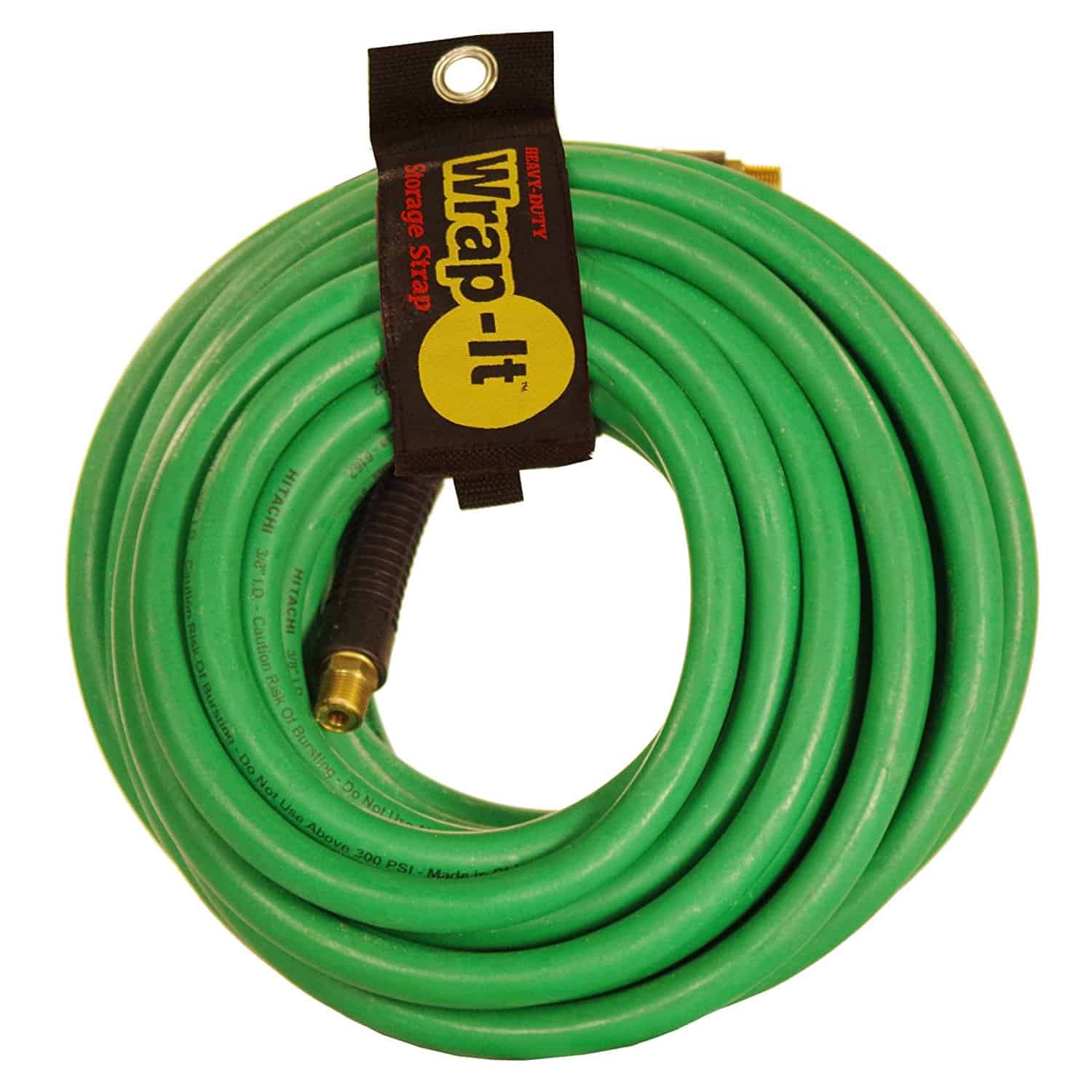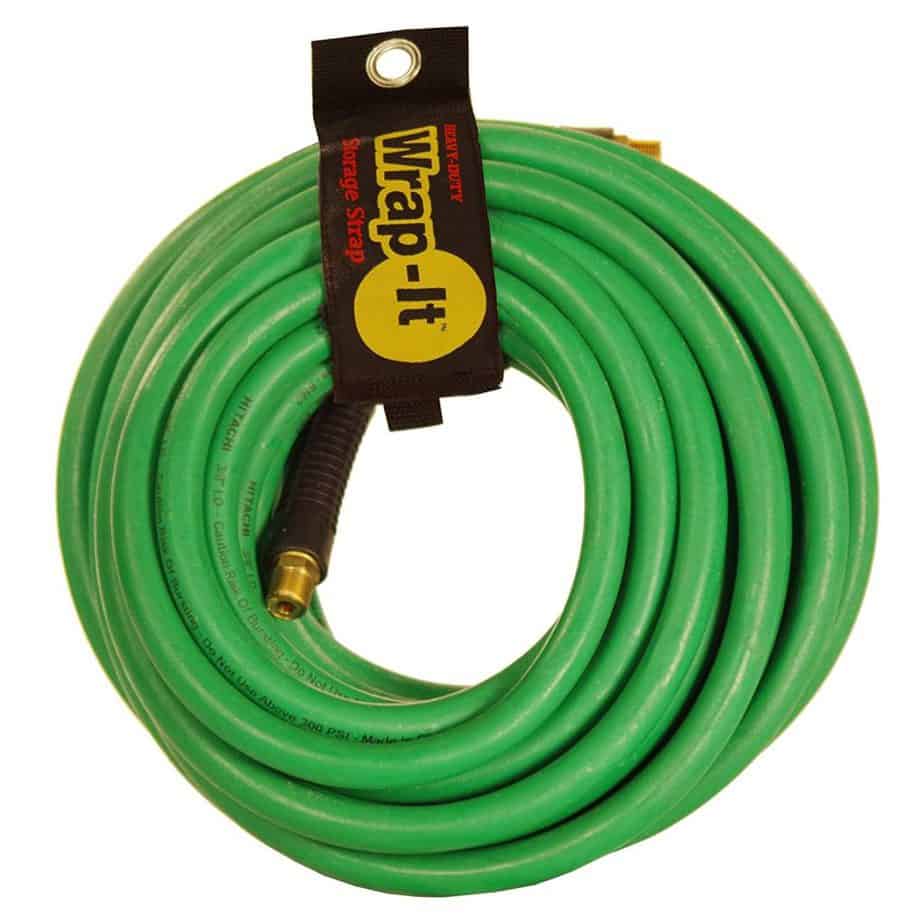 Does your husband love to go out and pass a ball with your kids? But then the balls just litter the yard or roll around in a corner of your garage? That can be frustrating! A perfect solution is to install a Sports Rack. They are cheap and will hold all the sports equipment you have sitting around your garage. This sports rack is a must to help your dad get his garage organized!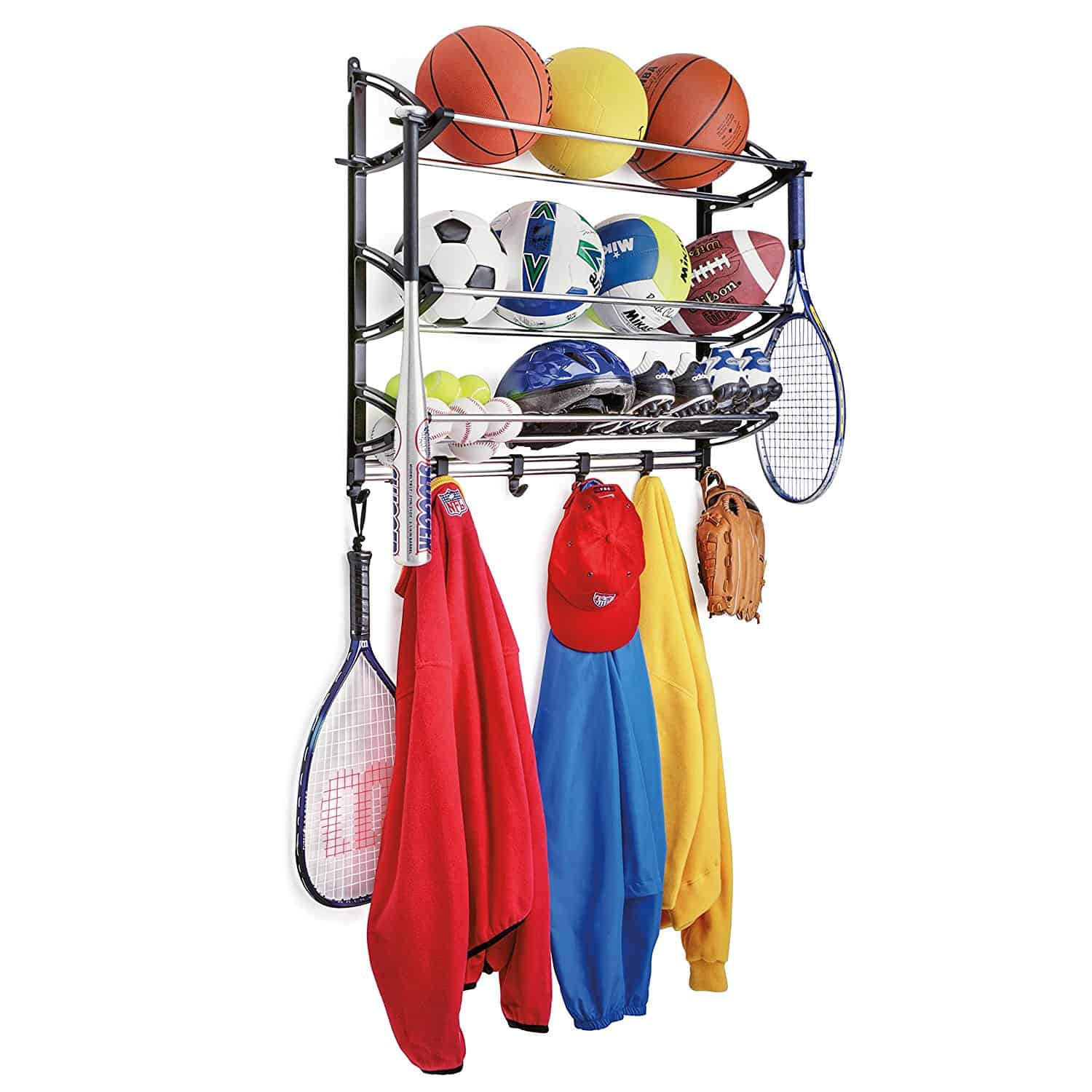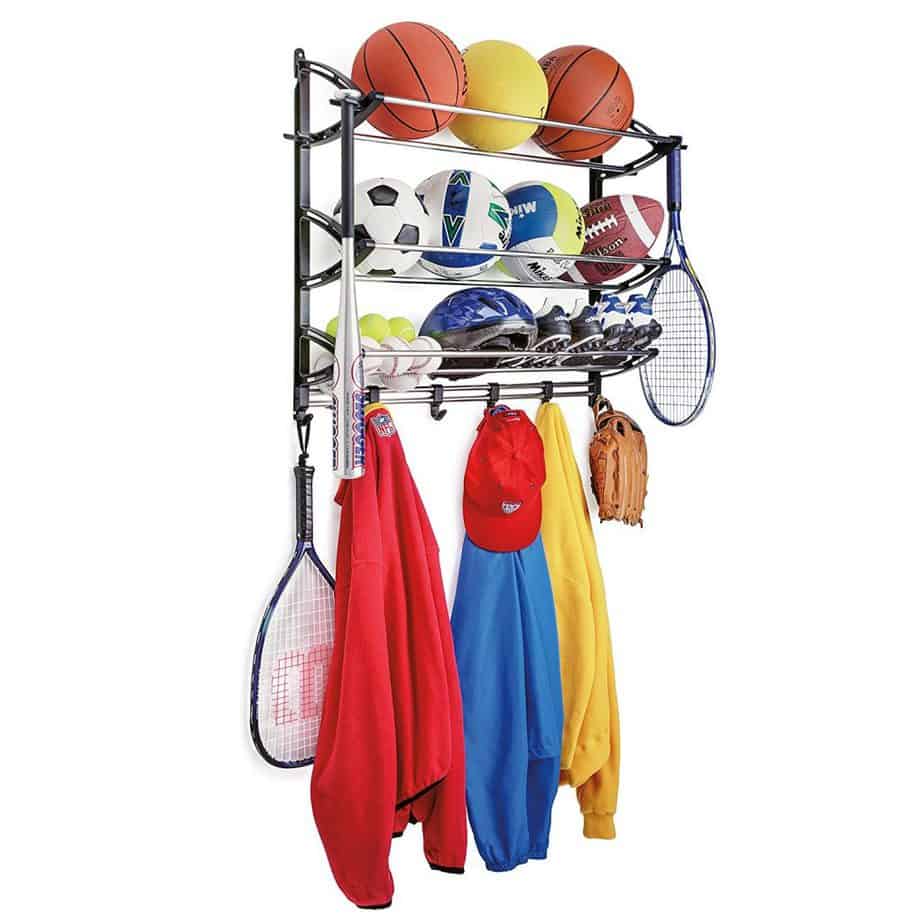 Even if your father has a bunch of tools he would probably tell you "every man can use another toolset." At least that's what my husband tells me everytime we head to Lowes. So make your Dad happy and grab this 65 Piece Tool Kit. It comes with a sturdy case to keep all of his tools organized and portable! Every man loves tools and this will make the perfect Father's Day Gift!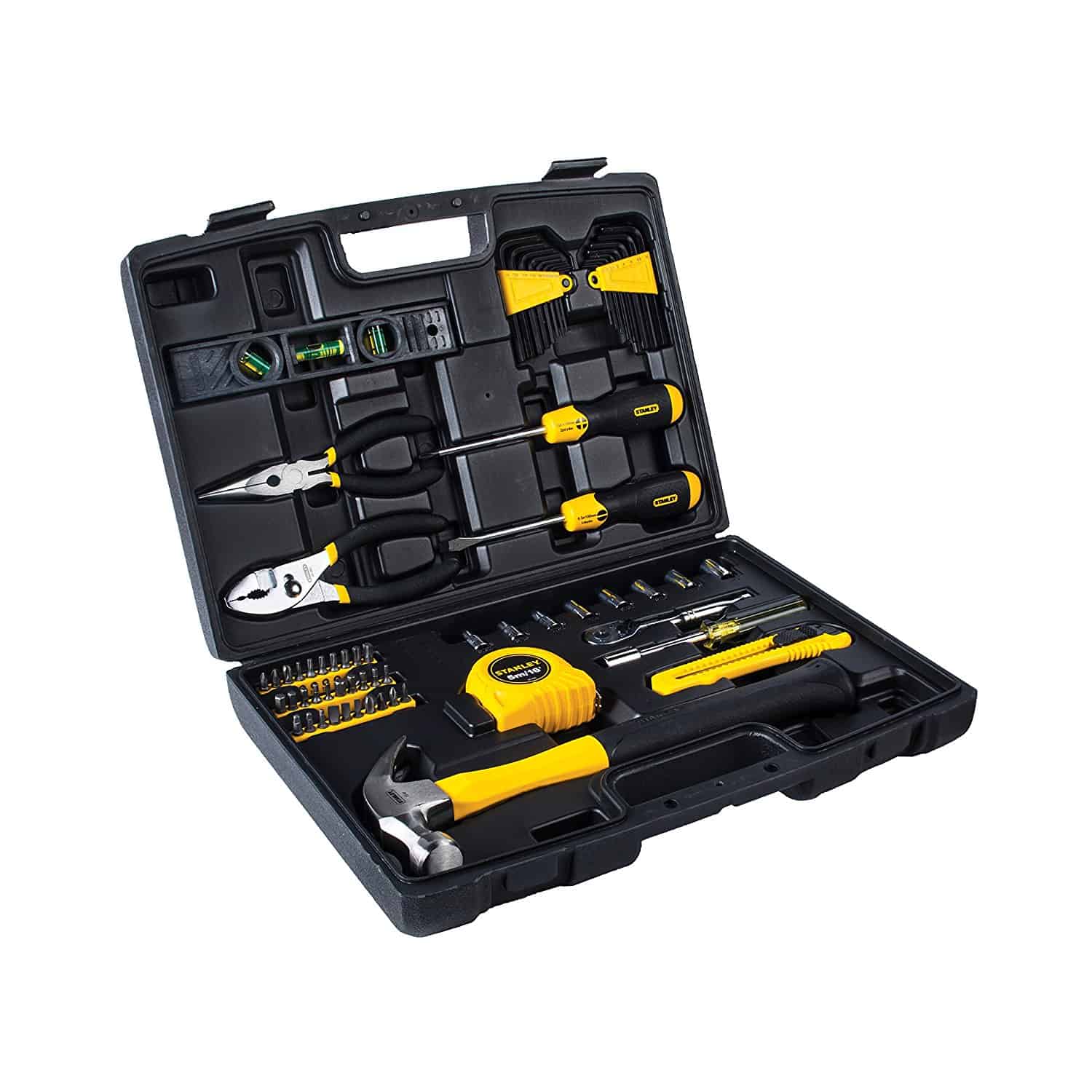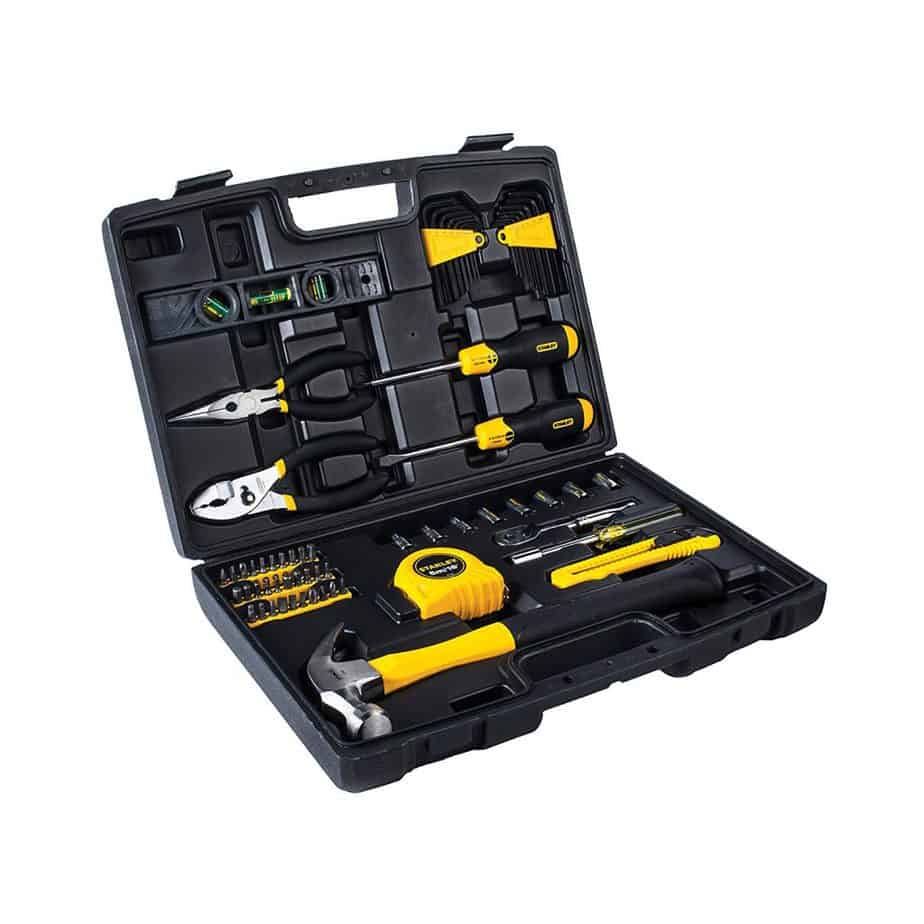 Our garages get dirty so quickly! That is why you should always have a Shop-Vac in your garage. They make it quick and easy to sweep up any dirt or spills. If your Father doesn't already have a Shop-Vac you can be sure to bet he wants one! Grab one here on Amazon for less than $75 dollars!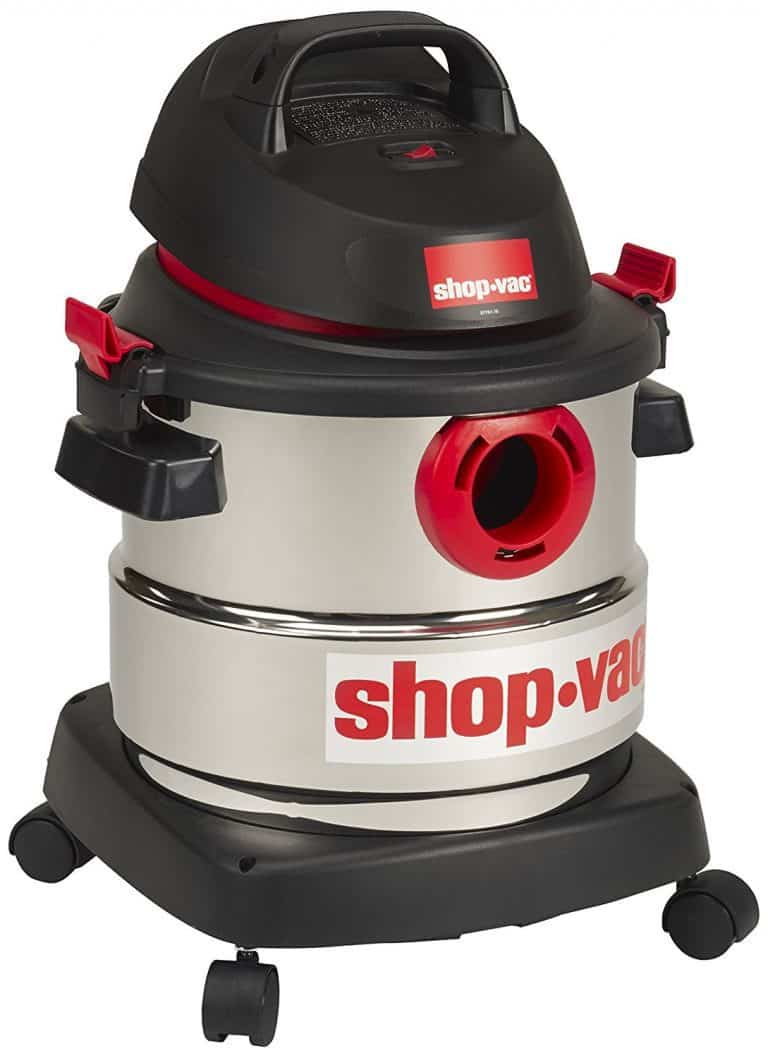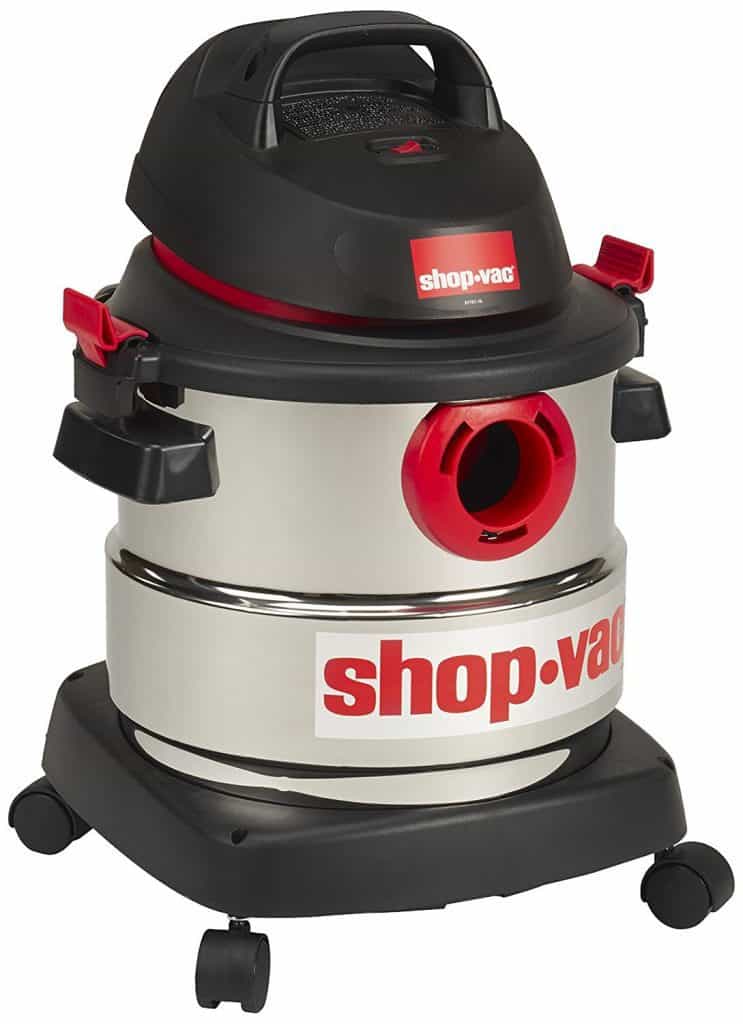 I hope you found some great ideas to get your Dad for Father's Day! Comment below and let me know! And don't forget to pin for later.