This Post May Contain Affiliate Links. We earn a commission if you click this link and make a purchase at no additional cost to you.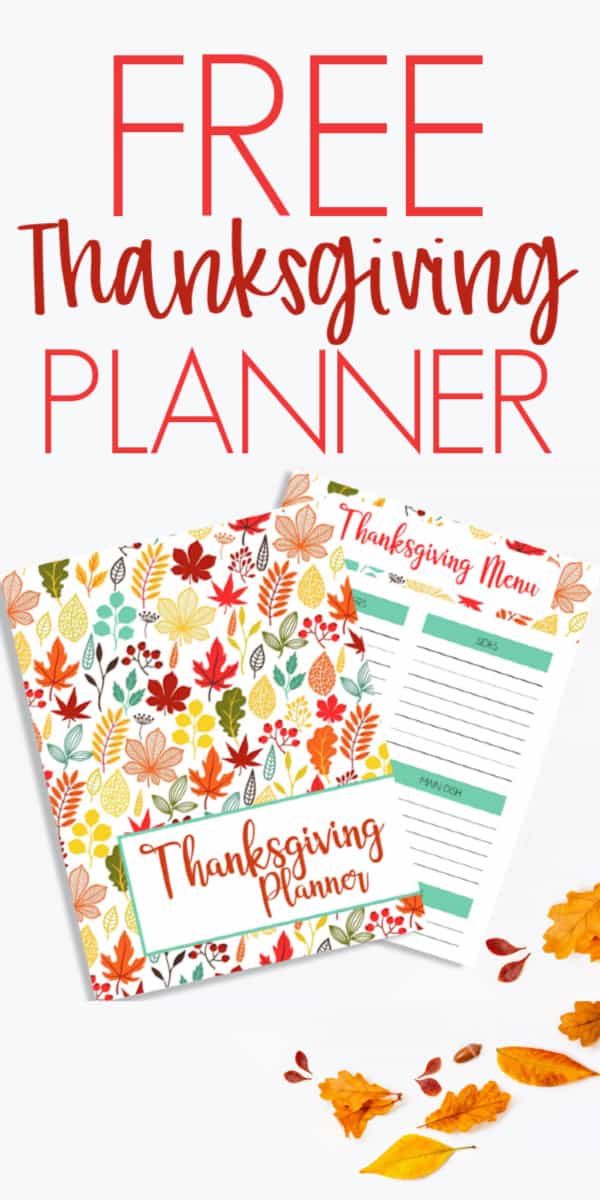 Are you the Mom frantically cooking on Thanksgiving Day trying to get everything ready before it's time to eat. Not really enjoying Thanksgiving with your family but instead feeling stressed out and overwhelmed.
Thanksgiving can easily and quickly become a little chaotic when you don't have a plan! And just getting that casserole in the oven a few minutes late can throw off your whole cooking time.
That is why this year you need to get organized! And I'm going to make that super easy for you! 🙂
Free Thanksgiving Planner
This year I wanted Thanksgiving to be just a little more organized for our family. I mean when you really think about it there is so much planning that goes into Thanksgiving! What are you going to cook, when does it need to go in the oven, how long does it need to bake, and what do you need to pick up from the grocery store?
There is so much you need to think about to have a wonderful family meal!
That is why you need this Thanksgiving Planner! It is everything you need to plan out your menu, grocery list, cleaning schedule, chores to do, and let's not forget Black Friday shopping!
So instead of feeling stressed out about Thanksgiving, get organized with this Free 12 Page Thanksgiving Planner!