This Post May Contain Affiliate Links. We earn a commission if you click this link and make a purchase at no additional cost to you.
Download this free Password Keeper Printable to help you keep track of all your important usernames and passwords!
Do you store your usernames and passwords digitally or still write them out on pen and paper? I have to admit, for the most part, I store all of my usernames and passwords digitally with LastPass. But there are some usernames and passwords I like to have written down in case of emergencies. And to do that I use my free Password Keeper Printable!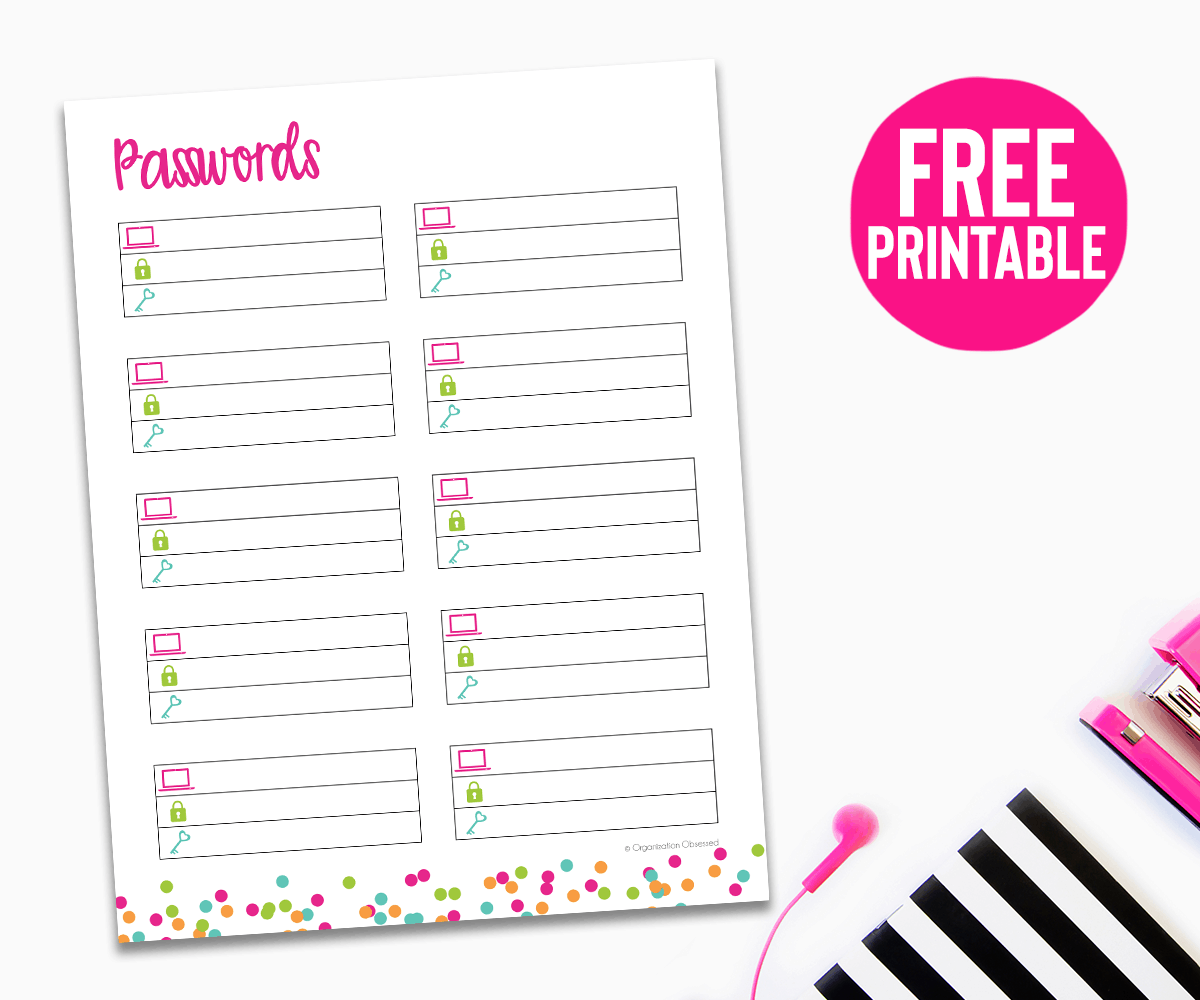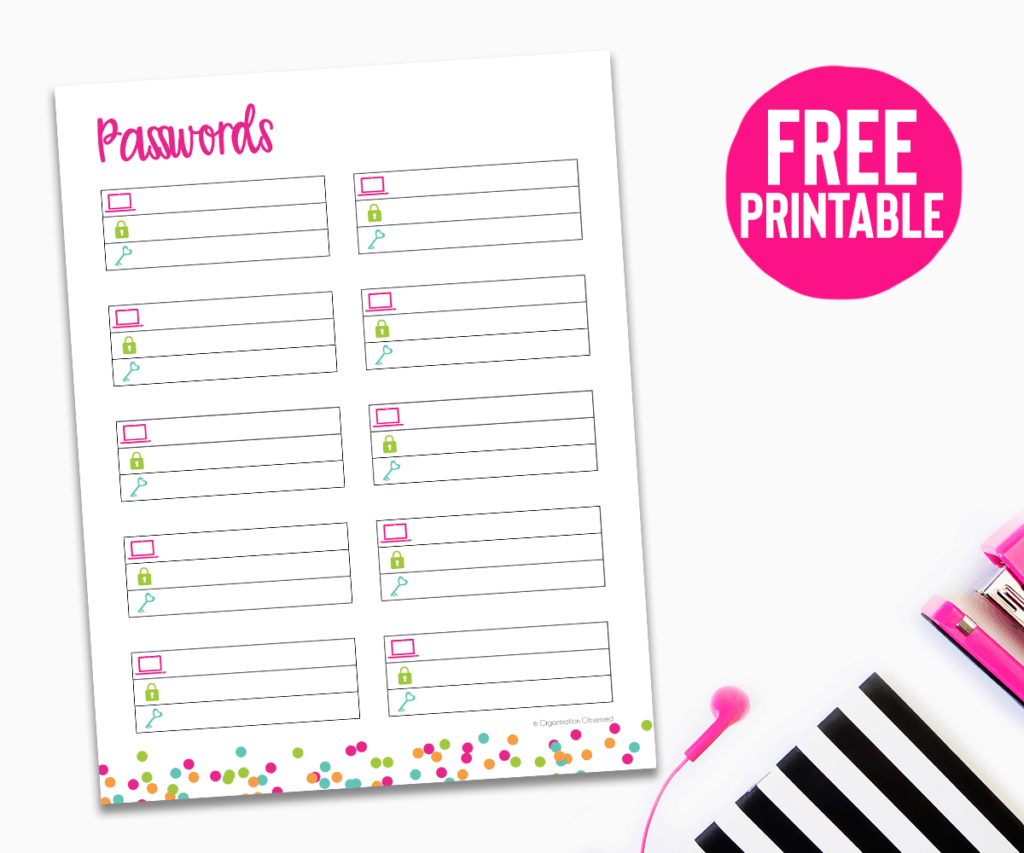 Using Your Password Keeper
The password keeper has spaces for you to write down and store up to 10 websites, usernames and passwords! Have more passwords than that? Just print another copy! This password keeper is yours to keep forever so you can print it as many times as you want!
But Remember! Keep Your Information Safe
If you're going to write your passwords down on paper then you need to take extra measures to keep your passwords safe. Especially passwords for bank accounts, credit card accounts, social media accounts, etc. It's best to keep your password keeper printable in a locked drawer, a safe, or filed away somewhere only you know about!
Download Your Free Printable
Pst… Love Printables?
Love using printables to keep you organized? Me too! Check out my Printables Store filled with lots of printables to help you stay organized, manage your time, & clean your home!
And as a THANK YOU for visiting here's 25% off any printable in my store! Use coupon code LOVE2PLAN