This Post May Contain Affiliate Links. We earn a commission if you click this link and make a purchase at no additional cost to you.
Can you believe it's summer! This year is flying by so fast! There are so many things we have planned this summer and I want to make sure we don't miss a thing! And what better way of doing that than with a Summer Planner! This Summer Planner is everything you need to check everything off your summer bucket list, stay organized this summer, keep your homes clean and our refrigerators full! See what's included in the Summer Planner below and how to get it for free!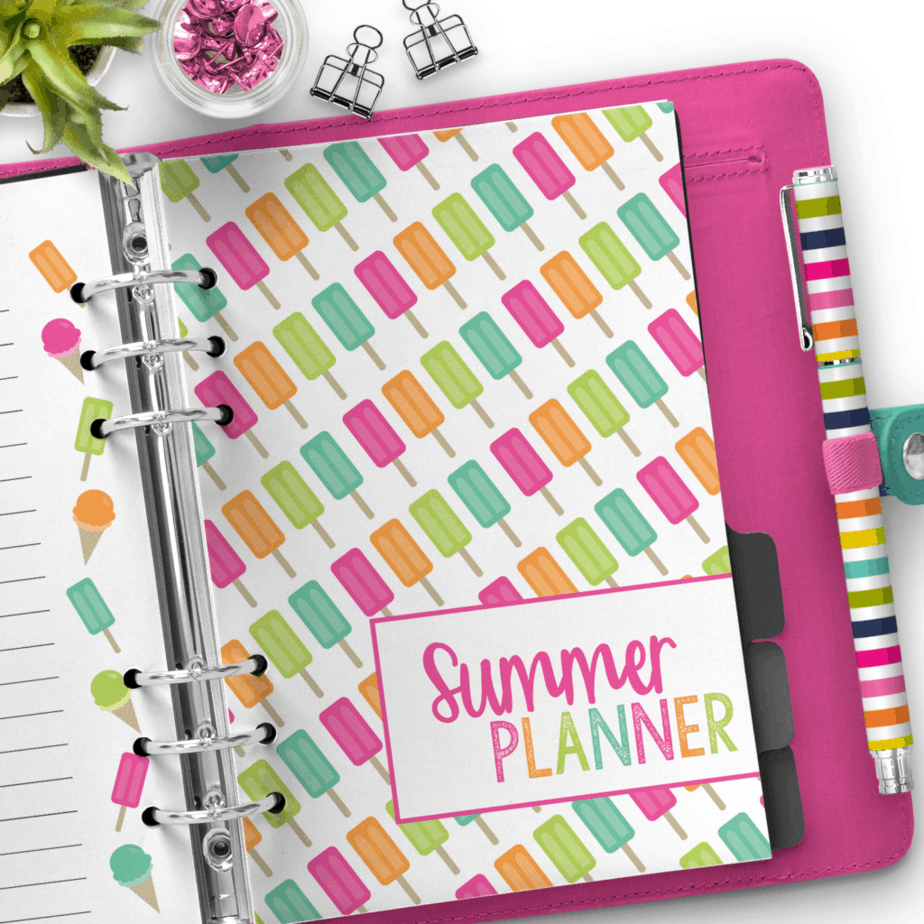 What's Included in the Summer Planner
This summer planner is jam-packed with everything you need to stay organized this summer and have an awesome summer vacation. It includes:
May-August Calendar
Summer Bucket List
Summer Weekly Planner
Summer Meal Planner
Summer Chore Charts
Summer Reading List
Vacation Itinerary
Vacation Packing List
Vacation Packing List
Shopping List
To Do List
Notes Page
Summer Bucket List
Every Summer deserves a bucket list! There are so many fun things to do every summer! You could go to an amusement park, take a trip to the zoo, go on a hike, read a good book, go to an outdoor concert. The list is endless! Print off this Summer Bucket List and fill it with all the fun and exciting things you have planned!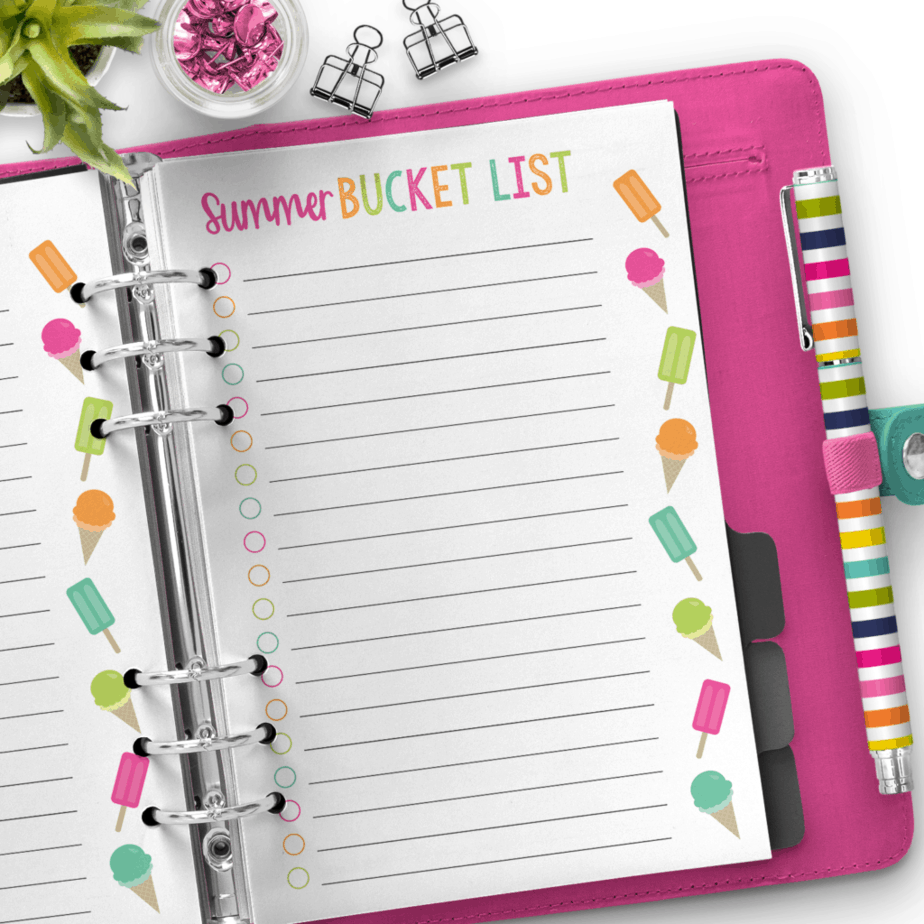 Summer Meal Planner
I have only been working from home for a few days this summer but I'm already realizing that I need to step up my meal planning! When your kids are home you eat so much more food! So I am using this handy meal planner to plan out our weekly meals this summer and the grocery list to make my trips to the store super easy! Print off the meal planner included in the Free Summer Planner to help you plan out your weekly meals, make sure you buy enough food to satisfy everyone and save money by not eating out all the time!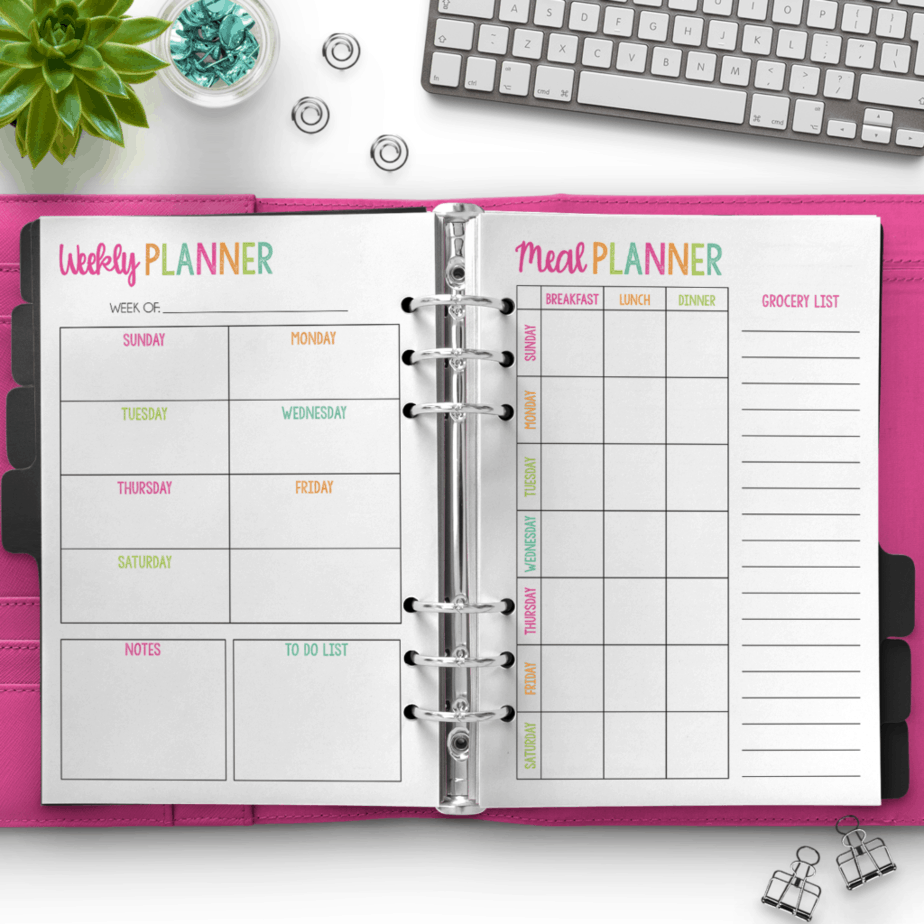 Summer Weekly Planner
It seems like during the Summer, weeks fly right by! With our busy lives, it's easy to not make time for all the fun things you can do during the summer! Use this Summer Weekly Planner to plan out every week and take advantage of all the sunshine!
Summer Chore Charts
Just because it's Summer doesn't mean we can forget our chores, right! Help your kids keep up with their summer chores with these fun and colorful chore charts! There are 4 different chore charts to chose from within the Summer Planner. You can plan out your chores from Monday to Sunday or Sunday to Saturday! And there are also chore charts with a place for someone's name or chore charts without the name line so everyone can chip in together!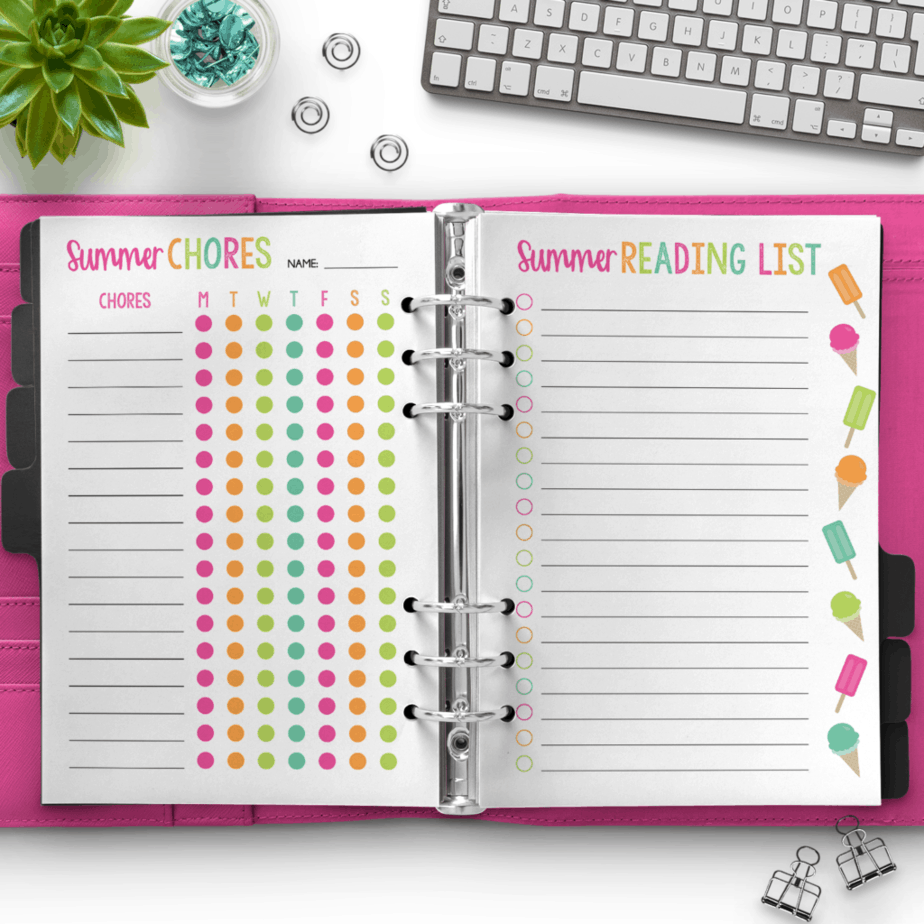 Summer Reading List
There's nothing better than a good book and a rocking chair on a warm Summer Day! And it's also a great feeling knowing your kids will go back to school in the fall knowing they have completed their Summer Reading List. Make a list of all the books you or your kids want to read on the Summer Reading List and check them off as you go!
Vacation Packing List & Itinerary
Summer means VACATION!!
Going to the beach is my favorite time during the Summer and I love to plan for vacation! Being organized when you go on vacation is super important so you don't forget anything and to make sure you have an awesome vacation! Use the Vacation Packing List, Shopping List & Vacation Itinerary Printables within the Summer Planner to make sure you have everything you need for your next trip!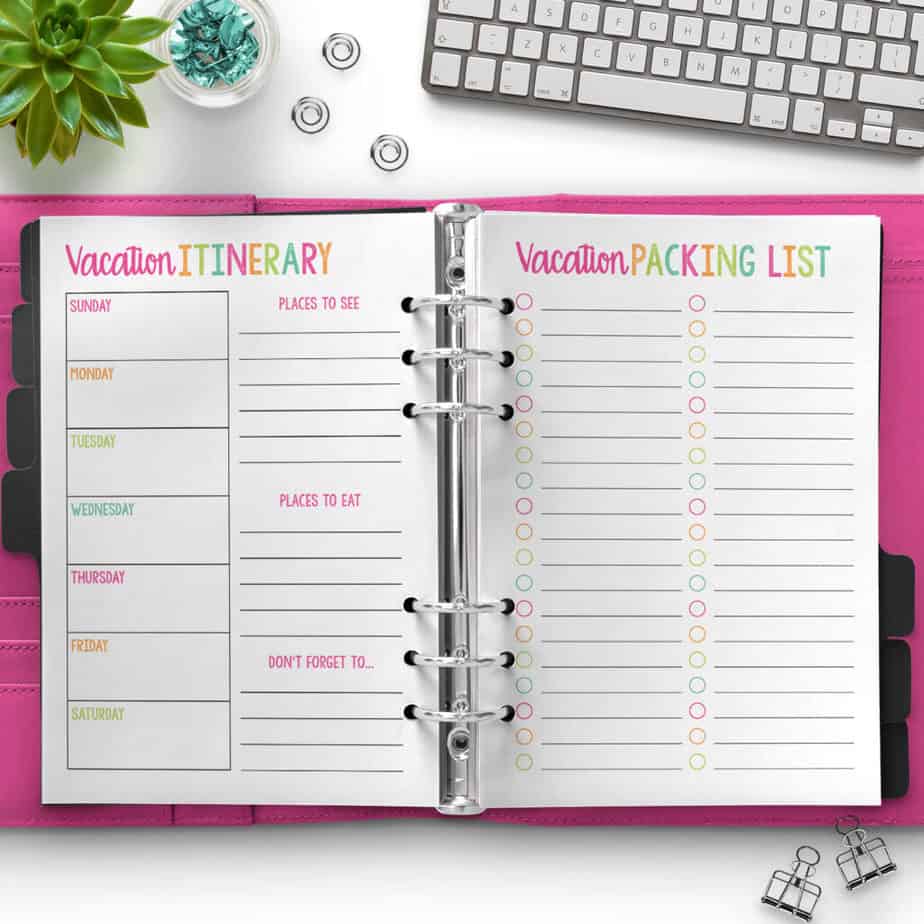 Summer will slip away and be gone before you know it! Don't miss out on any of the fun and grab this Free Summer Planner to help you stay organized and check everything off your bucket list!
Sign up below and have this Free Summer Printable delivered straight to your inbox! As well as more printables each week!