This Post May Contain Affiliate Links. We earn a commission if you click this link and make a purchase at no additional cost to you.
For most of my life, camping has been a pretty big part of it. So when my husband and I got married, we knew we wanted to raise our little boy in the outdoors and continue our families tradition of camping! We bought our first camper, quickly remodeled it on a budget and hit the road!
Looking back, we were total camping newbies and had no idea the amount of stuff it requires to go camping. On our very first camping trip, we had to make a trip to the store because our camper plug couldn't reach the hook up! We really had no idea of all the stuff you need for a camper or RV!
But after spending lots of money (camping is expensive) and lots of practice backing in the camper (we're getting pretty good at that now haha), we finally feel like camping pros!
However, to make sure that we always have a great camping trip, we plan everything ahead!
From what time we're going to pull out, what meals were going to eat throughout our trip and what clothes were going to take, it's all written down ahead of time!
I used to just make a big list on a piece of notebook paper, but what's the fun in that when I can use these free camping printables!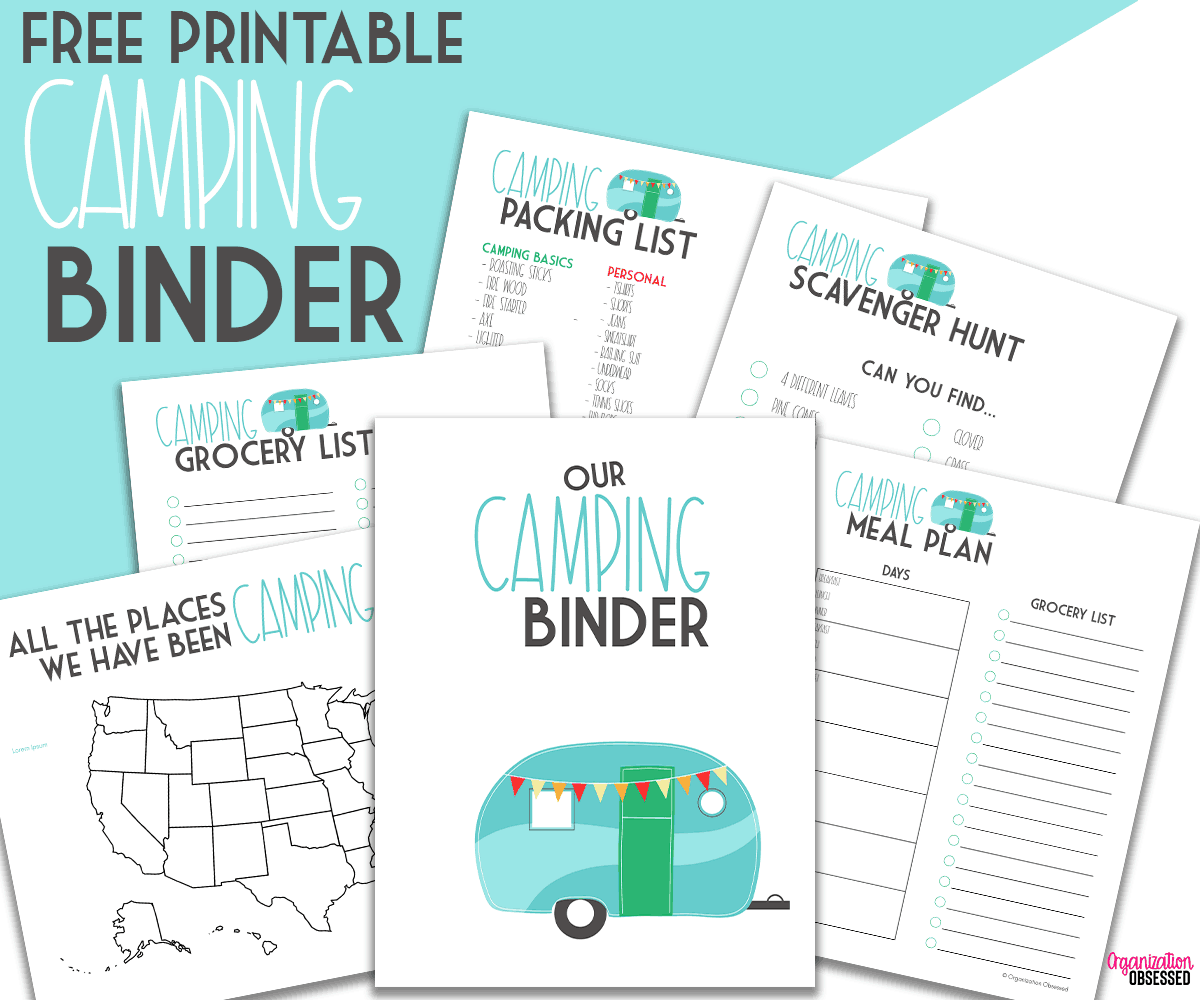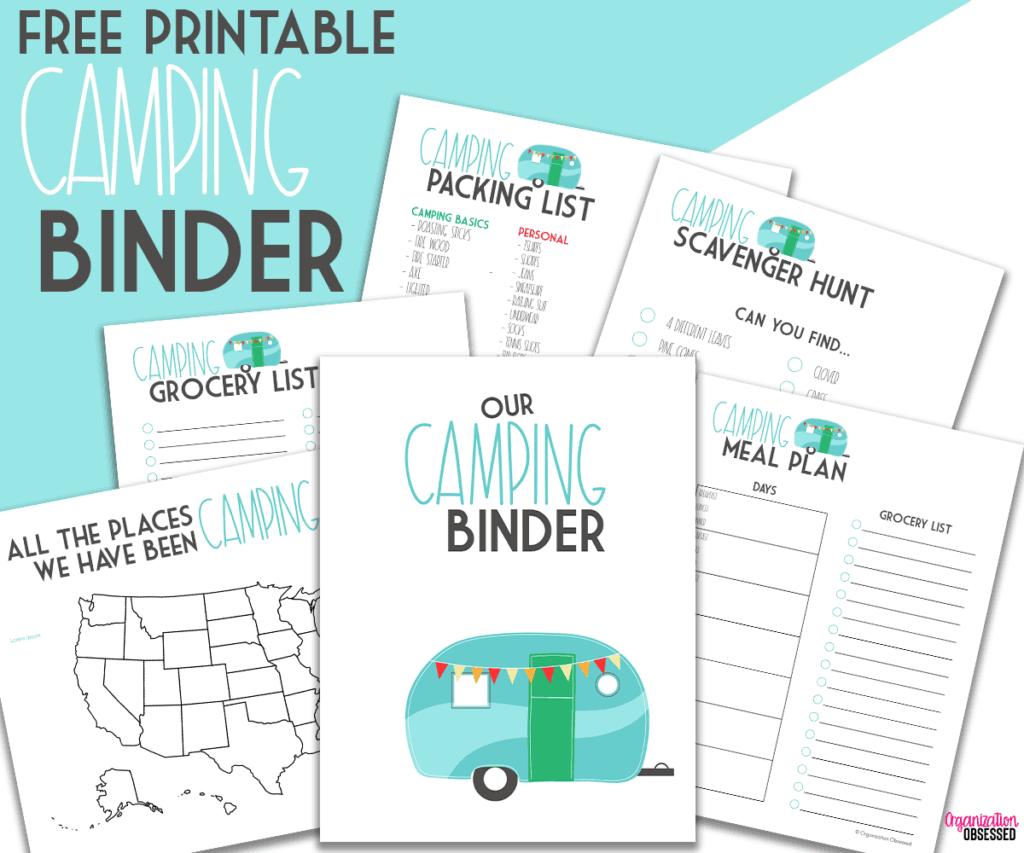 Free Camping Printables
This free camping printable binder includes a cover for your binder and a daily planner printable to help you plan your camping trip! Fill out your camping bucket list and schedule a time throughout the day for all your fun activities!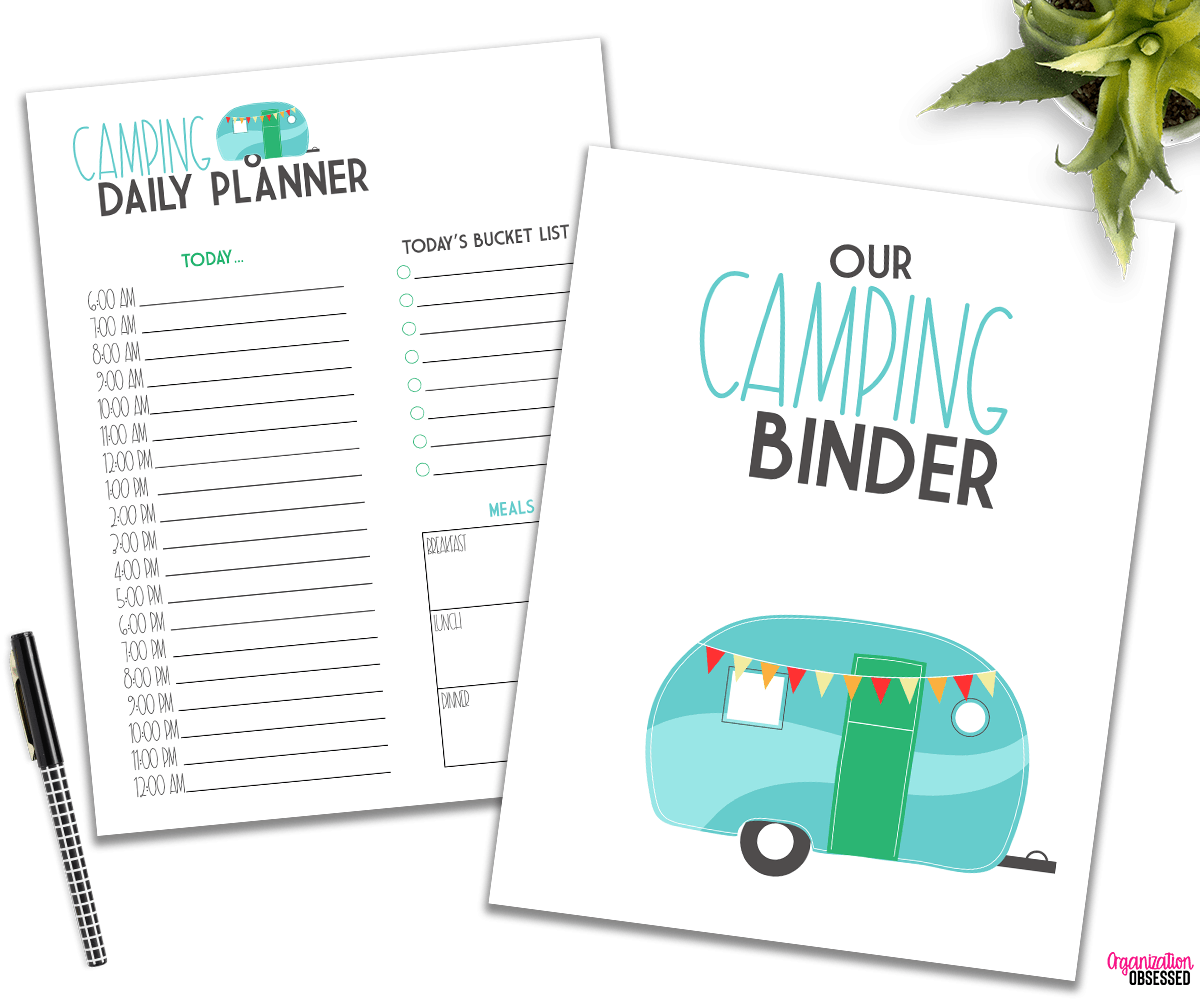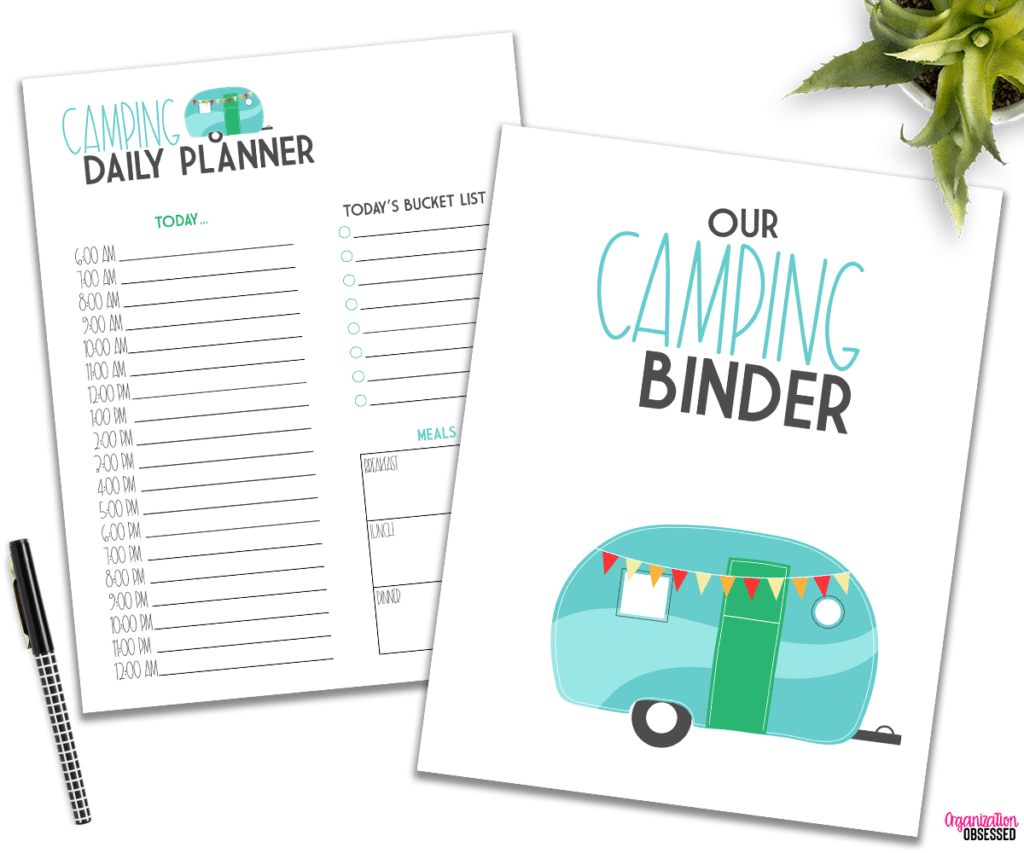 Then plan out your meals for your camping trip and all the groceries you need with the meal planning printables and the grocery list printable! Don't forget graham crackers, chocolate, and marshmallows for s' mores!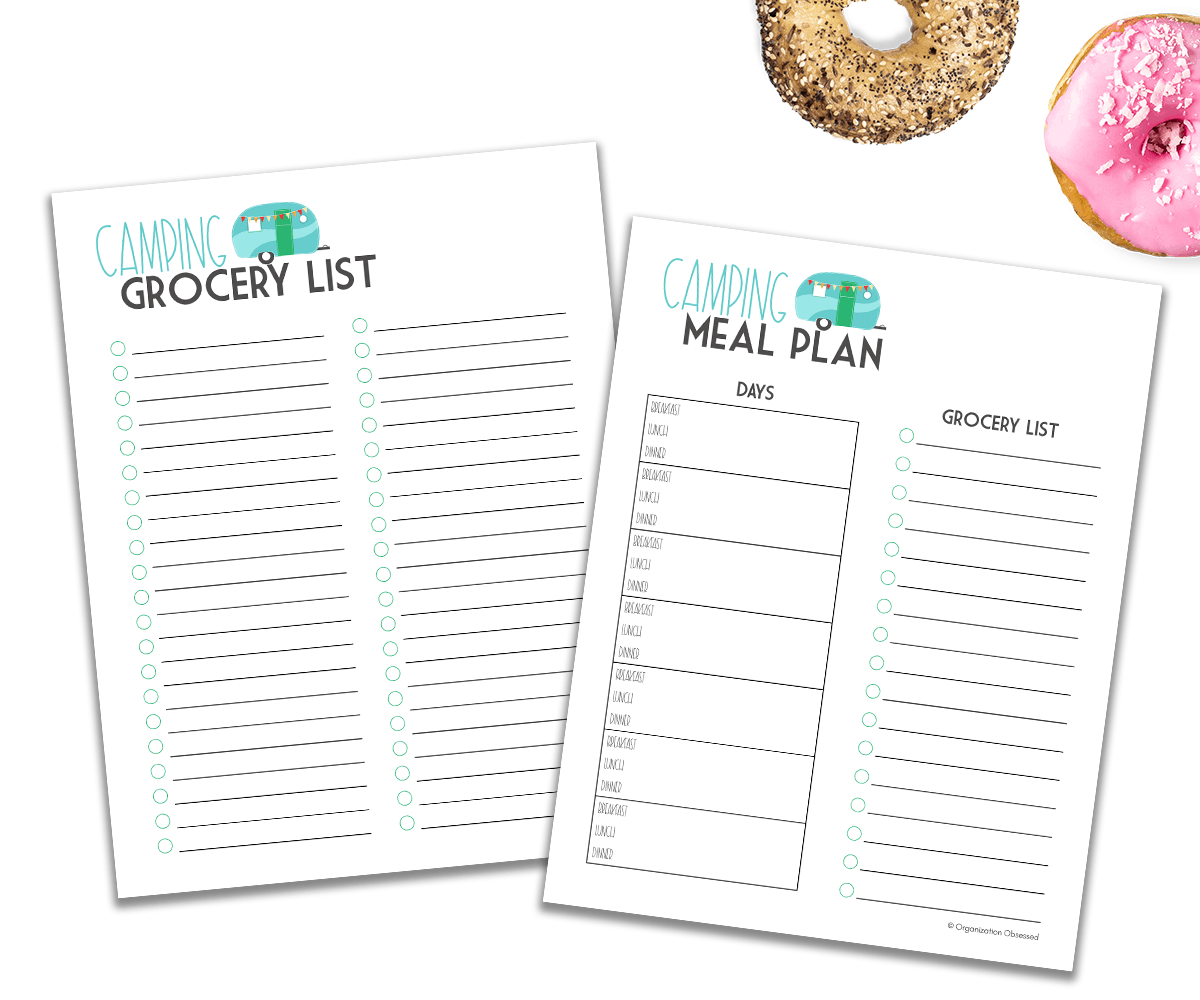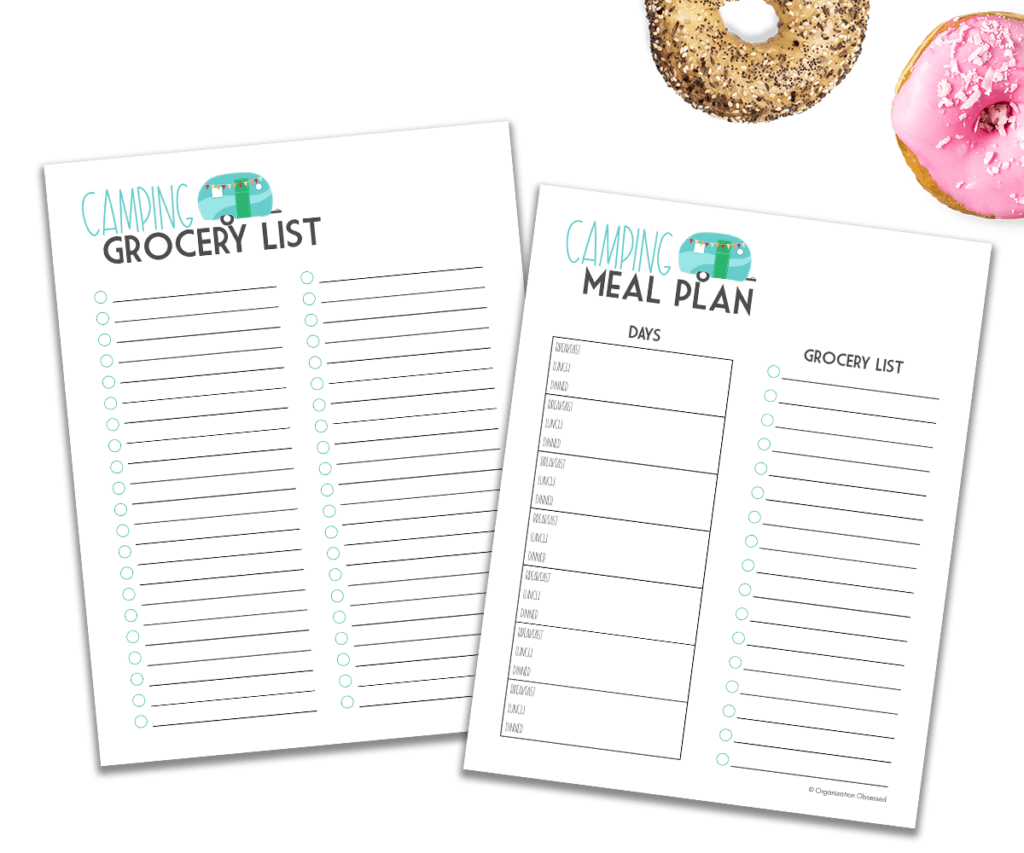 Camping Packing List Printable
You also don't want to forget anything important when heading out to camp! There's nothing worse than realizing you forgot the roasting sticks when you're ready for a hotdog! Use the packing list printables to make a list of all your camping necessities!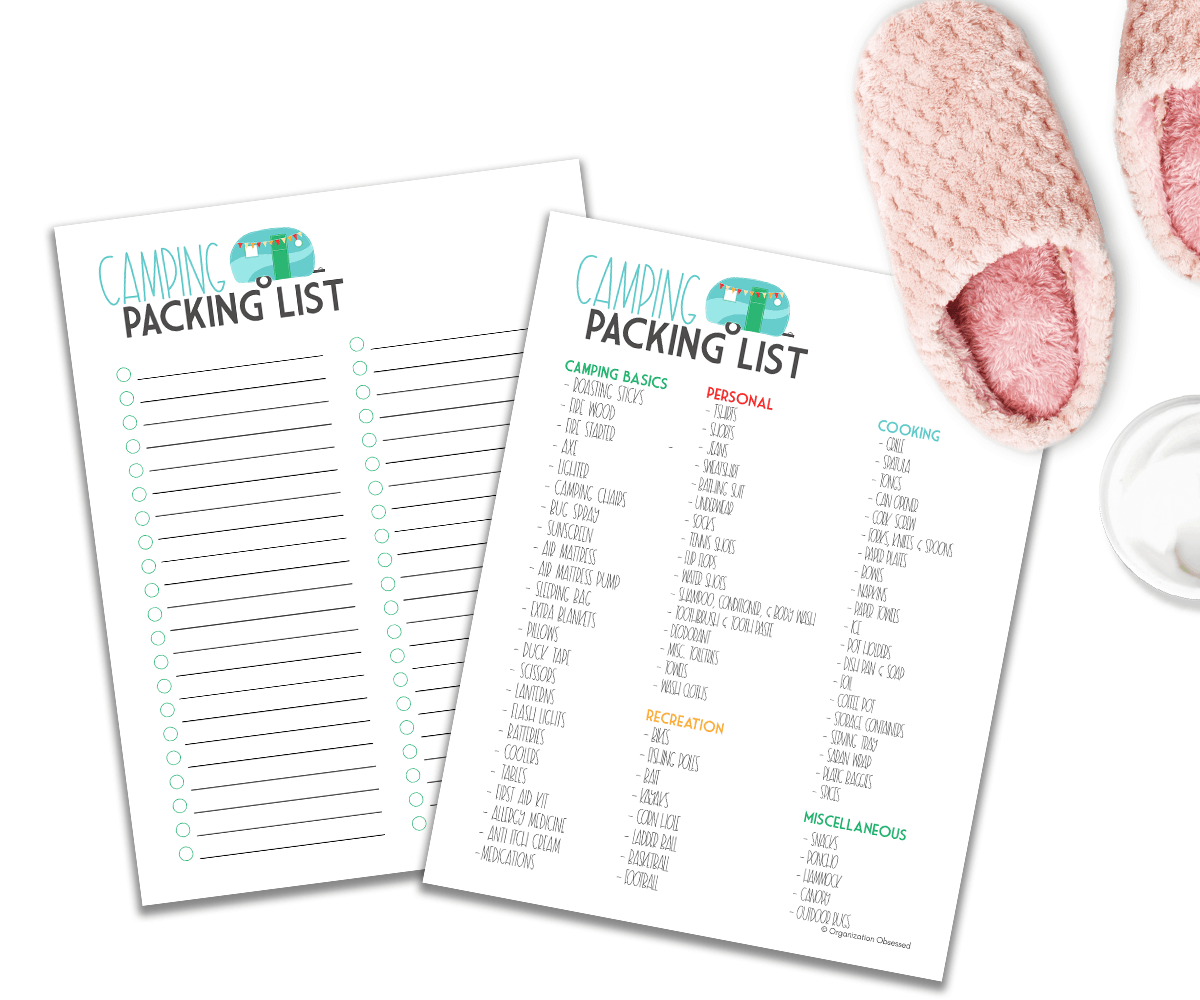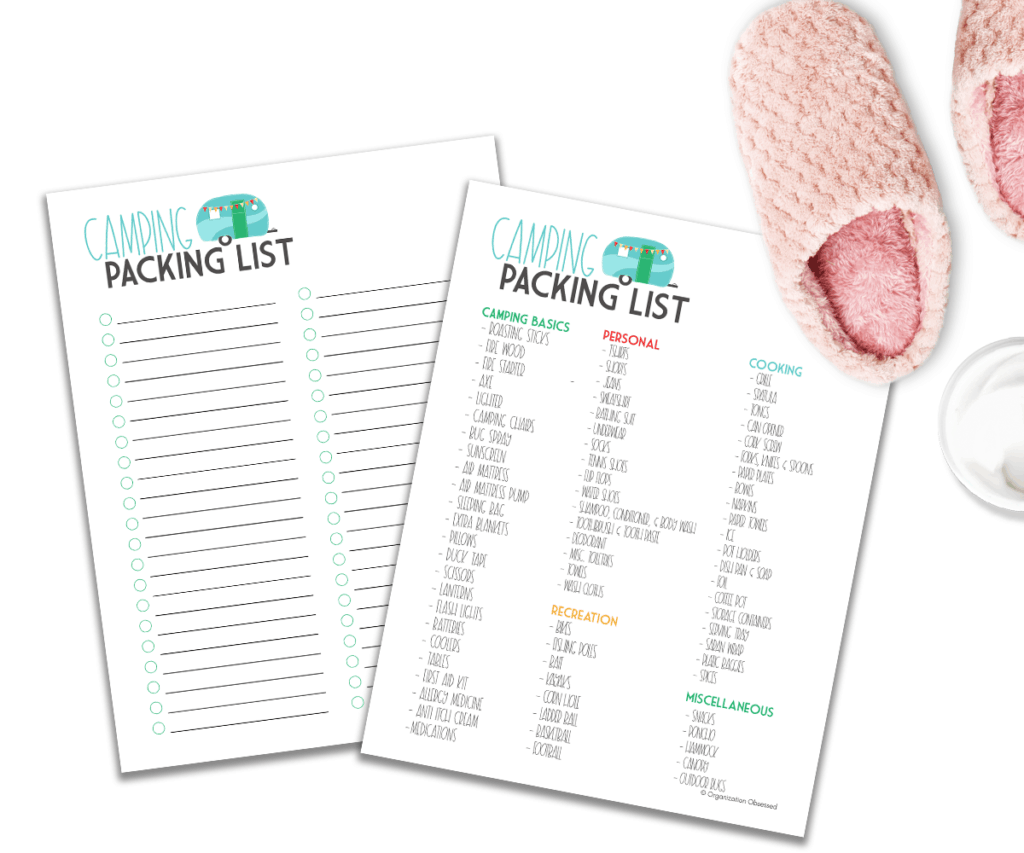 And then finally, don't forget to write down all your memories from your camping trip, what you liked about the campground and if you want to go back. And drop a pin on the map of all the places you've camped!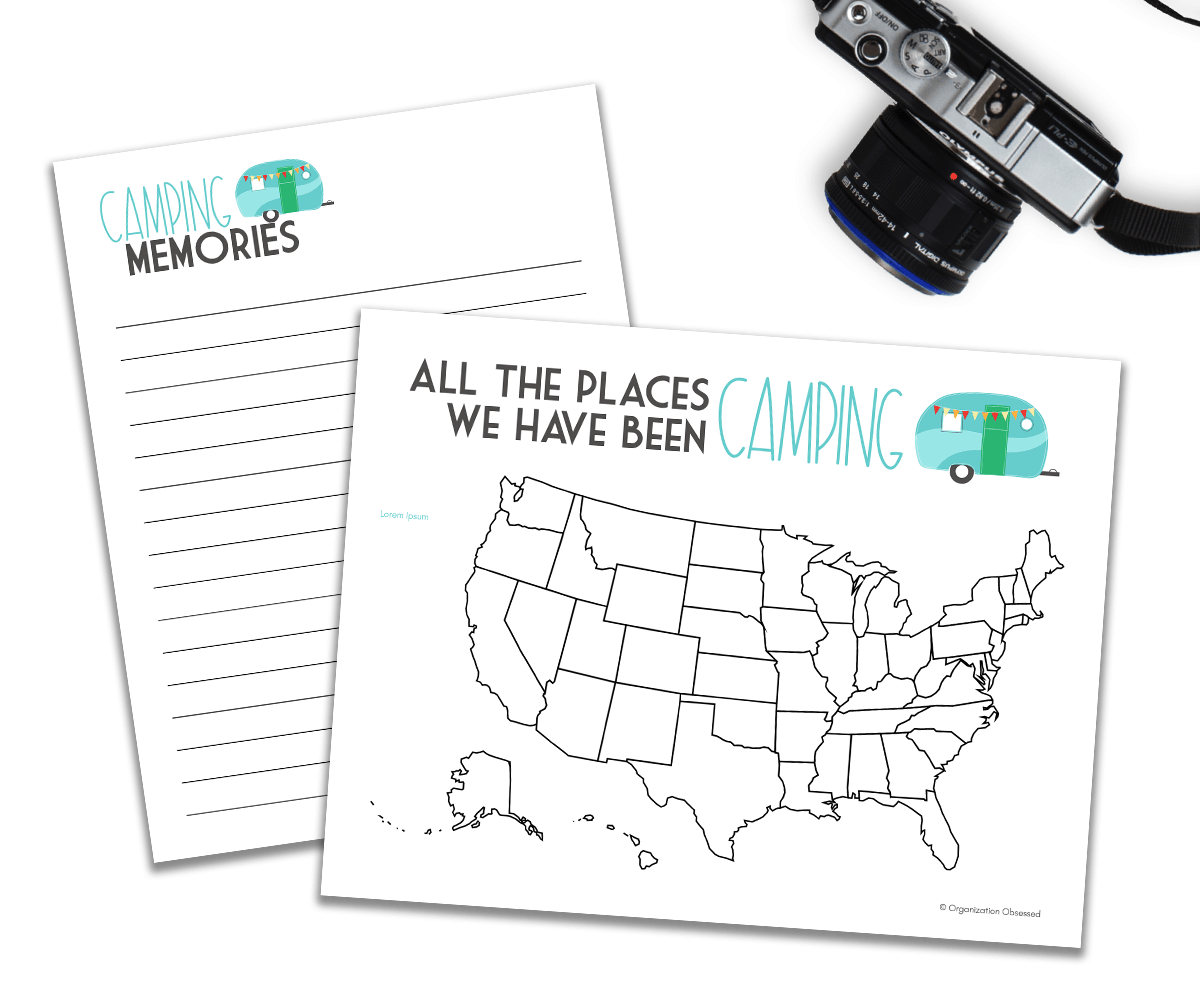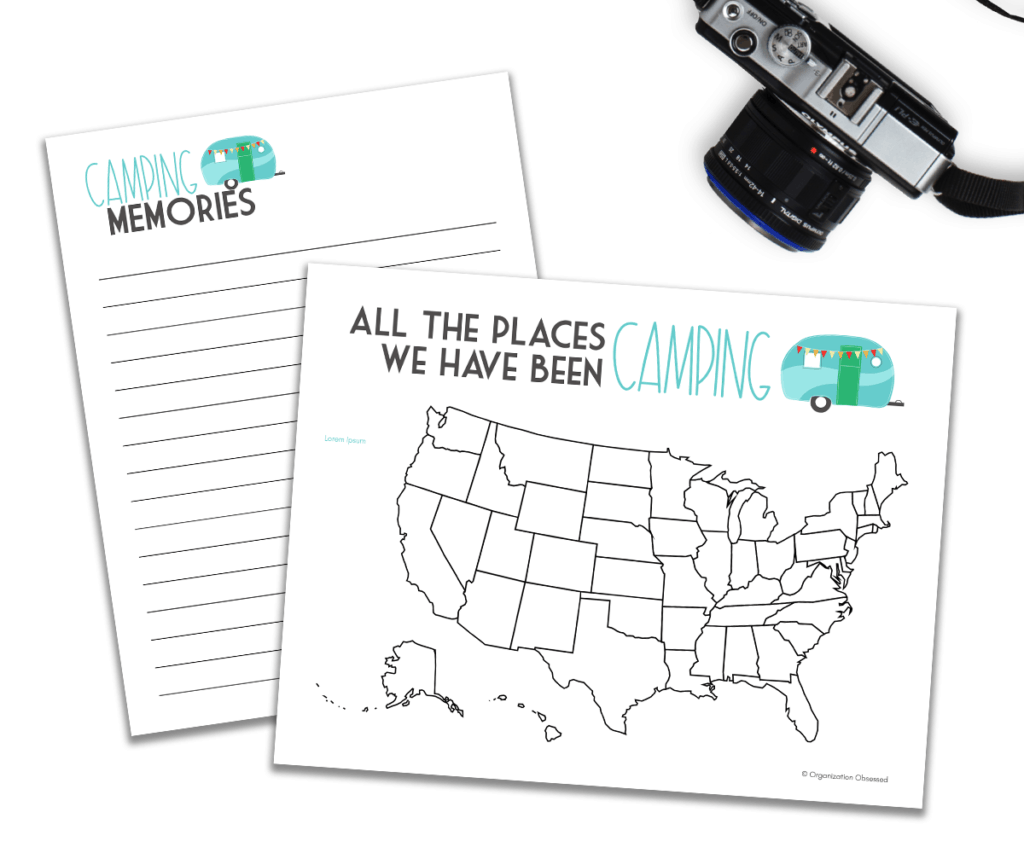 Download Your Free Camping Printables