This Post May Contain Affiliate Links. We earn a commission if you click this link and make a purchase at no additional cost to you.
Here lately I have been obsessed with the Happy Planner! I have been using the Classic Happy Planner for a while and love how versatile they are. You can pretty much add anything to them, so I started creating my own Printable Happy Planner Inserts!
Not sure what the Happy Planner is? Find Out Everything You Need to Know Here: Happy Planner 101
For the last half of 2018 I have been using the Happy Planner Extension Pack, and while I love it, I wanted something a little more customized for Fall & Winter. So I decided to make my own Fall Printable Happy Planner Inserts!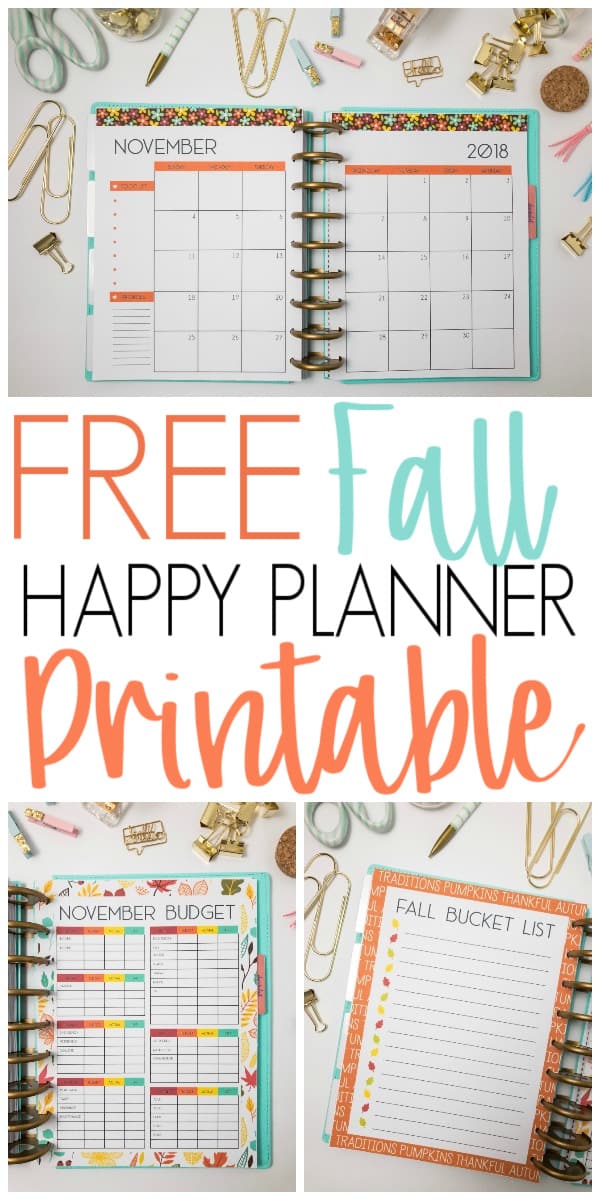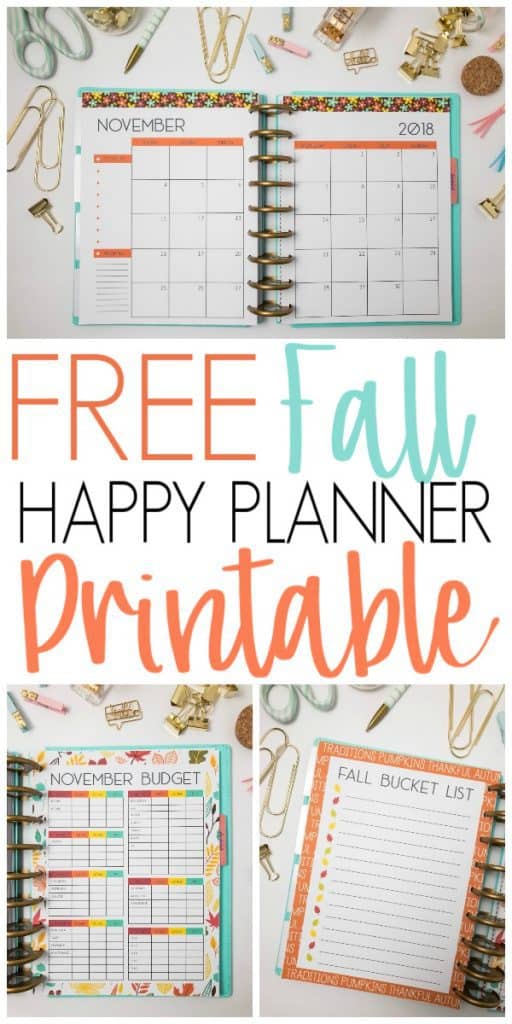 FREE FALL PRINTABLE HAPPY PLANNER INSERT
This was my first time at making a complete spread for my Happy Planner and I have to say it was so much fun! I started this Printable Happy Planner Insert with a November 2018 Calendar. I am more of a monthly planner than a weekly planner because most of my days are exactly the same. However, this Free Fall Printable Happy Planner Insert does include a daily planner printable!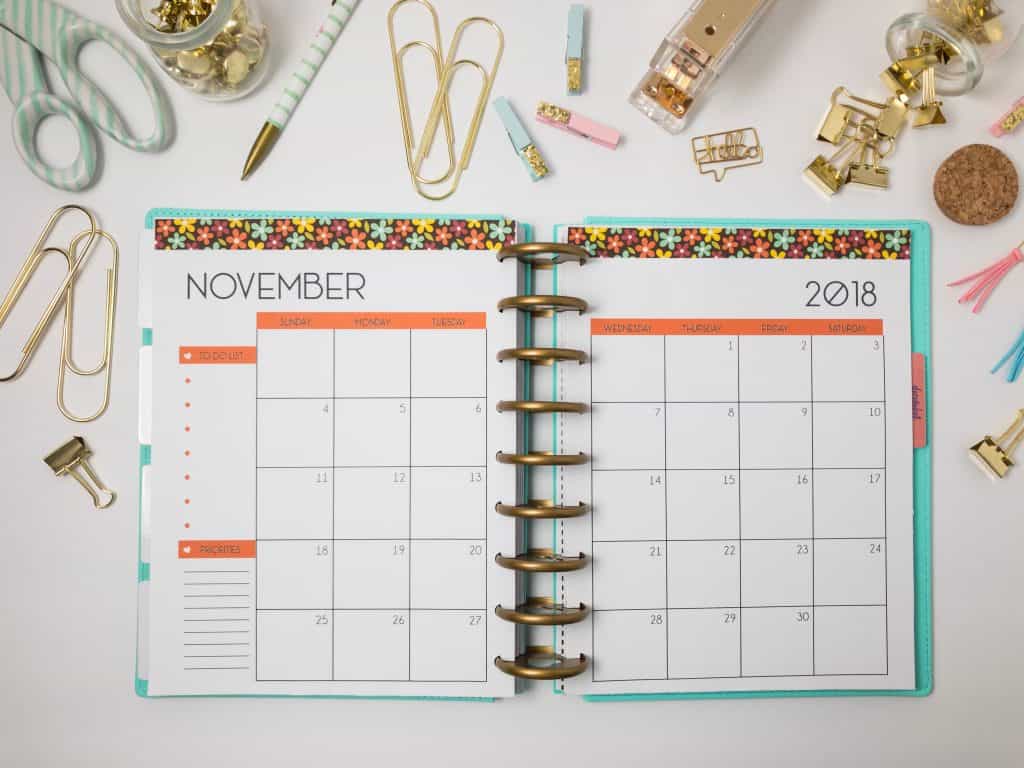 The Printable Happy Planner Insert also includes:
This Week's Meals
Grocery List
November Budget (4 Page Spread)
Condensed November Budget (2 Page Spread)
To Do List
Shopping List
Notes
& A Fall Bucket List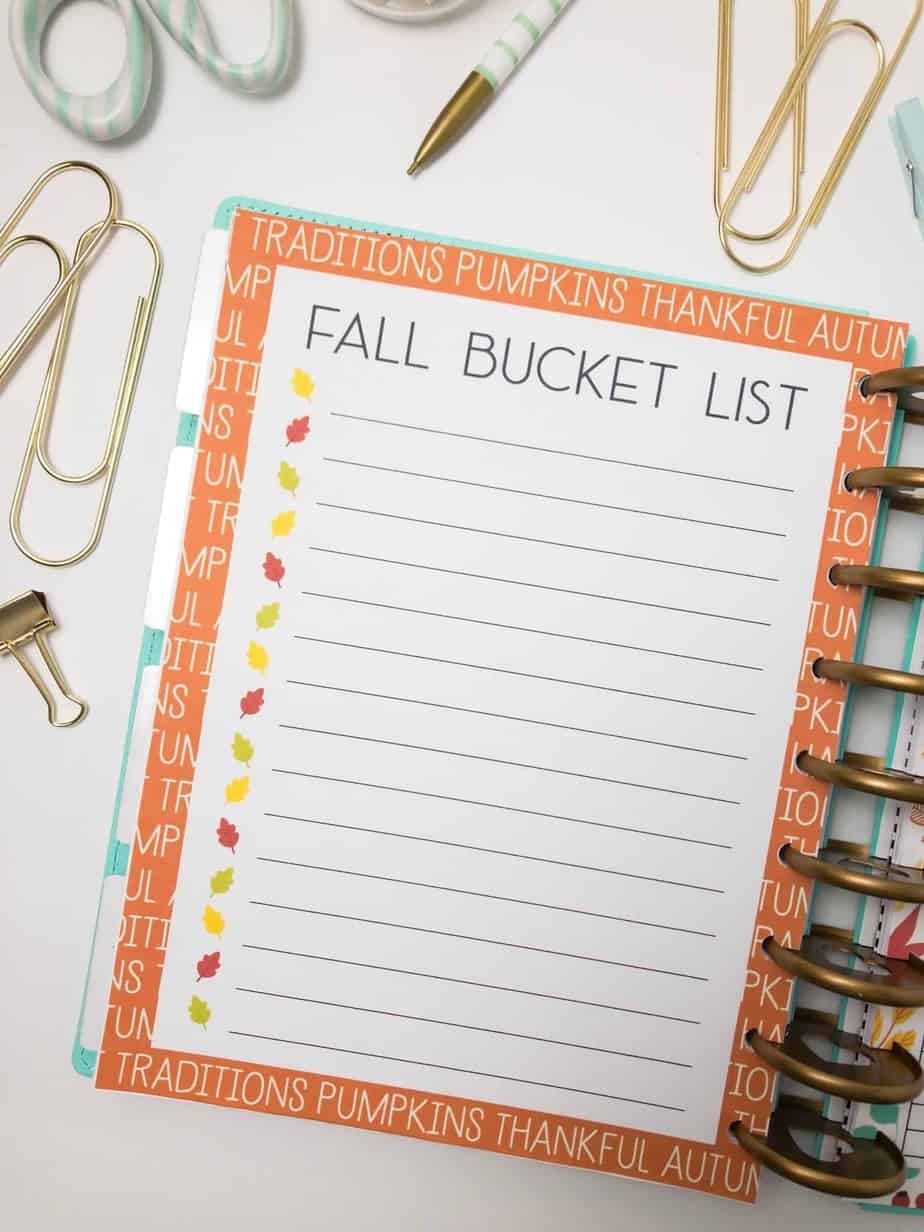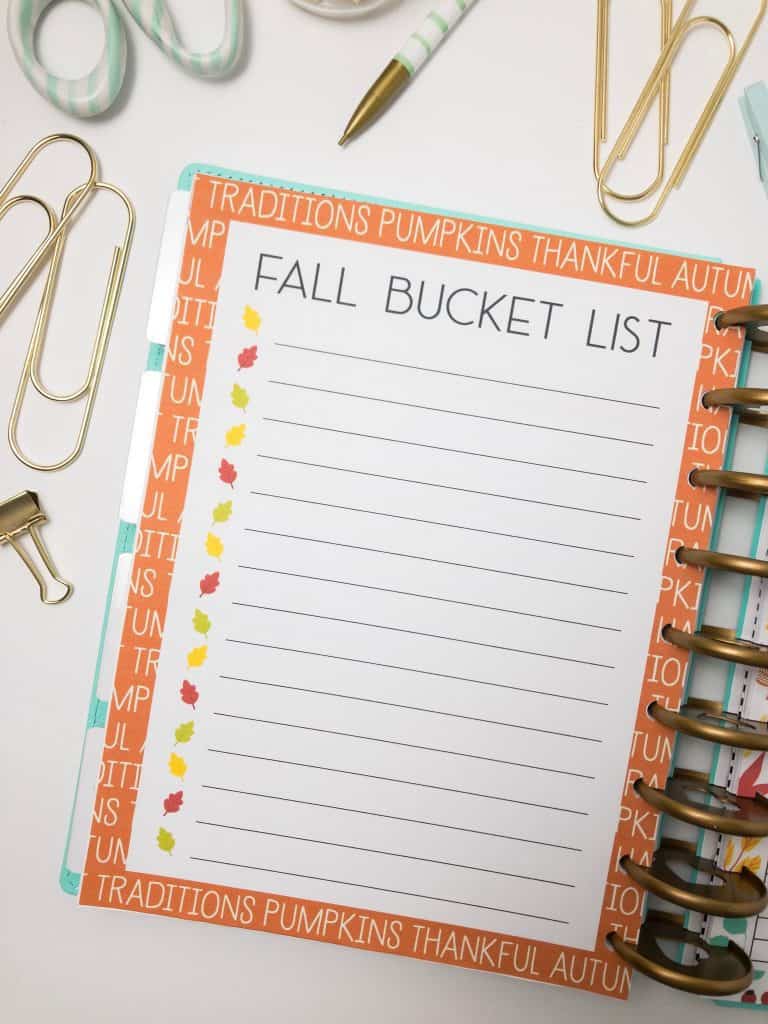 I have loved using the fall bucket list to plan out our trips to the pumpkin patch, the scary movies we want to watch, fun fall treats we want to make, etc!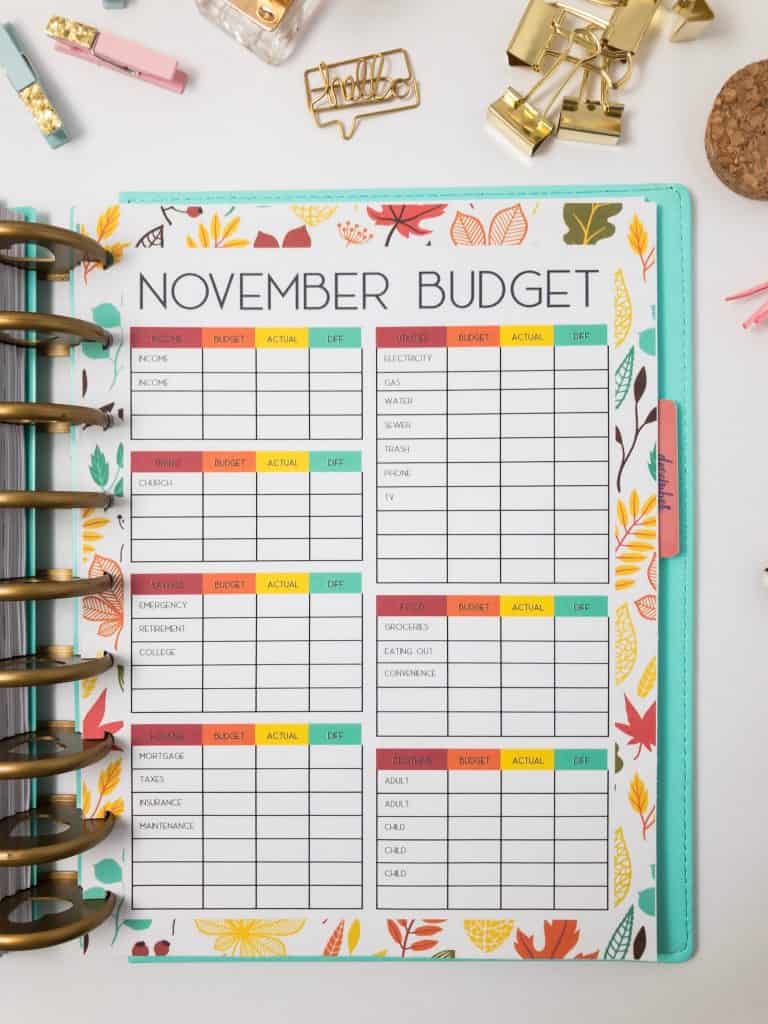 I also included a budget in the Fall Printable Happy Planner Insert! To me, it is so important to have my budget handy all the time! And what better place to keep it than in your planner, right? You can buy a Budgeting Extension Pack for the Happy Planner, but I thought a fall themed one would be a little more fun to use!
Want this Printable Happy Planner Insert for your own planner?
To use this Free Fall Printable Happy Planner Insert you can print it on regular size 8.5″ x 11″ paper and trim the edges. It is already designed to fit the 7″ x 9.25″ Classic Happy Planner.
I recommend using a paper cutter with a ruler to cut the pages. It makes it so much easier to get a straight line and to cut your printables down to the correct size.
And then you will need an arc hole punch to punch the holes for the Happy Planner Discs. If you don't have one I recommend the Happy Planner Punch. It is designed for the Happy Planner and easy to use!