This Post May Contain Affiliate Links. We earn a commission if you click this link and make a purchase at no additional cost to you.
There's always that one cabinet in your kitchen that is a disaster. The food storage container cabinet. It's no secret that food storage containers can be hard to organize. Either you have too much, your lids don't match the containers, or none of the containers stack together. It can be SUPER frustrating. If the way you've been organizing food storage containers isn't working, these ideas will help!
Learn how to organize food storage containers and Tupperware below!
1. Use A Plastic Drawer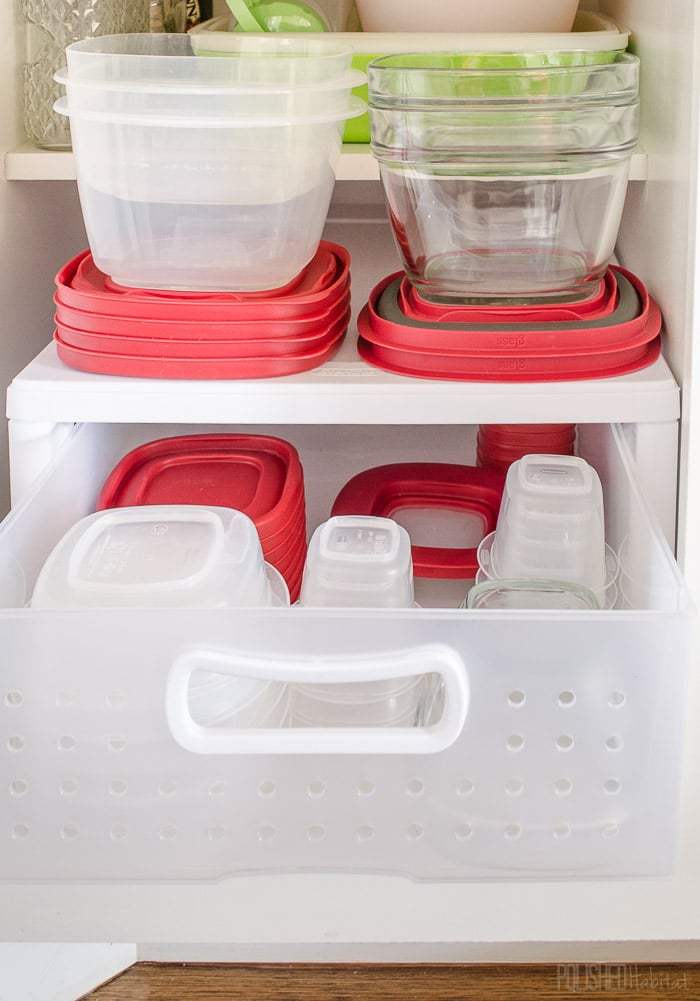 Image Credit: Polished Habitat
2. Use A Corner Cabinet Organizer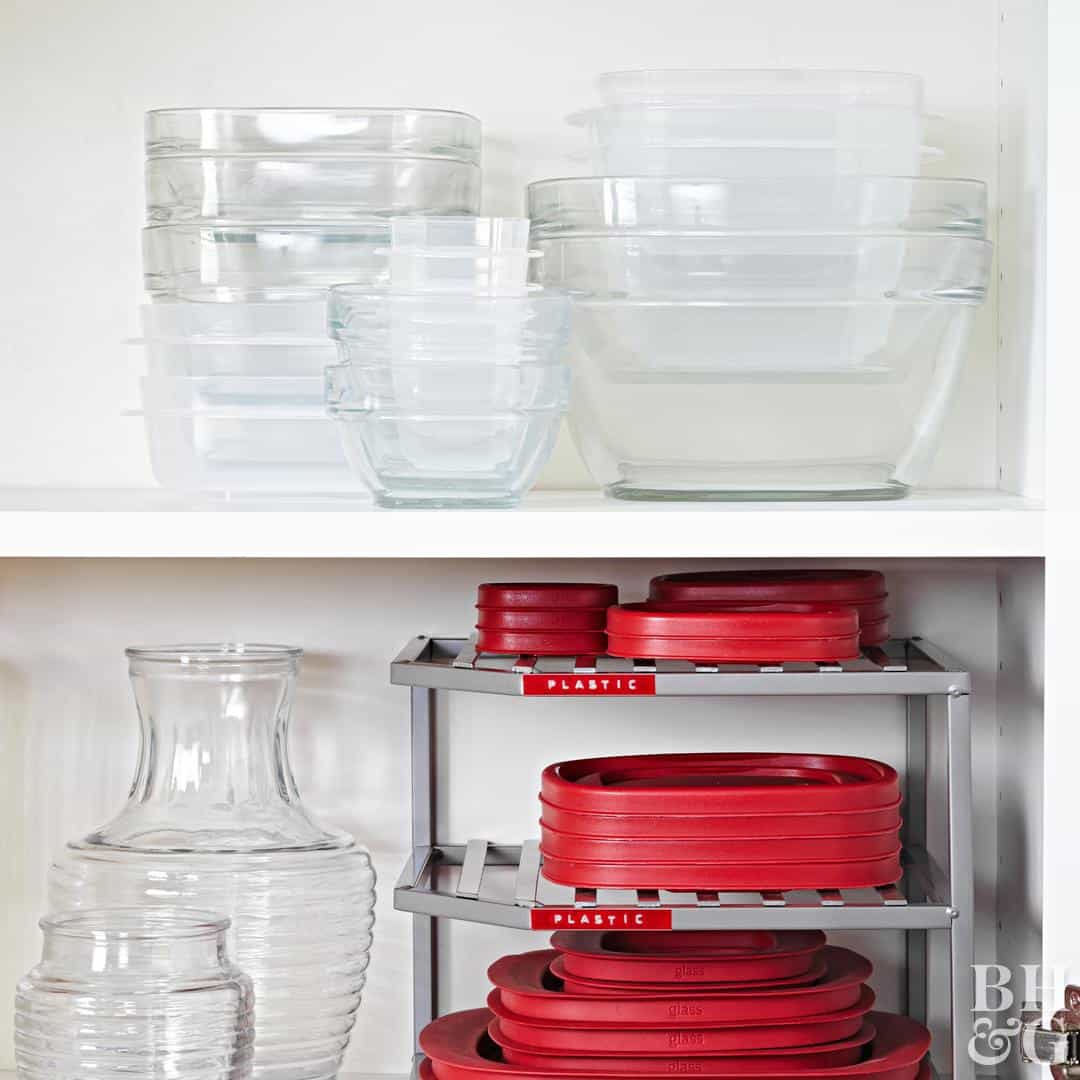 3. Tupperware Pull Out Organizer
4. Use A Large Container To Store Lids & Stack Containers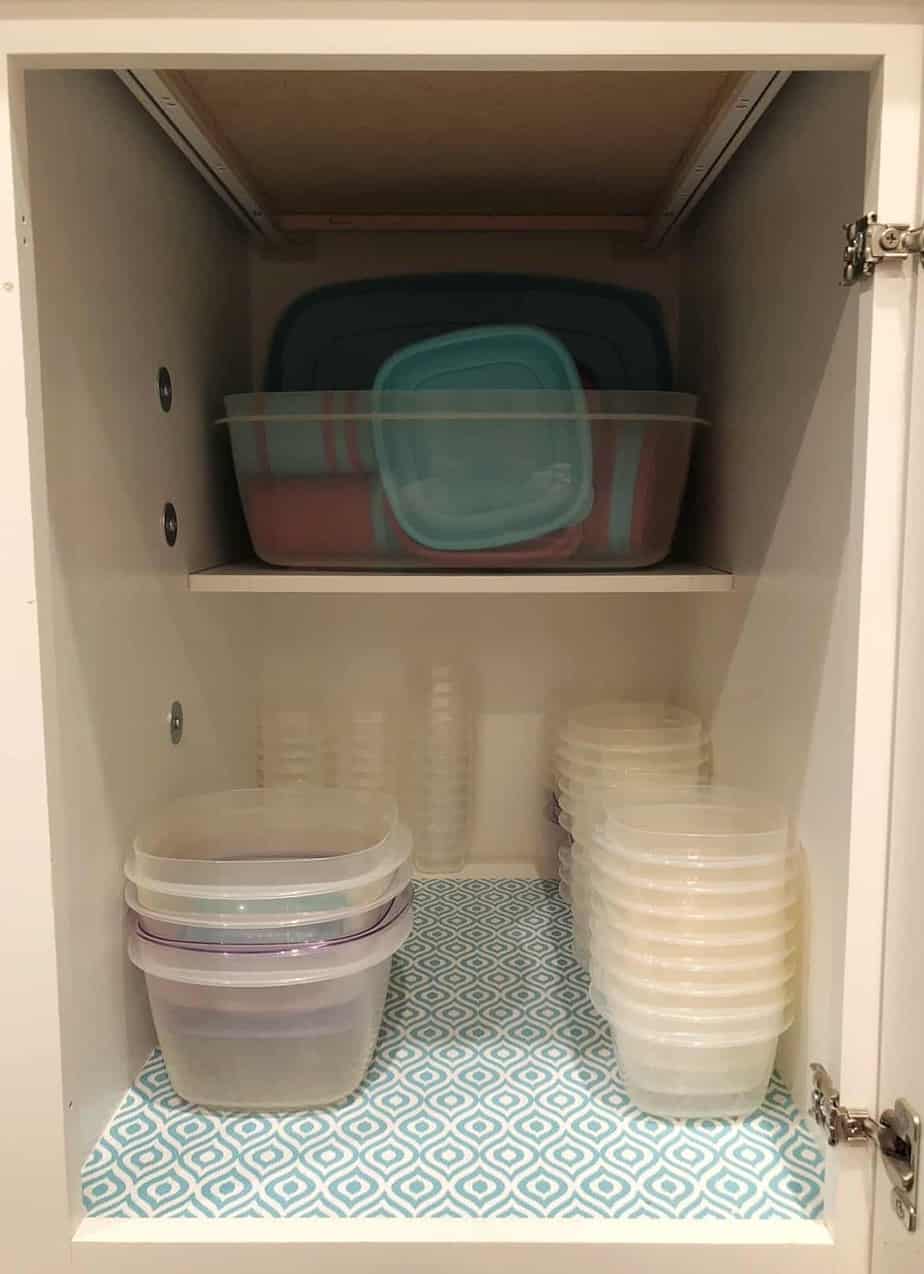 5. Tupperware Lid Organizer
6. Grab a Tupperware Turntable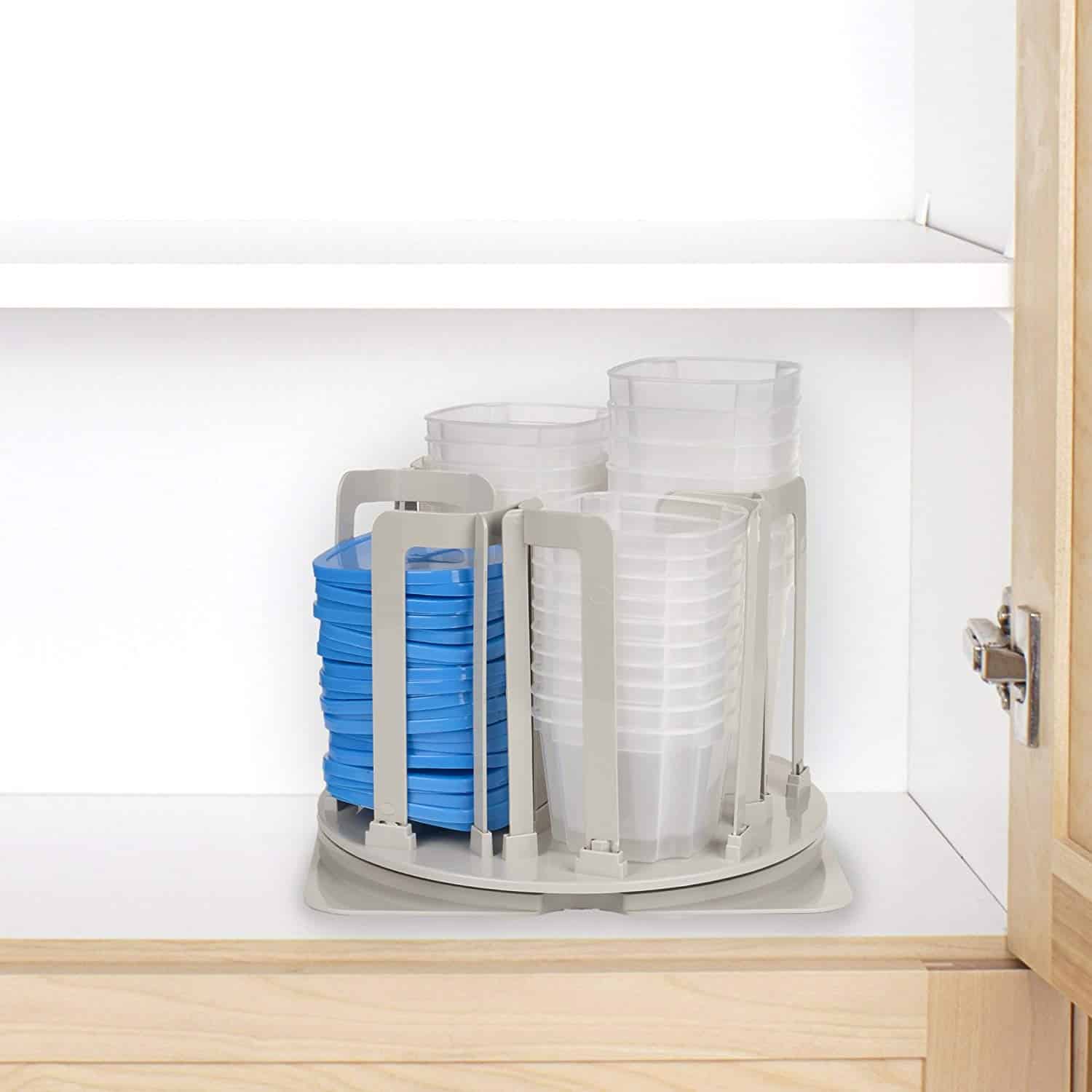 7. Grab This Pegboard From Amazon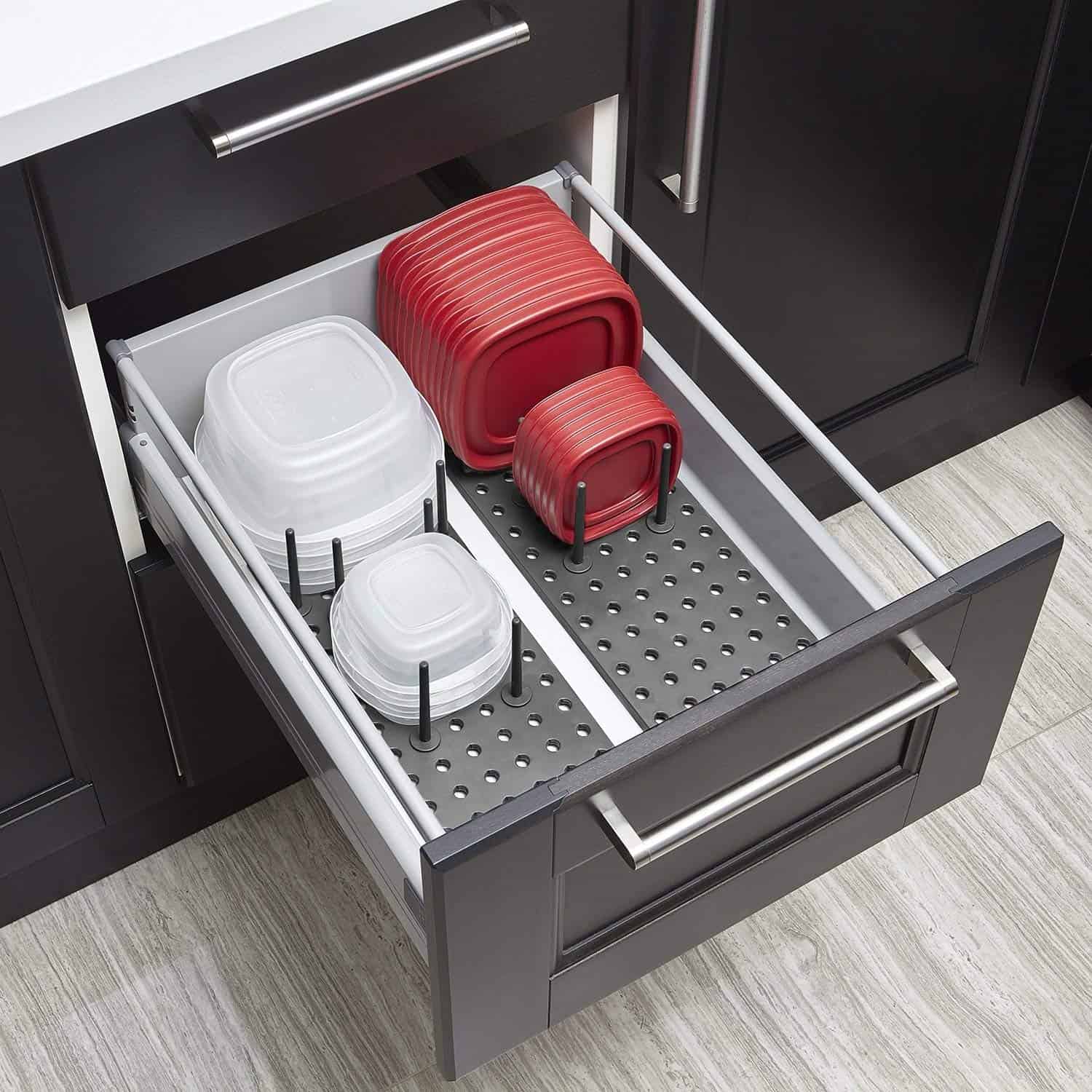 8. Use A Dish Drying Rack to Stack Tupperware Lids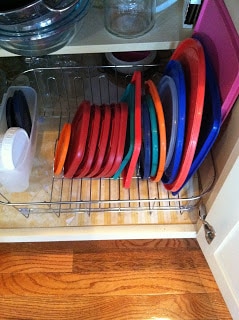 Image credit: Natural Homemade Living
9. Hang A Magazine Rack On Your Cabinet Door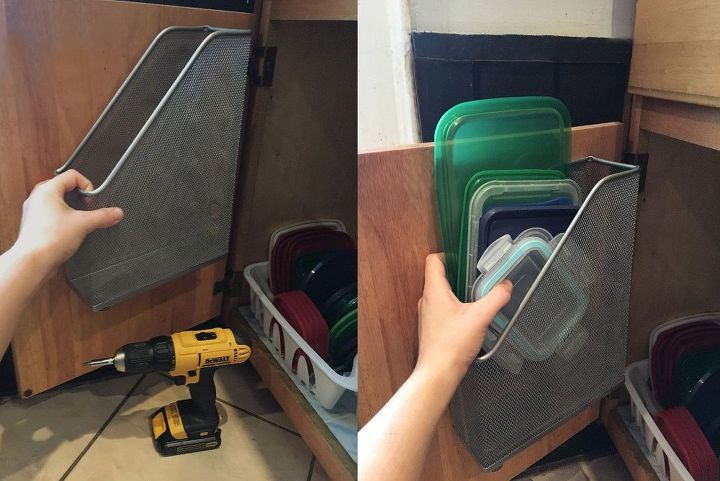 Image Credit: Home Talk
10. Use Tension Rods in a Drawer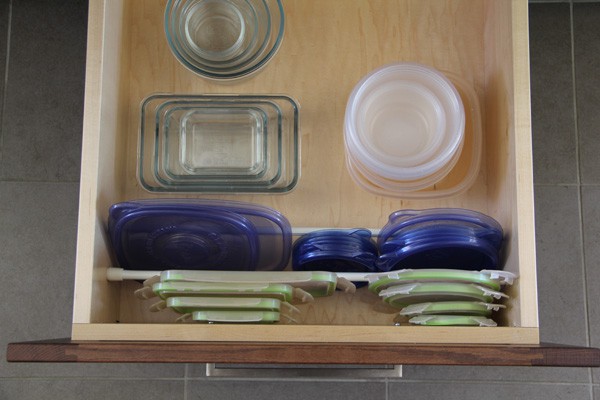 Image Credit: Montana Prairie Tales
11. Label Baskets

Image Credit: My House My Home
12. DIY Pegboard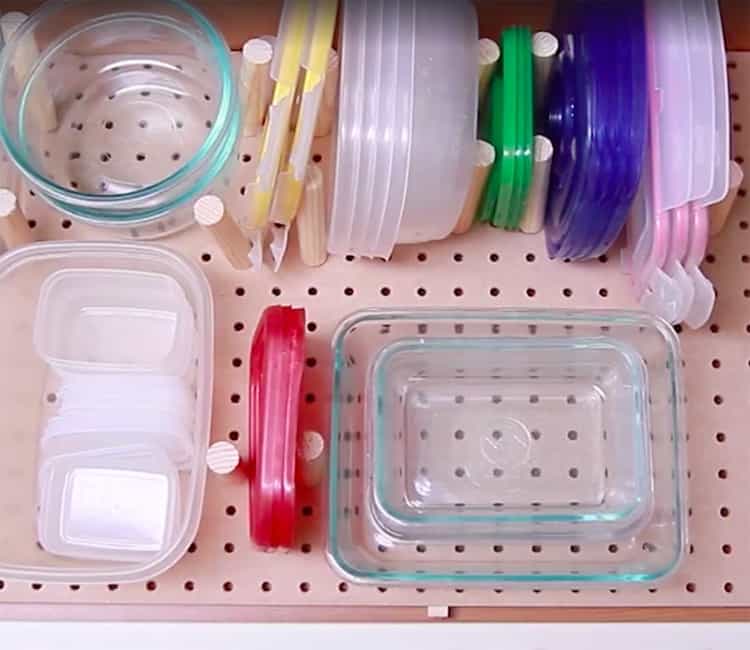 Image Credit: BuzzFeed