This Post May Contain Affiliate Links. We earn a commission if you click this link and make a purchase at no additional cost to you.
When I decided to start a blog it was because I saw a pin on Pinterest where someone was making "20k dollars a month blogging" and I thought WOW I do that? It couldn't be that hard, right?
WRONG!
What that blogger didn't tell me when they convinced me to start a blog was that while yes you can start a blog in 15 minutes, you can't start making money in 15 minutes.
If you are a blogger you may have a very similar story!
My first two months blogging I invested in course after course, and hundreds of dollars on information that really didn't teach me how to become a successful blogger.
I thought I would never make it as a blogger and I should just give up my dream.
But then I discovered Billionnaire Blog Club and it changed my life! 
How Billionaire Blog Club Changed My Life
I signed up for Billionaire Blog Club on November 27th, 2017. At that time my blog was very new and I was only getting a few pageviews a day. Before then there was zero hope for me.
I had no idea how to create content that people wanted to read.
I had no idea how to create stellar pins.
I had no idea how to monetize and leverage Pinterest to do so.
And all the courses I had taken had only given me tiny bits and pieces. I was missing the big picture and no one wanted to show me.
That was until I met Paul Scrivens.
Billionaire Blog Club is a course designated to teach you how to grow your blog quickly and start making money as soon as you start blogging, not a year down the road.
Billionaire Blog Club is what I would consider an all-inclusive blogging course.  He teaches:
Choosing A Niche – that will make money
Creating Content
Affiliate Marketing
SEO
How to rock at Pinterest
How to use WordPress
Email marketing
Google analytics
His Pinterest strategy is what propelled my blog into success.
Below is a snip of my pageviews in December 2017.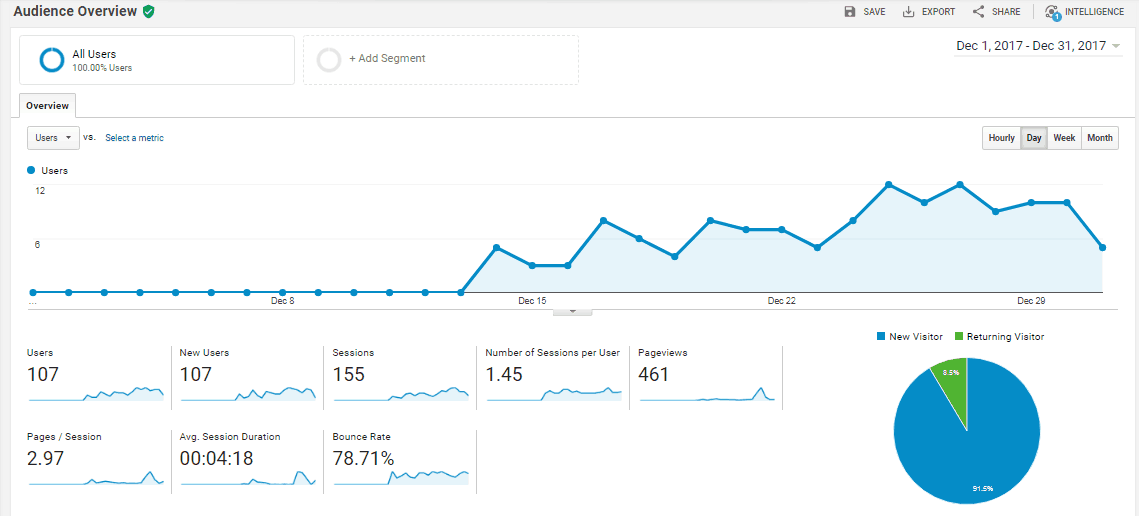 And then January 2018 after only implementing his strategy.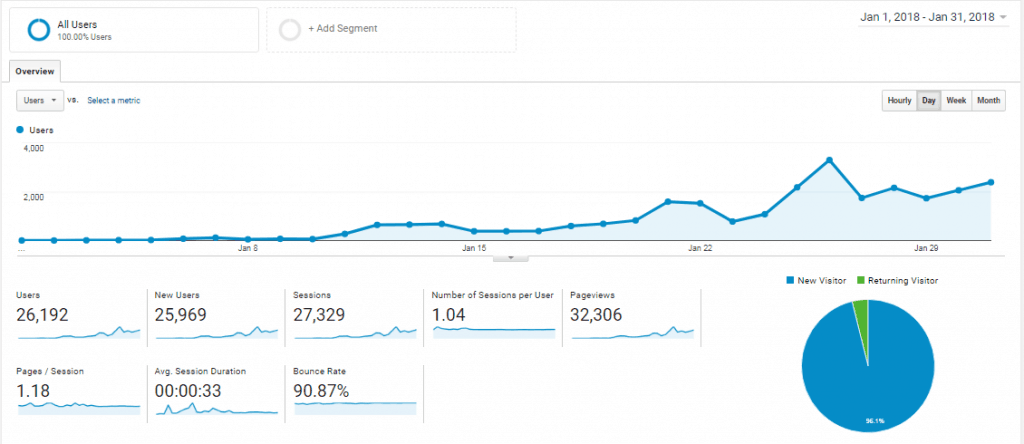 Then February 2018 when my growth doubled again.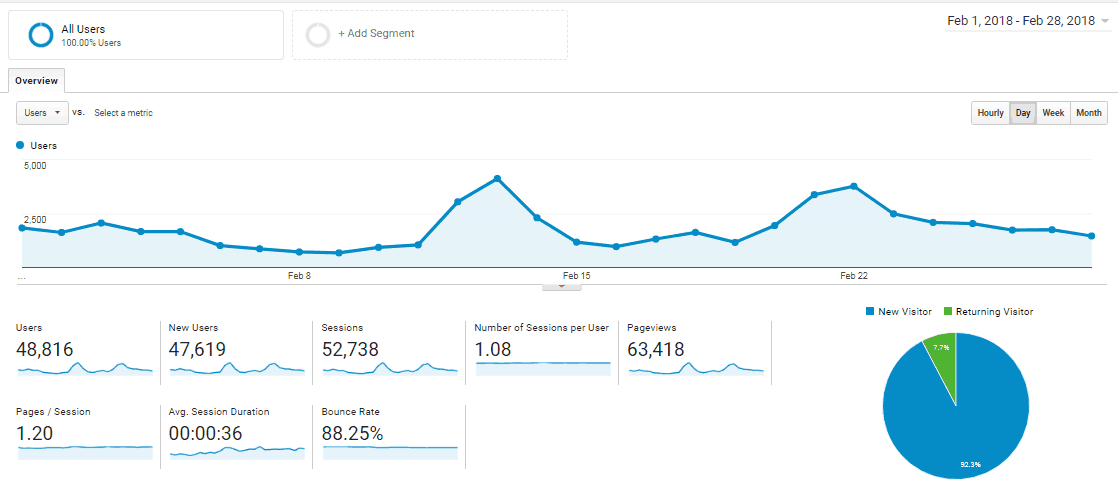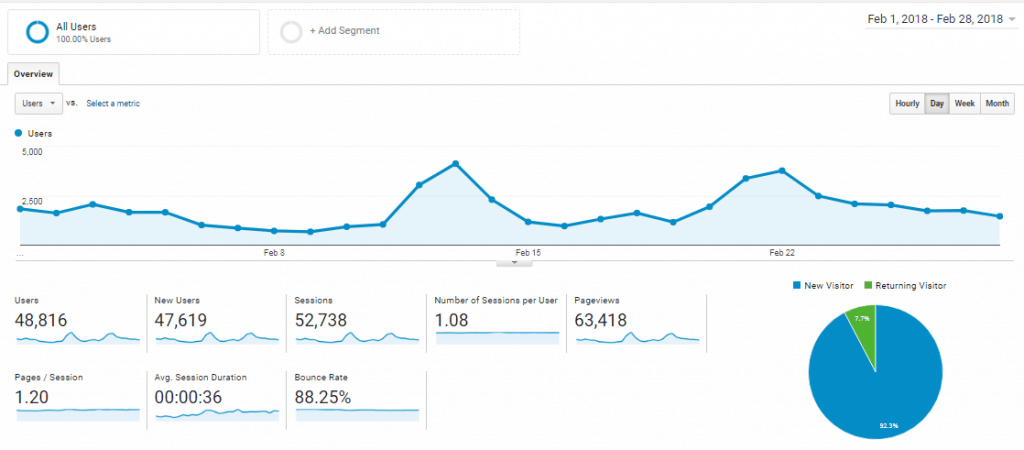 It is April 9th, 2018 as I write this and I finished out March with 71,878 pageviews! 
Within 4 months of starting a blog I was able to be accepted into Mediavine and now make over $1000 a month with them.
This isn't just my story. There is a whole group of people that have found success from Billionaire Blog Club!
Why You Should Enroll In Billionaire Blog Club (BBC)
Have you been blogging for a while but have been struggling to find success? Or are you a new blogger that needs the right path to follow!
Billionaire Blog Club is where you need to be. 
The owner of BBC, Paul,  is available in real time to answer questions! What other course have you taken where you can message the creator at 8 a.m. and get a response back the same day, most of the time within minutes.
BBC includes a community of bloggers ran on the slack platform. You will have hundreds of bloggers at your fingertips to help you with problems, bounce around ideas with, or share your bigs wins with (because yes we love to celebrate each other!)
BBC is constantly growing. A new version of BBC just launched with new information and better ways to connect with other bloggers. The great thing about BBC is that when you sign up for the lifetime membership you get lifetime access to new courses at no additional cost! BBC isn't a one and done course. It is a course that is constantly growing and more information is always being added. It is a place that you will always have access to current blogging resources and knowledge.
How To Sign Up For Billionaire Blog Club
A lot of bloggers have become successful due to the knowledge Paul provides in BBC and we haven't been afraid to tell others! Because of this BBC has become flooded with new bloggers ready to learn and become successful. So that Paul can give his full attention to the blogger in BBC, enrollment is no longer open on a regular basis.
If you are ready to join us, Billionaire Blog Club is currently open NOW from 7/27 – 8/3.
Do yourself a favor and sign up for this course before you waste money anywhere else! What you learn from it will put you on the path to become a successful blogger.
Come Join Us!